5 Smart Ways to Save Money
Posted on November 2, 2016 by Kayla Sloan in
Tips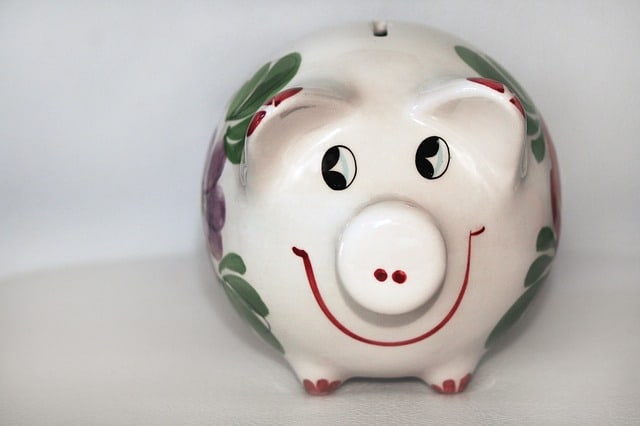 Do you often find yourself unaware of where your money goes? Even if you have every intention of saving, sometimes your regular spending habits can quickly derail your efforts.
Depending on how fast you want to see results, these tips to save money could really benefit you and your family. Not only can it help everyone financially, but it can teach your children at an early age how to manage and save money.
Set A Budget
Setting a budget is an important start to saving money. Make a list of regular monthly purchases you make, evaluate how necessary each is, then crunch numbers. You'll be surprised how much of a difference setting out your spending like this can make.
The key to sticking to a budget is avoiding overindulgence and diverting from unnecessary purchases. Budget your food; do the math and see if buying in bulk is best for your lifestyle. Figure out how much you would like to save each month, and from there, decide what regular purchases you will have to cut out each month.
Meal Planning
One of the best ways to save money is to pre-make your lunches and meal plan.
If you find you are one of those people who feel like they don't have time to make their lunch every morning – then don't. After groceries are done, spend one day of your weekend making lunches for the week.
It is cheaper to buy food at the grocery store and to cook it yourself. Making your own food for lunch not only will save you money, but it will also help you have more control on what you eat for the week. This will help you avoid overindulgence.
Websites like Pocket Change Gourmet has downloadable meal plans for a whole month that are both adult and kid friendly. They can give you recipe ideas and grocery ideas that keep meals exciting and cheap.
Go Hybrid
Sometimes when it comes to saving money, you have to think of long-term benefits. Depending on your financial situation, trading your car in for a hybrid model could prove to save you money.
Hybrids are equipped with technology that uses as little gas as possible to save you money and save the environment from excess CO2 emissions.
Hybrids not only save you money on gas but in some regions, governments also offer tax incentives for green cars. In addition, some insurance companies offer lower insurance rates. This means that you can cut one of your monthly payments by at least 5 to 10 percent.
Although you need to invest in this car to eventually see the money back in your pocket, it won't be long until you start seeing the difference going hybrid makes.
If you are unsure where to look for a hybrid vehicle, Toyota Prius is the best-selling hybrid on the market. Start there, then explore which model truly fits your lifestyle best.
Repurpose Clothing
Everyone is aware of the usefulness of hand-me-down clothes. This tactic to save money works for families with more than one child of the same gender. However, there are some clothes you can't pass down: ones with stains, rips, ones that seem to be out of style. These are the clothes you repurpose.
Instead of throwing out these clothes, you can redesign them. Depending on where certain stains are, you can cut the shirt or pants to remove the stained part. You can cut jeans into shorts, shirts into t-shirts or tanks. You can also bleach or dye clothing that has stains, creating a customized, one-of-a-kind, piece of clothing. Shirts and pants that have rips are also in style right now if they are distressed the proper way.
Repurposing clothing is not only useful, but it's also fun and gives you something to do. This means you can occupy yourself with alteration projects and can also save money by refraining from going out.
Pinterest is a great website to get inspiration for specific pieces of clothing. It has step-by-step instructions as well as photo instructions to guide you through different designs and clothing alteration ideas.
Sleep On Your Impulse Ideas
We have all made expensive mistakes based on an impulse purchase. However, if you sleep on an impulse-purchase idea for a week, you may think differently – or even forget all about the idea. If it's something you can't let go a week later, then follow your heart. But if it's something you have doubts about or can't remember, you can save yourself a lot of money at times.
We don't realize how much our spending adds up when we count for the purchases we make on impulse. To avoid this, when you go out for something you need – whether it be for groceries or to the mall – write a list of what you're specifically going for and refrain from purchasing anything else from the list.
Once you become self-aware of what your spending habits are it is easier to change them. Making these changes may start out at first as a temporary way to save money. However, the results will be so noticeable, changing the way you spend your money will become easier.  Eventually saving money will be natural if you embrace the small changes to your lifestyle.
Photo courtesy of: mdgrafik0
The following two tabs change content below.
Kayla is an online business expert who helps entrepreneurs who feel chained by your finances bet on yourselves. At KaylaSloan.com, it's all about making your work life something you truly, truly love. Kayla is also the founder of $10K VA, her flagship program where she teaches you how to make a consistent $10,000 per month as a virtual assistant!
Latest posts by Kayla Sloan (see all)