Warehouse stores are a terrific place to save money buying in bulk. Costco and Sam's Club are the two dominant retailers in the space.
But, which one is best? We have been members of both, and each one offers many perks.
In this post, we compare membership fees, store locations, return policies, member benefits, and more to help you determine which wholesale club is best for you.
Costco vs. Sam's Club: Membership Fees
Before you join a membership warehouse, it is essential to determine the cost. Neither store is free to join, and you must decide if the cost provides enough benefits.
Both stores let you shop with a friend who is a member. Additionally, you can have them purchase gift cards for you to use at the store.
However, neither of these options provides all member perks to you.
Costco Membership Fees
You can join Costco with one of its three plans. Here are the available membership levels to join the warehouse club.
| Plan | Annual Cost |
| --- | --- |
| Gold Star | $60 |
| Business | $60 |
| Executive | $120 |
For the purposes of our guide, we will only be discussing the Gold Star and Executive plans. Each of these plans gives you access to the store and the online shop.
The Executive plan includes everything in the Gold Star plan. You also receive an annual two percent cash back return on eligible purchases.
Additionally, Executive members receive exclusive offers and discounts.
The Business Membership gives similar perks, including the ability to resell items you purchase.
Sam's Club Membership
You can join Sam's Club with one of two plans. Here are the possible membership levels.
| Plan | Annual Cost |
| --- | --- |
| Club | $50 |
| Plus | $110 |
Both plans let you access the store and shop on the website.
The Plus plan includes everything in the Club plan. Like the higher-tier Costco plan, Plus gets you two percent cash back on purchases annually.
You also get exclusive savings on pharmacy and optical services. Sam's Club even offers free shipping with no minimum order amount to Plus members.
Winner: Tie. For the price alone, Sam's Club wins for membership costs. However, you may find that it doesn't entirely come down to cost for your situation.
If the annual rebate on the more expensive plans is important, Costco is the winner. You can earn up to $1,000 a year vs. $500 with Sam's Club.
Based on our household shopping, we usually earn approximately $300 a year from our current Costco membership. This comes in the form of a check to use at the store.
Our Sam's Club membership often returned a lower rebate check.
Sam's Club vs. Costco: Locations
If you're considering joining either membership store, you need to select one that has a location near you. Both are nationwide, but one has more locations.
Costco Locations
Costco is currently located in 47 states nationwide. There are 574 locations in 482 cities throughout the country as of March 2022.
Here is where you won't find a Costco:
Rhode Island
West Virginia
Wyoming
California is home to the most locations at a total of 132. This is due to the Price Club, which was located throughout the state, merging with Costco in 1993.
The combined company kept many of the Price Club locations.
Costco also has an international presence, with an additional 255 stores worldwide as of March 2022.
Sam's Club Locations
Sam's Club is currently located in 44 states across the country. There are 600 locations in 488 cities as of March 2022.
Here is where you won't find Sam's Club:
Alaska
Massachusetts
Oregon
Rhode Island
Vermont
Washington
You also won't find Sam's Club in the District of Columbia. Sam's Club is owned by Walmart, so it's common to see the two stores located next to each other.
Sam's Club doesn't have the same international reach as Costco. You can only find stores in China or Mexico.
Winner: Sam's Club wins by a slight margin since it currently has 26 more stores. But, not all cities have both retailers, so it really comes down to which is closest to you.
Product Selection
Pricing and selection are important when choosing an annual membership to a warehouse club. Both stores let you shop with a gift card before joining.
When in doubt, use that to determine which store has more of the products you want to purchase.
Costco Products
Costco carries roughly 4,000 SKUs (stock-keeping units) at any one time, according to its website. These range from bulk items like paper products to food staples.
According to the Costco website, this is considerably less than what you will find at a major grocery store, with most carrying up to 30,000 SKUs.
The retailer focuses on the value and quality of products sold over quantity.
You will find many nationally-recognized brands in the store. Costco also showcases its private label products under the Kirkland Signature label.
Generic products often get a bad rap, but Kirkland items are usually high in quality. In many cases, the product is made at the same location as the name-brand counterpart.
We often purchase Kirkland products and are typically pleased with the quality as well as the value for your money.
Furthermore, if organic products are important in your grocery shopping, you will be pleased with Costco.
We often buy organic items at Costco and find they're cheaper in price vs. buying at the grocery store.
Sam's Club Products
Sam's Club usually sells more items than Costco, with the former carrying 6,000 to 7,000 SKUs. Like Costco, you can find virtually anything in bulk, from food items to household goods.
You will find a broader assortment of large, name-brand products at Sam's Club. A big component of this is commonly sharing lots with Walmart locations so they can bring in more SKUs.
But, Sam's Club doesn't put the same weight on offering higher-end items without sacrificing value.
Member's Mark is the private label of Sam's Club. There is less focus on this brand when compared to Costco and its Kirkland Signature line.
While Sam's Club does sell organic food and produce, it doesn't promote it as much as Costco does.
Winner: Costco. Sam's Club carries more SKUs, but Costco has higher-quality items that still offer considerable value.
If store brands and organic items are essential to you, Costco is the hands down winner.
Is Costco Less Expensive than Sam's Club?
It is challenging to make a 1:1 comparison on pricing when looking at Costco vs. Sam's Club. The latter carries more SKUs, and the former specializes in private label products.
But, based on our shopping, Costco is slightly cheaper when you look at a price per ounce emphasis.
Regardless, you can also save money shopping at Sam's Club. It all comes down to your shopping strategy and what you purchase.
Both stores use secret codes in their price tags to help shoppers find potential savings. Costco uses three key indicators to reflect possible savings.
First, anything with an asterisk on the upper right of the price tag reflects that the item will not be restocked. This may result in a discounted price tag.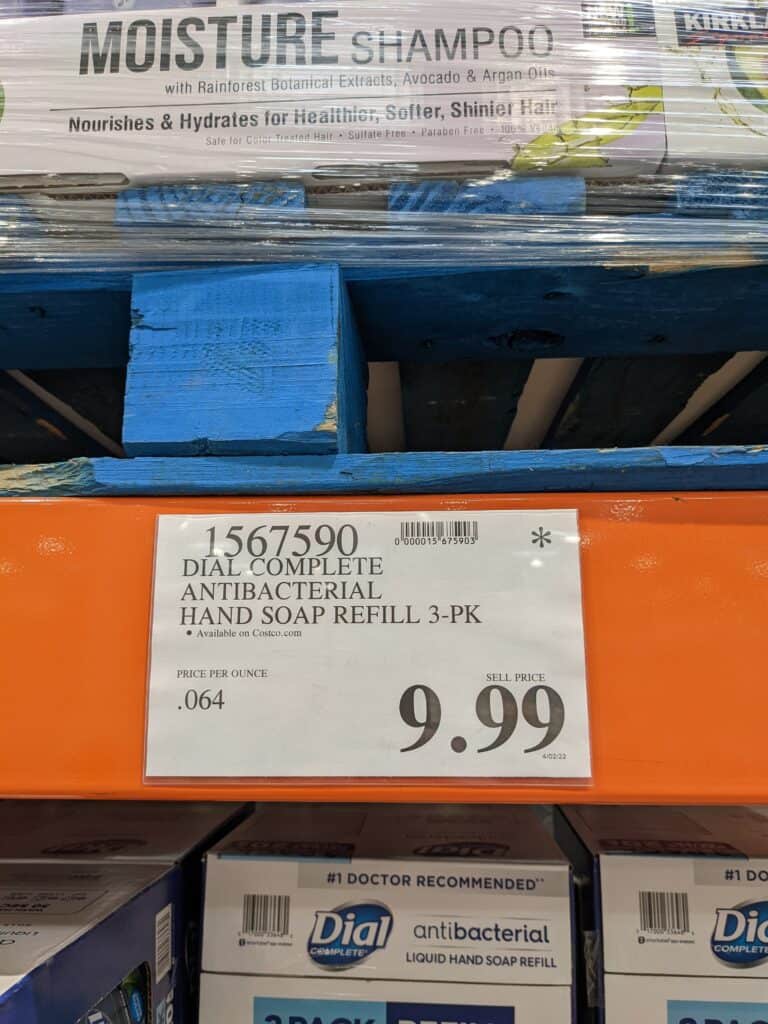 Second, items with an ending of $0.97 are close-out deals. Regularly priced items usually end in $0.79, $.049, and so forth.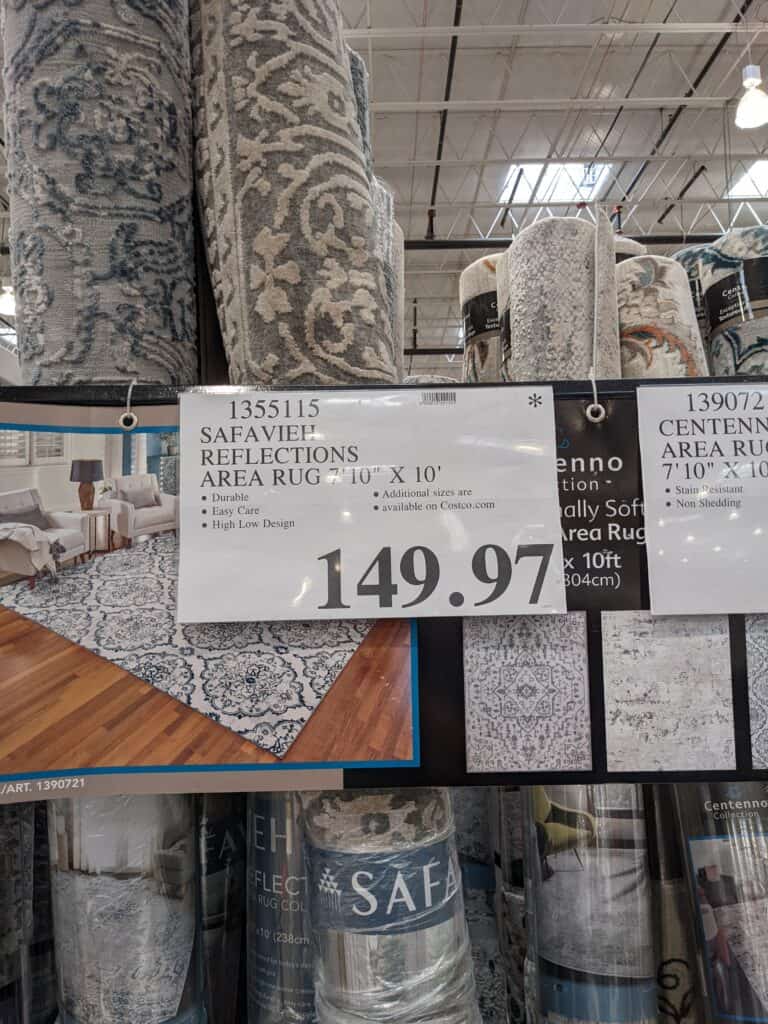 Third, items with an ending of $0.88 or $0.00 are Manager Markdowns. These are special deals made by the local store manager.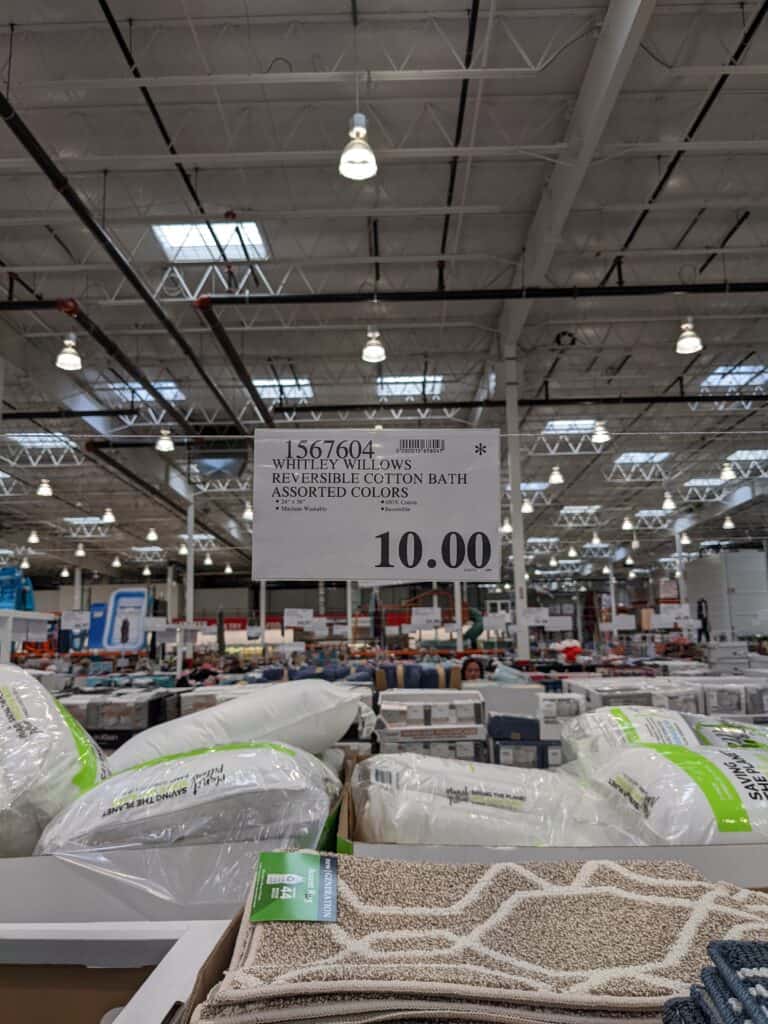 Sam's Club is a little less straightforward with its secret codes. Price tags include one of five letters, including:
N = Never out
A = Active
C = Clearance
S = Seasonal
O = One time buy
Tags marked with C or O typically reflect deals. Ones with N, A, or S are commonly found in the store or are seasonal items that will be in stock for the near term.
Winner: It's tough to pick a clear winner, but we're giving it to Costco. Aside from the higher membership cost, it offers more deals. Plus, reports indicate prices are better at Costco.
Payment Options
Paying at the end of your shopping trip is a simple process, but it's essential to know what you need in your wallet. Here's what you should know about the accepted payment methods at either store.
Costco Payment Options
Costco is hawkish about extending value to its members. They actively look for deals on products to help them provide low prices or other savings.
This plays out even in what credit cards Costco accepts. As you will see in our list, the retailer only accepts Visa if you want to use a credit card.
This is due to a lower processing fee it has secured from Visa.
Here are the acceptable payment options at Costco:
All Visa cards
Business checks from current Business members
Cash
Costco Anywhere Visa by Citi
Costco cash cards
Debit cards (PIN-based)
EBT cards
Mobile Payment (Apple, Google, or Samsung Pay)
Personal checks from members
Traveler's checks
There is plenty of variety to pay, but if you want to use a credit card, it can only be a Visa.
Sam's Club Payment Options
Sam's Club is a little more flexible in what forms of payment they will accept. Here are the currently available payment options at Sam's Club:
American Express cards
Cash
Debit cards
Discover cards
EBT cards
MasterCard cards
Sam's Club gift cards
Sam's Club Credit (PLCC)
Visa cards
Walmart Credit (PLCC)
Walmart gift cards
Regardless of the issuer, if you have a major credit card in your wallet, it's likely you can use it at Sam's Club.
Winner: Sam's Club is the winner due to the flexibility of credit card acceptance.
Costco vs. Sam's Club: Return Policy
If you buy something that is defective or you don't like, you may want to return it. Both stores have a generous return policy for cash or exchange.
Costco Return Policies
Costco is incredibly flexible when it comes to accepting returns. You can return many items, regardless of when you bought them.
If you don't have a receipt, they may issue you store credit. If you have a receipt, they will return the funds via the payment method used at purchase.
Here are variations in the Costco return policy:
Alcohol and cigarettes – Costco doesn't accept returns
Diamonds –

anything over 1.00 carat must include all original paperwork (members will receive a credit memo, and a Costco gemologist will inspect for authenticity within 48 hours)

Electronics and major appliances- Costco will accept returns within 90 days of purchase
Special orders and items with a limited life expectancy often come with a product-specific limited warranty.
Aside from the above, you can return purchased items without restrictions at Costco.
Sam's Club Return Policies
Returns are handled similarly at Sam's Club. You can return most items without restriction.
Here is where you will find exceptions:
Cell phones – Sam's Club will accept within 14 days of purchase
Commercial heavy equipment – Sam's Club will accept within 30 days of purchase
Electronics and major appliances – Sam's Club will accept within 90 days of purchase
Unless noted above, you can often return anything for a refund or exchange.
Winner: Tie. Both stores are generous with their return policy. It's best to consult the store if you have questions about a return.
Additionally, you can typically return items you purchase items bought online to the respective retailer.
Costco vs. Sam's Club: Travel Discounts
Finding deals on travel is a fantastic way to save money. It's also one of the member benefits of both warehouse stores. Here are some of the discounts you can expect.
Costco Travel Programs
Costco offers a wide variety of deals on travel for members to use. We've used Costco Travel on a number of occasions to save on rental cars and other vacation packages.
Here are some of the ways you can save on travel with a Costco membership:
Cruises
Flights
Guided vacations
Hotel stays
Rental cars
Theme park visits
You can purchase any of the above separately or as a package. We've found rental cars to be 25 percent cheaper than what you get directly from a rental agency.
Additionally, you can expect similar discounts on other travel packages. If you're an Executive Member, you also receive the two percent rewards rebate.
Sam's Club Travel Programs
Sam's Club Travel and Entertainment offerings are a little broader than what you can get at Costco. But, you may not receive a similar discount.
Here are some of the ways you can cut travel and entertainment costs with Sam's Club:
Destination packages
Hotel stays
Movie tickets
Rental cars
Shows
Preferred access to select concerts and sporting events
Theme park visits
Water parks
Discounts aren't as significant as what you will find with Costco Travel. But, you can also earn rewards rebates on purchases.
Winner: Costco because the retailer offers larger rebates and discounts.
Other Services
Both Costco and Sam's Club are terrific for grocery shopping and purchasing other items for your home.
However, that's a drop in the bucket when compared with other services and discounts they offer.
Additional Costco Services
Costco sells more than products for your home and has more than its popular food court.
Here are some additional benefits to joining Costco:
Business delivery
Discounted eyeglasses, contacts, and optometry services
Mail order and product pick up for prescriptions (including pet medications)
Immunizations
Automative services, such as a car buying service
Home services (including HVAC, flooring, and garage doors)
Photo taking and printing (including printing passport photos)
Identity protection
Insurance options (including life, auto, and home)
Home loans
Business services like phone services and payment solutions
Gas stations
You must be a member to take advantage of any of these perks. We've used several of them and have usually found it cheaper than finding a service independently.
Additional Sam's Club Services
Sam's Club does more than let you buy in bulk.
Here are some of the added perks of membership:
Home improvement services
Business services like POS solutions and check printing
Automotive services
Same-day grocery delivery
Optical discounts
Discounted prescriptions
Photo services
Sam's Club does offer many additional discounts, but it lacks in scale vs. Costco.
Winner: Costco is the clear winner. Sam's Club offers a lot of extra services, but the breadth and discounts from Costco are unmatched.
Pros and Cons
When comparing Costco vs. Sam's Club, you need to take a side-by-side look at how they compare. Here is how the two retailers stack up.
Costco Pros and Cons
There is a lot to like about Costco, but it's not perfect. Here's what to consider when considering joining.
Pros
Discounted prices for many items
Access to many services, including vision care, banking services, a pharmacy, and more
Great deals on travel, prescriptions, dining out, and more
It's excellent for big families
Awesome return policy
They offer delivery
You can access coupons to save extra money
Gas is much cheaper when you purchase it through Costco
An awesome food selection, including organic, non-GMO, and frozen foods
Cons
Store layouts aren't great
They only accept Visa cards
The membership options are more expensive
Sam's Club Pros and Cons
Similarly, there is a lot to like about Sam's Club. Here's what to keep in mind when comparing them to Costco.
Pros
Staples like household goods and frozen foods are easy to find and inexpensive
Super cheap fuel options that can save you money, especially if you drive a lot
Additional shopping hours for small business owners
Discount options on items including movie tickets, theme park tickets, travel, and pharmacy items
A great return policy
Added flexibility in payment options because they accept more credit cards
They have a Scan & Go app so you can shop, scan your items, and pay via the app
A cheaper membership fee
Cons
The quality of items is hit or miss
Their prices are slightly higher
They don't accept coupons
Fewer organic options compared to Costco
Which one you choose will likely come down to preference. If possible, accompany a friend at each before choosing which one to join.
Who is Better, Sam's Club or Costco?
Although Costco is more expensive to join, it provides a lot of value when compared to Sam's Club. Base memberships are $10 more at Costco, but you can earn extra rebates vs. Sam's Club.
Costco offers more services than Sam's Club. They also tend to have slightly lower prices than Sam's Club.
Neither store is bad, so it really comes down to your preference.
Summary
Both Sam's Club and Costco are terrific warehouse clubs that help you cut costs and have similar hours of operation. They also offer additional services that make the cost of membership valuable.
If you have a large family and enjoy organic or private label products, Costco is the winner. If you're shopping for fewer people, you may prefer Sam's Club.
But, if a wide variety of savings options is what you're looking for, you'll likely be happier with Costco.
What do you look for when choosing a warehouse store?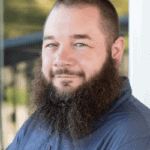 I'm John Schmoll, a former stockbroker, MBA-grad, published finance writer, and founder of Frugal Rules.
As a veteran of the financial services industry, I've worked as a mutual fund administrator, banker, and stockbroker and was Series 7 and 63-licensed, but I left all that behind in 2012 to help people learn how to manage their money.
My goal is to help you gain the knowledge you need to become financially independent with personally-tested financial tools and money-saving solutions.