If you use prescription eyewear, you know they can be expensive. Fortunately, you can buy cheap glasses online for a fraction of the cost.
Buying glasses online lets you save money to apply towards other needs. If you wear glasses, this post shares some of the best ways to buy cheap prescription glasses online.
What Are the Best Places to Buy Cheap Glasses Online?
Often the best way to save money on prescription eyeglasses is to order them online. Keep in mind that every retailer is different. You may need to shop around to get the best deal.
This guide shares the eight best places to buy affordable glasses.
| Retailer | Price | Benefit | Shop Now |
| --- | --- | --- | --- |
| Eyeconic | Varies | Free shipping | Shop Now |
| GlassesUSA | $38+ | Free shipping + returns | Shop Now |
| 39DollarGlasses | $39+ | Free shipping on orders $99+ | Shop Now |
| Warby Parker | Varies | Free shipping on Home Try-On feature | Shop Now |
| DiscountGlasses | $19+ | 365-day returns | Shop Now |
| Eyeglasses.com | Varies | 200,000+ frames | Shop Now |
| WebEyeCare | Varies | Free shipping | Shop Now |
| Costco | Varies | $50 average savings | Shop Now |
1. Eyeconic
If you want reliable frames at a low price, Eyeconic is one of the best sites. They also sell contact lenses and are the only online vendor that works with VSP insurance.
This lets you buy frames in-network and save up to $220.
Their partnership with Metlife and Cigna makes it easy to provide your prescription information.
The one major drawback to Eyeconic is they don't give you the option to try glasses on from the comfort of your home. Fortunately, they do have a virtual try-on tool.
Pros:
Only online retailer to work with VSP insurance
Free shipping
Brand name glasses
Helpful virtual try-on tool
30-day money-back guarantee
Sells blue light lenses
Cons:
No in-home try-on ability
Returns can take several weeks
Shop Now
2. GlassesUSA.com
GlassesUSA is one of the more overwhelming platforms on our list. According to their site, they offer more than 2,000 different frames, plus they also sell contact lenses.
With more than 45 name brands, they have a large selection. Frames start at $38.
You can regularly find deals, such as buy one get one free, to help save more money. Their clearance section has frames starting at $19.
Like other vendors, you can only try frames virtually. They offer free shipping to many locations and a 14-day money-back guarantee on your frames.
Scratch-resistant coating is included on all lenses at no cost.
Additionally, the company offers several promotions to reduce costs. Popular ones include 30 percent off glasses and free shipping, with the code SAVE30. And, buy one get one free with the code BOGOFREE.
Pros:
Frames start at $38
A wide selection of frames
Name-brand frames at an affordable price
Free shipping and returns
Regularly run sales
24/7 customer support
Cons:
No in-home try-on availability
The clearance section is a bit limited
Shop Now
3. 39DollarGlasses
If you want a reliable and affordable pair of glasses, 39DollarGlasses is one of the top options to buy cheap glasses online.
Frames start at $39. This price is good for only single-vision lenses. The price goes up if you need a different style.
The main drawback to 39DollarGlasses is they don't offer free shipping unless you spend $99. They also do not offer name brand frames.
These negatives are balanced by their re-lens program, which allows you to put new lenses in your old frames.
Pros:
Frames start at $39
Cheap prices on reliable frames
Re-lens program
Next-day delivery available
30-day money-back guarantee
Cons:
No in-home try-on ability
No name brand frames
Shop Now
4. Warby Parker
Warby Parker provides lots of different choices when it comes to eyeglasses, including limited-edition options. If you browse their collection of glasses you'll see they offer eyewear for both men and women.
Additionally, the company carries frames for children.
All Warby Parker glasses include anti-reflective and scratch-resistant coatings at no extra cost to you. They also include UV protection and a superhydrophobic coating that repels moisture and helps to prevent smudges.
If you need multifocal lenses, blue-light filtering glasses, or light-responsive lenses the company has those available.
Warby Parker's Home Try-On feature is perfect for people who may be uncertain about their purchase.
This option lets you choose five different frames to try at home for free as long as they're not out with other customers or part of a limited edition collection.
Shipping is free both ways for this service.
Although the prices for Warby Parker glasses are reasonable, they offer the option of splitting your purchase into four easy interest-free payments.
Pros:
Large selection of frames
Several designer frames
Smaller frames for kids
Bifocals and Trifocals
30 day hassle-free returns or exchanges
Home Try-On feature
Virtual Try-On if you have an iPhone X or greater
Free shipping and 15 percent off your first order
Cons:
Only allow 30 days for returns
Exclusions on the satisfaction guarantee
Many insurance companies are considered out-of-network
Shop Now
5. DiscountGlasses.com
If a lengthy return program is important to you, DiscountGlasses.com is the store for you.
Most vendors only have a 14 or 30-day return window. DiscountGlasses.com offers a 365-day return window, no questions asked.
The site offers over 80 designer frames. Prices start at just $19.
Orders within the US receive free shipping. If you need your glasses sent overnight, it costs $11.95.
If you compare the next-day price against cheap overnight shipping options, you'll see that it's a competitive cost.
Like other vendors, you can only try frames virtually before buying. However, thanks to their generous return window, that should not be an issue.
One thing to keep in mind is that complimentary bonuses, such as lens coatings, are not free.
Pros:
Frames start at $19
365-day return window
Over 80 designer frames to choose from
Free USPS ground shipping (Overnight shipping is available)
Numerous options in their clearance section
Regularly runs sales
Cons:
No in-home try-on availability
No complimentary lens coatings
Shop Now
6. Eyeglasses.com
Eyeglasses.com is the largest retailer on our list. They carry a staggering 200,000+ frames, including 400+ designer brands.
They source frames directly from manufacturers and work with Essilor, the best lens laboratory in the world. Eyeglasses.com demonstrates that quality is important through their products.
Shipping is free on all orders. This includes some international locations. If you need to return an item, you must pay for shipping.
Pros:
Huge selection of frames
Plenty of designer frames
High-quality products
A+ rating from the Better Business Bureau
50% off the average retail price
Free shipping
30-day money-back guarantee
Cons:
No in-home try-on availability
Must pay for return shipping
Shop Now
7. WebEyecare
WebEyeCare has hundreds of eyeglasses choices. This includes several designer options for both men and women. They even offer smaller frames if you need glasses for your kids.
Anti-reflective and scratch-resistant coatings are available. They offer bifocals and trifocals as well as tips on choosing the correct frame shape to highlight your features.
You'll find WebEyeCare frame prices to be reasonable. Many options cost under $100. Once you add lens options, you'll likely still save a few hundred dollars as compared to purchasing from other sources.
Use the code FRUG10 to get a discount when finalizing purchase.
Pros:
Large selection of frames
Several designer frames
Smaller frames for kids
Bifocals and Trifocals
100% satisfaction guarantee
Free shipping
Cons:
No in-home try-on availability
Must pay for return shipping
Exclusions on the satisfaction guarantee
Shop Now
8. Costco
If you want to buy cheap prescription glasses and frames locally, you should consider Costco.
Most Costco locations have an optometrist on staff who provides eye exams. This is one of the best, and most unknown, Costco money saving hacks.
I've had exams done at my local Costco and saved about $50. The one drawback is their frame selection is more limited than some of the options listed above.
But, what they do have is very reasonable in cost.
Can I buy glasses at Costco without a membership?
This depends on where you live. In many cases, you can have an exam without being a member. However, you can't buy frames or lenses.
Costco does let people buy frames and lenses online without a membership several times a year. This can save you money.
They're also a good option to buy cheap contacts online if you prefer contacts over glasses.
Sam's Club operates similarly. Read our review of Costco vs. Sam's Club to see which of the two warehouse clubs is better.
Pros:
Inexpensive frames and eye exams
Optometrist onsite
Sells progressive lenses
Cons:
May require a Costco membership
Limited selection
Shop Now
How Much Does The Average Pair of Prescription Glasses Cost?
Before you look for places to buy cheap eyeglasses online, it's important to know what they cost. Prices can vary, but here is the average cost of eyeglasses, according to The Vision Council:
Eye Exam – $198
Single Lenses – $112
Frames – $231
This comes out to $541 if you don't have vision insurance. Some optometrists reduce the price of the exam if you buy frames from their office.
If you begin to add different stylized features to your glasses, it's easy to increase the cost. However, there is no need to spend that much to buy prescription eyeglasses online.
Buy Cheap Prescription Glasses Online FAQs
If you're new to buying prescription lenses online, you may have some questions. Here are a few answers that might help.
Can I order prescription glasses online?
Yes. The key is to get the prescription directly from your eye doctor.
The online retailer typically calls your doctor to confirm the prescription. This ensures they give you the correct lenses.
How much should glasses cost?
On average, eyewear can cost between $100 – $300. This price includes both frames and lenses.
The more stylized the glasses are, the more they will typically cost. It's not necessary to spend a lot of money since there are plenty of options to choose from on the lower end of the price range.
Are cheap online glasses any good?
Yes, cheap glasses can be good. All of the sites on our list are highly-rated and sell reliable, sturdy frames.
Who has the best deal on prescription glasses?
It's easy to overspend on prescription glasses. All of the sites on this list offer savings, though DiscountGlasses.com offers the best deals with frames starting at $19.
Wherever you purchase glasses, make sure to negotiate or use discounts to save more money.
Does vision insurance help me save money on glasses?
Using vision insurance is a terrific way to save money on prescription eyeglasses. The best vision insurance company to use is VSP Insurance.
VSP Insurance offers individual plans you can purchase if your employer does not provide vision insurance as a benefit. Always make sure to read the terms and conditions to know what your plan will cover.
What kind of frames should I buy?
There are many frames to choose from when buying prescription glasses online. It's important to find a frame you like and feel comfortable wearing.
Before buying, know your pupillary distance (P.D.). This is the distance between your pupils, measured in millimeters.
While not every doctor will provide this on your prescription, they will provide it if you ask. Certain frames will not work with certain P.D.s, so make sure you find a frame that will be a good fit.
What is the best site to buy glasses online?
Our pick is Eyeconic. The site sells affordable frames without sacrificing quality. If using insurance is important to you, it's also the only site that works with VSP Insurance.
Are glasses cheaper at Costco?
Prescription glasses are usually cheaper at Costco. Not only does the store offer discounted exams, but you can also often find discount glasses for less than they cost at other retailers.
Summary
There are many options to choose from when looking to buy cheap glasses online. There's no need to spend $400+ on a pair of glasses since there are ways to save money and still get a quality pair of glasses.
Keep in mind that many of the above retailers regularly have deals to help you save more money. With a little effort, it's possible to buy cheap prescription eyeglasses online and have a pair you can comfortably wear as long as your prescription is valid.
How do you save money on your eyewear needs?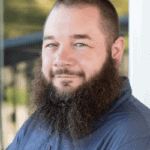 I'm John Schmoll, a former stockbroker, MBA-grad, published finance writer, and founder of Frugal Rules.
As a veteran of the financial services industry, I've worked as a mutual fund administrator, banker, and stockbroker and was Series 7 and 63-licensed, but I left all that behind in 2012 to help people learn how to manage their money.
My goal is to help you gain the knowledge you need to become financially independent with personally-tested financial tools and money-saving solutions.