Managing your money isn't always easy, but knowing where your money goes each month is a terrific way to minimize stress. Free budget software can help you make a basic spending plan and track your expenses.
These tools offer numerous interactive features to help you stay on top of your finances and save money every month.
What Are the Best Free Budgeting Tools?
If you find it difficult to manage your finances, money management apps can be a great choice to simplify the process. Here are the top budgeting tools you can use to help accomplish your goals
Each one uses different strategies and features, but they all aim to help you improve your finances.
1. Empower
Empower (formerly known as Personal Capital) is one of the top personal finance software options on the market. Many online budgeting tools only allow you to monitor your bills and bank account balances.
However, this service takes budgeting to the next level by allowing you to do the following:
Track your net worth
Monitor your investment accounts
Plan for retirement
Create savings goals
Make a monthly budget
The platform syncs with your bank, investment, and other financial accounts to help you monitor all your finances in one spot.
You can also manually enter transactions and account balances when you can't link accounts.
Empower is free to use. The only time you pay is if you utilize their optional wealth management service.
You will need to invest at least $100,000 to be eligible for the managed portfolios.
This service offers many investing tools if you're new to investing. Like all the other options on our list, it offers bank-level security.
You can also access the platform on desktop or mobile via their Android or iOS-based app.
Read our guide on the top alternatives to Empower if the app isn't for you.
Benefits
Logo
Personal Capital - track your net worth for free!
Cost: No cost

Excellent free budgeting software and one of the top alternatives to Mint. Keep on track of your monthly budget.


2. PocketSmith
PocketSmith is a free personal budget software option that allows you to create up to 12 budgets. At the same time, you can manage two different bank accounts and project your budget up to six months in advance.
However, you must manually import your banking transactions with the free Basic version of this budgeting app.
Only the two paid plans offer automatic account tracking.
For example, the Premium plan costs $7.50 per month when paid annually ($90 total) or $9.95 month-to-month.
You also get up to ten years of projections, can manage ten accounts, and can create unlimited budgets.
Alternately, you can upgrade to the Super plan for $19.95 or $14.16 per month if paid annually. This plan has everything in the Premium plan plus unlimited accounts and 30 years of budget projections.
Better yet, if you deal with multiple currencies, this app has automatic currency conversion based on daily rates.
You can get 50% off the PocketSmith Premium Monthly plan for the first two months if you use the code: 50OFFPREMIUM-F4RG.
3. YNAB
You Need A Budget (YNAB) is a terrific resource to manage your budget. It belongs higher on our list, but the cost holds it back.
Luckily, college students can access a free one-year subscription.
If that doesn't describe you, the service costs $14.99 per month or $98.99 if you sign up for the annual plan. They do allow you to test the service for free for 34 days.
*Related: Starting a budget can be difficult if you're just out of school and a novice. Consult our budget worksheet for new college graduates to learn where to begin.
Despite the cost, this is a powerful budget planner offering hands-on help so that you can pay off debt and go beyond trying to make ends meet. Read our guide on how to stop living paycheck-to-paycheck to achieve financial stability.
According to the YNAB site, the average user identifies at least $600 in savings within the first two months of using the service.
Read our guide on ways to save $500 per month if you don't believe the claims made by YNAB.
YNAB promotes four ideals to manage your money. These are:
Give every dollar a job
Know your true expenses
Roll with the punches
Age your money
Through these ideals, you learn how to use zero-sum budgeting to pay your current bills with last month's paycheck.
When making a budget, you assign a specific dollar amount to each spending category. The service also presents several categories that you might overlook.
Similar to some Mint.com alternatives, you can sync financial accounts with this service.
It also has a full suite of educational tools to help you learn more about managing your money for short-term and long-term goals.
You can access your account information in a variety of ways, from your desktop to their Android and iOS-based apps.
Read our YNAB vs. Mint guide to learn more about how the two services compare.
4. Google Sheets
Good budget software doesn't require a lot of bells and whistles. You can manage your money using something as simple as Google Sheets.
If you're a spreadsheet lover, you can create your own or use a pre-made one from Google Sheets. If you're married or share a budget with others, you can give them access so you can manage your money together.
While this option will require a bit of manual work, you can use a service like Tiller to automate it for you.
Tiller can securely connect to your bank account and credit cards to download your daily transactions. Once it's connected, the service will automatically update your Google Sheets spreadsheet.
This service offers sheets for several budgeting strategies.
If you prefer Microsoft, the service also works with Excel.
You can try Tiller for free for 30 days. After your free trial, you'll pay $79 per year.
5. Mint
Mint is one of the most popular free budget apps and makes it easy to track your spending as well as create financial goals. The platform, created by Intuit, can be accessed via desktop or their Android and iOS apps.
Most people use this service to track their expenses and create budget categories.
Mint also offers the following features:
Bill payment tracker
Free credit score
Bill payment alerts
Track your investments
Financial goal setting and tracking
You can even create notifications to alert you if you overspend in a particular budget category or when monthly rates increase.
The service also partners with Billshark for bill negotiation services. You can save money as the platform finds discounts to reduce your ongoing monthly costs.
However, you'll pay a one-time fee of 40 percent of the savings.
Despite all its features, Mint's budget software tools are where it shines. While it does allow you to track investments, Empower is a better choice if you desire this service.
6. GnuCash
If you want to include small business income and expenses in your budgeting process, GnuCash is the best budget app.
The platform includes the ability to perform these tasks:
Monitor your bills
Track your investments
Create reminders
View accounts in multiple currencies
Print checks
Double-entry accounting
One unique feature of GnuCash is that it's open-sourced. This means users can add new features to enhance the platform.
The budget tool is free to use, though it does accept donations to help keep it running.
*Related: Are you looking for a fee-free money management app with no minimum balance requirements? Read our review of Chime to see how they might fit your needs.
GnuCash is available on most operating systems, including Windows, macOS, and Linux.
7. Goodbudget
Goodbudget is a personal budget app that uses the envelope budgeting system. This is where you take envelopes and label them by spending category.
When you get paid, you allocate the cash among your envelopes then spend it accordingly.
This app digitizes this system by allowing you to put your money in virtual 'buckets' for each spending category. Then, you can track your spending along with your progress towards your financial goals.
The app even helps you create a debt snowball if you're working to pay off debt quickly. It does this by identifying savings to throw at debt.
There is a free version that allows you to set up a maximum of 20 digital envelopes and use one account across two devices. The free version only tracks your financial history for the last 12 months.
Opting for the premium version costs $60 per year or $7 per month. This plan gives you unlimited envelopes across five devices and tracks up to seven years of financial transactions.
Similar to other budget apps, this service works with any device that has an internet connection.
8. EveryDollar
If you're a Dave Ramsey fan, you should consider EveryDollar to manage your money. It's comparable to Mint and follows a zero-sum budget system philosophy.
The app is perfect for beginners since it provides a free budget template to help you get started. It also allows you to create a debt snowball plan to attack your debt.
One drawback to EveryDollar is that the free version requires you to manually enter all your data.
You must upgrade to the paid version, which is $129.99 per year after a 14-day free trial, to have the option of automatically entering your financial information.
This is similar to YNAB which only has a paid option. Read our YNAB vs. EveryDollar analysis to learn more.
Three-month and six-month plans are also available if you only need hands-on help creating a budget for a short period.
Included in the cost is access to Financial Peace University, EveryDollar, and a Dave Ramsey Baby Steps tracker. You can access this program using any device that has access to the internet.
9. Wally
Wally is another free budget app that requires you to manually input your information. You can get financial account automation by paying $8.99 per month or $39.99 with an annual payment.
Like other budgeting tools, this platform will show you when you're getting close to a particular spending category's limit. It also lets you sync up to your savings, checking, credit card, and loan accounts.
The app allows you to take photos of receipts and upload them directly to your account. Another cool feature is that Wally is ad-free.
While many other free platforms use ads to earn income, this one does not.
You may also appreciate the ability to track transactions in over 200 currencies and manage joint accounts if your monthly budget is somewhat complex.
Wally Gold, the premium upgrade, is $74.99 for a lifetime membership and includes free account linking, historical tracking, and currency conversion.
The app only works via Android and iOS-based apps.
*Related: If you want to make informed financial decisions, check out Quicken. With the Quicken app, not only can you create a budget, but you can also see your banking, investment, retirement, and credit card accounts all in one app.
10. PocketGuard
PocketGuard is a progressive app that focuses on helping you optimize your savings and identifies ways you can achieve your goals.
As the name suggests, the platform guards the money that's in your pocket, wallet, or bank account. It also updates your current spending power for the day, week, or month.
The app analyzes your spending habits and suggests areas where you can grow your savings. If you need to negotiate better rates on your bills, PocketGuard can work on your behalf.
The app has a free version that offers plenty of features, including:
Budget categories
Bill tracking
Money goals
Insights about your personal finances
You do have the option of upgrading to PocketGuard Plus for $4.99 per month or $34.99 per year. The added tools are nice for achieving financial stability, but the free service is sufficient.
If you upgrade, you can also make a debt payoff plan, track cash positions, and add customized categories.
Similar to Wally, the app only works via Android and iOS-based apps.
11. Buddi
Consider Buddi if you want free desktop budget software. This service requires a download but is compatible with Windows, Mac, and Linux operating systems with Java.
As this is open-source software like GnuCash, you can install plugins to customize your experience.
You can manually add your financial accounts and transactions. Unfortunately, automatic bank syncing isn't available.
However, it can be more secure than other software you download from Google Play or the Apple App Store.
Frequently Asked Questions
Selecting a budget software tool is not always easy. Here are some common questions readers have when deciding on a platform to choose for their needs.
What is Budget Software?
Budget software can help you track your spending, make a budget, and find ways to save more money. There are many platforms to choose from, and each one specializes in different features.
For example, Mint.com is better if you want an in-depth budget to prevent overspending.
Empower can be the better fit when you're proficient at budgeting and only need to compare your income and expenses while tracking your investments.
Is YNAB Better than Mint?
In most cases, YNAB is the better option since you get more features as it's a paid service. For example, YNAB will help you make a budget and offers stronger financial planning tools.
Alternately, if you want a simple budget and are comfortable performing the initial setup by yourself, Mint can be better as it's free.
The service links to accounts, produces monthly budget reports, and tracks bill payments so you can accomplish a lot. Read our guide on the best YNAB alternatives if it or Mint aren't for you.
Do I Need a Budgeting App?
A budgeting app can be useful if you need help making a spending plan and tracking your savings progress for future expenses.
You may decide to stop using the app when you're no longer living paycheck-to-paycheck or once you master your monthly routine by minimizing expenses and saving as much as possible.
What is the Best Free Personal Finance App?
There are many excellent apps, and you may choose one that offers your preferred budgeting system. Empower is the best option for most as it offers robust features that are easy to use.
It also offers several wealth management tools that can be more valuable long-term once you build your budget and improve your finances.
Bottom Line
When it comes to managing your finances, knowing where your money goes each month is critical. There are several good budgeting apps that can help you with this process.
If you're new to budgeting, it's not as difficult as it might seem. Choose a free budget app so you can harness the power of wise money management and improve your financial health today.
How often do you monitor your finances?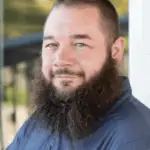 I'm John Schmoll, a former stockbroker, MBA-grad, published finance writer, and founder of Frugal Rules.
As a veteran of the financial services industry, I've worked as a mutual fund administrator, banker, and stockbroker and was Series 7 and 63-licensed, but I left all that behind in 2012 to help people learn how to manage their money.
My goal is to help you gain the knowledge you need to become financially independent with personally-tested financial tools and money-saving solutions.