Hi, I'm John Schmoll. I'm a husband to my lovely wife, Nicole Schmoll; father to three beautiful children; and the man behind Frugal Rules. I'm passionate about helping people kill debt, earn more money, learn to invest, save money in all areas of life, and get on track financially so they can achieve financial freedom.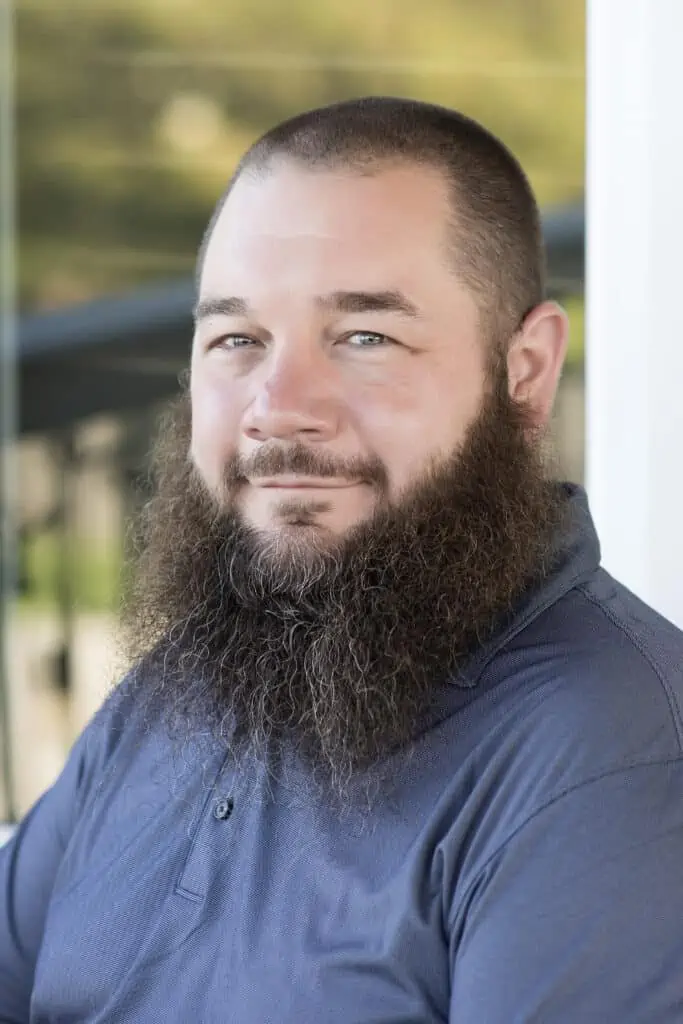 I was born in the South but raised all over.
I'm a bit of a nomad as I was born in Tennessee then moved to Virginia and Chicago. I went to Manhattan, Kansas for college and then met my wife.
After a brief stint in San Diego, we settled in Omaha, Nebraska, where we've made our home for more than 20 years. (As a formally-trained stockbroker, it's not so bad living in Warren Buffet's backyard.)
I'm a former stockbroker and MBA grad.
As a veteran of the financial services industry, I've worked as a mutual fund administrator, banker, and stockbroker and was Series 7 and 63-licensed, but I left all that behind in 2012 to help people learn how to manage their money.
I do that by sharing what I've learned through advanced education and the school of hard knocks.
I personally paid off $50,000 in debt.
I graduated with a Bachelor of Arts in History from Kansas State University in 1997 with more than $50,000 in credit card and student loan debt.
Without a strong understanding of debt, saving, investing or how to budget, I found myself on the verge of declaring bankruptcy.
Thankfully, I got help from a nonprofit credit counselor who introduced me to the power of living on a budget.
Over the next five years, I found ways to make extra money by donating plasma and picking up side jobs like delivering pizzas; working as a delivery driver; learned how to live on a budget; cut expenses I no longer needed to save money each month; and applied all of the extra money I had to my debt.
And paid it all off.
In the process, I gained a passion for personal finance. A few years later, I developed a love for investing while earning my MBA in Finance from Bellevue University.
I founded Frugal Rules to help others achieve financial freedom.
I then pursued a career in the finance industry for more than two decades because I thought it would allow me to help others learn to manage their money wisely.
However, I found my employers were more interested in making money off of others than they were in helping people become financially independent.
In 2012, I finally pulled the trigger and left my career as a stockbroker with a well-known brokerage house to write about finance by starting a personal finance site, Frugal Rules.
My wife had also started a freelance copywriting business that was growing fast.
With three young children at home, we realized we could pursue both of our passions by quitting our day jobs and going into business for ourselves.
I'm a published freelance finance writer.
Since then, I've been fortunate to write for a number of well-known publications, including Personal Capital, U.S. News & World Report, Prudential, and Unum by Colonial Life.
I've also been featured in Discover, MSN, Nasdaq, Quicken, Yahoo!, Business Insider, the Wall Street Journal and more.
And I've grown Frugal Rules to become a true community of people who are committed to empowering themselves with the knowledge and tools they need to achieve financial independence.
Here are a few fun facts about me.
I love traveling, especially on points! My family and I have flown to San Diego more times than I can count and funded numerous hotel stays through credit card rewards like airline miles, hotel points, and Ultimate Rewards points.
I bleed purple. My favorite season is fall, when my family and I make the three-hour drive from Omaha to Manhattan for every one of K-State's home football games. Every season we find something new to add to our tailgate!
I studied WWII and Civil War era history in school and still love history. I believe the best way to understand the present is by being informed of the past.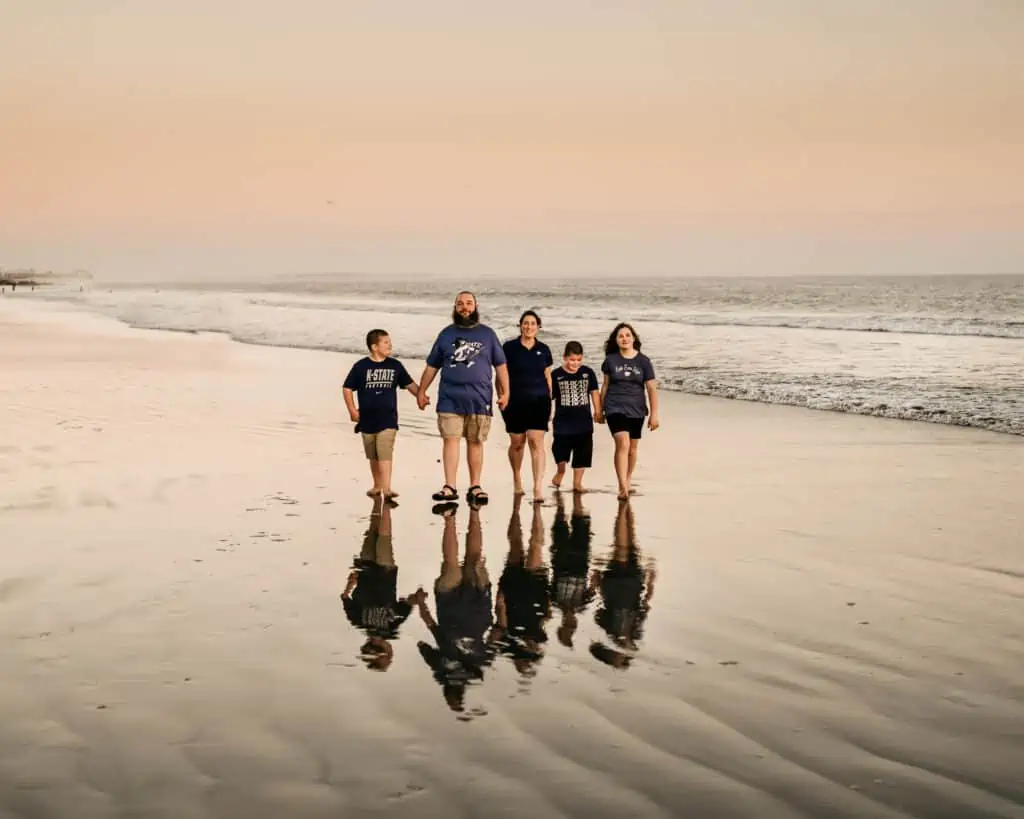 What You'll Find on Frugal Rules
At Frugal Rules, I focus on teaching financial literacy across the four fundamentals of personal finance:
I'm constantly looking for financial tools to help make budgeting, saving, earning more money, and investing easier.
I've personally used the side hustles I suggest and personally test the investing apps, budgeting apps, saving strategies and tools, and streaming services discussed on the site.
You can watch me on YouTube.
There are so many ways to save money today. Streaming services are one I have a particular passion for; I suppose because my family and I used to pay far too much for cable TV.
We learned much cutting the cord that we have passed on to others through the Frugal Rules YouTube channel, where we teach people how to kill cable and save $100 or more per month without giving up their favorite shows and live sports.
What You Won't Find Here
You won't find any get rich quick scams, pyramid schemes, or unrealistic testimonials of wealth that are only gained on the backs of others. Instead, I share proven strategies, tips, tools, and knowledge about the basics of personal finance.
While it takes time to build wealth and gain financial independence, the journey toward financial freedom is worth every step.
What I'm Most Proud Of
Other than my children, I'm most satisfied with the fact that I have helped thousands of people pay off debt, cut the cord, identify side hustles that work for them, and get on track financially.
I personally respond to reader emails asking for my perspective on their unique situations.
Nothing is more fulfilling than hearing from someone that something they learned about on Frugal Rules helped them accomplish their financial goals.
I'm glad you stopped by. While you're here, explore our content.
Dig deeper into live TV streaming services or side hustle apps you can use to make more money. Learn more about how to pay off debt quickly and how start an emergency fund.
I know from personal experience that taking the first step is the most important.
Learn more about me on LinkedIn.
Have a question for me? Fill out the form below!