Do you often find yourself in need of extra money but think that you don't have time for a side hustle?
Working as a food delivery driver is a terrific way to supplement your income. Better yet, many delivery apps let you have a flexible schedule and work when it's best for you.
Our DoorDash driver review shares how to work for the service and increase your earnings.
What Is DoorDash?
DoorDash is an on-demand food delivery service. Drivers, known as Dashers, deliver meals and late-night snacks that customers order from nearby restaurants.
Orders are delivered to the customer's home or business.
Like other delivery app gigs, the service has exploded in popularity in recent years. It operates in over 7,000 cities throughout the United States, Canada, and some international locations.
Driving for DoorDash is similar to other delivery side gigs. You create your own schedule and earn money for each delivery.
How to Become a Dasher
It is not difficult to start making deliveries for DoorDash. The application and verification take a maximum of five days.
After that, you can start accepting orders and make money.
Here are the requirements to start delivering for DoorDash:
Be at least 18 years old
Have a valid driver's license
Purchase valid insurance
Be able to pass a background check
Have access to a car, scooter, or bicycle
Own a current smartphone
Have a clean driving record
Attend an in-person orientation (in select cities)
Have a bank account to accept payment via direct deposit
Additionally, a Social Security number is required for U.S. Dashers.
Once you finish your application, complete your background check, and get approval to drive, you will receive an activation kit.
The kit includes an insulated bag for you to use for the food, your Red Card (or company card) for tips and payment, and a manual to help you get started.
You can start using the DoorDash driver app to accept orders once you have those items.
How Much Do DoorDash Drivers Make?
Transparency is key when considering driving apps to make money. Fortunately, DoorDash is fairly clear about how much money you can make per hour.
Pay is comprised of three components. These include:
DoorDash driver compensation varies depending on numerous factors. Depending on promotions or tips, you can earn more money.
Before accepting an order, you will get to see the base pay. You also get to keep 100 percent of any tips you receive.
It is important to remember that you want to try and keep as close to a 100 percent completion grading as possible. Any deviation from that may impact your ability to be a DoorDash driver.
You also want to be mindful about accepting orders. It's essential to select high-paying orders, but you don't want to reject too many smaller orders.
Doing that may impact the orders you're able to see and claim.
In addition, the company regularly offers challenges and promotions for drivers to help you increase earnings. These may include completing a certain number of orders in a given timeframe or being timely in your delivery.
Benefits
Logo
DoorDash
Earn cash and create your own schedule!

Deliver food with just a car or scooter. Get started today!


Does DoorDash Pay Daily?
Yes, it is possible to get paid daily when driving for DoorDash. Known as Fast Pay, you can cash out instantly after making deliveries.
To qualify for Fast Pay, you must meet these requirements:
Complete at least 25 deliveries
Be a Dasher for at least two weeks
Have Fast Pay enabled and your debit card added at least seven days ago
You can sign up for instant payouts within the Earnings section of the Dasher app. However, there is a $1.99 charge to instantly withdraw earnings.
If you're trying to earn extra money for Christmas, for example, this can be a helpful way to get access to funds quicker.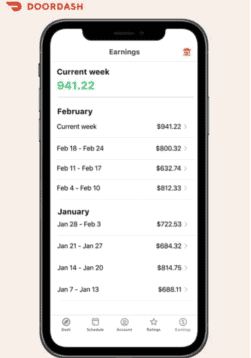 Pay is weekly if you don't want to receive funds immediately. Funds are usually directly deposited into your bank account by Wednesday for deliveries completed the previous week.
This compares favorably against Uber Eats. Read our DoorDash vs. Uber Eats guide to learn more.
Additionally, consult our guide on how to make money in one hour if you need to use the app to earn quick cash.
What Expenses Are There for DoorDash Delivery Drivers?
Like any other delivery app gigs, Dashers are independent contractors. As a result, you will have numerous work-related expenses that will impact your bottom line.
For example, DoorDash does not pay for gas or tolls. Those are expenses you must pay out of pocket. You will also have to pay for data usage on your phone as well as your auto insurance.
Furthermore, there is wear and tear on your car that you must consider.
Additionally, you are responsible for self-employment tax. Because of this, it's best to keep track of your expenses in the event you want to claim them at tax time.
How Do Deliveries Work?
After you receive approval to drive for DoorDash, it is fairly simple to accept orders. You can either schedule shifts in advance or see if there are immediate needs in the app.
Related: Do you think you would rather deliver groceries instead of meals? Read our DoorDash vs. Instacart comparison to learn more about how the two services differ.
To do this, you log into the Dasher app and choose "Dash Now" to see if you can perform deliveries now. Regardless of which you choose, accepting orders works similarly.
Here's the life cycle of an order:
The company sends the order, and you choose to accept it or not
Assuming you accept, you travel to the restaurant to get the order
You then confirm arrival and picking up the order to the customer
Dashers use the Red Card they receive upon hiring to pay for the order.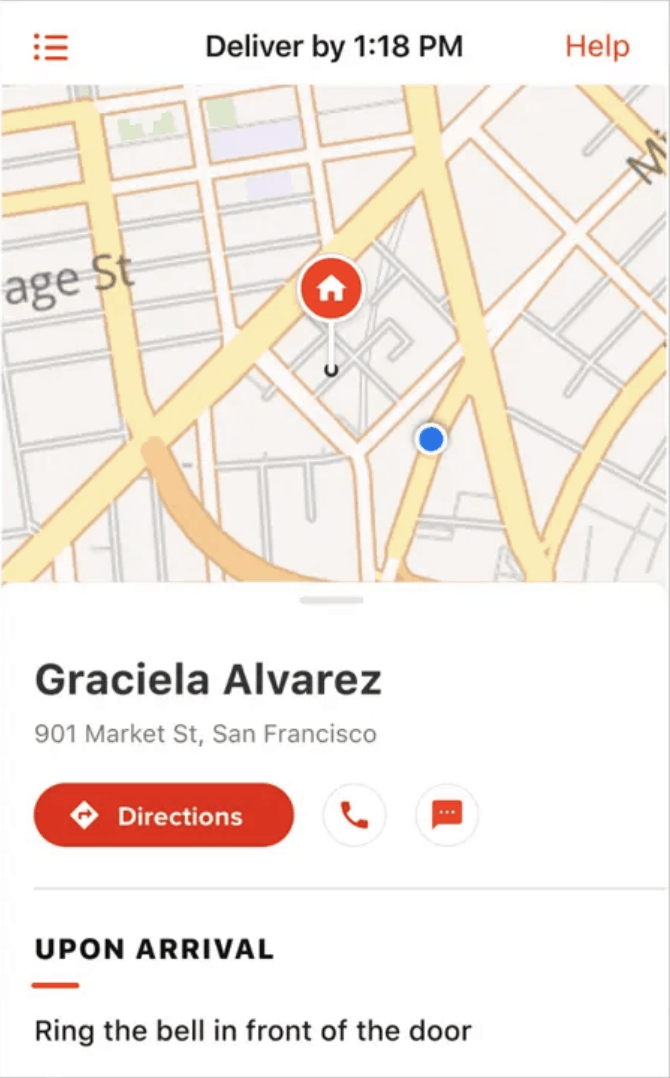 The Dasher app includes an instant chat feature where you can talk with a support agent if you need help. You can also use it to communicate with the customer.
Upon getting the order, you should follow the below process for a successful delivery.
Verify the Order
You want to look at the order and ensure it's what the customer requested. Make sure everything is included. Additionally, don't forget to get utensils or anything else that would accompany the meal.
For example, grabbing some ketchup packets could be a good idea if an order includes french fries.
Be Mindful of What's in the Order
Are there both hot and cold items in the order? Don't put them next to each other so that they don't get ruined.
Also, be careful of how you place items in your car to ensure items arrive safely. This extra effort is an easy way to earn higher tips.
Know the Directions
Customers may communicate how or where they want their order placed. For example, they may request no-contact delivery and ask you to leave the order at their door.
Following the directions can directly impact your tips. As a result, you want to abide by the customer's requests.
Be Fast, but Not too Fast
Timeliness is essential when working for a food delivery app. Customers want their food hot, but they also want it to be the correct order.
You can communicate with customers through the Dasher app. Use that to clear up any issues, but do it in a timely fashion.
After delivering the meal, you will need to use the app to take a picture of where you placed it. You must do this to stay in good standing and to provide excellent customer service.
There are a lot of steps when it comes to completing a delivery. But, if you think through how you would like to receive a meal if you were the customer, you should be fine.
You can also have your spouse or partner in your car with you during deliveries. This may make you more efficient, allowing you to potentially earn more.
Read our guide on other gigs you can do with your significant other to earn additional income.
How Can I Increase Earnings as a Dasher?
Driving for DoorDash is a fantastic way to make money on the side. It's a simple way to run errands for money and supplement your income.
Here are some tips from Dashers to maximize your earnings.
Work Peak Hours
It's not always a good time to be a Dasher. For example, working mid-mornings may not lead to a good earning experience.
However, lunch and dinner hours are often the busiest times to deliver for DoorDash. Late-night weekend shifts are also good as people order food from fast-food restaurants after a night out.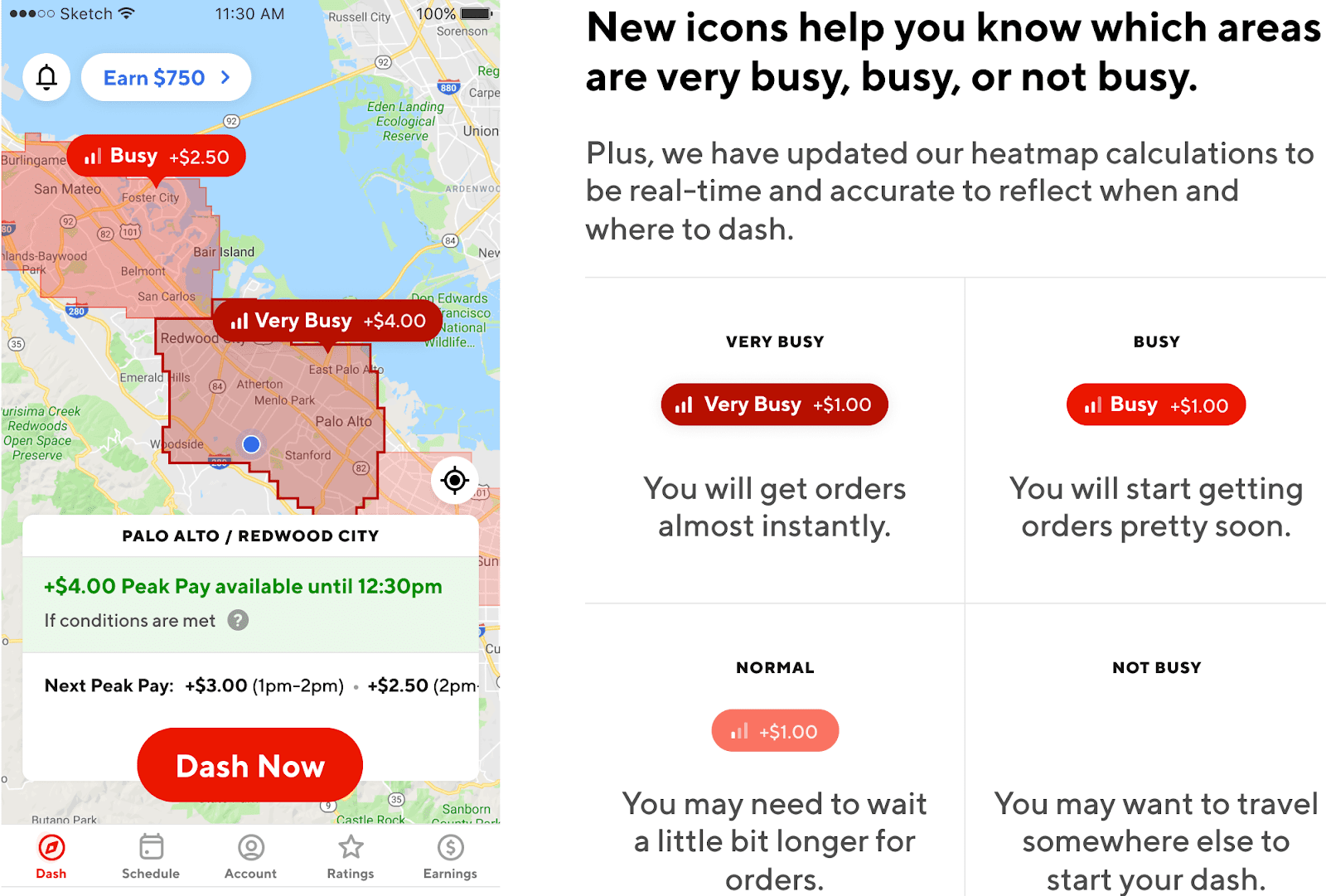 The driver app shows different zones to display how busy they are. Gray zones have a lot of active Dashers and are too busy for you to dash.
On the other hand, light red and dark red zones are busy and very busy. This means that you can deliver in these areas as soon as you're online.
Read our guide on the best times to Doordash to learn the recommended times you should consider to make deliveries.
Avoid Small Orders When Possible
Large orders can be great as they often result in better tips. They also have an increased base pay, helping move the needle on earnings.
Orders aren't always predictable. You can't just wait for big orders and decline all smaller orders as it will impact your acceptance rate and earnings.
The company says there is no minimum rate to achieve, but they will warn you if your rate is too low.
You can avoid this somewhat by simultaneously driving for other delivery apps to help you earn as much as possible.
Leverage Driver Incentives
Part of the allure of working for on-demand apps is the ability to have a flexible schedule. When you go to set up hours, you may see peak pay categories.
This is when the company anticipates a higher number of orders being placed. They often offer incentives during this time, like an extra amount per delivery during that time.
DoorDash also has Challenges they offer to drivers to help them earn more. These usually pay you an extra set amount during a given timeframe.
Take advantage of these peak times to drive your earnings higher.
Batch Orders
A terrific way to get more deliveries on DoorDash is to batch your orders, particularly if you live in a big city.
These aren't always available. But, when you see them in the app, it's advisable to accept them.
Batched orders work as they sound. You pick up multiple orders from one general location and deliver them to customers who live in the same area.
This optimizes your time and often allows you to make more money.
Provide Excellent Customer Service
Good customer service is often overlooked, but it's an easy way to encourage higher tips. You are performing a service for the customer, and it's important to view the experience through their eyes.
As a result, you should be kind, try to be fast, and offer communication if anything goes wrong. A smile and being pleasant goes a long way.
Also, don't be afraid to ask customers for a five-star rating.
Make sure to keep common condiments on hand as well as utensils and napkins in case the customer needs them.
Pros and Cons
There is a lot to consider when choosing a side gig. Here's what to keep in mind when driving for DoorDash.
Pros:
You can choose your schedule and complete as many deliveries as you want each week
Pay is weekly, but you can request instant cash out
You get to select the deliveries that you want to do
Minimal requirements to start working
Select cities let you use a bike or scooter
You keep 100 percent of all of your tips and bonuses
Cons:
Smaller orders can lead to smaller payouts
Wear and tear on your car
You must handle taxes on your own
If you're willing to do the work, you can make money on DoorDash in your spare time. Additionally, you can even make $1,000 fast if you're in need of cash.
Is Being a DoorDash Driver Worth it?
Delivering food for DoorDash is an excellent way to make some fast cash. You can work on your own schedule, and DoorDash drivers can potentially be paid same day.
Read our guide on alternative gigs to get paid today to pad your budget.
This likely will not allow you to quit your day job, but it's a good way to supplement your income. However, you may not find the work appealing or want the added wear and tear on your car.
In that case, you will want to consider other side job apps to make money.
Frequently Asked Questions
Readers often have questions when looking at working for a delivery service. Here are some common questions we receive.
Is Driving for DoorDash Safe?
Yes, it is safe to deliver for DoorDash. Nevertheless, there are some must-follow tips to increase your safety.
When approaching a restaurant, ensure you're in a well-lit area. Additionally, when you are approaching a house or place of business, make sure to act courteously.
Furthermore, the company lets Dashers know regularly about best practices for safety while on a delivery.
DoorDash offers a commercial auto insurance policy that provides up to $1,000,000 in bodily injury while on a delivery. The coverage also includes property damage to third parties.
Read our article on other apps to make money if delivery jobs aren't for you.
Does DoorDash Take Taxes Out?
No, the company doesn't take taxes out of your pay. Dashers are independent contractors and are responsible for self-employment taxes.
As a result, it's best to set aside a certain amount of each paycheck to pay for taxes to avoid a surprise.
This is similar to other apps that pay you to drive, so it's best to be prepared for that reality.
What Days are Dashers Paid?
If you want a side hustle that pays weekly, DoorDash is a good choice. Pay is usually deposited into your bank account by Wednesday evening each week.
You'll get paid for deliveries you made the previous week, from Monday to Sunday at midnight.
In addition, if you qualify, you can withdraw earnings instantly for a $1.99 fee.
Does DoorDash Pay Gas?
The company doesn't pay for gas expenses. This is similar to other delivery gigs.
Also, there is no reimbursement for mileage driven on your car. These are all expenses that will impact your earnings.
Alternatives to Delivering for DoorDash
There are many opportunities for on-demand work. Since growth has exploded in recent years, it is possible to find a good-paying side hustle to do in your free time.
Here are three popular alternatives to the delivery giant.
Read our guide on jobs like DoorDash if the delivery service isn't a fit for you. Don't forget that you can work for more than one service at a time to help increase earning opportunities.
DoorDash Review
Earning Potential

Sign Up

Job Availability

Ease of Use

Payment Speed
DoorDash Review
If you live in a busy area with lots of meal delivery requests, delivering for DoorDash can be a legit side hustle. The ability to earn tips and turn around jobs quickly will help increase your potential earnings.
Pros
✔️ You can work on your own time
✔️ There are no passengers involved
✔️ Can deliver by bike or scooter in select cities
✔️ You keep all the tips
✔️ Weekly payments
Cons
❌ Instant payouts cost $1.99 each
❌ May receive few delivery requests outside of peak hours
Is DoorDash Worth it?
Driving for DoorDash is a legitimate way to earn money on the side. You can work on your own schedule, either when you have the time or in scheduled blocks.
If you need a part-time gig that doesn't have a lot of requirements and you don't mind the work, it can be a good way to supplement your income.
What is your favorite side hustle? What do you look for in a side gig?
*Earning more on certain types of orders (ex. alcohol): Earn more per order as compared to restaurant orders. Actual earnings may differ and depend on factors like number of deliveries you accept and complete, time of day, location, and any costs. Hourly pay is calculated using average Dasher payouts while on a delivery (from the time you accept an order until the time you drop it off) over a 90 day period and includes compensation from tips, peak pay, and other incentives.
*Get paid instantly (DasherDirect): Subject to approval
*Cash out daily (Fast Pay): Fees apply
*Start Dashing today: Subject to background check and availability
*Dash anytime: Subject to availability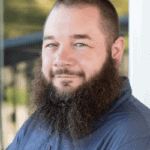 I'm John Schmoll, a former stockbroker, MBA-grad, published finance writer, and founder of Frugal Rules.
As a veteran of the financial services industry, I've worked as a mutual fund administrator, banker, and stockbroker and was Series 7 and 63-licensed, but I left all that behind in 2012 to help people learn how to manage their money.
My goal is to help you gain the knowledge you need to become financially independent with personally-tested financial tools and money-saving solutions.