We all face situations where we need money in a pinch. Whether you need to make ends meet until payday or you want extra spending money, earning quick cash is possible.
In fact, there are various legit ways to make money in one hour to cover your needs. I used many of them to pay off $50,000 in debt, and the opportunities have grown since then.
This guide shares 17 of the best money-making opportunities to consider if you need to earn extra cash.
Ways to Make Money in One Hour or Less
It is possible to make money in your spare time, even if you don't feel like you have marketable skills. Many side hustle ideas simply require time and the willingness to work.
You might even be able to do several side gigs simultaneously to increase your earnings. If you want to know how to make money in one hour, here are the top choices to earn fast cash.
1. Deliver Food to People
One of the best ways to make money in one hour is delivering food orders. This space has exploded in recent years and is a terrific way to earn cash.
Apps like Uber Eats and DoorDash let you choose to accept an order customers place on their respective platforms. If you accept the order, you go pick up the meal at the restaurant and deliver it to the customer.
Whereas you can also be a rideshare driver with Uber, DoorDash only currently allows you to deliver meals to customers.
Earnings are paid weekly for both, but you can request Instant Pay for $0.50 with Uber. DoorDash has similar requirements.
Schedules are flexible, so you can work when it's convenient for you and when there are available orders. If you'd rather not deliver meals, working for Instacart Shopper is a fantastic alternative.
As a Shopper you select orders from customers, purchase the groceries, and deliver them to customers. Instacart has similar requirements, pay, and flexibility.
Read our review of the top delivery apps to work for to make extra money to learn more.
2. Take Care of Pets
Do you love spending time with dogs? Walking four-legged friends can be a fun way to make money in an hour.
You can also earn fast cash caring for cats, but the real opportunity is walking and boarding dogs. Our favorite resource to get gigs is Rover.
Rover is a dog-walking job app that connects you with people who have pets. As you gain clients, you can ask them to leave feedback to help you get more customers.
Rover claims you can earn up to $1,000 a month as a dog walker. You can increase your earnings by walking multiple dogs at once or boarding them overnight in your home.
We have a friend who does this in their free time, and she only needs an hour or two to make easy money. If you want to earn $20 an hour and like to spend time with furry friends, look no further than this side gig.
Read our guide on the top dog walking apps to work for to learn more.
If you're looking for side hustles near you, other than on-demand gigs, Steady is a fantastic choice. The free platform helps you identify options in your area, and the company claims users earn $5,500 per year, on average, through the app.
Benefits
Logo
Rover - earn up to $1,000/mo. walking dogs!

Rover offers $1,000,000 in protection, 24/7 support, and vet assistance.



3. Get Paid to Complete Short Tasks
If you don't want a part-time job or something that requires hours of work, it is still possible to earn extra cash.
One popular option is to make money online when you complete short tasks. Swagbucks is a leader in the space that pays you to do small gigs.
Opportunities vary, but you can currently earn spare change on Swagbucks by:
Using their search engine
Buying gift cards
Playing games online
Reading sponsored emails
Watching videos
Swagbucks is not one of the highest-paying gig economy jobs, but you could earn around $50 per month if you're active.
Think of this opportunity as one to earn beer money or make money while you're watching TV at night.
Swagbucks offers a $10 welcome bonus after you make a purchase of at least $25 through its shopping portal. Earnings can be redeemed for as little as $1 for gift cards or $5 for PayPal cash.
Read our Swagbucks review to learn more.
Benefits
Logo
Swagbucks
Get $10 when you sign up now!

Earn free gift cards and cash rewards taking surveys, shopping and more.


4. Take Online Surveys
If you want to earn money in one hour with no effort, completing online surveys is a good source of income. It's also a good alternative to an in-person focus group.
Market research companies pay users for their opinions on a product or service. You completing surveys helps them gain valuable feedback. Plus, it's an easy way to make money in your free time.
Survey Junkie is one of the top survey sites in the space. It pays users $1 when they create an account and complete their profile.
Furthermore, it even pays users points when they don't qualify for a survey. You can cash out once you reach a $10 balance via PayPal or gift cards.
Like Swagbucks, this won't earn you a lot, but it can be an easy way to make money in one hour with minimal effort.
Read our Survey Junkie review to learn more.
Benefits
Logo
Survey Junkie
Earn $50+ per month

$1 per survey. Cash out fast with low redemption minimums.


5. Deliver Packages
Delivering packages can be an excellent alternative to delivering food in your spare time. Driving for Amazon Flex is a top choice to make money on the side in this niche.
Amazon Flex works similarly to other on-demand gig apps. You schedule your hours in advance, and your work can be flexible.
Drivers earn $18 to $25 an hour in this role. Pay is distributed twice a week. However, unlike other driver apps, instant pay isn't available.
If you need the ability to get paid today, read our guide on the top same-day pay jobs to find another solution.
Additionally, while most driver apps almost always need drivers, that's not the case with Amazon Flex. Availability depends on location and items to deliver.
If you live in an area that is accepting drivers, driving for Flex can be a great way to make money fast.
Read our Amazon Flex review to learn more.
6. Test New Products
If you're looking for creative ways to make money in one hour, testing new products is one way to earn cash.
Like paid surveys, product testing how companies vet their products before they go to market. Pinecone Research is a leader in the space and a legitimate resource to earn income.
The platform sends you the item to test, and you follow the instructions they provide to complete the trial. Once you are done, you complete a survey about your experience.
Testing gigs pay up to $75 per trial, so they are fairly sought-after. Pinecone Research gives new users a $3 welcome bonus, and you can redeem earnings once you reach a $3 balance.
The company also offers bi-weekly and quarterly prize drawings to increase earning potential. If you need to figure out how to make money in one hour at home, product testing is a good option.
Read our review of Pinecone Research to learn more.
Benefits
Logo
Pinecone Research
Earn $3 per survey!

Get paid for your opinion. Earn points to redeem for cash or merchandise.


7. Play Games on Your Phone
Do you like to play games on your mobile device to pass the time? If so, you can get paid to play those games on a variety of apps.
InboxDollars is our top choice to pursue this opportunity. The site will pay you to complete surveys, but it also pays you to play games.
InboxDollars has dozens of different games, from arcade classics to word games you can play in your spare time. You can play classic games like Hearts or Solitaire. They also have newer games like Bejeweled or Plinko.
It's also possible to watch videos for money and complete surveys to increase your earnings.
Like other market research apps, you won't become wealthy with InboxDollars. Nevertheless, it's a good way to earn extra spending cash.
The app pays new users a welcome bonus of $5. You can start redeeming once you reach a $30 balance.
Read our InboxDollars review to learn more.
8. Sell Used Electronics
If you need to make money fast, don't overlook getting rid of old devices to earn cash. This is a terrific choice if you don't need a side job but just want to make quick money.
Selling used devices is best done online since it increases your potential customer base, but it can also be done locally.
Used phones can earn you some extra cash but there are many other items you can sell. These include:
Amazon Kindles
Apple iPads and laptops
Cameras
Gaming consoles
Smart home devices
Smartwatches
Wireless headphones
SellCell is an excellent resource to use because they compare quotes from over 40 vendors. When you accept a quote, you mail in the device and get paid.
If you need money today, consider selling your device locally via Craigslist or Best Buy.
Read our guide on the best places to sell used electronics for cash to learn how to maximize earnings.
9. Get Cash Back on Your Shopping
Combining saving money and earning cash is a terrific way to manage your finances. A shopping rewards app like Fetch Rewards can help you do just that.
Fetch is a cashback app that pays you to take photos of receipts from your shopping trips. You can also look at the app before shopping to learn what rebates are available.
After taking a picture of your receipt, the app identifies earnings you can receive for qualifying purchases. These points go into your account, and you can redeem them once you reach a $5 balance.
You can use the code FETCH2K to get $2 when you open a new account.
The one drawback is earnings can only be redeemed for gift cards, not cash. However, this is an easy way to get gift cards to your favorite stores for future purchases.
Upside is a similar cashback app that gives you rebates on gas purchases.
Read our Fetch Rewards review to learn more.
10. Donate Your Plasma
Selling your plasma is one of the classic side hustles that pays you cash. I donated plasma for several months when I was working to pay off debt, and it helped immensely.
If you don't have time for under the table jobs, plasma donation could work for you.
Each state has different requirements to sell plasma, but you can likely donate several times a week. Most trips take an hour or less and allow you to make money immediately.
I commonly earned $400 or $500 monthly, which was good money for me. I was also able to combine it with other side gigs, such as paid surveys, to increase my earnings.
Read our guide on how to make money donating plasma to learn more.
11. Rent Your Extra Space
Do you want a side hustle that also provides semi-passive income? Renting space you're not using is a creative way to make money.
Think of this as similar to Airbnb, but for spare spaces you're not using. For example, Neighbor is a platform that connects you with renters looking for space to store their items.
Spaces you can rent include:
Attics
Basements
Carports
Closets
Driveways
Garages
Sheds
Neighbor claims you can earn up to $400 a month renting your space. They manage all communication between you and the renter. Plus, they provide host liability protection.
This is an awesome way to supplement income if you're out of work that many people can do. Read our review of how to make money without a job to identify other opportunities.
12. Find Odd Jobs Online
Finding online work is a proven way to make money from home. If you need recurring income, freelance work is a good way to earn cash.
A site like Fiverr is a good way to find paying gigs if you don't already have a portfolio of clients. Best of all, there are many opportunities to earn.
Potential gigs include:
Editing or proofreading
Graphic design work
Social media tasks
Video editing
Mobile app development
Audio transcription
The possibilities are endless. One thing to keep in mind is all gigs pay $5 to start. You can charge more for add-on gigs
Finding work on Fiverr could be a good weekend job that allows you to complete short gigs for money. You can also use it to build a portfolio to attract higher-paying clients off-site.
13. Find Freelance Writing Gigs
Freelance writing is one of the classic side hustle ideas for moms to earn money. If you're a fast writer, it's possible to complete an article in under an hour and get paid.
Pay varies as a freelance writer, and it takes time to build a client base. New writers can expect to earn $100 or more an article. As you gain experience, you can make hundreds of dollars per piece you write.
Using a site like FlexJobs is a good way to find writing gigs. You can also tell friends and share on social media that you're looking for work.
Don't overlook cold-calling businesses, either. My wife did this when she first started as a freelance writer, and we still have two of the clients she earned over a decade ago.
14. Do Virtual Assistant Work
If you're a jack of all trades, becoming a virtual assistant (VA) can be an excellent way to make money in one hour. A VA helps businesses remotely manage work.
You can do a variety of tasks as a VA. Common jobs include:
Email management
Data entry
Customer service work
Proofreading
Website management
You should expect to earn at least $20 an hour in this role. If you have more advanced or technical skills, you earn $40 hourly or more.
These tasks can be one-time gigs, or you can accept a part-time job for a business that has ongoing needs.
Like freelance writing, use sites like FlexJobs or Upwork to find clients.
15. Do Odd Jobs Around Town
Do you like to work with your hands or have mechanical skills? If so, being a Tasker can be a lucrative way to make money in an hour.
TaskRabbit is an odd jobs app that connects you with local people who need help completing a one-time gig. These can range from running an errand to home repair work.
In fact, TaskRabbit has over 200 types of gigs. You must have an active bank account, a smartphone, and be at least 18 years of age to get work.
The app manages all communication between you and the hiring individual. Additionally, all payment is handled through the app, so you don't need to exchange cash.
Once you complete a job, you can cash out and have funds deposited into your bank account. You set your own rates, and it's possible to earn up to $50 per hour, or more, depending on the job.
Read our guide on the top apps like TaskRabbit to find good-paying gigs in your area.
16. Sell Unused Gift Cards
Do you need a one-time infusion of cash? If you have unused gift cards, selling them can be a viable way to make money quickly.
Sites like Gift Card Outlets let you list your gift cards for sale for slightly below retail. For example, if you want to sell a $50 Amazon gift card, you list it for five percent under retail.
This would net you $47.50. Once the gift certificate is sold, you can cash out earnings via PayPal.
If you'd rather not sell the gift card online, you can do it locally via Facebook Marketplace or Craigslist.
17. Sell Something You're No Longer Using
Like unused gift certificates, selling items you no longer need is a good way to make money in an hour. Better yet, it helps you declutter.
You can sell a variety of items for cash, including:
Gently used clothing
Furniture
Jewelry
Workout equipment
Facebook Marketplace or Craigslist are good resources for selling used items. Use your best judgment when exchanging the items for cash.
For your safety, meet in a well-lit public place, and accept only cash.
Bottom Line
There are plenty of ways to make money in one hour. Whether you need to beef up your emergency fund or have a one-time need, there are many opportunities.
Before you start, have a goal in mind. Also, pick a gig that interests you and fits your schedule. Doing so will help ensure success and increase your income potential.
What's your go-to if you need a quick way to earn extra cash?
*Earning more on certain types of orders (ex. alcohol): Earn more per order as compared to restaurant orders. Actual earnings may differ and depend on factors like number of deliveries you accept and complete, time of day, location, and any costs. Hourly pay is calculated using average Dasher payouts while on a delivery (from the time you accept an order until the time you drop it off) over a 90 day period and includes compensation from tips, peak pay, and other incentives.
*Get paid instantly (DasherDirect): Subject to approval
*Cash out daily (Fast Pay): Fees apply
*Start Dashing today: Subject to background check and availability
*Dash anytime: Subject to availability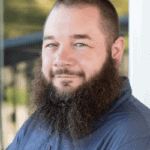 I'm John Schmoll, a former stockbroker, MBA-grad, published finance writer, and founder of Frugal Rules.
As a veteran of the financial services industry, I've worked as a mutual fund administrator, banker, and stockbroker and was Series 7 and 63-licensed, but I left all that behind in 2012 to help people learn how to manage their money.
My goal is to help you gain the knowledge you need to become financially independent with personally-tested financial tools and money-saving solutions.