HBO Max is gone. It has been replaced by Max, a subscription streaming service similar to the former platform but with additional content from Discovery+.
This Max review shares our insights from hours of testing the app to help you determine if the service is right for your content viewing needs.
What is Max?
Max is an on-demand streaming platform that includes content from the Warner Brothers Discovery (WBD) and HBO libraries.
Originally HBO Go, then HBO Now, then HBO Max, Max is the latest version of the popular streaming service.
The platform describes itself as a standalone streaming platform that has iconic series, award-winning movies, fresh originals, and family favorites.
This includes popular TV shows, an impressive library of movies, and Max originals you can't access anywhere else.
While it's not a true cable replacement, it may provide everything you need for a fraction of the cost of cable if you pair it with an over-the-air antenna to get your local channels.
HBO Max vs. Max: How Are They Different?
Lifestyle content is the one key difference between HBO Max and the Max streaming service. The new platform includes roughly 75 percent of the content from Discovery+.
This is ideal for cord-cutters who want lifestyle shows they couldn't find on the HBO platform. It's not a true combination of the two apps but instead brings over popular content to make the new app more of a cable alternative.
In an effort to avoid forcing Discovery+ subscribers to pay more for content they don't want, WBD left Discovery+ as its own standalone video streaming service.
At the time of launch in May 2023, HBO Max subscribers had their information ported to the new app. This included login information and watch history.
Read our Discovery+ review to learn more about that streaming service.
How Much Does Max Cost?
Max is a relatively affordable service. At launch, it added a new premium tier that offers additional simultaneous streams and 4K capabilities.
Here are the three Max streaming service plans.
| Plan | Ads? (Y/N) | Mo. Downloads | Streams | Mo. Cost | Annual Cost |
| --- | --- | --- | --- | --- | --- |
| With Ads | Y | N/A | 2 | $9.99 | $99.99 |
| Ad-Free | N | 30 | 2 | $15.99 | $149.99 |
| Ultimate Ad-Free | N | 100 | 4 | $19.99 | $199.99 |
As you can see, there's one ad-supported option. The two higher-priced tiers are ad-free.
Some live TV streaming services may provide access to Max. Additionally, some phone plans may offer it as a perk or at a discount.
Does Max Have a Free Trial?
There is no direct free trial to test the Max streaming service. However, you can receive a free trial if you get the service through Hulu or Amazon Prime Video.
This isn't an ideal solution, but it gives you seven days to test the service before committing to a monthly subscription.
What is on the Max Streaming Service?
While the Max streaming service doesn't offer live TV or local channels, its abundance of original and entertaining on-demand content makes up for it.
A subscription includes 35,000+ hours of on-demand content from HBO, DC, Adult Swim, TCM, Cartoon Network, TLC, HGTV, Magnolia Network, Food Network, Discovery, and more.
Original Shows
HBO is known for its award-winning comedy, documentary series, and popular TV shows.
The streaming service keeps that going with every episode of HBO originals, including:
Game of Thrones
Succession
And Just Like That
The Flight Attendant
Bama Rush
Barry
My Sesame Street Friends
Max is investing significant capital in original content, so this library will only continue to grow.
Original Movies
The streaming service is a fantastic choice for movie lovers because it has numerous original movies.
These include:
Zac Synder's Justice League
Let Them All Talk
Judas and the Black Messiah
Better yet, exclusive streaming rights to new theatrical releases from the WBD library of movies will come to Max once they finish their run in movie theaters.
TV Shows
Max is an excellent choice for people who love popular TV shows. It has access to the entire WBD library of shows.
This includes:
Friends
Gossip Girl
South Park
Rick and Morty
90 Day Fiance
Dr. Pimple Popper
Hometown Makeover
Love It or List It
House Hunters
Fixer Upper
Fixer Upper: The Castle
Chopped
Diners, Drive-Ins and Dives
Remember that Max has content from a vast array of cable networks. If you don't need to watch a show as it airs live, it's a terrific solution to watch TV without cable and save money.
Kids Content
If you have children in your home, they will likely find content they enjoy on Max. Popular programming includes:
Harry Potter movies
Sesame Street
SuperPets
Teen Titans Go!
Looney Tunes
The Middle
If you don't want your children accessing mature content, the service offers parental controls that only show family-friendly content.
*Related: Do you want to cut the cord but don't know which cable replacement is right for you? Take our free quiz to receive a customized recommendation of the best streaming service for your needs.
Look and Feel
Max is an easy-to-use platform. A familiar home page with top navigation makes searching the platform's available content easy.
Tabs appear at the top to help filter content. You can choose Home, Series, Movies, HBO, and New & Notable to find something you want to watch.
Going further to the right has a search feature and the ability to access your account settings.
By scrolling down, you'll see Continue Watching, For You, and My List options. These let you quickly access shows or movies you're in the middle of watching.
For You consists of titles Max believes you may enjoy. My List includes titles you've bookmarked to watch at a later date.
Scrolling further down lets you see titles by different genres or ones Max is promoting. At the bottom of the page, you get the option to drill down by specific genres.
Scrolling to the right uncovers additional titles in your chosen genre. All of the five main tabs' homepages operate similarly to what you see on the main Home tab.
Features
Before choosing any cable replacement, you should ensure it offers a satisfying user experience.
During our testing for this Max streaming service review, the platform performed well. The app is relatively intuitive and moves faster than the old HBO Max app. Plus, it has much less buffering.
Users and Permissions
You can stream content on up to four screens simultaneously, and one account can have up to five child or adult profiles.
Separate profiles let individuals with access to the same account favorite different items and set distinct parental controls, if necessary.
What Devices Are Compatible With Max?
The list of compatible devices is lengthy. You can watch Max on a Samsung or LG smart TV, streaming media players like Roku, Fire devices, Apple TV, Chromecast, and more.
In addition to a streaming device, you can also stream on a smartphone, tablet, or computer.
Essentially, if the device has a screen, you can use it to watch Max.
Playback
Playback is intuitive. Within any title, pressing play will begin the content. When watching shows or movies, anything other than ads can be paused.
You can rewind and fast-forward through anything you watch. Video quality is up to 1080p on all plans, and the Ultimate Ad-Free plan offers 4K Ultra HD, with HDR10 on up to 1,000 titles.
Audio quality is Dolby Digital, with up to Atmos on the Ultimate plan.
Parental Controls
Max makes it easy to set pin-controlled parental controls that can be filtered by age.
When creating a child profile, you can enter a child's name, birth date, and the ratings they're allowed to watch.
To keep a child from accessing other profiles, you can require a pin code to switch profiles.
Minimum Speed Requirements
A high-speed internet connection is required to stream Max. For the best viewing experience, the service recommends the following internet speed connections.
| Video Quality | Min. Speed |
| --- | --- |
| HD | 5 Mbps |
| 4K | 50 Mbps |
| HD (2+ TVs) | 10 Mbps |
These speeds are per stream. If you are watching on two devices at once, these requirements double.
Read our guide on minimum internet speed requirements to learn what you need to watch TV without cable.
How Bad Are the Ads on Max?
Commercials can be frustrating when they interrupt your favorite show or movie. HBO Max introduced an ad-supported plan in late 2021.
To date, it remains one of the lightest ad-load services in the space. However, with the new Max app, they now include ads in HBO's original content.
This was never the case before. Ads average four minutes per hour of content. While relatively light, these are running in shows never filmed with commercials in mind.
While they are a bit of a nuisance, they're not overly heavy-handed. The platform includes a timer wheel in the upper left-hand corner of your screen to show how much longer the ad will run.
Pros and Cons
There's a lot to consider when choosing an on-demand streaming service. Here are some factors to keep in mind when looking at Max.
Pros:
Excellent selection of movies
Award-winning original content
Helpful parental controls
Multiple plan options at different price points
Largest library of 4K content in the space
Intuitive interface
Cons:
Cheapest plan doesn't include offline downloads
Number of simultaneous screens reduced to two
Same price as Netflix but with less content
Overall, Max is worth trying since it has lots of acclaimed content and original series. It doesn't currently include live sports or cable news, but rumors indicate the platform will add both in the future.
Is Getting Max Worth it?
If you enjoy HBO originals and are looking for a deep library of content that appeals to everyone in your family, Max is a great deal. This is especially true if you don't need a live TV streaming service.
The $9.99 per month plan includes ads, but you'll get a lot of quality content at an affordable rate if you can tolerate a few interruptions.
Ultimately the Max streaming service has a lot of content for a small cost.
Max Alternatives
Max is one of the leading players in the growing field of on-demand content. Here's a preview of other top options.
| App | Mo. Cost | Streams | Ad-free option? (Y/N) | Try |
| --- | --- | --- | --- | --- |
| Max | $9.99+ | 2+ | Y | Try |
| Paramount+ | 5.99+ | 3 | Y | Try |
| Peacock | 5.99+ | 3 | Y | Try |
| Disney Bundle | $13.99+ | 2+ | Y | Try |
Here are the three best alternatives to Max.
Paramount+
Paramount+ is a fantastic service that offers live sports and original content with two plans. You get next-day airings of most shows that air on CBS and other Paramount-related channels.
Similar to Max, there is an ad-supported subscription and an ad-free plan. However, the prices are lower. You'll pay just $5.99 and $11.99 monthly, respectively.
The ad-free plan offers access to four local CBS channels. It also includes content from SHOWTIME.
Read our Paramount+ review to learn more.
Peacock
Peacock is the streaming home of NBCUniversal content. Like Paramount+, you receive access to next-day airings of NBC and MSNBC shows.
Additionally, you get access to shows from all three Hallmark channels and Reelz content. It even has loads of live sports, including Sunday Night Football.
Peacock's two plans are Premium and Premium Plus. The latter is ad-free. They cost $5.99 and $11.99 per month, respectively.
Read our Peacock review to learn more.
Disney Bundle
If you're looking for an expansive collection of network TV shows, movies, sports, and content for kids, the Disney+ Hulu + ESPN+ bundle is an excellent option.
When you pair the bundle with an antenna for your locals, it's a well-rounded cable replacement.
The ad-supported plan costs just $13.99 a month. This is about the same cost as the ad-free Max plan.
Max Review
Available content

Price

Availability

Original Series

Ease of Use
Max Review
Max is a top streaming app that includes original content, popular TV shows, and movies from Warner Brothers.
Pros
✔️ Generous selection of movies
✔️ Lots of award-winning original content
✔️ Includes parental controls
✔️ Multiple plan options
✔️ Intuitive interface
Cons
❌ Less content than Netflix
❌ 4K content not available in ad-supported plan
❌ Free trial is only available through select third-party platforms
Bottom Line
Finding a way to watch your favorite shows when you cut the cord on cable can feel overwhelming. Max makes it easier by offering a solid selection of content and an easy-to-use interface.
If you like watching award-winning original shows and want a vast library of content, the platform might be a great solution to help you save money.
What's most important to you when choosing a streaming platform?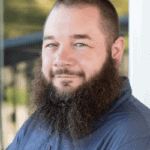 I'm John Schmoll, a former stockbroker, MBA-grad, published finance writer, and founder of Frugal Rules.
As a veteran of the financial services industry, I've worked as a mutual fund administrator, banker, and stockbroker and was Series 7 and 63-licensed, but I left all that behind in 2012 to help people learn how to manage their money.
My goal is to help you gain the knowledge you need to become financially independent with personally-tested financial tools and money-saving solutions.