It can be hard to save money when you are paying for cable. Most people who have a cable bill hate it because of the cost. Fortunately, this hatred created a wallet-friendly sector of alternatives to cable and satellite TV.
Over the past few years, millions of people cut the cord and made the switch to cable alternatives. These cord-cutters realized they can still watch their favorite shows without paying $200 or $300 per month or dealing with a contract.
However, it can be hard to choose a service because there are a growing number of choices.
An excellent platform must be affordable, have a decent amount of programming, no contracts, work with numerous streaming devices, and plenty of features. Fortunately, numerous options meet these requirements.
This list includes both live TV streaming services and on-demand options. We've tested each platform, and they're all suitable for the right streamer.
Best Alternatives To Cable TV
It is not difficult replace cable today. Here are the 15 best alternatives to cable TV you can sign up for and start watching content immediately.
1. Philo
Philo is one of the top streaming TV services for one reason – cost. With Philo, you pay $25 per month for 70+ channels.
The streaming service can offer such a low price because it does not provide sports or local programming. Not offering these channels is one of the main ways providers keep costs down.
Read our guide on how to get local channels without cable to identify ways to get over-the-air stations near you.
If you prefer entertainment and lifestyle channels, Philo is a perfect fit. The Philo app lets you create personalized profiles for multiple people and works across a wide array of devices.
The platform offers a DVR with unlimited storage and allows you to save shows for up to 30 days.
Read our Philo channel list guide to learn more about what the service offers.
However, if you want to cut costs further, Frndly TV is a competitor with rates starting at $7.99 a month. It has many of the same channels, for a fraction of the cost.
PRICE: $25
CHANNELS: 70+
FREE TRIAL: 7-days
2. Sling TV
Sling TV is one of the forerunners in the cable alternative space. With rates starting at $40 per month, it is one of the most affordable options in the market.
Two base packages are available – Orange and Blue. The Orange package has over 30 channels, including HGTV and ESPN.
Blue has over 40 channels, focusing on news and entertainment networks. Fox Sports is in the lineup, but ESPN is not.
Both packages cost $40 per month individually or $55 per month combined. Sling TV also offers a wide range of add-on packages to help you customize your experience.
While Sling does offer a DVR, it is limited to 50 hours per month. It only carries ABC, FOX, and NBC in select markets.
Sling typically carries multiple money-saving promotions for new customers, such as 50 percent off your first month.
Read our review of Sling TV packages to learn more.
PRICE: $40+
CHANNELS: 30+ or 50+
FREE TRIAL: N/A
3. fuboTV
FuboTV offers the largest channel selection on our list. It has up to 200 channels depending on your location. If you want a live streaming service that comes close to cable, this one is worth considering.
The one drawback to fuboTV is cost. The Pro plan costs $74.99 for over 170 channels and 1,000 hours of DVR space. The next option is the Elite plan for $84.99 per month which adds roughly 80 additional channels.
Both plans also include a RSN fee of up to $13.99 a month
Regardless of the package you choose, you'll receive ten simultaneous screens to view content. FuboTV carries all local networks.
Similar to Sling TV, fuboTV provides several add-on packages to customize your viewing experience.
Read our review of the fubo channels to learn more.
*Related: Do you want to cut the cord, but not sure which streaming service is right for you? Take our free quiz to receive a personalized recommendation.
PRICE: $74.99 – $84.99
CHANNELS: 170 – 250
FREE TRIAL: 7-days
4. Hulu
Hulu is one of the best choices to replace cable. The streaming service has two signup options – legacy Hulu (also known as Hulu) and Hulu with Live TV.
Both packages give you access to all of Hulu's original content, like The Handmaid's Tale.
Hulu only provides access to on-demand content plus the original shows. Most shows are available 24 hours after they air on live TV. This service costs $7.99 per month, making it one of the top alternatives to Netflix.
The platform is also the home of ABC and FOX shows. You can watch them on the service the day after they air live. This is similar to Peacock, which has NBC content.
Read our Peacock vs. Hulu review to learn how the two services compare.
Hulu with Live TV is a streaming platform that offers 75+ channels for $69.99 per month. These include ESPN, local networks, premium channel add-ons, and a full suite of other channels.
The platform also includes an unlimited DVR.
Read our Hulu channels list guide to learn more.
PRICE: $7.99 – $76.99
CHANNELS: 85+
FREE TRIAL: N/A
5. Vidgo
Vidgo is one of the newer cable alternatives. The platform gives friends and family a shared experience through social sharing features and chat rooms you can join while watching a show or game.
Despite its youth, Vidgo offers a respectable plan. It costs $69.99 per month for 110+ channels or $84.99 per month for 150. channels. Unfortunately, the service no longer offers a free trial.
The package offers ESPN and Fox Sports in addition to a full suite of lifestyle and entertainment networks. Vidgo has two key drawbacks though – it's light on news networks and does not currently offer a cloud DVR.
Read our Vidgo review to learn more about the service.
PRICE: $69.99 – $84.99
CHANNELS: 110+ – 150+
FREE TRIAL: N/A
6. DIRECTV STREAM
DIRECTV STREAM, is the rebranded name of AT&T TV. The streaming service has gone through several changes in recent years, most of which are not good.
The base package, "ENTERTAINMENT," is $79.99 per month for 75+ channels. There are three other packages, costing up to $164.99 per month.
At that price, the only way it differs from cable is that there is no contract.
Still, DIRECTV STREAM is one of the legitimate alternatives to cable TV since you can select the package you want, receive most sports and entertainment channels, and have an unlimited cloud DVR.
Read our DIRECTV STREAM review to learn more.
PRICE: $80 – $165
CHANNELS: 75 – 140+
FREE TRIAL: 5-days
7. YouTube TV
YouTube TV is one of the alternatives that offers as close to a cable experience as possible. When YouTube TV launched several years ago, it was only available in a few markets.
It has grown to be one of the top cable replacements, offering 100+ channels. If you want sports, lifestyle, entertainment, news, and local networks, YouTube TV is tough to beat.
The service offers six user profiles and an unlimited storage DVR. It's a premium service, like fuboTV or Hulu Live so that might hold some people back from using it.
If you don't mind the cost, YouTube TV offers quality service.
Read our YouTube TV review to learn more.
PRICE: $72.99
CHANNELS: 100+
FREE TRIAL: 7-days
8. ESPN+
What holds many people back from cutting the cord is losing sports. If you want a standalone service, ESPN+ is a terrific option to get access to live sports, commentary, and ESPN+ originals for only $10.99 per month.
Although the service is not a replacement to ESPN, it provides access to exclusive content you won't find anywhere else. If you're a niche sports fan, the app is worth a look.
*Related: Not certain of what streaming platform to choose to replace cable? Read our review of the top live TV streaming services to compare them side-by-side.
The app is the exclusive provider of UFC pay-per-view fights, which you receive at a reduced price.
You can increase your savings by signing up for a year for only $109.99. You can even bundle ESPN+ with Hulu and Disney+ for $13.99 per month.
Read our ESPN+ review to learn more about the service.
PRICE: $9.99
CHANNELS: N/A
FREE TRIAL: N/A
9. Max
Max is an on-demand streaming platform with over 10,000 hours of sought-after content. A lot of cord-cutters still want access to premium content, and the HBO streaming service meets that need.
The streaming service includes content from HBO, plus shows and movies from WarnerMedia.
You also get access to HBO Originals like Game of Thrones, Succession, Curb Your Enthusiasm, and more.
The Max library also includes popular shows like Friends, South Park, and The Fresh Prince of Bel-Air.
The platform has three plans, one with commercials, which costs $9.99 a month. The ad-free plan costs $15.99 per month. They also have a 4K plan that is $19.99 a month.
HBO claims that if you choose the ad-supported plan you won't see more than four minutes of ads per one hour of content.
Read our Max review to learn more.
PRICE: $9.99 – $19.99
CHANNELS: N/A
FREE TRIAL: N/A
10. Discovery+
Discovery+ is a fantastic option if you love lifestyle related shows and movies. The platform includes content from over 2,500 shows and originals.
It boasts over 55,000 episodes in its library of content, though it doesn't offer a live feed of Discovery-backed networks. However, if you pair it with an antenna it can be one of the better ways to replace cable.
Discovery+ includes shows and original content from roughly 20 networks, including:
A&E
Animal Planet
Discovery
Food Network
HGTV
History Channel
Lifetime
Magnolia Network
TLC
Discovery+ costs $4.99 per month, or $6.99 if you want the ad-free plan. Some Verizon customers qualify to receive a free subscription.
If you want to stream Discovery Channel without cable, the standalone app is a solid choice.
Read our Discovery+ review to learn more.
PRICE: $4.99 – $6.99
CHANNELS: N/A
FREE TRIAL: 7-days
11. Disney+
Disney+ is a standalone service for Disney fans. It's not a replacement to the Disney channel, nor does it provide live content. However, it's a must-have for the Disney enthusiast in your life.
*Not sure whether to get Disney+ vs. Netflix? Read our review to find which is a better fit for you!*
The platform has tons of content, including:
Star Wars
Marvel
Pixar
All the Disney Princess movies
All the Disney animated movies
The Mandalorian
Ahsoka
National Geographic content
The Simpsons
Disney+ costs $7.99 per month for their Basic plan.
Read our Disney+ review to learn more about the service.
PRICE: $7.99
CHANNELS: N/A
FREE TRIAL: N/A
12. Paramount+
Formerly CBS All Access, Paramount+ is worth a look if you love shows on the CBS Network. Why would someone subscribe to Paramount+?
If you have Hulu, for example, it does not offer current CBS shows on-demand.
Paramount+ is a perfect solution to that problem. The streaming provider has two subscription choices, with and without commercials. The former is $5.99 per month, and the latter is $11.99 per month.
The more expensive tier also includes content from Showtime.
Signing up for a year costs $59.99 or $119.99, respectively. This is similar to how the NBCUniversal service, Peacock, operates. Read our Peacock vs. Paramount+ analysis to learn more.
The service also lets you watch CBS live without cable in over 150 local markets.
Read our Paramount+ review to learn more about the service.
PRICE: $5.99 – $11.99
CHANNELS: N/A
FREE TRIAL: 7-days
13. Amazon Prime Video
Amazon Prime Video is a service offered to Prime members. While it does not offer live content, it has a huge library of original content in addition to on-demand shows and movies.
One nice feature of Prime Video is they carry Thursday Night Football for NFL fans.
You don't need to be a Prime member to get access to Prime Video. You can purchase it as a standalone service for $8.99 per month.
It's important to note that a Prime membership costs $139 per year, so you don't save much by purchasing Prime Video on its own.
PRICE: $8.99
CHANNELS: N/A
FREE TRIAL: N/A
14. Netflix
Netflix is the granddaddy of cord cutting options. The service works on nearly any device that can connect to the internet, so there are plenty of ways to view content.
While Netflix has an unmatched library of original shows and movies as well as countless on-demand options, it does not offer live TV.
The streaming service starts at an affordable $6.99 per month and tops out at $19.99. The price depends on Ultra HD availability and the number of simultaneous screens you want.
*Related: Do you want to save money on your subscription? Read our guide on ways to get free Netflix to learn how slash your bill.
PRICE: $6.99 – $19.99
CHANNELS: N/A
FREE TRIAL: N/A
15. Pluto TV
Pluto TV is the perfect solution for folks wanting free cable TV since the platform is completely free.
That's right, this free streaming service lets you watch shows and movies for absolutely nothing. I've tried it and can verify this is a legit service.
It's suitable for those who don't need live content and have a broad interest in multiple niches.
Pluto TV is compatible with numerous devices and carries over 200 channels.
Read our Pluto TV review to learn more.
PRICE: Free
CHANNELS: 200+
FREE TRIAL: N/A
How Can I Get Cable Channels Without Cable?
It's easy to watch cable channels without cable. You cut the cord and select a streaming service.
Do the math to ensure you're maximizing your savings while still getting your favorite channels.
Does a Smart TV Need a Cable?
All modern smart TVs are Wi-Fi enabled. Assuming you have Wi-Fi at home, all you need to do is connect the TV to a power source to start watching TV.
If your TV offers a limited number of apps, a streaming device like an Amazon Fire Stick or Roku will expand your selection.
What Kind of Internet Speed Do I Need for Live Streaming Services?
It is essential to have fast internet to stream live TV. Each service has different recommendations to avoid buffering and freezing.
Read our guide on the internet speed for streaming live TV so you can verify the speed provided by your ISP is sufficient.
Bottom Line
Many people think they need to stick with cable to watch their favorite shows or movies. That is no longer the case. If you have internet service, you can use any of these alternatives to cable to watch content for a fraction of the cost.
It can be overwhelming to look at all of the options and pick one that fits your needs. Most of the streaming services on our list offer free trials.
Find a few that look like they might work and take advantage of the trials.
Once you find one you like, cancel your cable contract and start enjoying the savings!
How much money are you saving each month since cutting the cord?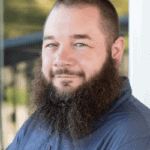 I'm John Schmoll, a former stockbroker, MBA-grad, published finance writer, and founder of Frugal Rules.
As a veteran of the financial services industry, I've worked as a mutual fund administrator, banker, and stockbroker and was Series 7 and 63-licensed, but I left all that behind in 2012 to help people learn how to manage their money.
My goal is to help you gain the knowledge you need to become financially independent with personally-tested financial tools and money-saving solutions.