Netflix has consistently been a leader in the streaming space. But, with its ever-increasing subscription prices and frequent loss of popular content, you might be looking for another option for your binge-watch sessions.
Thankfully, there are numerous platforms that carry a similar level of quality for less or even free.
Our guide shares 11 of the best alternatives to Netflix to stream content.
What are the Best Alternatives to Netflix?
Netflix is the largest player in the on-demand streaming platform space, but there are some worthy competitors to watch your favorite shows and movies.
In terms of cost and available content, the Disney bundle is a strong contender for cord-cutters. If you want something more affordable, Peacock or Paramount+ may be a better option.
There are two types of streaming alternatives to Netflix you will want to consider, including paid and free. This guide discusses both choices and shares insights gleaned from our testing of each platform.
Top Paid Competitors to Netflix
There is a lot to consider when selecting a paid streaming service. Available content, plans and pricing, and compatible devices are all something you must examine to choose the right service for your needs.
| Service | Cost | Live Content? (Y/N) | Best For | Try |
| --- | --- | --- | --- | --- |
| Disney Bundle | $12.99+/mo. | N | Variety | Try |
| HBO MAX | $9.99+/mo. | N | Original content | Try |
| Peacock | $4.99+/mo. | Y | NBC shows | Try |
| Paramount+ | $5.99+/mo. | Y | Live TV | Try |
| Discovery+ | $4.99+/mo. | N | Lifestyle shows | Try |
| Amazon Prime Video | $8.99+/mo. | N | Prime members | Try |
Here are the top paid Netflix alternatives to start streaming movies and TV series.
1. The Disney Bundle
The Disney Bundle is arguably the top competitor to Netflix. It offers a wide variety of shows from popular networks, plus the entire Disney library of content and sports from ESPN+.
The Disney Bundle actually includes three streaming services. These are:
The combined platform has over 3,000 titles, so there's a lot to watch on it.
| Plan | Price/mo. |
| --- | --- |
| Disney Bundle Duo Basic *Includes Disney+ (with ads), Hulu (with ads) | $9.99 |
| Disney Bundle Duo Basic *Includes Disney+ (no ads), Hulu (no ads) | $19.99 |
| Disney Bundle Trio Basic *Includes Disney+ (with ads), Hulu (with ads), ESPN+ (with ads) | $14.99 |
| Disney Bundle Trio Premium *Includes Disney+ (no ads), Hulu (no ads), ESPN+ (ads) | $24.99 |
| Legacy Disney Bundle *Includes Disney+ (no ads), Hulu (with ads), ESPN+ (with ads) | $14.99 |
If you were to buy each of the three services separately, it would cost $24.97 per month. With the bundle, the monthly price is just $12.99.
This compares well with a Netflix subscription, as those prices are currently $9.99, $15.49, and $19.99 per month for available plans.
You can get Netflix for free in some cases, but this option is not always reliable.
*Related: Not sure which option you should choose? Read our Hulu vs. Hulu Plus guide to see which choice fits your needs.*
Hulu has most ABC shows 24 hours after they air. It also airs many FOX shows. Plus, it includes loads of original content, such as The Handmaid's Tale and Only Murders in the Building.
Disney+ houses the full Disney library, including Pixar movies and the Star Wars universe. Read our Disney+ review to learn more.
ESPN+ is not a replacement for ESPN, but it has dozens of original shows and airs many NHL games as well as select NFL and college football games.
Read our ESPN+ review to learn more.
Who is the Disney Bundle Best For?
The Disney Bundle is best for people who want to get rid of cable TV but still have a variety of shows and movies.
The addition of ESPN+ is a nice complement for watching some sporting events. You will want to pair the bundle with an over-the-air antenna to get more sports and content on local affiliates.
2. Max
Max is a top service to consider if the decline in the quality of original content at Netflix has left you wanting more.
The HBO streaming service carries many popular original shows, including Game of Thrones, Euphoria, and Succession. It also has the complete library of Warner Media content.
You can find over 2,500 titles on the HBO MAX platform.
HBO MAX has gone through a few changes recently. They introduced a lower-cost ad-supported plan, and the platform will eventually merge with Discovery+.
| Plan | Cost | Screens |
| --- | --- | --- |
| Ads | $9.99 | 2 |
| No Ads | $15.99 | 2 |
| 4K | $19.99 | 4 |
The ads are light in relation to other streaming services. HBO MAX guarantees there are no more than four minutes of ads per hour of content.
*Related: If you're not sure which streaming service is best for you, take our free quiz to get a personalized recommendation.
Additionally, unlike many other platforms, HBO MAX airs content in 4K if you have a compatible streaming media player.
The platform also makes it easy to set parental controls, which is nice given its adult-themed focus in many shows and movies.
Read our Max app review to learn more.
Who is HBO MAX Best For?
HBO MAX is best for people who love quality, binge-worthy shows. The streaming service is known for its award-winning content.
Given its association with Discovery+, it's nearly as complete of a cable replacement as the Disney Bundle. If you pair it with an antenna, you may have all of the content you need.
3. Peacock
Peacock is the streaming service for NBCUniversal. It struggled when it launched, but it's now one of the most watched streaming services in the space.
While it had offered a free tier at launch, that is no longer available to new subscribers.
| Feature | Peacock Premium | Peacock Premium Plus |
| --- | --- | --- |
| Price/Mo. | $5.99 | $11.99 |
| Price/Yr. | $59.99 | $119.99 |
| Ads | Yes | No |
| Mobile Downloads | No | Yes |
| Original Content | Yes | Yes |
| Live Sports | Yes | Yes |
| Free Trial | No | No |
Peacock has over 80,000 hours of on-demand content. This includes original series like Bel-Air and classic comedies like The Office and Parks and Recreation.
This fares well against content you will find on Hulu. Read our Peacock vs. Hulu guide to learn how the two services compare.
It's also the best way to watch Yellowstone without cable.
One other awesome perk of Peacock is that you can watch Sunday Night Football on the service. If NBC airs any NFL playoff games, you can watch those as well.
However, you must have at least Peacock Premium to get access. It also has access to other sporting events, like exclusive WWE shows and Premier League soccer.
Unfortunately, the only plan to have no ads is the most expensive one. But, it's important to note that the ads in Premium have not been bad in our tests.
Lastly, Peacock recently added a Hallmark Hub to its platform. This gets you live and on-demand access to shows from each of the three Hallmark channels. You must subscribe to a paid tier access it.
Read our Peacock review to learn more.
Who is Peacock Best For?
Peacock is best for fans of NBC-created content who also like a variety of sports. The service might be enough on its own, but you can supplement it with another cable alternative to get what you want.
We wish it had a free trial, but its free tier lets you test the service before paying.
4. Paramount+
Paramount+ is to CBS content as Peacock is to NBC content. However, the service doesn't stop at CBS content.
You also get shows and movies from other Paramount brands, including Comedy Central and BET. Read our comparison of Peacock vs. Paramount+ to learn more about how the two stack up.
There is no free tier, but you can try the service free for seven days.
| Subscription Type | Monthly Cost | Annual Cost |
| --- | --- | --- |
| Limited Ads (Essential Plan) | $5.99 | $59.99 |
| Ad-Free (Premium Plan) | $11.99 | $119.99 |
Paramount+ is home to over 30,000 titles. They even air Paramount-backed movies on the service, which is excellent for people who don't want to go to a theater.
Like Hulu and Peacock, you can stream shows 24 hours after they air on CBS.
Another nice feature of Paramount+ is you receive access to four local CBS stations with the Premium tier. This is helpful for people that want to watch NFL games without a TV provider as well as college football games.
You also receive access to all Showtime content with the higher-tier plan.
Additionally, if you're a Star Trek fan, the service airs the entire library of related content.
Read our Paramount+ review to learn more.
Who is Paramount+ Best For?
Paramount+ is best for cord-cutters wanting an inexpensive way to stream live TV. For only $12 a month, you can stream all on-demand without commercials and your local CBS affiliate.
*Related: Looking for the perfect cable replacement? Read our Sling TV channels list to learn how the platform replaces much of cable at a fraction of the cost.*
If you want to watch football without purchasing an antenna, Paramount+ is worth trying.
5. Discovery+
Discovery+ is the perfect option for cord-cutters who love lifestyle content. The service includes shows from 14 different networks, including:
Discovery
HGTV
TLC
OWN
Lifetime
There is no free tier, but they do offer a free trial to test the service for seven days.
| Plan | Price |
| --- | --- |
| With ads | $4.99 per month |
| Ad-free | $6.99 per month |
For a reasonable price, you get access to over 55,000 episodes of popular content from over 2,500 series. The streaming service also has original content and movies.
This makes it a terrific option to watch Discovery Channel without cable if you don't want to subscribe to a live TV streaming service.
We've used the service for some time and find the extra $2 per month worth it for the ad-free version. The ads in the lower tier version are a bit much.
Discovery+ often offers an annual plan that lets targeted customers get a reduced rate.
The service is not the same as Discovery Go, which is only for cable subscribers. It's a standalone streaming service for all Discovery-related content.
There is no live TV, unfortunately. However, the service did recently add parental controls to the platform.
Read our Discovery+ review to learn more.
Who is Discovery+ Best For?
Discovery+ is ideal for streamers who love lifestyle-related content. There's loads of entertainment ranging from home decor to baking shows.
Once it merges with the HBO MAX platform, it will be one of the best sites like Netflix.
6. Amazon Prime Video
Amazon Prime Video is the video arm of the retail behemoth. The service, like Apple TV, is one of the few providers that offers both content and a streaming device to view it.
You can either purchase Prime Video as a standalone platform, or it comes free with a Prime subscription.
| Plan | Price |
| --- | --- |
| With Amazon Prime | $139 per year |
| Standalone | $8.99 per month |
Once thought of as simply a streaming service for movie and TV classics, it's becoming one of the better platforms to utilize.
This is largely due to its investment in original content. Prime Video has roughly 26,000 titles you can rent or buy, but it has increased funding for original series in recent years.
It is also getting into airing live sports, from select baseball games to Thursday Night Football games for the 2023 NFL season.
While it still lags behind Netflix for content, if the raising prices at the latter turn you off, Prime Video is a worthy competitor.
Furthermore, all on-demand content is commercial-free.
Who is Amazon Prime Video Best For?
Prime Video is best for Prime members who like original content. The service isn't currently worth purchasing on its own.
However, with Amazon investing billions into content and live sports additions, it could quickly become a solid competitor to Netflix.
Best Free Sites Like Netflix
Free ad-supported streaming services can be an excellent entertainment option. While some sites are full of spam, there are legitimate options to watch anything from indie films to live TV channels.
Such sites are owned by media conglomerates like FOX, Paramount, and Comcast.
| Service | Live TV? (Y/N) | Best For | Try |
| --- | --- | --- | --- |
| Tubi | N | Family-friendly shows | Try |
| Roku Channel | N | Variety | Try |
| Pluto | Y | Live TV | Try |
| Freevee | N | Amazon fans | Try |
| Crackle | N | Indie films | Try |
Here are the top free alternatives to Netflix to watch TV shows and movies.
7. Tubi
Tubi is one of the leading free streaming services on the market. The service is owned by FOX and boasts over 40,000 movies and TV show episodes.
You don't need an account to use the service, but creating one allows you to favorite shows and movies. This makes it easier to find what you want to watch and receive better recommendations.
It's simple to watch content on their website. Alternately, many newer smart TVs have the app pre-installed.
One newer addition to the platform is Tubi Kids, which has content geared specifically toward younger children.
The service has a good mix of classic TV shows and award-winning movies. If you like original content, Tubi is even producing that for its platform.
Luckily, the ads aren't too bad. As long as you don't mind them, Tubi is an excellent resource to watch movies and TV shows for free.
Who is Tubi Best For?
Tubi is best for families who want a good mix of content. It has thousands of movies and family-friendly content for young families.
You won't find the latest movies on the platform, but it's a worthy addition to your streaming portfolio.
Read our Tubi review to learn more.
8. The Roku Channel
Roku isn't only known for its popular streaming devices. The Roku Channel is also one of the best free streaming services available.
Unlike Tubi, you must create an account to use the service. The service boasts over 80,000 movies and TV episodes.
This includes a broad range of cult classics to original content. The platform created over 100 original series in 2022 alone.
Users can watch content on its website. It also comes pre-installed when you buy a Roku device and is similarly installed on many newer smart TVs.
Additionally, The Roku Channel includes over 100 live TV channels. These are usually news and weather stations along with some B-level networks.
Ads are comparable to what you will find on Tubi.
Who is the Roku Channel Best For?
The Roku Channel is best for someone who likes to rewatch popular series and view original series. Its expansive library is impressive for a free service.
If you want free live streaming, its inclusion of national networks is a nice addition.
9. Pluto
Pluto TV is a free, ad-supported streaming service owned by Paramount. It's also the leading option to get free live TV without a monthly subscription.
This platform has a combination of on-demand content and live TV channels. In total, it offers over 100 networks.
Some networks air classic TV shows and movies. Others are live networks, including some sports and news.
*Related: Are you looking for a solid live streaming service? Read our YouTube TV review to learn about what it has to offer.
Not all live networks are truly live, like CNN. They are curated offerings from its parent station, so they may not be current.
Like Tubi, you don't have to create an account to use the service. Viewers can watch Pluto on its website or download its app to their smart TV.
Read our Pluto TV review to learn more.
Who is Pluto Best For?
Pluto is best for people who want to get access to free cable TV. The platform will not replace what you receive from a live TV streaming service.
However, if you like to watch classic shows and get some live TV, Pluto is a good choice.
10. Freevee
Freevee (formerly IMDb TV) is a free streaming option offered by Amazon. It isn't the same thing as Prime Video, but it's a standalone service.
This platform does not air live TV. Instead, it houses older TV shows and movies. The service also has some original content to view.
Freevee pales in offerings compared to other platforms like Tubi or The Roku Channel. It has just 100s of titles versus thousands found at other services.
However, it does have a lot of helpful tools that let you receive personalized recommendations.
Those features, combined with the ability to create watchlists as well as rewind and fast-forward content, make it worth using in your streaming portfolio.
You do need to sign up for an Amazon account to get access to the platform.
Who is Freevee Best For?
Freevee is best for Amazon account holders who may not want to pay for an on-demand streaming service.
For those considering Prime Video as a standalone option, trying Freevee is a good alternative to try before purchasing a subscription.
11. Crackle
Crackle is one of the oldest free streaming services in the market, starting in 2006. Once owned by Sony, it's now owned by Chicken Soup for the Soul.
Similar to Freevee, Crackle doesn't air live TV. It has a smaller library of content as it has roughly 1,200 movies and 100 TV shows.
Crackle is investing in original content and will be adding those shows to its offerings soon. Its content is similar to what you'll find on other ad-supported services, older TV shows, and cult classic movies.
You don't need to have an account to use Crackle. However, creating an account does unlock features like multiple user profiles, parental controls, and creating watchlists.
Ads tended to be worse on Crackle during our testing compared to other free platforms.
Like all of the other free services on our list, you can watch Crackle online or download its app to your smart TV.
Who is Crackle Best For?
Crackle is best for someone who loves to watch older, classic movies. The service also broadens its offerings by carrying some indie films.
If you're a family who wants to use a free service with parental controls, Crackle is worth trying.
Bottom Line
Netflix is a fantastic streaming service. It has loads of content, but with rising prices, you may not want to wait it out until ad-supported Netflix comes along with lower prices.
Any of the options in this post are good alternatives, and you may find they suit your streaming needs better.
How much do you spend on cable each month? How many services do you use to get your television content?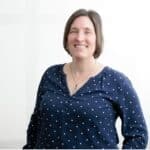 I'm Nicole Schmoll – a master's-educated professional writer, mompreneur, and co-founder of Frugal Rules.
As a freelance copywriter in Omaha, I still believe that writing is an artistic expression. Every time I strike the keys, I intend to evoke a response from my listeners. I left my full-time career as a senior copywriter for an insurance agency to start my own freelance writing business.
I love watching and writing about TV (and how to stream it!)