Netflix is typically one of the first services cord-cutters try when they get rid of cable. In fact, we even used it in our home before leaving DIRECTV.
The on-demand streaming service is the originator of binge watching, but they do regularly raise rates. Luckily, there are ways to save money on your subscription or get it for free.
This guide shares how to do both.
How Much is Netflix a Month in 2023?
Netflix has four subscription plans, starting as low as $6.99 and going up to $19.99 per month.
Here are the details of each of the plans.
| Feature | Basic with Ads | Basic | Standard | Premium |
| --- | --- | --- | --- | --- |
| Cost | $6.99/mo. | $9.99/mo. | $15.49/mo. | $19.99/mo. |
| Simultaneous Screens | 1 | 1 | 2 | 4 |
| Devices (for Downloads) | 0 | 1 | 2 | 4 |
| HD Available? | No | No | Yes | Yes |
| Ultra HD Available? | No | No | No | Yes |
You can get a DVD-only plan, though the company doesn't actively promote it. Pricing starts at $9.99 per month for unlimited disks.
Here are the details for that subscription.
| Feature | Standard | Premier |
| --- | --- | --- |
| Cost | $9.99/mo. | $14.99/mo. |
| Disks at Once | 1 | 2 |
| Blu-ray Available? | Yes | Yes |
| Late fees? | No | No |
| Free Shipping Available? | Yes | Yes |
It is possible to get free Netflix, but it does take some work to receive.
Ways to Get Netflix for Free
It is possible to get a free Netflix account. There aren't many ways to do it, but here are the two ways to access a free membership.
1. Split a Netflix Account
The best way to watch Netflix for free is to ask a friend or family member to share their login details with you.
This is a common practice for many people who want to save money on cable alternatives.
There are two things to keep in mind with this approach:
Your friend or family member may not feel comfortable doing this
The streaming giant will make account sharing more difficult in the future, likely charging an account sharing fee
However, if your friend doesn't mind sharing their login credentials, this can be a legitimate way to get free access to Netflix.
Don't be shocked if they ask for you to help with the cost, though.
2. Utilize Free Netflix Offers
If you want to know how to get Netflix for free, you may be in luck if you have cell phone service through T-Mobile.
T-Mobile has an offer called Netflix on Us where they pay for your membership for you. You must have a qualified account to receive this perk.
T-Mobile requires that you have at least two lines of service, and your plan dictates whether you get the Basic or Standard plan.
Magenta and Magenta Military receive the Basic plan. Magenta Max customers get the Standard plan.
This isn't necessarily a reason to switch to T-Mobile. However, if you're already with the wireless provider, it's an easy way to get a free Netflix subscription.
Other carriers offer similar promotions, but they don't last as long as the T-Mobile offer.
How Can I Get a Netflix Free Trial?
It is no longer possible to get a free trial to test out the streaming service. The company stopped offering these in late 2020 for all United States-based customers.
This includes both the streaming and DVD-only plans. Some websites promote free Netflix codes, but they are not reliable.
Netflix may email you with a free trial offer if you cancel, but you can't count on that.
How to Save Money on Netflix
There are ways you can save money on Netflix with minimal effort. Here are some options to reduce your bill.
1. Get it at a Discount
One of the best Netflix hacks is to use promo codes to join at a reduced rate. Coupon codes won't permanently lower your price on the streaming service, but they're a good way to save money for a month or two.
Capital One Shopping is a terrific resource to use to find active discount codes. The tool is an extension you install on your web browser or phone.
The extension identifies active coupon codes when purchasing items and applies them to your purchase.
Honey is a similar service that helps users find discount codes on services like Netflix.
Read our review comparing the two services Capital One Shopping vs. Honey analysis to learn more.
2. Purchase Discounted Gift Cards for Netflix
Discounted gift cards can be a good way to save money on many purchases, including a Netflix membership.
Sites like Raise.com allow people to sell their gift cards, and the site turns around and sells them at a discount to customers. Savings vary but can be a legitimate way to offset your total cost.
You simply go to Raise.com, purchase a Netflix gift card and apply it when opening your account.
3. Cancel
Like streaming services with live TV, Netflix has no contract. You can cancel whenever you want.
Although the service has lots of original content and movies, you may not always find that you watch the service enough to justify the cost.
If that's the case for you, canceling is the best way to save money. It's something we regularly do in our home.
We plan our subscriptions around shows we want to watch. This lets us sign up for a month or two, binge-watch what we want, then cancel.
Doing this lets us save money and stay within our streaming budget without missing out on shows.
4. Use a Cheaper Alternative to Netflix
Netflix is a giant in the streaming space, but it's far from the only service available. There are dozens of alternatives that operate similarly or offer more content that you like.
If you discover that you don't watch the service, you may find a suitable alternative elsewhere for less.
This flexibility is one of the best parts of cutting the cord on cable and allows you to save money every month. Paid services typically have more content, but free platforms can be an easy way to cut costs.
Read our guide on the top free streaming services to identify a platform that will work for you.
If you don't know which service to pick, our free cord-cutting quiz is a fantastic resource to determine the best service for you.
Top Netflix Alternatives
Netflix is one of the leading players in the streaming space, but it's not the only option. There are numerous choices available that offer quality content for less.
Here are the best cheap alternatives to Netflix to watch popular TV shows and movies.
1. Hulu
Hulu is one of the top alternatives to Netflix. It offers access to dozens of original shows and movies for just $7.99 a month.
Hulu is a good choice if you like network shows but don't want a live TV streaming service. It lets you watch shows from networks 24 hours after they air.
The service often has free offers, such as for Sprint unlimited customers. Unfortunately, they don't offer a free trial to test out the service.
Read our comparison of Hulu vs. Hulu Live to learn more.
2. Discovery+
Discovery+ is a must-have streaming service for entertainment and lifestyle shows. The on-demand service has content from 20 different networks, including:
Discovery
HGTV
Lifetime
Magnolia Network
History
The Discovery streaming service boasts 55,000 episodes from over 2,500 series. You can test the service with their seven-day free trial.
After that, it costs $4.99 a month or $6.99 a month if you opt for the ad-free subscription.
Read our Discovery+ review to learn more.
3. Paramount+
Paramount+ is a service that has both on-demand and original content. It's rebranded from CBS All Access, so it also lets you stream CBS live if you choose their higher-priced plan.
Paramount+ has two plan options, including:
A limited commercial plan for $5.99 a month or $59.99 a year
A commercial-free plan for $11.99 a month or $119.99 a year
They're also currently running a promotion where you can bundle it with Showtime for $9.99 a month.
You can try the service free for seven days before committing.
Read our Paramount+ review to learn more.
4. Disney+
Disney+ is a prominent on-demand service for both children and adults. The service includes the entire Disney library, plus other popular content like the entire Star Wars library.
Disney+ costs $7.99 a month. You can also bundle it with Hulu and ESPN+ for $12.99. If you don't need live TV, this is a great cable replacement.
Sometimes Disney+ even offers a free membership to Verizon Unlimited or Verizon Fios customers. They do not offer a free trial, unfortunately.
Read our Disney+ review to learn more.
5. Max
Max is another popular alternative to Netflix that offers tons of original content and a variety of movies.
The service not only has shows and movies from HBO but other content producers as well, including:
DC Comics
Looney Tunes
Sesame Workshop
Turner Classic Movies
Max has three plan choices, including one with ads, one without and one without that includes 4K. They cost $9.99, $15.99, and $19.99 per month, respectively.
Current free plan options include a free option for Cricket Wireless Unlimited subscribers.
Read our Max streaming service review to learn more.
6. Pluto TV
Pluto TV is one of the top alternatives to cable for people who simply want free TV. ViacomCBS owns the service, and it has over 200 free cable channels you can watch live.
There is no charge to use the service, but it is ad-supported. You can find lots of entertainment and lifestyle content on it as well as classic movies.
It also has curated news from networks like CNN.
You won't find the most recent or popular shows, but it is a terrific resource to use to keep TV costs down.
Read our Pluto TV review to learn more.
Bottom Line
Netflix is a top on-demand streaming service. They are popular enough to not need to provide much in terms of free or discounted offers.
However, with a little effort, you can save money on the service. If they don't work for you, there are many alternatives to watch original content and movies for less.
How much do you spend on streaming services each month?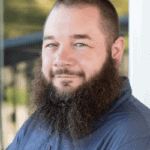 I'm John Schmoll, a former stockbroker, MBA-grad, published finance writer, and founder of Frugal Rules.
As a veteran of the financial services industry, I've worked as a mutual fund administrator, banker, and stockbroker and was Series 7 and 63-licensed, but I left all that behind in 2012 to help people learn how to manage their money.
My goal is to help you gain the knowledge you need to become financially independent with personally-tested financial tools and money-saving solutions.