Frugal Rules was founded in 2012 with the goal of teaching people how to make smart money decisions to help them create a life of financial freedom. We put you, our reader, first and are committed to producing accurate, straightforward and honest information that helps you save more, make more and live financially free.
Today, the site has grown into an online community where a symphony of expert writers lend their voices to the topics of Attacking Debt, Investing, Frugality, Financial Products and Tools, Financial Literacy, and much more.
We spend countless hours researching, analyzing and testing products and services to help you find the best options for the best price. We purchase and/or subscribe to the products and services we review. We are not influenced by advertisers or companies, nor are we paid by them when we conduct our reviews. Our opinions and research are our own. Sometimes, when you purchase a product or subscription through some of our links, we are rewarded with the income we need to keep the site going.
Here is the team that makes it all happen!
John Schmoll – Founder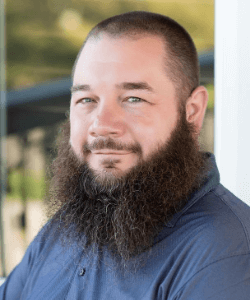 John Schmoll graduated from Kansas State University with a B.A. in History and later obtained his MBA in Finance from Bellevue University. Both his education and personal experience profoundly impacted John's view of finance and money matters.
After struggling through a series of poor decisions, John changed his money mindset and successfully paid off over $50,000 in debt.
A desire to help others gain financial independence and learn to manage their money wisely led John to pursue work as a banker, mutual fund accountant and later, stockbroker with his Series 7 and 63 licenses.
Ultimately, those experiences fell short of providing genuine opportunities to help others, so in 2012, John started Frugal Rules, as a community focused on helping people take control of their financial futures through attacking debt, investing, living frugally, financial products and tools, and much more.
As a finance writer, John's work has been featured on numerous sites beyond Frugal Rules, including Fortune, Forbes, CNBC, Yahoo Finance, U.S. News & World Report MSN Money and more.
Together with his wife, Nicole, he helps run an advertising agency focused on providing copywriting that delivers results to businesses and publications in every sector.
John's learned that money is a powerful tool that, when managed appropriately, can help you accomplish your goals and provide for the people you care about. John his journey by exploring the site today.
Connect with John on LinkedIn.
Nicole Schmoll, Co-Founder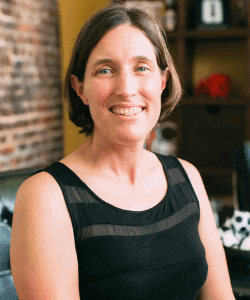 For as long as she can remember, Nicole has enjoyed two things – discovering people's stories and writing. A seasoned copywriter and content strategist, Nicole brings nearly 20 years of experience crafting articles, blog posts, social copy and much more for businesses and publications in every industry.
Nicole holds both a B.A. and M.A. in Communication and regularly writes for advertising agencies, insurance and financial firms, tech companies and a variety of industry publications as a freelance writer for the company she founded, Ink Harmony.
When she's not writing, reading or chasing down one of her three children, she enjoys running, reading, watching football, debating politics with John, craft beer, and growing sunflowers.
Connect with Nicole on LinkedIn.
Kayla Sloan, Operations Manager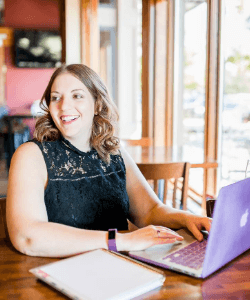 Kayla Sloan is a coach for virtual assistants and a business systems consultant, working with successful six and seven-figure entrepreneurs since 2014.
Kayla is the founder of Six-Figure Systems, the consulting program that helps business owners scale with systems and build a virtual team. She's also the founder of $10K VA®, her flagship program where she teaches virtual assistants how to earn up to $10,000 per month working online!
Kayla has been featured in the Huffington Post, Time Magazine, Entrepreneur Magazine, Glamour, CNBC, and more. She's been interviewed on a variety of podcasts including Liz on Biz, InnovaBuzz, 12 Minute Convos, The Money Peach Podcast, Jumble Think, and more.
Kayla lives with her husband, Tim, her children Leroy and Macy, and their two weiner dogs in Lincoln, Nebraska. When she's not working with clients, she's spending time with her family in the sunshine.
Kayla is a 2012 graduate of Kansas State University and holds a Bachelor's degree in Animal Science and Agricultural Communications.
Connect with Kayla on LinkedIn.
Josh Patoka, Featured Writer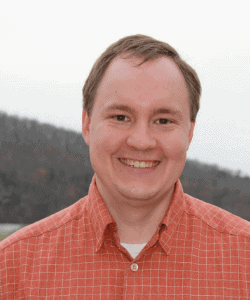 Josh graduated from the Virginia Military Institute in 2008 with a Bachelor of Arts in International Studies and Political Science. With diploma in hand, Josh finished college with $50,000 student loan balance in the onset of the Great Recession.
He quickly learned the importance of saving money and paying off debt to achieve his long-term financial goals. Josh has successfully paid off $130,000 in consumer debt. Their only current debt is a rental duplex they purchased in 2019.
After seven years as an operations supervisor for a Fortune 500 company (i.e., working many nights and weekends), Josh became debt-free, started a family, and changed careers.
His love for writing began as a side hustle and turned into a full-time income stream. You can also find Josh writing at sites including Wallet Hacks, Well Kept Wallet, Debt Roundup, and Johnny Jet.
Today, Josh spends uses his experience to help others save money, make money and reach their financial goals. He spends his free time chasing his three young children, blogging at Money Buffalo about living on a small income, and reading non-fiction.
Connect with Josh on LinkedIn.
SaVanna Shoemaker, MS, RDN, LC, Featured Writer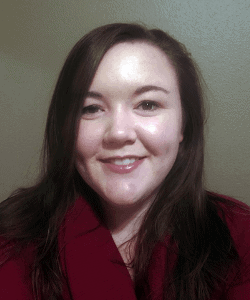 SaVanna Shoemaker is a registered dietitian, freelance health writer, and recipe developer. She's a regular contributor for Healthline and Greatist, and her work has also appeared on Livestrong.com, iHerb, and Toggl.
She graduated with a Bachelor of Science degree in nutrition and dietetics from Louisiana Tech University in 2012, and earned her Master of Science in human nutrition from The University of Southern Mississippi in 2014. She worked in a variety of roles in dietetics before becoming a full time writer—including research, public health, dialysis, and hospital settings.
Her own lifelong struggles with weight inspired her to become a dietitian, and she's passionate about low carb cooking. At her website SaVannaShoemaker.com, she blogs about low carb, family friendly meals that are tasty and won't bust your budget. And although she's no finance pro, her family is working towards financial independence.
SaVanna lives in Little Rock, Arkansas, with her husband, two kids, and three dogs. In her free time she's cooking, reading (usually about food), or planning their next travel-hacked family vacation.
Connect with SaVanna on LinkedIn.
Sarah Sharkey, Featured Writer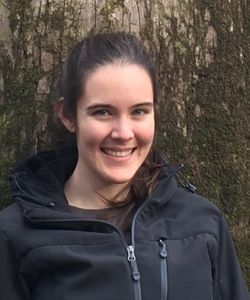 Sarah started freelance writing in college while pursuing a B.S. in Biology from the University of Florida and an M.S. in Management from the Hough School of Business. After graduation, Sarah continued to write as a side hustle. With a knack for sorting through the fine print, she settled into writing about personal finance.
As she learned more about personal finance, she developed a passion for writing content that can help readers understand money topics. She has written for numerous finance publications, including Bankrate, Business Insider, Rocket Mortgage, The College Investor, Money Under 30, and more.
She lives in Florida with her husband and dog. When she's not writing, she enjoys exploring a new stretch of coastline, traveling to other counties, and hiking in national parks. You can connect with Sarah on her blog, Adventurous Adulting, which aims to help young adults get a handle on their finances.
Connect with Sarah on LinkedIn.
Kasie Wilcox, Video Editor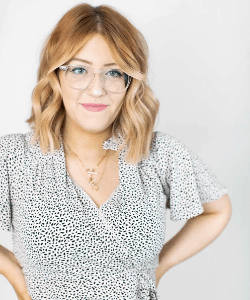 Kasie is a full-time Social Media Specialist for The University of Nebraska at Omaha and a part-time freelance photographer for her business Kasie Marie Photography which also includes social media expertise, video editing and creating social media graphics.
Originally from Germany, Kasie made her way to Omaha 11 years ago finishing high school and graduating from the very same University she currently works for with a Bachelor in Journalism and Media Communications.
Aside from being a photographer and social media guru, Kasie's other passions lie in traveling, cooking vegan food and spending time with her boyfriend, rescue pup and family. Check out her professional website at kasiemarie.com.
Connect with Kasie on LinkedIn.
Ashley Jacobs, Content Editor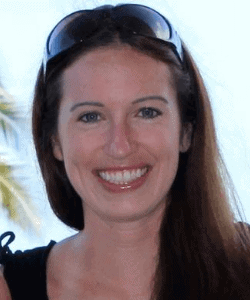 Ashley graduated from UC Santa Barbara in 2010 with a degree in Communication as well as a minor in Education and Applied Psychology. After graduation, she jumped into a career in personal finance.
Over the past ten years, Ashley's work has appeared on Business Insider, US News & World Report, Yahoo News, MONEY, and more. She's presented at FinCon, hosted The Plutus Awards, and is known for creating tweetchats to improve financial literacy.
In addition to her work in personal finance, Ashley is an entrepreneur. She is the CEO and founder of Sitting for a Cause, a pet sitting website that donates 50% of their website profits to animal rescues and shelters. She also runs Whole Sum, LLC, where she works with small businesses to improve their marketing and editorial strategies.
In her free time, Ashley enjoys spending time with her two dogs, volunteering for animal welfare organizations, and kayaking.
Connect with Ashley on LinkedIn.
Tim Lamb, Graphic Designer
Tim is a graphic designer and project manager who graduated from Doane University in 2016. After working in retail, inventory management, and business aviation, he wanted to do something more creative. While completing his Bachelor's degree, Tim started working as a graphic designer with a local printer, then graduated and moved to a leadership role with a promotional product supplier as their art director.
Today, Tim is working together with his wife Kayla to manage Kayla Sloan, LLC as well as creating graphics and videos for blogs, digital courses, and social media. Areas of expertise include photo editing and creation, layouts for print and digital media, and video editing.
Tim has a passion for being creative and living life with Kayla and their kids to the fullest. They both enjoy spending time with their family and cooking new recipes together. You can see Tim's portfolio here.
Contributing Writers
Tom Blake, Contributing Writer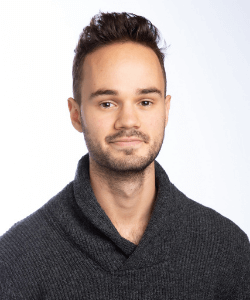 Tom graduated from the University of Guelph in 2018 with a Bachelor's Degree in Psychology and Marketing. After working as a digital marketing specialist out of school, he decided to chase his passion for finance, quitting his job to begin full-time freelance writing and blogging.
Over the last few years, his writing and personal finance tips have been shared on The Penny Hoarder, Bankrate, Money Crashers, Yahoo Finance, and numerous other media outlets. He is also the founder of This Online World, a personal finance blog that teaches young adults how to make and save more money. More recently, Tom has also expanded to YouTube, and now helps educate other young adults on proper financial management.
Choncé Maddox, Contributing Writer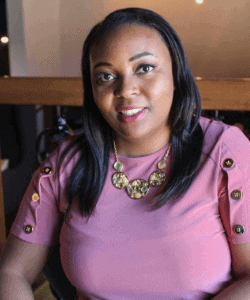 Choncé is a Certified Financial Education Instructor (CFEI), personal finance freelance writer, and blogger who focuses on helping others manage their money better in order to live a life with more possibilities and fewer limitations.
She graduated from Northern Illinois University with a degree in journalism and communications. She started learning more about personal finance while trying to pay off her student loans. Choncé has personally paid off more than $50,000 of debt in just a few years.
She lives with her husband, son, and their pets in the Midwest. When she's not writing, she is spending time trying out new recipes in the kitchen, being active outside, and looking for new Netflix shows to get into.
Connect with Choncé on LinkedIn.
Kim Suazo, Contributing Writer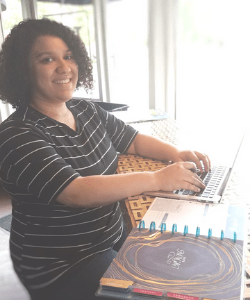 Kim Suazo has been a freelance writer and business owner for over four years. She started her journey by writing for her first personal finance blog, Life & My Finances (where she still writes today!).
When she's not writing for Frugal Rules, you can find her on other publications like Chime, Discovery, and Due. She also owns her own websites The Entrepremomer and Part-Time Profit, where she teaches overworked moms how to streamline their new businesses so they can scale without a team.
She launched The Entrepremomer in 2016, helping moms learn to automate their businesses, create products for passive income, and use tools to grow their business without a team. She even believes that you can work part-time and grow a business, like she did, so she launched Part-Time Profit in 2020, a membership that offers accountability, resources, and support for moms who are tired of doing it all but want to be successful.
When she's not working, you'll find her spending time with her family, traveling, and binge-watching her favorite Netflix shows (because she's so frugal that she doesn't have cable!).