Frugal Rules' resident Canadian writer, Tom Blake, is passionate about teaching young adults how to better manage their money.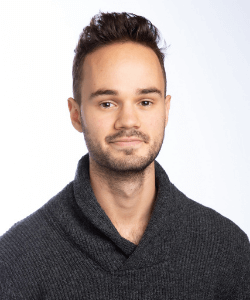 Through both the written word and video on his YouTube channel, Tom teaches how to save and make more money.
In addition to Frugal Rules, Tom has written for Bankrate, The Motley Fool, XLMedia, Money Crashers, The Penny Hoarder, Yahoo Finance, and more.
Digital marketer turned finance apologist
After graduating from the University of Guelph with a BA in Psychology and Marketing, Tom's career in digital marketing took off.
He was named Canada's Next Top Ad Exec in a national student marketing competition and parlayed that success into a career in advertising.
He helped brands make money as a campaign manager at Adknown, then as a digital marketing specialist for Praxis Pioneering.
However, a shift occurred and Tom moved his focus from helping brands succeed to helping people succeed financially.
Helping others manage money better
In 2018, Tom launched a personal finance blog called This Online World.
What began as a passion project grew into a robust site covering side hustles, money apps, and other ways young people can save and make money.
Tom's freelance writing career helps him live abroad as a digital nomad, something he is truly passionate about.
Read some of Tom's popular articles: