Josh developed a passion for writing after picking it up as a side hustle. What began as a side gig turned into a full-time income stream he uses to support his growing family.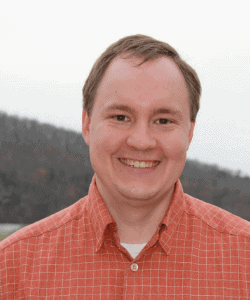 In addition to being a featured writer for Frugal Rules, Josh's work has appeared in Forbes Advisor, Fox Business, Credible as well as on sites including Wallet Hacks, Well Kept Wallet, Debt Roundup, and Johnny Jet.
From a Military Institute to Money Buffalo
It was 2008 and Josh had just graduated with a BA and $50,000 in student loan debt.
With a degree in International Studies and Political Science from the Virginia Military Institute in his back pocket, Josh went about trying to start his career.
Then the Great Recession hit.
He found himself working hard at Norfolk Southern, a Fortune 500 company, as an operations supervisor to pay down his student loan and consumer debt.
Fast forward seven years and Josh had paid off $130,000 of debt, bought a rental duplex, and started a family.
But something was missing.
Tired of working nights and weekends overseeing a 200+ mile territory, Josh left the grind behind and started Money Buffalo (now Wealth of Geeks), a site dedicated to helping people get out of debt, and make smart financial decisions.
Teaching others lessons he learned
Today Josh shares his experience learning to save money, live on a budget, kill debt, and achieve financial goals with others as a freelance writer.
When he's not pounding the keyboard, you can find him chasing his young children around the house, and when he can find the time, reading non-fiction books.
In everything he does, Josh seeks a lifestyle that enables him to put family first.
He lives by the saying that when the going gets tough, family is there to support you.
Read some of Josh's popular posts: