A passion for personal finance and a genuine joy for helping people learn to manage their money better drives Sarah Sharkey to write about credit, investing, debt, student loans, saving, retirement, insurance, home loans, and more for financial sites and startups.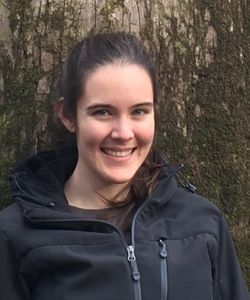 For the joy of writing
Sarah began writing as a freelancer while attending college at the University of Florida, where she earned both a BS in Biology and an MS in Management.
An interest blossomed into a passion that has resulted in her work being featured on numerous sites beyond Frugal Rules including, Bankrate, Business Insider, Quicken Loans, Money Under 30, Well Kept Wallet, and more.
Personal Finance
Finance became personal when Sarah settled into personal finance as her writing niche. She especially enjoys helping others understand financial topics.
And she's put that knowledge into practice, buying her first home at age 25 and funding her interest in travel.
Writer turned world adventurer
A travel enthusiast, Sarah loves visiting other countries and exploring hiking trails throughout America's National Parks.
When she's not hiking, she finds time to write on her blog, Adventurous Adulting, where she discusses finances for young adults.
There, Sarah explains how her desire to see new places has always and continues to motivate her to save money and make more money.
The more she earns, the more she can travel. The more she saves, the more places she can explore.
Sarah wants young people to never feel guilty about spending their hard-earned money and writes about money matters so others can manage their finances in such a way that they are able to achieve their personal passions.
When she's not crafting personal finance content, you can find Sarah exploring Florida's beautiful coastline with her husband and dog.
Read some of Sarah's popular posts: