Even if you have a full-time job, there are times when you need extra cash. A side gig is a fantastic way to earn income in your free time.
Thankfully, there are many ways to make spare cash if you need to make ends meet. These range from monetizing your hobbies to side jobs.
This guide shares the top side hustles that pay weekly to help you achieve your financial goals.
What Are the Best Side Hustles That Pay Weekly?
It is easy to earn additional income, but you must find the right opportunity that balances your skills and availability. You must also remember that you are an independent contractor in many roles, not an employee.
Here are the top weekly paying jobs to help you earn extra money.
1. Delivering Meals
Driving jobs are one of our top-rated ways to earn cash every single week. Most food delivery apps let you work on your own schedule, and all you need is a car. In some cases, you can deliver via bike.
DoorDash is our top choice. You only need to be 18 to start, and they offer a flexible schedule. After you apply, you can typically claim shifts within a week.
With apps like DoorDash, Uber Eats, and Grubhub, you can deliver restaurant meals to customers. You receive payment via direct deposit on a weekly basis, and payment includes tips.
Those who qualify can withdraw earnings immediately.
Check out our DoorDash driver review to learn more.
2. Personal Grocery Shopping
What if you don't want your car to smell like restaurant meals? You can make money as a personal grocery shopper instead. Instacart Shopper is our top choice to make money shopping for groceries for customers.
The app works similarly to other on-demand delivery apps. You apply to the platform. Once approved, you can start claiming shops within a week.
This is a perfect side hustle for people who only have time to work during non-business hours, making it a fantastic option to make money on the weekends.
You receive weekly pay with Instacart. Alternatively, you can withdraw earnings instantly for a minor fee.
Don't miss our Instacart Shopper review if you want to learn more.
3. Dog Walking or Pet Sitting
Not all apps that pay you weekly are delivery jobs. If you like spending time with dogs, Rover can be a fun way to make money in your spare time.
This app-based job lets people earn money by offering services like:
Overnight boarding for dogs and cats
Daycare
Dog Walking
Housesitting and drop-ins at the pet's house
You need to be at least 18 years old to work for Rover.
The app says walkers can earn $1,000 monthly working for the service. Like other side hustle apps, you can set your rates and schedule. You can also select the type, size, and age of dogs you want to watch.
Two days after you complete a job, your payment will be deposited into your bank account.
Read our Rover review to learn more.
4. Carpooling School Kids
Are you a stay-at-home parent looking for a lucrative side hustle? HopSkipDrive could be one of the top driving apps to make money.
As a CareDriver, you use the carpooling app to drive school children to their various activities. If you're doing the same for your kids, why not supplement your income in the process?
HopSkipDrive has some fairly rigorous requirements, including background and driving checks. You must also be at least 23 years old and have at least five years of caregiving experience.
Furthermore, your car must be no more than ten years old.
The company claims drivers can earn up to $50 per ride. Pay is sent instantly via the Cash App.
5. Babysitting
Babysitting is one of the classic ways to make money in your spare time. If you don't mind spending time with children, it's among the best side hustle ideas.
Pay varies based on the number of children you watch as well as where you live, but earning $15+ per hour is possible. CPR-certified sitters can earn higher rates.
Word of mouth is an excellent way to find clients. Another great strategy to find work is to advertise your services on social media or Care.com.
When you need to make cash quickly, babysitting is a legitimate way to earn extra income.
6. Freelance Writing
Are you creative? Freelance writing is one of the top side hustles that pay well. If you can write high-quality content, it's possible to earn $100, $200, or more per article.
Writing articles isn't the only way to make money in this role. You can write anything from website copy to social media content.
Word of mouth is a great way to find clients. You can also use platforms like FlexJobs to locate writing jobs. Also, consider Sharing your desire to land gigs on your social media profiles to inform people of your availability.
7. Renting Out Your Car
Yes, you can make extra money renting out your car. It's a fantastic way to earn passive income without starting a side business.
Many people need to rent cars, so you can capitalize on this while helping travelers.
HyreCar is a top-rated service to rent your car. You list your vehicle for free, and the site says you can earn up to $720 monthly, depending on what kind of automobile you have.
This service provides insurance coverage while your car is being rented and manages the entire rental process. The only thing you need to do is make sure your vehicle is ready to go.
Pay is disbursed two to three days after the car is picked up.
8. Doing Tasks in Your City
Do you like to work with your hands? If so, you can make money quickly doing odd jobs around town.
TaskRabbit is an excellent resource for finding local jobs. You can make money in various ways, including:
Assembling furniture
Doing yard work
Home improvements
Moving service
Painting
TaskRabbit helps you find gigs near you in various categories. It handles payment, and your earnings are disbursed once you complete a gig.
9. Blogging
Blogging is one of the top ways to make money on the side if you want to work for yourself. From display to affiliate advertising, there are many ways to earn an income with a blog.
Plus, you can blog about anything you want, from personal finance to crafts.
Bluehost is a wonderful resource to launch your site. They install your site, offer 24/7 support, and provide you with a free domain name for just $2.95 a month.
While anyone can start a blog, seeing revenue with this opportunity can take time. However, the sky's the limit when it comes to earning potential.
Read our guide on how to start a blog to identify the steps you need to follow to launch a successful website.
10. Deliver Packages
Do you want to be a delivery driver but don't want to deal with food or groceries? If so, Amazon Flex is an excellent side hustle option that pays weekly.
Working for Amazon is competitive, and not every city has opportunities available.
Tips are less frequent compared to other delivery jobs. However, the company pays a guaranteed rate, so there is less fluctuation in earnings.
You must be at least 21 and have a reliable car to work for the company. Like other delivery app jobs, passing a background check is required to start working.
Don't miss our Amazon Flex driver review to learn more.
11. Being a Rideshare Driver
Being a rideshare driver is another way to make money with your car. Apps like Lyft and Uber let you drive people in your town for base pay plus tips.
To drive for Lyft, you must meet the following requirements to start accepting rides:
Have a valid driver's license
Be at least 21 years old
Pass a background check
Own a four-door car that meets local city requirements
Possess a clean driving record
Have valid auto insurance
Uber has similar requirements.
Pay is sent weekly via direct deposit, but you can use Express Pay to withdraw earnings in real time for a minor fee. Uber is similar when it comes to payouts.
12. Proofreading
Proofreading is a great side hustle if you have an eye for grammar and want to make extra money from home.
Companies need quality content for email campaigns, articles, speeches, and more. This content must be reviewed before it is shared publicly, which is where you come in as a proofreader.
You can earn $20 per hour, at a minimum, as a proofreader. Tell friends and former coworkers you're looking for work or use a site like FlexJobs or Upwork to locate jobs.
If you need help getting started, Proofread Anywhere is a helpful course our friend Caitlin Pyle teaches. She shares free tips to begin your business, locate clients, and earn more money.
13. Online Surveys
You won't get rich by taking surveys, but a site like Survey Junkie is an excellent way to make money online.
With this site, you can complete several studies each day, with most taking 20 minutes or less. This lets you easily squeeze in surveys during the day when your schedule allows.
Another easy way to earn more is by downloading the SJ Pulse app. This lets you anonymously share your browsing activity and the ads you see in exchange for rewards.
Survey Junkie is easy to use, and you only need a $5 balance to redeem earnings for PayPal Cash or gift cards. You can earn several hundred dollars each month if you're active enough.
14. Watching Videos
Do you spend time watching TV in the evenings? Why not turn that time into extra income by having sponsored videos play on your phone?
Swagbucks is the top-rated choice to watch videos online. The rewards site has a variety of categories of videos you can watch.
Popular categories include:
News and Politics
Health
Technology
Parenting
You can even use Swagbucks to earn in other ways, such as using their search engine, taking paid surveys, playing games, and using their browser extension for shopping.
Swagbucks gives new users a sign-up bonus of $10 when opening an account. The minimum redemption amount varies based on whether you choose gift cards or cash.
Read our Swagbucks review to learn more.
15. Playing Games Online
If you like playing games online, InboxDollars is a fun way to make extra money from your phone in between other side hustles.
The site works like Swagbucks since it allows you to earn money doing various tasks. However, it is an excellent option for people who like to play games online.
You can get a $5 bonus when you open an account, and it's possible to cash out after you reach $30. However, the first redemption can be done once you reach a $15 balance.
Read our InboxDollars review to learn more.
16. Social Media Management
Are you good with social media and understand what attracts users? If so, managing social media for firms can be a fun side hustle.
In this role, you manage content creation, advertising, and user engagement for companies' social media profiles.
This helps them market and promote various services or products and interact with customers. Many small business owners lack the time or knowledge to do this independently, so it can be a lucrative role to fill.
17. Bookkeeping
Bookkeepers manage a company's financial statements, invoicing, and payroll. They also monitor what a company earns and spends.
If you're good with numbers and like to work from home, bookkeeping can be a great way to earn extra income. Most companies require a bachelor's degree or college program in accounting to land a job.
However, as a freelancer, you can find gigs for smaller firms if you don't have a degree. Plus, you can request to be paid every week.
Sites like FlexJobs are a good option for locating gigs.
18. Graphic Design
Graphic design is a terrific money-making idea if you want to start an online business. Earnings will vary, but designing graphics is something you can do in your free time.
Companies need help creating logos, marketing materials, and more.
Sites like 99designs are a good option to make money selling your designs. The site lets you build a free portfolio that potential customers can browse.
Furthermore, you can sell items with your images and not manage inventory. For instance, you upload the designs, and the marketplace prints and ships the item.
These sites do take a cut of your earnings, but you can withdraw your profits once the client pays for the item.
19. Do Small Gigs Online
Are you a fast worker who enjoys doing a variety of tasks? If so, completing short gigs through Fiverr is a fantastic way to make extra cash.
Possible gigs include:
Data entry
Graphic design
Social media manager
Transcribing
Website design
Writing
Virtual assistance
Voiceovers
First, you create gig packages offering basic, medium, and advanced skills. When a client hires you, you receive payment by direct deposit once the job is done.
Most gigs pay $5. You can earn more by offering advanced add-ons. Most tasks are one-time jobs, but you can put forth your best effort to receive positive feedback so that you can attract more clients.
20. Online Tutoring
Are you proficient in math, English, or another subject? Online tutoring is a fantastic side hustle that pays weekly.
Thankfully, tutoring doesn't have to happen in person. You can use sites like Cambly or Chegg to teach various subjects.
Tutoring is often the best side hustle for teachers who need extra cash and don't mind the additional time teaching. It's also good for stay-at-home parents proficient in a subject.
Care.com is an excellent resource to find clients if you want to keep your gigs local.
21. Transcription
If you pay close attention to detail and are looking for easy side hustles, working as a transcriber is an excellent way to make extra money.
Transcription work is fairly straightforward. You must listen to audio recordings and transcribe what is said. This is a terrific way to make money from home or on the weekends.
A computer, high-speed internet, and headphones are all you need for this role. Rev is a top website for finding transcription jobs.
Pay is released weekly, and sites like Rev are a great alternative to an app-based job that may require you to leave home to work.
22. Data Entry
Are you a fast typist with an eye for detail? If so, data entry is a great choice to get weekly pay.
Most companies expect you to be able to type at least 50 words per minute to be considered.
You can make money in data entry in various roles, including:
Entering medical data
Merging information from multiple documents into one
Processing invoices
Simple accounting
DionData Solutions is a good resource for finding jobs. It's also possible to use job boards like Indeed if you need to identify a possible part-time job opportunity.
We reviewed the top data entry jobs from home to help you learn more.
23. Airbnb Host
Do you have a spare room or a second house you don't use? If you use either as a storage option, you can turn that space into cash as an Airbnb host.
Airbnb lets you rent out:
Apartments
Campsites
Entire homes
Guesthouses
RVs
Sailboats
Spare rooms
Depending on the market and your space, renting your home or a spare room a few times each month could result in good money.
Pay is released to you 24 hours after the guest checks into your place.
Bottom Line
There are countless ways to make money on the side. These side hustles that offer weekly pay are just the tip of the iceberg.
Determine which money-making ideas interest you and get to work. Before you know it, you'll have the funds to make ends meet or achieve other financial goals.
What's your favorite way to earn extra money?
*Earning more on certain types of orders (ex. alcohol): Earn more per order as compared to restaurant orders. Actual earnings may differ and depend on factors like number of deliveries you accept and complete, time of day, location, and any costs. Hourly pay is calculated using average Dasher payouts while on a delivery (from the time you accept an order until the time you drop it off) over a 90 day period and includes compensation from tips, peak pay, and other incentives.
*Get paid instantly (DasherDirect): Subject to approval
*Cash out daily (Fast Pay): Fees apply
*Start Dashing today: Subject to background check and availability
*Dash anytime: Subject to availability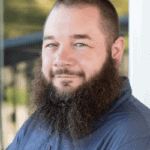 I'm John Schmoll, a former stockbroker, MBA-grad, published finance writer, and founder of Frugal Rules.
As a veteran of the financial services industry, I've worked as a mutual fund administrator, banker, and stockbroker and was Series 7 and 63-licensed, but I left all that behind in 2012 to help people learn how to manage their money.
My goal is to help you gain the knowledge you need to become financially independent with personally-tested financial tools and money-saving solutions.