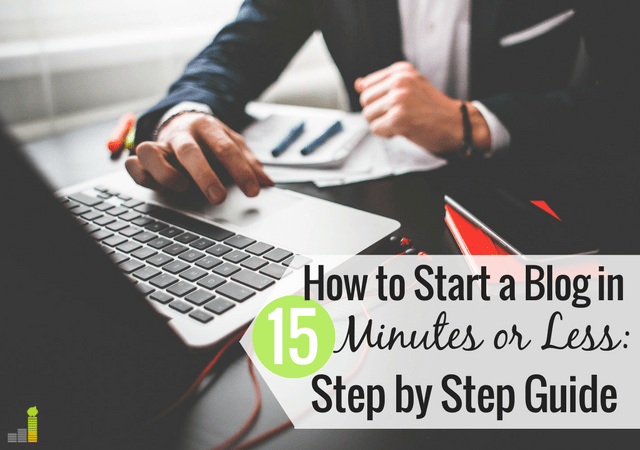 Do you want to learn how to start a blog but feel overwhelmed by the technical aspect of blogging? When I started my blog over five years ago I was overwhelmed and didn't even know where to begin when it came to figuring out how to start a blog.
I quickly learned that you do not need to be Bill Gates or Steve Jobs to create an easy to use website that looks good and brings readers back. While it is possible to make money off of running a blog there is much more to blogging than that.
I've learned that by following a few simple tips you can teach yourself how to start a blog that will not only allow you to make some side income but give you an outlet to share your voice and help others. I have found that the income is simply a fringe benefit to blogging and that interacting with and helping others is what makes the long hours worth it.
That being said, it is nice to make money blogging. I've more than replaced the income from my former day job and all from this little blog. One of my favorite ways to make money blogging is through affiliate marketing – you promote a product and if you make a sale the company pays you a small commission.
There are many resources to help you start with affiliate marketing. I can't recommend my friend Michelle's course on affiliate marketing enough – she makes over $50,000 per month all thanks to affiliate advertising. If you're interested in learning how to make money with affiliate marketing, check out the course.
If you feel overwhelmed by the technical side of starting a blog, don't let that hold you back from running your own site. Trust me, if I can do it, then anyone can. I have amassed a wealth of knowledge over the last two years of blogging and have compiled the meat of those lessons in the following articles:
If you think this is something you'd like to pursue then allow me to share some of the highlights of how to start a blog as you begin your journey.
Knowing How to Start a Blog Comes Down to Ownership
There are a variety of methods you can take when you're looking to start a blog. After selecting a content focus for your blog, you need to decide who'll actually own the blog and what standards you want to have. One possibility is to go the free route through either Blogger or WordPress.com.
While they may be free, the ultimate problem is that they have strict standards and ultimately you do not own the domain – they do. If you intend to take your blog seriously and have control over it then spend a little time and money creating and purchasing a domain name you can control.
I recommend taking some time in deciding what you want your domain name to be. You want it to be somewhat memorable as well as one that communicates what your blog will be about. By taking that time to decide on a domain name you're able to keep yourself from making a decision that can cost you in the future.
Now that you have thought of a good domain name (and one that is available, preferably as a ".com") my suggestion is to register your domain name with GoDaddy.
Action step: Register your domain with GoDaddy
GoDaddy has incredibly low prices and they allow you to set up renewal for that name easily so you do not need to worry about taking care of it down the road.
Now That You Have a Name, You Need a Host
Assuming you have decided to go the route of self-hosting your blog you'll now need to choose a host. I am a firm believer of cutting costs and saving money where I can, but it's a bad idea to be cheap when it comes to choosing a host. The last thing you want to do is lock yourself up in a hosting contract with a low cost, slow speed provider who offers little in terms of technical support.
Even if you're still in the infancy stage of exploring how to start a blog, you understand that outages in service mean your site will not be available to readers coming to visit.
Downtime can kill a blog, especially in its early stages. This was the case I found myself in when I had just begun to start my blog and it resulted in hours of frustration because there was a problem with my site that was beyond the scope of my hosting provider.
I've since switched to a responsive hosting service that I'm happy with. Bloggers today have a variety of reputable hosting options to choose from.
The more popular hosting options for many bloggers are HostGator and BlueHost. Having used Host Gator and BlueHost personally, I know both provide good service and quality site speed.
Action step: Get hosting for as low as $2.95 per month with BlueHost when you sign up through our link.
Just remember that a quality host can save you a lot of headaches. The final step after you decide on and pay for hosting is to connect it to your domain. It is very likely that your host will send an email directing you through how to do this as I know both HostGator and BlueHost do.
Install WordPress
If you've gotten this far, then give yourself a pat on the back! You are well on your way to teaching yourself how to start a blog.
Now that you have your domain purchased from GoDaddy and hosting arranged you'll need to install WordPress with your hosting account. Take it from someone who is NOT technologically advanced, if I can do this then anyone can.
Most of the major hosting companies have a simple walk through that should allow you to get WordPress installed rather painlessly. Once you have WordPress installed you then get to begin the journey of customizing your blog. This is where the bulk of the fun comes in, in my opinion, as you get to make it your own.
Start With a Customized Blog
As it stands right now, you could launch your site and have a blog that is up and running. However, one of my favorite things about starting a blog is that you can make it your own and make it personable. Essentially, you want a site that will stand out from the crowd from a design standpoint.
I happen to think that what the reader sees on your site and their experience is just as important as the words they read on it. This is where getting a custom design for your blog comes into play. You can make it as creative, professional, or simple as you like. While you can certainly pick a theme from within your WordPress dashboard, I have found that the custom themes can really help put your mark on your blog and make readers want to come back.
I know it may seem like spending the money to buy a custom design is a lot, but in the grand scheme of things how much is $50 if you're able to launch and build a successful blog?
When I was first looking to start a blog, I went with Theme Forest to pick out my custom theme. They have thousands of blog designs, called "themes," to choose from and have a wide variety of options.
Another popular option to buying a custom theme is Elegant Themes. They have just as many premium themes, if not more than Theme Forest and are easy to use. Once you have a theme picked out I would recommend maybe checking out some of your favorite blogs to see how they have their pages set up to get your creative juices flowing and determining how you'll lay out your site. As a visual learner and thinker, that was of immense help to me as I taught myself how to start a blog.
Action step: Buy a theme from ThemeForest starting at $3 or Buy a theme from Elegant Themes.
Share Your Thoughts With the World
One of the first things I learned when I started my blog was that new readers won't find my blog without social media. Sure, a reader base can build naturally, but what about reaching new readers and seeing the power of your words being shared? If using social media is a bit intimidating to you, don't let it be.
Prior to teaching myself how to start a blog, I only had a personal Facebook account so I could stay in touch with friends from college. Now that I have a blog I am on numerous other social media networks. There are dozens to choose from, so make sure you pick wisely and choose ones that are easy to use for you. That said, the first stop you should make in teaching yourself how to start a blog is Twitter. It is very easy to use and is a great social medium.
Keep in mind that you want to make it easy on your readers so try and pick a Twitter handle that is the name of your blog or very close. Beyond Twitter, my next suggestions for social media would be a Facebook page.
This may seem like a lot of social media platforms to manage and you're right. Thankfully there are a number of services that allow you to manage all of your social media platforms in one location. I personally use Hootsuite as they offer an easy to use interface, not to mention that you can do a lot with their free platform.
Determine Your Action Plan
Learning how to start a blog seems like a lot of work, doesn't it?! Well, the good news is that it can be worth it. If you've made it this far, you might be wondering when you get to start writing.
The answer is, now!
When I began I had no clue how many blog posts I should start with. Looking back, I believe I started with 6-10 blog posts. The key is go with what works for you and make them well thought out and light hearted as this is the first impression you'll be giving those coming to read your thoughts.
Once you determine how many blog posts you'll be starting out with, you'll also want to determine how often you'll publish a new blog post. Some bloggers like to post Monday through Friday, while others publish 2-3 times a week.
There are no set rules by any means and the great thing about starting a blog is that you get to make your own rules. Regardless of what you write, make sure you put yourself into it as readers generally like to see personality come out and will continue to come back to read more of your thoughts and, better yet, share your thoughts on their social media accounts.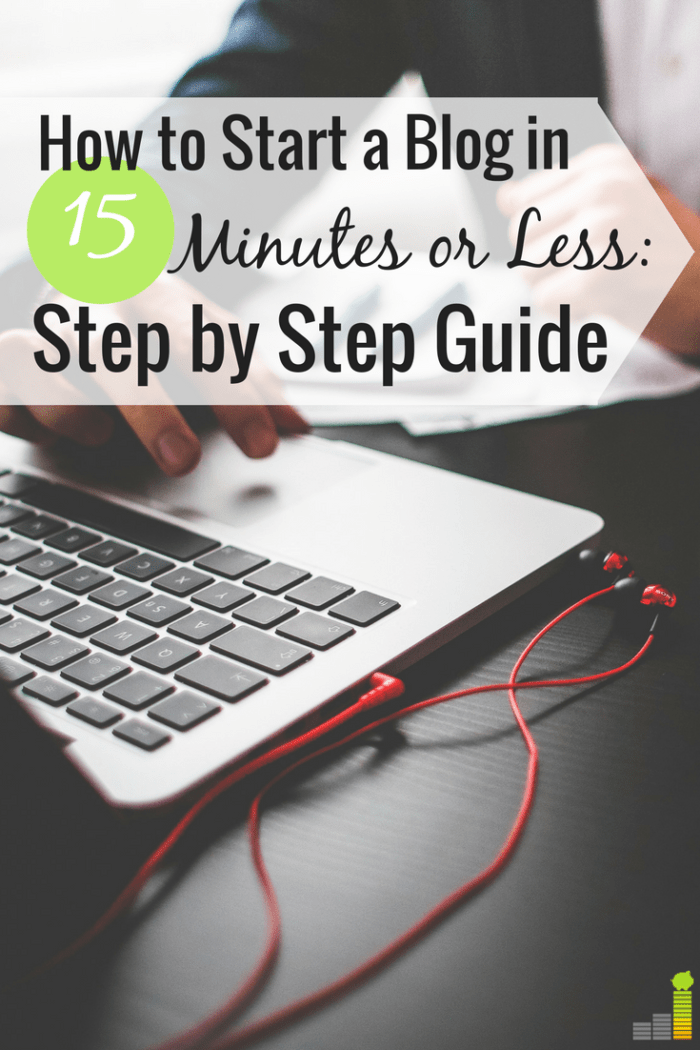 Extra Credit
If you're interested in how to take your blog to the next level and find ways to streamline your time then good for you! When I was still learning how to start a blog I had little concept of how much time it can take to build it into something successful.
I learned fairly quickly that if you're wanting to build up your blog, write every day, and share other bloggers' posts socially, you'll quickly find yourself with not enough hours in each day. With that in mind, automation will be your best friend so you can spend your time doing other things and not wasting time on the same task.
My first recommendation for automation is using a service to share posts of your favorite bloggers socially. I personally use Dlvr.it as I find them easy to use, but there are other programs available. With a few simple clicks you can set it up so it does all the sharing work for you and you can now use that time on other, more important things.
One thing to keep in mind is many of these services have free versions as well as paid versions. I personally use both and together, they cost me roughly $30 per month. That may sound like a lot up front, but as your blog grows I can assure you that you'll see the value in it.
The last bit of extra credit if you're starting a blog is to provide a newsletter to your regular readers as you grow a solid reader base. There are various benefits to this from additional traffic to potential affiliate sales, but it really can add an extra layer of value to your readers.
If you do not feel like you're ready to start a newsletter now, that's great, but it's definitely something to keep in mind as you'll want to make sure you start connecting with readers beyond the blog earlier rather than later.
There are several newsletter programs available, with AWeber standing out from the rest as they allow you to use affiliate links and provide great ease of service. If I can use it effectively then I know anyone can. 🙂
Action step: Get your first month of Aweber for only $1!
If you've made it this far, then I owe you something. 🙂 If you're learning how to start a blog, just know that it can be quite fun and you potentially are able to help people from all over the world. Remember to be yourself and have fun and you'll do great!
*Some of the links in this article are affiliate links, which means Frugal Rules is compensated when you make a purchase or sign up for the given service. That doesn't change or impact the price you pay in any way. This compensation helps us grow the site even more. If you choose to sign up for a service through these links, I appreciate your support.