Could you and your spouse use some breathing room in your budget? While cutting costs is an excellent solution, earning additional income can go even further.
But, what if you don't want to spend time away from your partner or you have complementary skills? You can work together and make money with certain side gigs.
This guide shares some of the best side hustles for couples to earn extra income together.
What Can Couples Do Together to Make Money?
There are many ways to make money on the side, even if you want to work with your partner.
You will face some limitations as not every gig can be done together. But, in some instances, working as a couple creates opportunities that can allow you to maximize your side income.
Additionally, you should make sure to track your income and expenses because there are tax benefits for married couples who run businesses.
Here are the best side hustle ideas for couples to supplement their income.
1. Start a Pet Sitting Business
Pet sitting is a fantastic opportunity for couples who love animals and want to earn extra income together. You can start pet sitting with the help of Rover.
The amount you make will depend on the type of services you offer. However, according to the Rover website, you can earn $1,000 a month working part-time.
Keep in mind that this projection is for an individual. You could double that as a couple.
Types of pet sitting services you could offer include:
Pet sitting for cats or dogs
Drop-in visits
Dog walking
Doggy Daycare
Boarding
House Sitting
The best thing about pet sitting is that you get paid to care for adorable animals. You can also choose what services you offer and when you work.
It's important to note that Rover doesn't cover damages to your property or medical costs for sitters. In addition, it can take a while to build your business.
Fortunately, the start-up costs can be low since the owners often provide you with items you need to take care of their pets. This includes leashes, food, treats, and toys.
If you and your significant other want to pursue this shared side hustle idea for couples, you will need to meet several requirements, including:
You must love animals
Be at least 18 years of age
Pass a safety quiz
Complete a background check
Set up your profile and select what services you want to offer
Once you get approval from Rover, you can start earning extra income together with a pet sitting business.
Read our Rover app review learn more.
Rover isn't your only choice to care for animals. Read our guide on the top dog walking apps to identify additional opportunities.
Benefits
Logo
Rover - earn up to $1,000/mo. walking dogs!

Rover offers $1,000,000 in protection, 24/7 support, and vet assistance.



2. Drive for a Delivery App
Do you feel like you and your spouse don't get to spend enough time together? If so, driving for a delivery app gig is a good way to enjoy each other's company and earn cash.
There are many platforms you can try, but Doordash is one of the best gig economy apps for couples.
You can use Doordash to make money on the weekends to supplement your full-time job. It's also possible to use it whenever you have free time.
As a dasher, you pick up meals from local restaurants and deliver them to the customer's door.
DoorDash driver pay varies on numerous factors like tips and number of deliveries you make.
The company allows Dashers to have partners in the car as they make deliveries. This will enable you to complete deliveries faster and potentially allows you to earn more money.
You get paid every Monday via direct deposit. Alternately, you can choose the "Fast Pay" option for a $1.99 fee and get paid the same day.
Plus, you and your partner have the perk of working as independent contractors. This lets you have a flexible schedule.
However, fuel costs can eat into your profits, so keep that in mind.
If you both decide this would make a good side gig, here are the requirements to become a Dasher:
Be 18 years of age
Have a car, scooter, or bicycle to make deliveries
Have a smartphone
Have a driver's license & Social Security number
Pass a background check
Overall driving for Doordash is an excellent way for couples to earn a side income.
Read our Doordash review to learn more.
Benefits
Logo
DoorDash
Earn cash and create your own schedule!

Deliver food with just a car or scooter. Get started today!


3. Sell Items on Etsy
Etsy is one of the largest e-commerce companies in the world. It's a great opportunity to work with your partner if you want to supplement your income.
You can make and sell items online, such as crafts, lotions, soaps, jewelry, printables, and more. Flipping vintage items for profit is an option as well.
Some of the most popular vintage items to sell include jewelry, toys, clothing, and collectibles.
How much you make depends on the types of items you sell. But, according to the U.S. Bureau of Labor Statistics, people who sell crafts earn median hourly rates of $24.
You can choose when you want to get paid via direct deposit.
Setting up a shop is free, but you pay a $0.20 listing fee for every item you want to sell.
In addition, if your item sells, you are charged a six and a half percent transaction fee on the sale price and a three percent + $0.25 fee for payment processing.
The wonderful thing about selling on Etsy is you have access to millions of shoppers worldwide. Better yet, it's easy to get started.
However, the downside is that you are only allowed to sell vintage, handmade, or craft items.
To start an Etsy shop, you create an account, set your preferences, name your shop and start listing products.
Start-up costs will depend on if you decide to make items and sell them or flip items for profit. Additionally, you incur shipping costs.
Starting a side business together on Etsy can be one of the most fun ways for couples to earn more money. Read our guide on I want to start a business, but have no ideas to identify other opportunities.
4. Start a Blog Together
Blogging can be a lucrative side hustle, but it does take time to start earning income. Nevertheless, if you put in the time and effort, you can earn good money.
Here are some ways that a blog can generate revenue:
Display advertising
Affiliate marketing
Sponsored posts
Selling products
Email marketing
Online courses
Blogging is a good idea for couples who want to work together because you can complement each other's skills. One of you might be technically inclined, while the other could be creative.
You can pair those strengths to create a website for your online business.
Another advantage of blogging is that you can work whenever you want. For example, you can work on your blog during the evenings or weekends.
Plus, you won't have to leave the house for a traditional part-time job.
Read our guide on other weekend only jobs if blogging isn't for you.
While the income can be good and it's cheap to get started, it does take time to grow a following. Furthermore, it might be challenging if neither of you have the skills to grow your site.
But, if you're both creative and work together, blogging can be a fun way to make money as a couple.
If you're new to blogging, Bluehost is a good resource to use. For just $2.95 per month, they give you a domain name free for a year. In addition, they help you launch your site. I
Read our guide on how to start a blog to learn more.
Benefits
Logo
Bluehost - Free Domain for a Year
Cost: $2.95/month using our link!

Perfect for beginners. Launch your website in a few clicks and get 24/7 support.


5. Become Virtual Assistants
Virtual assisting is one of the highest-paying side hustles for couples. If you and your partner want to work remotely or have technical skills, you can make good money with this side gig.
A virtual assistant (VA) helps businesses with miscellaneous needs they might have. All you need is a computer and high-speed internet to do this remote work.
Plus, you can do this work with your partner if you have complementary skills.
Potential needs you can fill as a VA include:
Social media management
Email management
Invoicing
Customer service
Calendar management
Transcription services
Blog management
VAs can expect to earn $15 to $20 per hour to start. If you have advanced technical skills, you can earn $30+ per hour.
Outside of a computer and the internet, you don't need much to start working together as VAs.
One of the most difficult parts of this side hustle is finding clients and building your small business. It takes time, but it can pay off in the long run.
If you need assistance learning how to start a VA business with your partner, 10KVA is a terrific resource.
In it, Kayla Sloan has a free webinar that teaches you how to launch your business, find clients, and increase your income as a VA.
Read our guide on how to become a VA to learn more about how to make money in this role.
Benefits
Logo
$10K VA
Earn up to $25 per hour!

Learn how to make $25 per hour as a virtual assistant with Kayla's course!


6. Start a Service-Based Business
Did you know that you can get paid to do random tasks for people in your city? You and your spouse can sign up as Taskers on TaskRabbit, and people will pay you to do odd jobs for them.
Some tasks people will hire you to complete include:
Moving furniture
Cleaning houses
Yard work
Grocery shopping and delivery
Furniture assembly
Heavy lifting
Home repair
You can see how much the average task pays by selecting the city you are closest to and choosing a task similar to what you want to offer.
Then, you can set your rates to be competitive with other Taskers in your location.
Your payments are usually approved within 24 hours of task completion. However, payments can take three to five days to be deposited into your bank account.
The requirements to become a Tasker are:
Be 18 years of age or older
Be located or close to one of TaskRabbit's active cities
Pass a background check
Pay the $25 registration fee
Have a smartphone
Provide social security number and valid I.D
Have a checking account for direct deposit
TaskRabbit is a fantastic way to find work fast and get paid quickly. But, you do have to be located in one of TaskRabbit's active cities. Also, there is a $25 fee to get started in some locations.
Becoming a tasker can be an easy way for you and your significant other to start earning money since you can work together in your free time.
Read our guide on TaskRabbit and its competitors to learn more.
7. Rent Out a Spare Room or House
Many couples choose to invest in real estate in order to generate passive income and achieve financial freedom.
Rental properties can be quite profitable, but amassing the funds needed to purchase property can be difficult.
Luckily, you can make extra money renting out your own house while you are on vacation. You could even rent out a spare room with the help of Airbnb.
Depending on where you live, you can make good money as an Airbnb host. Plus, you can share hosting duties with your significant other.
There is no space too big or too small to list on Airbnb. However, they do require that you provide essential amenities to the guests, which include:
One towel per guest
One pillow per guest
Linens for each guest bed
Toilet paper
Soap
Listing your space is free, and you only have to pay a three percent service fee if you receive a booking. You can use the site's calendar and booking settings to schedule your rentals.
Airbnb also allows you to set up "house rules" so guests know what to expect before they book your place.
Better yet, you get to set your own price. But, it is wise to compare rates with other rentals in your area so that you are more likely to get bookings.
Make sure you check with your city before listing your space. They may have restrictions on short-term rentals that you'll want to abide by.
Read our Airbnb host checklist to learn more.
Bottom Line
Starting a side hustle with your partner can be an excellent way to increase your earning potential while spending time together.
It's best to find a gig that appeals to both of you and your skill sets so that you enjoy working together.
If you have a financial goal you need to meet, working together as a couple maximizes your efforts and helps you be successful faster.
What are some of your favorite money-making ideas to pursue with your partner?
*Earning more on certain types of orders (ex. alcohol): Earn more per order as compared to restaurant orders. Actual earnings may differ and depend on factors like number of deliveries you accept and complete, time of day, location, and any costs. Hourly pay is calculated using average Dasher payouts while on a delivery (from the time you accept an order until the time you drop it off) over a 90 day period and includes compensation from tips, peak pay, and other incentives.
*Get paid instantly (DasherDirect): Subject to approval
*Cash out daily (Fast Pay): Fees apply
*Start Dashing today: Subject to background check and availability
*Dash anytime: Subject to availability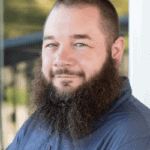 I'm John Schmoll, a former stockbroker, MBA-grad, published finance writer, and founder of Frugal Rules.
As a veteran of the financial services industry, I've worked as a mutual fund administrator, banker, and stockbroker and was Series 7 and 63-licensed, but I left all that behind in 2012 to help people learn how to manage their money.
My goal is to help you gain the knowledge you need to become financially independent with personally-tested financial tools and money-saving solutions.