Who doesn't need extra cash these days? Luckily, we live in a time where it's easy to make money on the side.
Gig app jobs are growing in popularity and help many people put more cash in their pockets. One particular platform that is a fantastic way to find work is Steady.
The Steady app lists anything from side hustles to full-time positions in your area. However, there are plenty of alternatives to Steady if you want to earn more money.
What Are the Best Apps Similar to Steady?
Thanks to side gig apps, there are countless opportunities to supplement your income. Some job sites let you focus on one niche, while others serve a broad range of interests.
Best of all, they let you choose your own schedule.
Here are the top Steady app alternatives to make money in your free time.
1. DoorDash
If you want to boost your income, DoorDash is a food delivery app where customers can order meals from local restaurants and have their food delivered. It is a lucrative way to make money around town.
Like other driving apps to make money, DoorDash driver compensation depends on various factors like delivery hours and items you deliver.
You can also receive tips. It's even possible to increase your earnings with promotions and challenges from the app.
You get paid weekly via direct deposit, or you can pay a small fee of $1.99 for Fast Pay if you meet the requirements.
Drivers, known as Dashers, can get paid instantly with DasherDirect and access discounted offers on gas.
It's pretty simple to become a Dasher. The requirements include:
Being 18 years of age
Having reliable transportation such as a car, scooter, or bike
Providing documentation such as your driver's license, social security number (U.S. Only), and consent for a background check
Being a resident of the United States, Canada, or Australia
Like all of the options on our list, you can work on your own schedule. Additionally, you can schedule hours in advance or work when it's convenient for you.
With DoorDash, you work directly for the app as a contractor. This differs from Steady, which simply connects you with potential jobs.
The app is available nationwide in the U.S., so there are plenty of opportunities to earn cash.
Read our DoorDash driver review to learn more.
Benefits
Logo
DoorDash
Earn cash and create your own schedule!

Deliver food with just a car or scooter. Get started today!


2. Instacart Shopper
Instacart is among the most popular apps like Steady. It is a gig app where you are paid to shop for grocery orders submitted by customers.
Like DoorDash, you work as an independent contractor and can choose your own schedule.
As a shopper, the amount you earn per delivery depends on factors like the types of items in the batch, how many items are in the order, driving distance, and the effort it takes to complete the request.
The pay is roughly $20 per hour as a shopper. You can earn tips and if you work during Instacart peak hours you can increase your earning potential.
However, Instacart will provide you with estimates on your pay for each order so that you can determine if it's worth your effort.
Instacart releases pay weekly, and you can request an instant cashout for a minimal fee.
Whether you are based in the United States or Canada, you can start the sign-up process for Instacart by downloading the shopper app.
The app is available in over 6,000 locations nationwide.
Here's what is required to become an Instacart Shopper:
Be 18 years of age
Have a driver's license and Social Security number
Complete a background check
Have a bank account information to get paid via direct deposit
Be able to lift 40 pounds or more
Have reliable transportation
Read our Instacart Shopper review to learn more.
Benefits
Logo
Instacart
Earn up to $20+ per hour

Deliver groceries with just a car from nearby stores. Get started today!


3. Shipt Shopper
Shipt Shopper is another excellent money-making app. Like Instacart, you get paid as a personal shopper to buy and deliver groceries as well as household products to customers.
This platform serves over 5,000 cities in the U.S. and is one of the most flexible job opportunities to earn a part-time or full-time income.
You can set your own hours and work when it's best for you.
Shipt Shoppers can earn anywhere from $16-$20 per hour. Once you complete 100 deliveries, your rate can increase to $22 per hour.
Pay is a bit more transparent than with Instacart Shopper. You receive a base pay of $5 per order plus 7.50 percent of the order total.
Plus, you can earn tips and bonuses. Shipt pays every Friday via direct deposit.
The basic requirements to work as a Shipt Shopper are:
Be at least 18 of age
Have a valid driver's license and car insurance
Drive a reliable vehicle that is 1997 or newer
Have an iPhone (iOS 10 or newer) or Android (5.1 or newer)
Be able to lift over 40 pounds
Have produce knowledge
If shopping for groceries doesn't excite you, you can work for Shipt Driver and deliver packages in your city instead.
Additionally, you can work for both Instacart and Shipt to increase your earning opportunities.
Read our Shipt Shopper review to learn more.
Benefits
Logo
Shipt
Earn up to $22 per hour

Deliver anything with just a car from nearby stores. Get started today!


4. JobGet
JobGet is one of the best apps like Steady for anyone looking for local jobs. The unique twist to this app vs. Steady is that you can hear back from employers within one day.
This platform works similarly to Steady. It's a free marketplace for people to find work in their area.
Jobs available through the app tend to focus more on full-time and part-time work.
It does have a side hustle section, but it's not as robust as the Steady app. Instead, it's ideal for people who want to work from home or need a traditional job.
JobGet lists jobs that pay cash that are available in over 200 locations across the country. You can download the app, create a profile, and find local gigs.
5. Amazon Flex
Amazon Flex is another delivery app that lets you use your personal vehicle to deliver packages for Amazon.
Drivers can expect an hourly pay of $18-$25, which competes well with similar apps.
You can make your own schedule by picking blocks of time when you want to complete deliveries.
When you schedule your block, they will tell you how long it lasts and how much you will make.
Amazon processes your payments on Tuesdays and Fridays. You should receive a direct deposit in your account the next day.
To work for Amazon Flex, you need to:
Be 21 years of age
Have a valid driver's license
Drive four-door midsize sedan vehicle or larger
Have auto insurance
Live in a city where Amazon Flex operates
Although you only have to be 18 to apply with the Steady app, you must be 21 or older to work for Amazon Flex.
The one drawback to driving for Amazon Flex is that they don't always need drivers. You can still apply, but you might be put on a waiting list.
In spite of potentially having to wait to get started, driving for Amazon Flex can be a fantastic way to supplement your income.
Read our Amazon Flex driver review to learn more.
6. TaskRabbit
TaskRabbit is one of the best alternatives to Steady because it has many odd jobs for people of various skill levels.
The site lists dozens of short-term gigs that you can complete in your area.
Job listings can include things like:
Cleaning
Delivery gigs
Furniture assembly
Heavy lifting
Home repair work
Moving help
Running errands
A big perk of TaskRabbit is that most tasks are same-day pay jobs. However, sometimes it can take a few days for the payment to clear.
Here is how to get started as a Tasker:
Be 18 years of age
Have valid identification and provide your social security number
Be located in cities TaskRabbit operates
Pay a one-time non-refundable fee of $25 in applicable cities
If you are located in California, you must provide a sole proprietor business license
TaskRabbit is one of the best gig economy apps for finding on-demand jobs near you.
If you want to earn money online, you will need another option. But, if you like to work with your hands or interact with people in person, TaskRabbit is an excellent choice.
Read our guide on the best alternatives to TaskRabbit to learn more.
7. Senpex
Senpex is a simple way to make money on the weekends or in your free time. This courier service operates 24/7, 365 days a year.
You can make up to $23 an hour as a Senpex courier driver and get paid weekly.
With Senpex, you will deliver various items and packages on your route. It is also a food delivery app, and customers can order from their favorite restaurants or markets.
Being a courier for Senpex is one of the best side hustle ideas because you can work a flexible schedule and bring in additional income.
The requirements to be a Senpex courier are:
Be 18 years of age
Have two or more years of driving experience
Pass a background check
A reliable vehicle
Be able to lift over 50 lbs.
Good customer service skills
However, Senpex only offers jobs in California, Washington, New York, Ohio, Virginia, and Massachusetts. This differs from Steady, which has opportunities throughout the country.
Nevertheless, it's a good side gig if you are located in these specific areas.
Read our guide on the best weekend jobs near me if you're not local to one of the areas Senpex covers.
8. Wonolo
Wonolo is one of the top apps like Steady for people who are searching for short-term jobs.
You can customize your job search based on your skills and interests, then make money on your own schedule.
The platform is a lot like TaskRabbit in that it specializes in odd jobs. You will find various jobs, including warehouse operations, administrative, and event staffing.
Pay depends on the job and your experience. However, you can get paid as soon as one to five days after your shift.
The requirements to become a "Wonoloer" are:
Being 18 years of age
Providing a valid social security number
Having a state or government photo-ID
Passing a background check (If the company requires it for the job you are applying for)
Wonolo is free to join and offers a terrific way to make money without a 9-5 job that requires a full-time commitment. Read our guide on how to make money without a job to identify other opportunities.
9. goPuff
goPuff is another fantastic way to earn money as a delivery driver. It has hundreds of facilities that serve over 1,000 cities nationwide.
The best part of delivering for goPuff is that they have micro-fulfillment centers. These facilities allow you to pick up the customers' orders rather than driving all over town to different locations.
The median salary is roughly $19.85 an hour. You earn a base pay, plus you make tips.
goPuff's scheduling works similarly to Amazon Flex, where you reserve blocks of time for when you want to work.
Here is what you need to be a delivery driver for goPuff:
Be 21+ years old
Have a valid U.S. driver's license
A vehicle and insurance in your name
Pass a pre-paid alcohol delivery training course (where applicable)
Complete a background check
Although goPuff is one of the top Steady app competitors, it isn't an expanded freelance marketplace. However, it can be a good delivery app gig if you live where they operate.
Bottom Line
There are many money-making opportunities available. Don't limit yourself by thinking that you don't have the skills to increase your income.
Most apps like Steady have a variety of jobs you can do with minimal skill on a flexible schedule. You can even find freelance work to do from home.
If you need to make ends meet, try a couple of these apps to find a gig that fits your needs.
What resources do you use to earn extra money?
*Earning more on certain types of orders (ex. alcohol): Earn more per order as compared to restaurant orders. Actual earnings may differ and depend on factors like number of deliveries you accept and complete, time of day, location, and any costs. Hourly pay is calculated using average Dasher payouts while on a delivery (from the time you accept an order until the time you drop it off) over a 90 day period and includes compensation from tips, peak pay, and other incentives.
*Get paid instantly (DasherDirect): Subject to approval
*Cash out daily (Fast Pay): Fees apply
*Start Dashing today: Subject to background check and availability
*Dash anytime: Subject to availability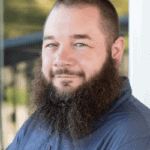 I'm John Schmoll, a former stockbroker, MBA-grad, published finance writer, and founder of Frugal Rules.
As a veteran of the financial services industry, I've worked as a mutual fund administrator, banker, and stockbroker and was Series 7 and 63-licensed, but I left all that behind in 2012 to help people learn how to manage their money.
My goal is to help you gain the knowledge you need to become financially independent with personally-tested financial tools and money-saving solutions.