Are you looking for a side hustle to supplement your income? If you're an animal lover who wants to make extra money, becoming a Rover pet sitter is a fun way to earn cash.
Rover is a great gig economy opportunity to increase your income while having the flexibility to work when you want.
Our review will discuss how to start working with the app, ways to get more bookings, and how much you can earn.
What Is Rover?
Rover is a side hustle app where pet owners can hire sitters to care for their fur babies.
You can use the Rover app to set up your pet sitting business and make money walking dogs or caring for them in your free time.
You work as an independent contractor, create your own schedule, determine sizes you'd like to work with, and choose if you want to watch pets in your home.
Similar to other gig apps, what you earn largely comes down to the effort you put into this side job.
How Can You Start Working for Rover?
Getting started on Rover is relatively easy. After meeting a few qualifications, you can begin finding clients.
Here are the requirements to become a Rover sitter:
Be at least 18 years old
Set up a Rover profile
Pass a background check
Have the most up-to-date Rover app
Pass the Rover walker certification
When you create your profile, make sure to list any experience you have. This can include being a pet owner, having experience working with specific breeds, or administering medication to animals.
Use the calendar feature to set your schedule, then specify your rates and what services you offer. Also, list the types of pets you work with and any pet size limitations you have.
How Much Can You Make With Rover?
The average pet sitter working part-time earns approximately $1,000 a month.
However, U.S. Navy Master at Arms veteran and Rover dog sitter Richie Hernandez has scaled his side gig into a lucrative business that generates a whopping $10,000 a month.
Although he works seven days a week, he has the flexibility to work when he wants. Within four years, Hernandez turned his passion into a business.
In addition to walking dogs, he offers house sitting, boarding, doggy birthdays, and transporting pups to and from vet appointments.
He has even partnered with a third party that provides funeral services for dogs who have passed away.
Hernadez's success shows how offering services beyond merely walking dogs is key to boosting your earnings.
Here are the top ways to make money on Rover.
Dog Walking
Walking dogs is the primary way to make money on the Rover app. Dog walkers earn between $15 to $25 for a 30-minute walk, making it one of the best jobs that pay $20 an hour without a degree.
You can charge more for longer walks or if clients have additional dogs.
To maximize the income of your dog walking services, try to book several walks back-to-back within a close distance.
If you are experienced and capable of handling more than one dog at a time, you can also take multiple bookings at once to earn more.
This is a terrific way to increase earnings if you have a tight schedule. Read our guide on how to make money in one hour if you're short on time.
Dog Boarding
Boarding dogs is an excellent way to multiply your earnings on Rover. This involves keeping dogs (and cats if you enjoy working with cats) in your home overnight.
The price of hosting dogs and cats can vary depending on the pet's needs, but the median range is $25 to $40 per night.
You can increase your earnings by giving options for add-ons to your boarding services. For instance, medication administration, grooming, and charging to pick pets up or drop them off.
Doggy Day Care
Providing daycare services is another great way to make money dog sitting. The app recommends charging $20 to $40 per pup.
However, this can range depending on your location. People like Richie who live in big cities like Brooklyn are able to charge more than those living in more rural areas.
If you're looking for one of the best side hustles for couples, this is it. You can build a Rover dog sitting business together and earn more money.
Drop-ins
You can offer drop-in visits for clients who don't need substantial pet care services. Drop-in visits are when you visit the client's home to check on the pet.
The pay for this service is between $10 and $25 for a 30-minute session. It's a good alternative if you don't want to board dogs in your home.
House Sitting
One of the best ways to earn more with Rover is house sitting. This involves you staying at the client's home and providing pet care.
We spoke with Taylor Gilbert at Goodbye Whine to 5, an experienced Rover sitter. She stated, "The service I feel is most profitable for me is house sitting."
"It's common to charge a higher fee for staying with a pet overnight," said Gilbert. "I typically stay at owner's homes because that's what they prefer so their pet can be in a familiar environment."
Taylor has been using Rover as her side job for about three years and makes several hundred dollars house sitting just five nights a month.
House sitting prices range from $15 to $150 per night, depending on your location, services, and the number of pets you are taking care of.
Ultimately, if you want to make extra money with Rover, offer more than just dog walking services.
What Do You Need to Get Started With Rover?
Start-up business expenses for pet sitting with Rover are relatively low. Many pet owners have the necessary supplies you'll need, but you should invest in a few things just in case.
Here are the essential pet supplies you should get when starting a pet-sitting business.
Leashes
One of the main things you will need for your dog walking business is leashes. You want to be sure you have a couple of different sizes for big and small dogs.
Not every owner will have a leash handy, so it's essential to have a few as backups. Additionally, with Rover Now, you could receive a request to walk a dog with less than an hour's notice.
Making sure to have leashes at the ready is an excellent way to ensure you won't have to decline a gig.
Dog Toys
Having a few dog toys available isn't required, but it's a great way to help the pet enjoy their time with you.
If you have your own pets, try to keep their toys separate to ensure there's no resource guarding between your dogs and your client's dogs.
Poop Bags
Don't be that person who doesn't clean up after pets. Most cities and parks require you to pick up after your dog.
The pet owner may not provide them, so it's best to have poop bags ready to go during your walks.
Pet Carrier
A pet carrier or crate is a good investment if you are going to offer pick-up and drop-off services for small dogs and cats. It can even be good for securing large dogs that don't sit calmly in your car.
This is especially important if you have your own pets so you can introduce them safely to each other.
Fenced-In Backyard
If you decide to start a doggy daycare, exercising dogs is much easier if you have a fenced-in backyard. Ideally, your fence will be tall enough so that the dogs can't easily jump over it.
Also, make sure that your fence goes deep enough into the ground that dogs can't dig under it.
If you don't have a fenced-in yard, you may want to walk dogs first and invest in a fence after you grow your business.
Dog Treats
Treats are great for getting dogs to listen. However, it's best to ask the owner beforehand if it's okay to give their dogs treats because some animals have food allergies or are on restricted diets.
Also, research the types of treats you get because some can cause health issues.
Benefits
Logo
Rover - earn up to $1,000/mo. walking dogs!

Rover offers $1,000,000 in protection, 24/7 support, and vet assistance.



How to Get More Bookings on Rover
Getting more gigs is essential with any side hustle. Here are some great ways to get more clients on Rover.
Keep Your Calendar Updated
Actively managing your calendar is essential to getting gigs on Rover. Doing so lets clients know when you are available.
Rover makes it easy to customize and manage your availability with its calendar feature.
Impress on the Meet and Greet
Impressing pet owners at the initial meet and greet can help you book and secure repeat clients.
"Always consider a meet and greet before booking a client. You want to make sure you are a good fit for the animals and vice versa," suggests Gilbert.
Other things you can do to impress potential clients include practicing walking their dog on a leash, asking questions about the pet's behavior, and finding out if they have any special needs.
Practice Safety
A pet is part of someone's family, so it's imperative to practice safe pet care. For instance, you should ensure that the pet receives its medication if required.
You can also get a Pet CPR certification so that you know what to do in case of an emergency.
Furthermore, it's essential to swap contact information with your clients. "You want to make sure that there is a line of communication open where clients can reach you at any time," Hernandez advised us.
Being safe and prepared is an essential part of being a pet sitter.
Encourage Testimonials
Getting testimonials is vital to growing any business. Clients are trusting you with an important part of their family, so they want to see that other clients have been satisfied with your services.
Rover knows this and allows clients to leave testimonials within the app. Positive reviews are a helpful tool to earn more bookings.
Have your customers leave five-star reviews telling potential clients how fantastic you are so they will want to hire you. Your customers can rate your service and leave feedback within the app.
What is the Rover Guarantee?
The Rover Guarantee is an insurance policy for pets and pet owners. It covers:
Up to $25,000 in vet care for eligible claims
Certain out-of-pocket medical costs for third-party injuries
Property damage to the pet owner's home that the pet sitter caused
You may want to purchase liability insurance for your pet sitting business because The Rover Guarantee does not cover:
Injuries to pet sitters or family members
Damage to the pet sitter's home or property
Vet care costs beyond 30 days
The Rover Guarantee is excellent for pet owners but not pet sitters.
Rover Dog Walking App FAQs
Side hustle apps are a terrific way to supplement your income. However, it's common to have questions before signing up with any platform.
Here are some common questions we receive from readers about working for the Rover app.
When does Rover pay you?
Funds from gigs are available two days after completing a job. They are automatically transferred into your bank account.
Rover has updated the payment system from using Paypal and sending paper checks to using Stripe. This allows funds to be directly deposited into your bank account.
Do you pay taxes on Rover earnings?
As a Rover dog walker, you're an independent contractor. The platform doesn't withdraw taxes from your earnings.
You will want to set aside some funds from each pay period to cover taxes. It's best to consult a tax professional to determine how much you will owe in taxes.
How much are Rover's expenses?
Rover keeps 20 percent of your earnings per booking and 25 percent if you use RoverGo.
RoverGo is a feature that helps sitters increase their bookings by setting them up with loyal clients.
For example, if you make $100 with the standard Rover app feature, you will net $80 after fees and $75 if you use RoverGo.
Is Rover or Wag better?
When it comes to dog walking apps, which is better: Rover or Wag?
Both are legitimate ways to make money in your free time. However, Wag charges substantially more in fees.
In fact, they take 40 percent compared to Rover's 20 percent. They also have an application fee of $30.
This means that Rover is a better choice in terms of earnings.
Read our review of the top dog walking apps to learn more about how they compare.
Do people tip on Rover?
Some pet owners may show their appreciation by tipping their Rover sitter. If your client tips you, you keep 100 percent of your tips without Rover taking a cut.
Keep in mind not all clients tip, so look at it as a bonus.
Pros and Cons
Before deciding if a Rover dog sitting business is for you, it's good to weigh the pros and cons.
Here are some things to keep in mind when considering working for the app.
Pros:
Flexible schedule
Get paid two days after service
Easy-to-use platform
Get paid for taking care of pets
Cons:
It can take a while to get repeat clients
The Rover Guarantee doesn't cover damage to you or your property
Despite some of the cons, Rover can be one of the best part-time job opportunities to bring in extra cash for animal lovers.
Rover App Review
Earning Potential

Sign Up

Job Availability

Ease of Use

Payment Speed
Rover App Review
If you live in a medium to big-sized city, you can earn up to $20 per hour walking or boarding dogs.
Pros
✔️ You can work on your own schedule
✔️ Ability to earn $20+ per hour
✔️ Great side hustle for introverts or couples
✔️ Multiple ways to earn
✔️ You set your own rates
Cons
❌ It can take up to a week to get paid
❌ May need to care for multiple dogs to earn more
❌ Rover Guarantee doesn't cover your property
Alternatives to Rover
Rover isn't the only on-demand gig app you can use to earn cash on the side.
| Service | Work Performed | Avg. Hourly Pay | Pay Frequency | Sign Up |
| --- | --- | --- | --- | --- |
| Rover | Dog walking | $20 | Weekly | Try |
| DoorDash | Delivering meals | Varies | Weekly + instant | Try |
| Instacart Shopper | Delivering groceries | $20 | Weekly + instant | Try |
| Shipt Shopper | Delivering groceries | $22 | Weekly + instant | Try |
Here are a few alternatives to consider if you want to work in your free time.
DoorDash
DoorDash is a food delivery service where customers can have meals, snacks, and even some convenience items delivered straight to their door.
Drivers, known as Dashers, work in their free time by accepting orders and delivering them to clients.
Driver pay varies, based on tips, delivery hours, and more. Pay is released weekly, but you can request instant pay for a small fee.
Read our DoorDash driver review to learn more.
Benefits
Logo
DoorDash
Earn cash and create your own schedule!

Deliver food with just a car or scooter. Get started today!


Instacart Shopper
Instacart Shopper is a side hustle app that pays you to shop for groceries and deliver them to customers. Earnings depend on the size of the order, driving distance, and how long you spend shopping.
The average hourly pay is $20 an hour, and earnings are released weekly. You can request instant pay for a minor fee.
Read our Instacart Shopper review to learn more.
Benefits
Logo
Instacart
Earn up to $20+ per hour

Deliver groceries with just a car from nearby stores. Get started today!


Shipt Shopper
Like Instacart, Shipt Shopper pays you to shop for groceries or household items and deliver them to customers.
Shoppers for Shipt can earn up to $20 an hour with tips. Once you complete 100 orders, you can earn $22 an hour.
Pay is weekly, with similar requirements for an instant payout. Read our Shipt Shopper review to learn more.
Benefits
Logo
Shipt
Earn up to $22 per hour

Deliver anything with just a car from nearby stores. Get started today!


Is Rover Worth Doing?
Rover is a fun way to make money on the side. The app is easy to use, and you can set your own schedule as well as rates.
Better yet, you can get paid for playing with dogs.
If you love animals and want to boost your income, Rover is a terrific tool for finding pet-sitting jobs near you.
What's most important to you when looking for a side hustle?
*Earning more on certain types of orders (ex. alcohol): Earn more per order as compared to restaurant orders. Actual earnings may differ and depend on factors like number of deliveries you accept and complete, time of day, location, and any costs. Hourly pay is calculated using average Dasher payouts while on a delivery (from the time you accept an order until the time you drop it off) over a 90 day period and includes compensation from tips, peak pay, and other incentives.
*Get paid instantly (DasherDirect): Subject to approval
*Cash out daily (Fast Pay): Fees apply
*Start Dashing today: Subject to background check and availability
*Dash anytime: Subject to availability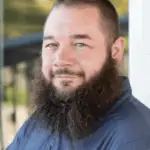 I'm John Schmoll, a former stockbroker, MBA-grad, published finance writer, and founder of Frugal Rules.
As a veteran of the financial services industry, I've worked as a mutual fund administrator, banker, and stockbroker and was Series 7 and 63-licensed, but I left all that behind in 2012 to help people learn how to manage their money.
My goal is to help you gain the knowledge you need to become financially independent with personally-tested financial tools and money-saving solutions.