51 Great Ways to Make Extra Money This Summer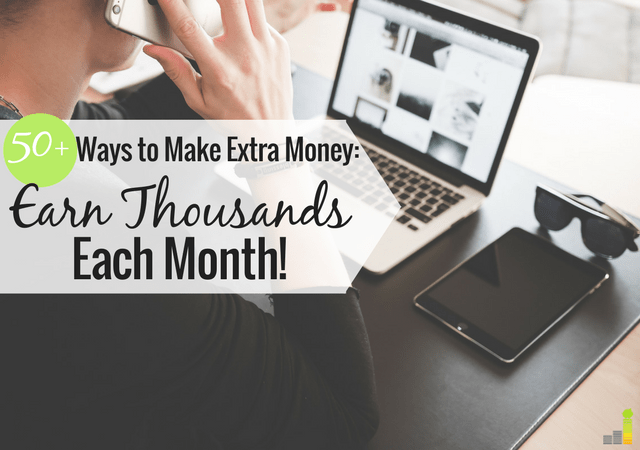 Want to make extra money this summer but don't know where to start or think that you can't earn extra money? There are dozens of ways to make money over the summer, even if you feel like you don't have special skills. You simply need a clear goal and think outside the box.
There are several reasons why you might want to earn extra money, such as:
To pay off debt
Saving for a down payment on a new house
Extra money for retirement savings
Extra money for travel
The great thing about summer is that there are added seasonal ways to make extra money.
Truth be told, you really shouldn't only be looking for how to make money over the summer, but rather, you should be looking for ways to make more money year round. After all, why take the rest of the year off from earning extra income?
However, there are a number of unique opportunities present in the summer that allow for you to make extra money fast. Some of these opportunities won't make you rich but they can provide extra cash to stretch your budget further.
I do have to mention one thing before I get started with the list of ways to make extra money this summer. If you believe you don't have the skills or ability to earn extra income I have one thing to tell you – don't believe that lie!
Some things require advanced skill, but many don't. Assuming you have basic life skills, you can monetize virtually anything – you just have to want it and think outside the box to find opportunity.
Awesome Ways to Make Extra Money This Summer
There are a lot of ways to make extra money over the summer. We've grouped the ways into four different sections below to help you identify which ones might be best for you.
Ways to Make Extra Money Online
1. Get paid to buy groceries – Rebate sites are a popular way to save and make money. You won't make a lot of money with these, but are a great way to add cash to your budget.
Ibotta is one such option. They offer rebates to thousands of stores, including grocery stores, they give out random bonuses for using their app and you earn cash back for referring your friends.
Ibotta also pays a $10 bonus when you sign up to use their service.
2. Invest in real estate – Many people like the idea of investing in real estate, but it can be cost-prohibitive if you don't have the funds to buy a property or the skill to manage it.
Crowdfunded real estate investing has changed all that, allowing you to invest in commercial or residential properties online.
Fundrise is a great option to invest in real estate and you only need $500 to start investing in one of their real estate eReit's.
RealtyMogul is another good option to invest in real estate. You need to have $1,000 to start, but has lower fees than Fundrise.
3. Taking surveys – You won't become rich quick with surveys, but they're a nice way to make extra money over the summer to pad your budget. Below are a few of the best paid survey sites to start making extra money every month:
Surveys won't replace your income, but they can be a great way to make money on the side in your down time.
4. Watch videos and play games – Okay, I know you may think this is a scam. You really can make money watching ads, or playing games online.
Inbox Dollars pays you to watch videos, or play games and gives you a $5 bonus to start.
5. Sign up for free trials – Do you like testing new products? Prize Rebel pays you to sign up for free trials and test those products. Prize Rebel also pays you to watch videos and answer surveys.
There have been over seven million active users of the platform since it's inception in 2007 and you can sign up to start making money in ten seconds.
You can start redeeming cash (via transfer to PayPal) with just a $5 balance, which is lower than other survey related sites.
Make Extra Money by Taking Short Surveys
Taking short surveys in your free time can be an awesome way to earn extra money fast! The instant you finish a survey,
Survey Junkie pays you in cash via PayPal
. 6 Million users and an 8.9/10 Trust Pilot rating prove you can trust them.
6. Get paid to shop – Why not get a little cash back for the shopping you do online? You can use a site like Ebates to get cash back for shopping you're already doing anyway.
They're free to use, which you can't beat. You get a free $5 just for signing up.
7. Surf the web – If you're like me, you're on the internet all the time. Why not make a little extra money this summer while on it?
With Swagbucks you can earn points, called SB points, which can be turned into money. Like Ebates above, Swagbucks gives you a $5 bonus to start and you can earn things like Amazon gift cards for completing different actions on their browser.
8. Sell unused electronics – If you're like us you likely have a lot of old electronics lying around the house. We've made several hundred dollars selling old items on Craigslist.
You can also use Decluttr as a way to sell old electronics and make cash. Decluttr provides the shipping label and you mail them your old electronics.
9. Read emails – Reading sponsored emails is a legit way to make money fast. With Vindale Research you get paid to read sponsored emails. You can also get paid to take surveys, watch videos, and find rewards codes online.
The one drawback is that you need to reach $50 to cash out via PayPal or check, but Vindale does pay more than other survey type sites and you get $2 to start.
10. Be in a focus group – Companies like to receive market research directly from consumers. You can check Craigslist, call local colleges, or use VIP Voice to take part in focus groups.
VIP Voice is traditionally known for taking surveys, but they also partner with companies to perform focus groups. These more involved focus groups typically pay at least $100!
11. Start a blog – Blogging is a great way to make extra money. I've more than replaced the income I earned at my former day job through blogging.
You can sign up for cheap hosting, such as $2.95 per month through Bluehost and be up and running in a few minutes as they provide you a free domain name and install your new site with one click.
Have you always wanted to start a blog, but don't know where to begin? Check out our guide on how to start a blog, where I break down all the steps to get up and running.
12. Virtual assistant – A virtual assistant (VA) is one of the best ways to make extra money this summer, not to mention year-round. VAs help people with a number of tasks, including:
Social media management
Email management
Data entry work
Scheduling meetings
Customer service
Blog management
Beginner VAs can earn anywhere from $15 – $20 per hour while experienced ones can earn $30+ per hour.
My friend Kayla started as a part-time VA and now runs her freelance VA business full-time. She earns over $10,000 per month working from home as a VA. This means that being a VA has the potential to be one of the best high paying jobs for stay-at-home moms, college students, or anyone wanting to work from home.
If you're interested in starting your own freelance VA business, sign up for her course (aptly called 10kVA) to learn how you can start earning money as a VA.
Ways to Make Extra Money with Your Skill
13. Tutor – Are you proficient in a certain skill or subject, have a college degree or are you in your last year of college?
You can make up to $20 per hour with VIPKid and tutor overseas students. VIPKid provides the course materials and manages most of the administrative tasks so you can focus on teaching students.
EF Education First is another great option to teach students overseas, using an experiential based teaching approach. EF Education First pays up to $28 per 40 minute session.
14. Sign up for Fiverr – Fiverr can be a great way to make a little extra cash doing things like animation, design, or writing.
Yes, $5 doesn't sound like much. The real money is in the add-ons you can provide to clients.
15. Editor – Writing is a great way to make extra money during the summer, but don't stop at writing. That writing needs to be proofread and edited. Proofreading can be a great way to make extra money. All you need is a laptop and you can work from wherever you like.
Proofread Anywhere offers a free course with the tools and tips you need to get started as a professional proofreader. Many proofreaders make $20+ per hour and you don't need a specialized degree.
16. Take pictures – Do you have a good eye for detail and like to take pictures of various landscapes? Use that creativity to make extra money this summer covering different events for your local friends.
You can work with sites like DepositPhotos to sell your pictures and earn cash. A good friend of ours started her own photography business and has done quite well at it.
People pay decent money for good pictures, making this a great way to make extra money.
17. Self-publish a book – My wife wrote a short book as a gift to my mom for Christmas several years ago. Just out of curiosity we put it on Amazon and we see money come in each month from sales.
You can self-publish through sites like CreateSpace, which make the whole process simple from start to finish.
18. Teach something – Do you know how to play an instrument? Do you have some other skill you're good at? Sell your time by teaching others how to do the same thing.
19. Be a handyman – Are you good with your hands? This can be a great way to make extra money this summer…helping those who aren't, like me.
TaskRabbit is a great resource to find potential gigs. You can find jobs in your area that range from basic requests to more advanced ones. With a few tools and know-how you can make good money in your free time.
20. Coach – This might require more time than being a referee, but summer and fall are huge seasons for sports. If you enjoy a particular sport, why not monetize that interest?
21. Create a course – There is a lot of demand for online courses. Creating the materials for an online course does take a good bit of work in the beginning, but once you get everything done it can be the best source of extra money – passive income.
You can create an online course in a variety of niches, from graphic design to coding and other, non-technical related fields.
Teachable is a great platform to host and market your course. Once someone buys your course, everything is automated through the Teachable platform as they take care of all the work.
22. Sell products – Do you have products you sell online? You can sell wholesale items online through an e-commerce site and make extra money from home.
Shopify is a great option to run an e-commerce site. They help you set up a virtual storefront and manage the administrative tasks of running it.
Thanks to drop shipping you don't even need to hold the products yourself. When a customer buys a product, you buy it from the wholesaler and Shopify ships it to the customer for you.
Ways to Make cash fast Around Town
23. Drive – If you have a relatively new car and free time in your schedule, you can make nice cash driving for Lyft.
Lyft is currently offering a $1,000 earnings guarantee in your first 30 days. You just need 125 rides in the first 30 days to reach the guarantee. Plus, you can set your own schedule.
Thanks to the ability to get tips, driving for Lyft is a great way to get money now for your needs.
24. Rent your house – Do you travel much or own a second property? Consider listing your house or apartment on Airbnb to make fast cash or create a new stream of income.
25. Yard work – People hate to do yard work. Take advantage of their laziness. Mow yards, pull weeds, or aerate lawns and you can make some nice cash.
26. Deliver food – Deliver meals as an Uber Eats driver, or you could deliver pizzas. You'd be surprised at what you could earn in tips as a delivery driver.
DoorDash is a good alternative to Uber Eats. You only need to be 18 to deliver for DoorDash in many locations. Many DoorDash cities also pay out bonuses to new drivers. Uber Eats and DoorDash are just two of the delivery app jobs you can use to make money on the side, so don't limit yourself to those two.
My youngest brother delivered pizzas for several years and made a killing doing it. If you have a car and don't mind the odd hours this is a great way to make extra money.
27. Lifeguard – This is a great way to make extra money during the summer. You can make at least $10 per hour if you're CPR-certified.
28. Be a caddie – Golfing is an expensive hobby to like, but it's nothing for a caddie to make at least $50 to $100 for a few hours of work walking around with a bag.
29. Walk dogs – Dogs need to walk too! Ask people in your neighborhood or advertise on Craigslist and this can be a great way to make some extra cash.
You can use Care.com to set up a profile so prospective customers can see your references.
30. Housesitting – How many people do you know who are going on vacation this summer? If you can be a warm body, this is money in the bank. Pay for housesitting in our city is $20+ per day, making this easy money.
You can use HouseSitter.com to create a profile so customers can see your references and experience.
31. Scoop dog poop – No, not very glamorous but still a way to make extra money throughout the year.
32. Clean houses – Unless you're like me and clean the house to clear your mind, most don't like to clean their house. Cleaning houses is a great way to make extra money, especially if people are moving and want to tidy up their homes.
33. Wash windows – We have a friend who has a side business washing windows and he does quite well at it. He started by washing windows for a fellow business owner and grew from there.
You will need a few supplies to start, but this can be a lucrative side hustle if you have the right connections.
34. Pet sit – Kennels can be expensive and not always the best for pets. If you like to spend time with animals, caring for pets is a good way to make extra money while their owners are on vacation.
Like some of the options above, Care.com is a great way to find potential customers. Once you get a few clients, ask them to leave reviews so you can begin to build some referral business.
35. Wash cars – When was the last time you paid to wash your car? They can be pretty costly. With a few supplies you can wash cars around your neighborhood, or you can even advertise on Craigslist or Facebook.
36. Deliver newspapers – You may think most people get their news online. That's not always the case. People still pay to have the newspaper delivered to their home each day.
We have a friend who has delivered papers for years to bring in extra income. If you don't mind working early mornings this can be a great way to make extra money.
37. Help people move – Moving is a hassle many want to avoid. If you don't mind the physical work, this is a great way to make extra money on weekends, or during the summer.
TaskRabbit is a great resource to find moving-related jobs in your city. You can either make money helping people load their moving trucks, or simply move items around their home.
38. Sell bottled water – If you have a Costco or Sam's Club membership, buy several cases of bottled water and sell them outside outdoor events – just make sure your city allows you to this prior to doing it.
Depending on where you live this may only be a good option during the summer. If you live in a warmer climate, this can be a good way to make extra money year-round.
39. Work security – I worked security a lot while in college for different events. You usually get to be outside and it's an easy way to make some extra money.
40. Paint – Pretty much anyone can paint. You need very little skill or supplies to do it; you get to be outside; and you can make extra money to boot!
Traditional Ways to Make Extra Money Over the Summer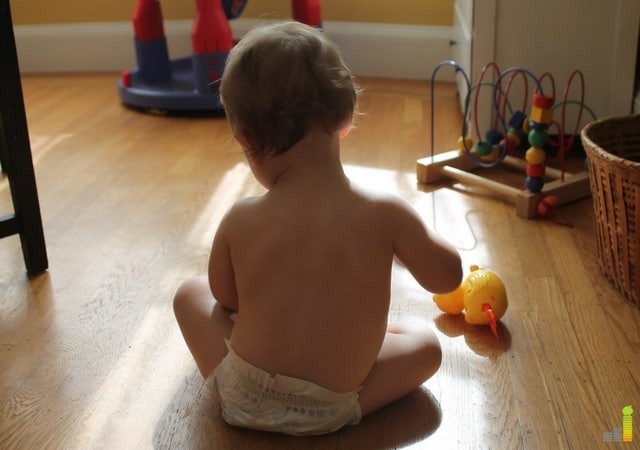 41. Babysitting – Babysitting is one of the most traditional ways to make extra money. The rate you can charge depends on where you live; our city is in the $10+ neighborhood.
If you like children this can be a great way to supplement your income. Sitter.com is a great tool to use if you don't have a big customer base so clients can leave reviews of your experience – plus Sitter.com lets you find new gigs.
42. Get rid of your crap – Are you swimming in stuff your house? We've all been there.
You can make money on that stuff, especially if it's old CDs, DVDs and games for old gaming systems by selling it to SecondSpin. This won't bring in a lot of cash but it can be a great way to pad your savings account.
43. Get a part-time job – This isn't my personal favorite as I'd rather control my hours, but you can always get a part-time job for some extra cash.
Nontraditional Ways to Make Extra Money
44. Sign up for a new credit card – This is one of my personal favorites. If you have a major purchase planned in the near future you can get cash back for that purchase.
Here are some great cash back cards to consider. Just make sure not to overspend when trying to earn cash back.
45. Sell a bodily fluid – Do you need to make cash fast? You can make extra money selling a bodily fluid. 
Pretty, no, but do you really need all that plasma? Check out our guide on how to make money donating plasma to know what to expect with this opportunity.
46. Peer-to-peer (P2P) lending – Investing in the stock market or real estate isn't the only way to invest and earn additional income. You can loan money to those who are in need and make extra money for yourself.
You can use a P2P site like LendingClub to loan money to individuals. Returns obviously vary, but many loans return six to eight percent on average.
47. Rent something you own – If you own your car outright and don't drive it often, you can rent it out to others with a service like Turo.
Just make sure your insurance allows for this kind of arrangement. GetAround is an option to consider besides Turo. You can make up to $800 per month renting your car through GetAround, according to their website.
You can also get creative and rent out other items like camera equipment, your bathroom (yes, that's a thing), your bike, parking spots and power tools just to name a few.
48. Take Selfies – Do you take a lot of selfies? The Stylinity app allows you to tag products you like and share them on your social channels to make some extra cash. If a friend makes a purchase you get a little kickback.
49. Rent your friendship – I don't know that I'd do this, but if you're up for helping people pursue platonic friendships, you can sign up for RentAFriend and make up to $50 per hour plus free meals or movies as well.
50. Sell produce – Is your garden overproducing? Freezing produce is one option, but you could also sell that produce in your neighborhood or at a Farmer's Market to make a little extra money.
While this option is more time-specific, it is a great way to pad your wallet in the summer and early fall months.
51. Sell your old clothes – This is one of the ways we save money on kids clothes. Many consignment stores and sales need clothes to sell.
You can sell clothes on ThredUp, your local Facebook Marketplace or even on Craigslist. 
If you have clothing items your kids have outgrown or no longer wear, this can be a great way to make a little extra cash.
The best thing about this list is that it only scratches the surface. If you have the time and have identified a need, there are countless ways to make extra money this summer and throughout the entire year.
Now, over to you – what are some of your favorite ways to make extra money over the summer? What's your answer to those who say they do not know how to make extra money?
The following two tabs change content below.
John is the founder of Frugal Rules, a dad, husband and veteran of the financial services industry whose writing has been featured in Forbes, CNBC, Yahoo Finance and more.
Passionate about helping people learn from his mistakes, John shares financial tools and tips to help you enjoy the freedom that comes from living frugally. One of his favorite tools is Personal Capital , which he used to plan for retirement and keep track of his finances in less than 15 minutes each month.
Another one of John's passions is helping people save $80 per month by axing their expensive cable subscriptions and replacing them with more affordable ones, like Hulu with Live TV.
Latest posts by John Schmoll (see all)