School is finally over for the year, and it's time to take it easy for a bit. But, if you like to keep busy or need extra cash, you might still need to work.
Thankfully, there are many opportunities to make money until the next school year starts. In some cases, all you need is a laptop or car.
This guide shares a few of the top summer jobs for teachers that pay well if you want to supplement your income.
What Can Teachers Do in the Summer to Make Money?
It is often necessary for teachers to need a summer job to make money on the side and create some financial breathing room in their budgets.
According to the National Center for Education Statistics, the average salary for teachers in the U.S. in 2022 was $66,000 for primary and secondary teachers.
If you don't make enough during the school year, you may need to earn more. Just make sure to verify your eligibility to work a summer job with your administration first.
Here are the top ways for teachers to earn extra income during the summer months.
1. Drive With Uber
One of the best side hustle ideas is delivering food orders or driving with a rideshare service. This space has exploded in recent years and is a terrific way to earn extra cash.
Apps like Uber Eats let you choose to accept an order customers place on their respective platforms. If you accept the order, you go pick up the meal at the restaurant and deliver it to the customer.
Furthermore, if you don't want to handle food in your car you can drive with Uber as a rideshare driver. You can drive with both sides of the service if you wish.
Here are the driver requirements to drive with Uber:
Must be at least 21 years of age.
Have at least one year of licensed driving experience in the U.S. (or three years if you are under 23 years old).
Have a valid U.S. driver's license.
Show proof of vehicle registration and insurance.
After you sign up, you will need to pass a background check. It'll check your driving record and criminal history.
Vehicle Requirements:
Must be registered with the state. Uber may require proof of registration, depending on your location.
Must be insured according to your state's minimum coverage laws.
Have four doors and seat at least four passengers (excluding the driver).
Earnings are paid weekly, but you can request Instant Pay for $0.50 with Uber. You can have a flexible schedule and accept orders when it works best for you.
2. Deliver Meals With DoorDash
DoorDash is a terrific alternative to Uber if you only want to deliver meals. Customers can order from popular restaurants in their city, and a Dasher delivers the food.
If you sign up to become a DoorDash driver, you can deliver meals via car, scooter, or bike. Like other delivery app jobs, you can create your own schedule.
When driving for DoorDash, you can accept or reject any food delivery jobs you see. It's possible to view what the delivery is worth and if you'll receive a tip before accepting any order.
Dasher pay depends on factors like tips and items delivered. Any tips you receive are yours to keep. DoorDash even offers promotions to help you increase earnings.
Payments are processed weekly. You can request Instant Pay for a minor fee.
Dasher requirements are similar to what you will find with any other on-demand delivery app. If you're at least 18 years old, have a clean driving record, and drive a reliable car, you can apply to work.
Read our DoorDash driver review to learn more.
3. Deliver Groceries
Another one of the best summer jobs for teachers is buying and delivering groceries to busy families. Instacart Shopper is the top grocery delivery platform in the space.
The service is in over 6,000 cities nationwide. It hires shoppers and delivery drivers to serve people who use its app.
*Related: If you're looking for other food delivery jobs, read our guide on delivery jobs like Uber Eats to find additional opportunities.
You can pick your schedule in advance, depending on your availability. The app also lets you choose which areas you work in. This is helpful if you don't want to drive too far.
It's possible to earn $20 an hour when you include tips. Read our guide on other jobs that pay $20 an hour with no experience if you don't want to be a delivery driver.
Whenever someone requests grocery delivery, you receive a notification. You then accept the order and purchase the groceries.
The Shopper app includes a delivery route to the customer to effectively maximize your time.
Pay is distributed weekly, but you can request an instant cash out for a minor fee.
Read our review of how to become an Instacart Shopper to learn more.
Benefits
Logo
Instacart
Earn up to $20+ per hour

Deliver groceries with just a car from nearby stores. Get started today!


4. Walk or Board Dogs
If you love animals, pet sitting and dog walking are fantastic ways for teachers to earn money in between school years. This is one of the best under the table jobs if you love pets as you can care for dogs or cats while the owners work or travel.
The Rover app lets you earn between $15 and $20 an hour. You can increase earnings by caring for multiple pets in your own home or by walking more than one dog.
Rover lets you choose the types of pets you're willing to care for and the dates you can work. Pet owners will send you requests that you can approve or reject.
You can advertise these pet care services:
Overnight dog and cat boarding
Dog walking
Doggy daycare
Housesitting and drop-ins
Rover claims pet sitters can earn $1,000+ per month. If you love animals, this can be a fun side hustle for teachers and a fantastic alternative to working for a food delivery service.
Read our Rover review to learn how to earn money as a dog walker.
*Related: Are you looking for other ways to earn money on the side? Read our guide on how to make $1,000 fast to find something that works for you.
Benefits
Logo
Rover - earn up to $1,000/mo. walking dogs!

Rover offers $1,000,000 in protection, 24/7 support, and vet assistance.



5. Proofreading
Since you already get paid to grade papers, proofreading is a good complement to that. It's a terrific way for teachers to earn extra money during the summer months.
Acting as a proofreader is different from editing. You review content for spelling and grammatical errors before a company makes it public. It's a high-demand job since firms don't want to publish messy copy.
You can either get clients locally or find them online. According to the Editorial Freelance Association, the average proofreader can charge up to $35 per hour.
As a new proofreader, you can expect to earn at least $20 per hour. Getting started as a proofreader is simple, but growing a client base takes some time.
You can sign up for this free proofreading workshop to learn how to be successful with this side gig.
Read our review on how to become a proofreader to learn more.
6. Be an Online Tutor
Being a private tutor is an excellent choice if you're looking for summer gigs for teachers. You obviously have teaching skills, so this can be a natural fit.
There are multiple ways to make money as a tutor. Teaching English online is a popular way to make money online for educators.
However, hour requirements for online tutoring may not be what you desire. If so, in-person tutors are always in demand, even during summer vacation.
Students taking summer school classes or wanting to prepare for the upcoming year could need extra help.
Sites like Care.com let you market your availability and find clients. You can also promote your services on social media to find gigs near you.
If you want to use your skills while working flexible hours, online tutoring can be a great summer job for teachers.
7. Work as a Summer Camp Counselor
Working summer camps is a fun way for teachers to make money when school isn't in session. This isn't the highest-paying gig, but it lets you spend time outside and work with children.
Depending on where you live, there are likely numerous earning opportunities. You can check with your local YMCA or community center to find jobs. Word of mouth is another popular way to find this kind of work.
Coaching youth sports is a good alternative to being a camp counselor but might require more hours.
8. Teach a Course Online
If you want to work from home during the summer, teaching an online course is a terrific way to make money as a teacher. Teaching English online used to be one of the best online summer jobs for teachers.
Now, there are many options beyond teaching English. Online marketplaces like Udemy let you teach anything from photography to coding. You create the curriculum, and much of the teaching is done via video.
This will take you some initial work to create the course, and you will want to market it. However, Udemy alone has nearly 60 million students, so there is ample opportunity.
Furthermore, an online course can be an effective way to build somewhat passive income for you throughout the year.
9. Virtual Assistant
If you have strong communication skills and want to work remotely, being a virtual assistant (VA) is one of the best summer jobs for school employees.
VAs help small businesses function by helping them manage their day-to-day activities. This can include any of the following:
Email management
Project management
Invoicing
Light editing or proofreading
Specialized skills aren't necessary to become a VA, but they can increase your earning potential. You can expect to earn roughly $20 per hour as a VA. It's possible to earn up to $35 if you have advanced skills.
Consider using sites like Fiverr or FlexJobs to find VA gigs. You can also attend this free webinar to learn how to find clients and increase your income potential.
Read our guide on how to become a virtual assistant to learn more about this part-time job opportunity.
10. Sell Lesson Plans
As an educator, you know how challenging it can be to create lesson plans. If you don't mind the process, selling lesson plans is one of the best online side hustle ideas to pursue.
You can do this through a platform like Teachers Pay Teachers. This site allows educators to sell lesson plans, assessments, and resources to other teachers. Better yet, you can set your prices.
It's possible to sell your materials year-round or solely in the summer. This way, you can increase your earnings or save the plans you make throughout the year to have an income stream during the summer.
According to the Teachers Pay Teachers website, some teachers have made $50,000 in a single month. They simply ask that your content is original and that you are the owner.
It's also important to ensure your school will allow you to sell your lesson plans. There has been some legal wrangling over this issue, so you may need to look for different ways you can make money.
11. Be a Housesitter
Housesitting is one of the best summer jobs for teachers. It's also a relatively simple opportunity. All you typically need to do is sleep at a house when the owner is on vacation.
They may ask you to do easy tasks, like checking the mail, taking out the trash, or watering their garden. You can even combine this gig with other money-making opportunities to increase your income.
To get started, you can tell friends and neighbors you're looking for gigs. However, if you want to broaden your network, a site like Care.com is an excellent resource for finding summer jobs.
The site lets you create a profile, get recommendations, and find work.
12. Teach Summer School
Staying in the classroom may not be a desirable way to make money during your vacation time. However, if gig economy jobs don't interest you, summer school teachers are always in demand.
One benefit is that you may be able to earn more than you normally do during the year. The summer session doesn't go the entire summer either, so a break is still possible.
Classes typically don't span the entire day, so you may have some free time in the afternoons. Ask your administration what opportunities are available in your district to teach summer school.
13. Teach Test Prep
If you don't want to be stuck in a classroom, being a test prep instructor allows teachers to make money during the summer.
High school and college students often focus on standardized tests like the ACT, SAT, GRE, or LSAT during the summer. If you have experience in the right area, this can be an excellent way to make ends meet.
Both the Princeton Review and Kaplan Test Prep have opportunities to teach for different tests. If you're looking for side hustles from home, consult either of the two platforms to learn what online opportunities they offer.
You can also find local ways to teach test prep through local schools.
14. Do Small Gigs on Fiverr
Online side hustles are a proven way to make money during the summer and beyond. If you like variety and have marketable skills, Fiverr is a top platform to use.
Fiverr is a popular resource for finding freelance work. You can do virtually anything on Fiverr, including:
Writing thank-you notes
Singing a jingle
Animation
Design
Editing videos or written content
Coding
Gigs start at $5, but you can significantly increase earnings through add-ons you provide to clients. There's no limit on pricing add-ons, so this can be a lucrative side job.
15. Complete Odd Jobs Near You
Do you like to fix things or enjoy physical work? If so, you can make money doing odd jobs during the summer to supplement your income.
TaskRabbit is a great resource for finding handyman jobs if you don't want to bother friends or neighbors. You can make money in numerous ways, including:
Home improvements
Doing yard work
Painting
Assembling furniture
Moving service
In fact, there are over 200 types of odd jobs you can do on the platform.
TaskRabbit lets you find gigs near you in dozens of categories. It also manages payments, so you don't need to accept cash from clients.
You can even set your own rates, which are usually in the $20-$50 per hour range.
16. Work as a Transcriber
If you have good attention to detail, transcription work is an excellent way to earn extra income as a teacher during the summer.
Transcription work is fairly straightforward. You listen to audio files and type what is said. If you don't mind being inside and are patient, this is a good way to work from home.
All you need is a computer, high-speed internet, and headphones. Rev is a legitimate website to use to find transcription jobs.
Pay is released weekly, and sites like Rev are a great alternative to an app-based job that may require you to leave home to work.
17. Freelance Writer
Freelance writing is an awesome job for teachers to do during the summer. Flexibility is the main draw of this side gig.
You can write as little or as much as you want. Plus, you can do it from wherever you want, unlike independent contractor gigs.
As a freelance writer, you can create content in various forms, including:
Blog posts
Email blasts
Speeches
White papers
Blog posts are a common form of content businesses want. Rates vary, but it's possible to earn $100-$200 per post.
As an educator, you will find there are companies that hire teachers for their experience or background. This can help you earn more.
If you don't know where to start, search for free webinars to learn things like how to find clients and set competitive rates.
Read our guide on how to write articles for money to learn more.
Bottom Line
It's normal to think second jobs for teachers should include something with children. Those are certainly opportunities, but they aren't the only ones you can try.
There are many summer jobs for teachers, even some that pay well. From part-time jobs to working for a delivery gig app, there is something for everyone.
What's your favorite way to make some money on the side?
*Earning more on certain types of orders (ex. alcohol): Earn more per order as compared to restaurant orders. Actual earnings may differ and depend on factors like number of deliveries you accept and complete, time of day, location, and any costs. Hourly pay is calculated using average Dasher payouts while on a delivery (from the time you accept an order until the time you drop it off) over a 90 day period and includes compensation from tips, peak pay, and other incentives.
*Get paid instantly (DasherDirect): Subject to approval
*Cash out daily (Fast Pay): Fees apply
*Start Dashing today: Subject to background check and availability
*Dash anytime: Subject to availability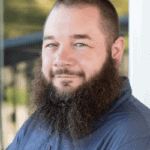 I'm John Schmoll, a former stockbroker, MBA-grad, published finance writer, and founder of Frugal Rules.
As a veteran of the financial services industry, I've worked as a mutual fund administrator, banker, and stockbroker and was Series 7 and 63-licensed, but I left all that behind in 2012 to help people learn how to manage their money.
My goal is to help you gain the knowledge you need to become financially independent with personally-tested financial tools and money-saving solutions.