Personal finance apps like You Need A Budget (YNAB) make it easy to see how you're spending your money while tracking your savings progress.
Even though YNAB is a powerful budgeting tool, you may prefer a different platform to manage your money. If you're looking for alternatives to YNAB, there are plenty of options to consider.
What Can I Use Instead of YNAB?
YNAB is an excellent online budgeting service, but it's not for everyone. Recent price increases or a lack of certain tools may cause you to look for another resource.
As a preview, here are our favorite money management tools to consider.
| App | Best For |
| --- | --- |
| Tiller | Tracking your spending |
| Empower | Wealth management |
| Qube Money | Envelope budgeting |
| CountAbout | Small business finances |
Here are seven top YNAB alternatives to track your spending and manage your finances.
1. Tiller
Tiller Money is a fantastic choice if you love spreadsheets. The platform helps you monitor your spending by putting all of your info into Microsoft Excel or a Google Sheet.
When you first sign up, you'll connect your bank accounts. Then, the service imports your information into your very first spreadsheet (Foundation Template).
The longer you use Tiller, the more detailed your sheets will become. This platform automatically syncs your transactions in real-time, so there's minimal effort required from you.
You can create up to five different spreadsheets for various personal goals or tracking your business expenses.
While the standard template is highly functional, you can find spreadsheets for numerous other budgeting strategies to help you track your financial goals.
Unfortunately, Tiller does not currently offer a mobile app as it's only web-based. Additionally, it doesn't track bill payments, investments, or credit scores.
How Much Does Tiller Cost?
Tiller costs $79 per year, which is roughly $6.58 per month.
The company does offer a 30-day free trial so that you can test out the service.
Benefits
Logo
Tiller - track your spending
Cost: $7/mo

Start tracking your spending easily and quickly with Tiller's 30-day free trial.

2. Empower
Empower (formerly known as Personal Capital) is an excellent free online money management software program. It's also one of the best alternatives to YNAB.
This service is worth considering if you want a net worth tracker need help with retirement planning . Furthermore, their basic budgeting tools help monitor your spending and create savings goals.
The service is free to use and easy to set up. After registering, you manually enter your financial accounts, bills, expenses, and investments.
In addition to syncing to most banks and brokerages, you can manually enter transactions and assets. This lets you see all of your accounts in one place.
Empower also provides a free asset allocation and portfolio fee analyzer that can help optimize your investment strategy.
This helps give you a more long-term view of your finances vs. what's offered by YNAB.
Betterment is a suitable alternative. The robo-advisor offers a cash management account, and a variety of investing tools to help you oversee your long-term financial goals.
Empower is accessible via its website or mobile app that's available for both Apple and Android devices.
Ultimately, this is a budget app that you can use if you want a more holistic view of your money. It also has a bit of a learning curve for novices.
If you're struggling and living paycheck-to-paycheck, you may want to consider other YNAB competitors. But, if that doesn't describe you, then Empower is one of the best personal finance tools to use.
Read our Empower review to learn more.
How Much Does Personal Capital Cost?
Empower is a free budgeting app. There is no cost to use the service.
They do offer a paid service that provides wealth management assistance from trained professionals.
It's important to note that you need at least $100,000 to invest if you want to use this feature. Plus, it carries a .89 percent annual advisory fee.
Benefits
Logo
Personal Capital - track your net worth for free!
Cost: No cost

Excellent free budgeting software and one of the top alternatives to Mint. Keep on track of your monthly budget.


3. Simplifi by Quicken
Simplifi by Quicken is a recent entrant into the space and is meant to be an upgrade to the traditional Quicken service.
However, you shouldn't let its youth deter you since it has been rated as a top budgeting app by numerous publications.
Simplifi, like Empower, is a suitable replacement for YNAB if you want a comprehensive view of your finances. Once you open an account, you link your bank accounts, loans, credit cards, and investment accounts.
*Related: If you're looking for other all-inclusive budgeting apps, read our guide on the best Personal Capital alternatives to find your top choices.
The platform then creates a spending plan that is auto-generated based on your actual transactions and income.
You can also add customized budget percentages, view upcoming bill due dates, and tag individual transactions.
Simplifi has both Android and iOS-based apps as well as a website.
If you're a fan of using a zero-based budget, you may want to keep using YNAB. However, if you need investment tracking and want to lower your spending, Simplifi is one of the best YNAB alternatives.
How Much Does Simplifi by Quicken Cost?
Simplifi is more affordable than YNAB. It costs $3.99 a month, billed annually at $47.88.
You can try Simplifi free for the first 30 days to see if it's right for you.
Read our Simplifi review to learn more.
4. Qube Money
Qube Money is an excellent app to use if you follow the envelope budgeting method.
While this philosophy is often criticized for not being current or lacking the power to help you save money every month, many people think it is an effective option to manage their money.
The founders of Qube Money view it as a way to modernize the cash envelope system for the 21st Century.
Qube's goal is to give every dollar a purpose. This is incredibly helpful if you follow a value-based spending mentality.
When you sign up for the service, you create qubes for every category in your budget.
New transactions pull funds from the given qube. You can view what each qube has at any time within the app.
One other feature that sets Qube Money apart is the ability to create family accounts. You receive up to ten authorized users with this option. Plus, you can include teen accounts for children in your family.
The platform has both Android and iOS-based apps as well as a website.
How Much Does Qube Money Cost?
Qube offers both free and paid accounts.
Basic is the free option. It allows you to create ten qubes and gives you access to a debit card.
Premium costs $8 per month and provides unlimited digital cash envelopes. This can be an individual or joint account, and it includes enhanced reporting features.
You can use the code FRUGALRULES to receive free access to the Premium plan for the first eight weeks.
Family costs $15 per month and includes everything in the Premium plan plus the ability to have up to ten authorized users.
5. Mint
Mint is one of the most popular free budgeting and saving app options on the market. It's also one of the best alternatives to YNAB.
The company is owned by Intuit, the personal personal accounting software company. Like Simplifi, it lets you track your checking and savings accounts, credit cards, investments, and loans.
Another nice feature of Mint is that they send you an alert if your bank account balances are low. This is a terrific tool that can help you avoid budgeting mistakes or incurring bank fees from overdrafts.
Other helpful features that Mint offers include strategies to avoid ATM fees and alerts if there are any unusual purchases in your accounts.
The platform can be accessed via desktop or Android and iOS apps.
While Mint shines in helping with money management, it does have its downsides. For example, it makes money via ads and by referring you to premium services.
Free financial tracking tools must earn cash somehow. But, if ads annoy you, you may want to use one of the other YNAB alternatives on our list.
You can also consult our guide on the top alternatives to Mint to find other suitable options.
How Much Does Mint Cost?
Mint is free to use. There is no cost for this budget software.
While Mint is a fantastic way to save money if you're on a tight budget, you must deal with ads to use the service.
Read our YNAB vs. Mint guide to learn more about how the two services compare.
6. PocketSmith
Do you prefer a calendar-based approach to budgeting? If so, PocketSmith could be a good personal finance app for you.
PocketSmith follows an "event-based" budgeting strategy. It tracks both your recurring and one-time expenses. Then, it creates a personal calendar just for you.
The app is a fantastic choice for people who have multiple streams of income, such as:
Those who work full-time and have multiple side hustles
Airbnb owners
Partners who budget together
This flexibility makes it one of the more unique apps similar to YNAB.
Additionally, PocketSmith lets you create cash flow forecasts to help you manage short-term needs. This can be helpful if you need to monitor your spending habits or save more money.
Unfortunately, things can get messy in PocketSmith. The platform doesn't organize your transactions as easily as other apps.
PocketSmith does allow you to sync your transactions and accounts, but that is only offered in its paid versions.
The popular budgeting app is available for both Apple and Android devices. You can also use its web platform to manage your account.
How Much Does PocketSmith Cost?
PocketSmith has three different monthly plans available, including a free plan. This option supports 12 budgets, up to six accounts with manual input, and six months of projections.
The Premium plan starts at $9.95 per month or $90 when billed annually. You receive unlimited budgets, up to ten accounts with synchronization, and ten years of projections.
The Super plan is $19.95 per month or $170 when billed annually. Plan benefits include unlimited accounts and up to 30 years of projections.
This is similar to EveryDollar, which has both a free and paid option. Read our YNAB vs. EveryDollar analysis to learn more.
7. CountAbout
CountAbout is the only website that allows you to import your financial data from both Quicken and Mint. This is helpful if you use both platforms but want an all-in-one tool.
The service also lets you automatically import expenses and income, create a budget, and get financial reports.
You can receive reports that make it easy to optimize your budget since you can compare what you spent against your budget. They are even customizable for your taxes.
Another helpful feature CountAbout includes is small business invoicing. The platform lets you send invoices, attach and reconcile receipts, and customize accounts.
This feature makes CountAbout one of the best YNAB alternatives for small business owners.
You can access your CountAbout account on the web as well as via a mobile app that is available on Android and Apple devices.
How Much Does CountAbout Cost?
CountAbout has two plans, including Basic and Premium.
Basic is only $9.99 a year. It lets you connect any financial account, but everything is manual. Plus, there is no option for downloading transactions.
Premium is $39.99 per year. Everything is automated for you with this option.
Additionally, CountAbout offers a 45-day free trial instead of the 34-day trial at YNAB.
Our Methodology
Choosing a budgeting app is an important step if you want to improve your finances. The right service can help you pay off credit card debt or identify opportunities to achieve your long-term goals.
We took several factors into consideration when grading the available budget tools. These include:
Does the app do more than budgeting? Apps like YNAB are a terrific way to help you make a budget plan, but that doesn't provide a holistic view of your finances.
You may not need a personal money management app that includes investing or mortgage accounts, but including them does provide a more in-depth view of your finances.
Does the app offer bank-level security? This is a necessity whenever you are linking financial accounts. All of the options on our list provide bank-level security and two-factor authentication. Many also offer alerts to warn you about suspicious activity.
Can you try the service for free? The goal of budgeting software is to save you money. It's fine if it has a paid version, but it should offer a free trial. All of the services on our list provide free versions or a free trial.
*Related: Starting a budget can be difficult if you're just out of school and a novice. Consult our budget worksheet for recent college grads to learn where to begin.
Is the app easy to use? A budget app is supposed to simplify your life, not make it more difficult. We chose apps that are relatively easy to use and offer a wealth of tools to simplify your finances.
Do your due diligence when choosing a budgeting platform. There are many good options, but it's best if you choose one that fits your needs.
Why You May Want to Avoid You Need A Budget
YNAB is a helpful resource that aids users in improving their finances. It's not a bad service. Many people have benefitted from using it over the years.
But, it's not perfect. A recent price increase to $14.99 a month, or $98.99 a year, puts it at the high end of budgeting apps.
While the platform's increase of $40 or $50 a year may not amount to much, the bloated cost has left some users wanting more.
Additionally, YNAB lacks long-term planning tools found with other personal finance software programs. It's a terrific tool for budgeting, but you'll need something more robust to plan for the future.
Tools like Simplifi or Personal Capital do a better job at looking at things like your retirement goals and items beyond your monthly bills.
If you need an all-encompassing view of your financial health, you may want to consider one of those YNAB alternatives.
Bottom Line
Regardless of how you prefer to manage your money, there is an app that can help. While YNAB works for many people, not everyone budgets or manages their finances the same way.
That's why it's called personal finance.
You can use the free trials and free versions of these YNAB alternatives to find the best budgeting solution to track all of your accounts.
How do you stay on top of your finances each month?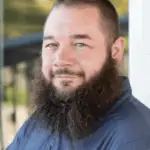 I'm John Schmoll, a former stockbroker, MBA-grad, published finance writer, and founder of Frugal Rules.
As a veteran of the financial services industry, I've worked as a mutual fund administrator, banker, and stockbroker and was Series 7 and 63-licensed, but I left all that behind in 2012 to help people learn how to manage their money.
My goal is to help you gain the knowledge you need to become financially independent with personally-tested financial tools and money-saving solutions.