We all face challenging financial circumstances from time to time. Whether it's mountains of debt, or having no emergency fund to manage a crisis, difficult times cause stress.
Many Americans can relate. In fact, LendingClub found that, as of the end of 2021, over 60 percent of Americans live paycheck to paycheck.
If you are in this situation, you may wonder what your options are if you can't pay your bills this month. This guide shares what to do if you're unable to manage your current expenses and how you can improve your finances.
What to Do if You Can't Pay Your Bills
Being unable to pay your monthly bills is a situation many people face. There's no shame in it.
Nevertheless, now is the time to take action.
You might be tempted to give up or completely ignore your obligations. However, that will only make the situation more dire. Here's what to do if you're at the end of your financial rope.
Prioritize Your Bills
Sitting down and analyzing your bills is the first step to take if you want to stop living paycheck to paycheck.
Look at everything you spend money on each month and make a list of monthly bills in order of priority.
This is not the time to lie to yourself. Create a budget focusing on your most important bills first so that you know what to prioritize.
As Dave Ramsey says, this is the time to cover your "four walls," which are:
Food
Utilities
Shelter
Transportation
He argues that you should prioritize expenses in that order. While each situation is different, it's vital to cover those four areas.
If you're struggling to pay bills this month, remember that most monthly expenses are a luxury, not a necessity. This even includes paying anything towards getting out of debt.
That goal can wait for the moment, especially if you're dealing with job loss and don't know when you'll start earning again.
Take care of yourself and your family first. Don't let creditors, scammers, or anyone else convince you otherwise.
However, if possible, continue making the minimum payments on any indebtedness with your extra money. This way, you won't damage your credit score by missing a payment.
How to Manage Payments
Understanding that you need to prioritize which bills to pay each month is the first step. Next, it's time to contact your creditors and the people you owe to see if it's possible to modify your payments.
Mortgage or Rent
If you're struggling with making your rent payment this month, contact your landlord. Ask if there is anything they can do on their end to help make it possible for you to pay your rent.
Even if it's breaking the payment into several smaller payments, that may give you the breathing room you need to keep a roof over your head and prevent them from having to find a new tenant.
Some cities have protections against eviction, and there can be other resources when you need help paying rent.
If you can't pay your mortgage, contact your loan servicer. Your lender may offer a loan modification that can reduce your monthly payment by extending your loan payoff date.
If you're suffering from a job loss, your servicer may place your loan in temporary forbearance. Interest can still accrue, but the deferment of payments gives you more cash to use towards other bills.
Once you get back on your feet, look for ways to save on this cost. Budgeting for rent is an overlooked, but essential skill to use.
Utilities
If you're struggling to pay your utility bills, it is time to take action. Contact your provider and let them know about your current situation.
See what plans they offer to help you save money and keep the lights on in your home.
You can also do a quick internet search for options that will let you get help paying electric bills. Some local organizations often provide assistance.
In addition to financial relief, explore ways to reduce consumption. This might mean keeping your house a little cooler during the winter or warmer in the summer.
Also, look for leaky faucets or other appliances that may need simple repairs to improve their efficiency.
Car Payment
Car payments are often a big chunk of most budgets. Like other financial responsibilities, you don't want to ignore the lender if you are unable to pay the bill this month.
You want to contact them and inform them of the situation. Ask what resources they have to adjust your current payment.
You might be able to modify your bill payments, defer payments, or waive late fees.
Food
You obviously can't cut out food, but you can be wise about what you buy. Avoid spending on unnecessary items. Instead, focus on staples.
If you're doing your own shopping, look for cheap grocery stores in your area, like Aldi, to help stretch your budget.
You can even use an app like Ibotta to get cash back on your shopping.
Furthermore, your community may also have a local food pantry that provides essentials.
Government food assistance programs like SNAP, WIC, and school lunch programs can also be valuable if you are having financial problems.
Lenders
It's even possible to find financial relief for your credit cards and student loans.
Credit cards: Strive to make the minimum payment to keep your account in good standing. Late payments can incur fees and reduce your negotiation power with your creditor.
If you're struggling to make your payment, contact your issuer and see what assistance they might be able to provide. Don't ignore them since that will only make the situation worse.
Student loans: Most federal loans have hardship benefits like income-driven repayment plans and loan forgiveness programs. Contact your federal loan servicer to request assistance.
Additionally, these benefits do not apply to private student loans. If you're in doubt as to whether or not you qualify, contact your servicer for an answer.
Other Bills
You may have additional monthly bills, like cell phone, cable, and more. If you're unable to pay bills this month, look for ways to slash those bills.
It's easy to find a cheaper cell phone plan or cut the cord on cable to help lower costs. Again, these are not necessities to live, so look for ways to reduce those costs.
What to Avoid if You Need Financial Assistance
Dealing with financial stress is certainly a challenge. You may find that some options may present themselves as a way to solve your predicament.
They'll often only make the situation more stressful. Here are a few things to avoid if you need help paying bills.
Credit Cards
A credit card is a convenient way to pay for expenses while falling behind on bills, or so it seems. Unfortunately, credit cards are often a mirage in the middle of a financial desert.
Credit cards have high interest rates. If you only make the minimum monthly payment, it may take years to pay off your balance.
It's also easier to charge unnecessary expenses instead of paying cash, which increases your total balance and lifetime interest charges.
The last thing you want to do is accrue debt. There are numerous other ways to get help with bills that are far better than credit cards, especially if you need money now.
Take advantage of those and forget credit cards.
Payday Loans
If there's anything worse than credit cards, it's payday loans. Payday loans market themselves as an easy way to get quick money.
What these lenders hide is that payday loans create a cycle of debt that is full of egregious fees and penalties. As a result, it's more difficult to repay your unpaid bills.
Take advantage of one of the best alternatives to payday loans. You'll fare far better.
Buy Now, Pay Later Apps
Buy Now, Pay Later (BNPL) is one of the newest trends to purchase items with fixed, monthly payments that appear to be budget-friendly.
Unfortunately, these apps make it easier to create debt because you might be able to afford items that you don't need right now and probably can't afford upfront.
In addition, these services can trick you since they usually charge high service fees instead of interest. This means that your borrowing costs can be similar.
Apps that loan you money against earned wages are similar and should be avoided. They claim the funds create freedom but they usually continue the cycle of debt.
Multi-Level Marketing
Multi-level marketing (MLM), or pyramid schemes, paint themselves as a terrific option to get rich quickly. Unfortunately, that's a lie.
Per the Federal Trade Commission, less than one percent of those who join an MLM earn a profit. Often, joining an MLM only leads to debt and frustration.
For example, you have to spend a lot of money upfront to build up your inventory. Then, you have to find people willing to buy your items for a higher price.
Reports indicate that MLM companies are increasingly targeting those who are falling behind on bills. It's not worth the hassle, so don't fall for their promise of riches.
How to Stop the Bleeding
If you often look for how to get help paying bills, it's time to stop the bleeding. You want to keep money from going out as much as you can.
If possible, you want to bring money in and save money. Here are a few ways to do that.
Apply for Unemployment Benefits
Unemployment benefits are of particular importance if you lost your job. It may feel shameful to apply, but this relief option is there for a reason.
This financial lifeline can help you pay for your basic expenses.
Find a Side Hustle
A second job can offset a drop in income if you're no longer working overtime or have reduced shifts.
Earning extra income is an excellent choice if you need help paying your bills. There are countless ways to bring extra money into your home, often with little or no special skills required.
One of the best ways to make extra money is by working for on-demand delivery apps. DoorDash is available in most cities, and you can deliver meals from local restaurants.
You can work around your schedule, and DoorDash drivers pay varies depending on numerous factors.
If you don't want to leave the house, read our guide on ways to make money from home to earn extra cash.
Keep in mind that if you apply for unemployment benefits, that may impact your attempts to supplement your income. When you apply, it's best to ask how much you can earn without reducing your benefits.
Regardless, a side gig is a fantastic way to earn additional cash if you have a low income. Read our guide on how to save money on a tight budget to identify other opportunities.
Benefits
Logo
DoorDash
Earn cash and create your own schedule!

Deliver food with just a car or scooter. Get started today!


Start Cutting Your Bills
Do you often ask yourself, "How can I pay my bills?" If so, the first step is to learn how to lower your monthly bills.
Go over each monthly recurring bill and find ways to cut costs. The amounts may seem small, but they all add up.
If you need help negotiating or reducing bills, a service like Rocket Money is a good resource. The service has no upfront or hidden costs, though they do retain 40 percent of any savings they win for you.
It seems impossible to budget when money is tight, but the strategy above simplifies the process.
Start Saving
Building an emergency savings account is essential once you get your head above water with bills. Even if it's only $10 or $20 a month, you want to start saving.
This will help you end the cycle of debt and provide a cushion to fall back on if the unexpected happens. It's advisable to build an emergency fund that equals three to six months of living expenses.
Don't let the amount keep you from starting. Set a goal to save $500, then $1,000, and work up from there. This will provide a good launching point to reach the more robust goal.
Chime is an excellent resource to build your savings. The money management app has a savings account, over 60,000 fee-free ATMs, no minimum account balances, and more to help you manage your resources.
Read our Chime review to learn more.
If you've had past banking problems, opening or maintaining a bank account may be a challenge. Read our guide on the top second chance bank accounts to consider if you're facing that situation.
Bottom Line
It's scary if you need help paying bills. When we face uncertainty, it may seem like there are no available avenues for help. Luckily, that is not the case.
In our current turbulent culture and in normal times alike, there are almost always ways to find assistance. If you take the time to assess your finances and form a plan, you will be in a better position financially.
What do you do when you need help paying monthly bills?
*Earning more on certain types of orders (ex. alcohol): Earn more per order as compared to restaurant orders. Actual earnings may differ and depend on factors like number of deliveries you accept and complete, time of day, location, and any costs. Hourly pay is calculated using average Dasher payouts while on a delivery (from the time you accept an order until the time you drop it off) over a 90 day period and includes compensation from tips, peak pay, and other incentives.
*Get paid instantly (DasherDirect): Subject to approval
*Cash out daily (Fast Pay): Fees apply
*Start Dashing today: Subject to background check and availability
*Dash anytime: Subject to availability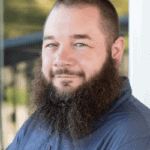 I'm John Schmoll, a former stockbroker, MBA-grad, published finance writer, and founder of Frugal Rules.
As a veteran of the financial services industry, I've worked as a mutual fund administrator, banker, and stockbroker and was Series 7 and 63-licensed, but I left all that behind in 2012 to help people learn how to manage their money.
My goal is to help you gain the knowledge you need to become financially independent with personally-tested financial tools and money-saving solutions.