Payday is a few days away, but you need cash now to pay a bill. The good news? There's an app for that.
Cash advance apps market themselves as helpful tools if you're tight on money. The bad news is that these platforms can actually be more harmful than helpful.
Here's what you need to know about paycheck advance apps.
What is a Cash Advance App?
An early wage access app is a service that lets you borrow against your paycheck. Most platforms let you deposit future earnings into your bank account.
Accessing these funds early can provide short-term financial relief or let you pay surprise bills.
Popular apps include:
Branch
Earnin
Empower
Moneylion
Payactiv
Each one works a bit differently, but all will loan you money until payday. Some apps, like Branch or Payactiv, require an employer sponsor but still work the same.
Read our guide on apps like Dave to learn more about how these options compare. You can also read our review of the top Earnin app alternatives to learn more about its competitors.
How Do Cash Advance Apps Work?
Apps that loan you money against your paycheck are simplistic in how they work.
Here is how the cash advances work.
| Step | Action |
| --- | --- |
| 1 | Request funds from future earnings |
| 2 | Cash is deposited into your bank account |
| 3 | Borrowed funds are withdrawn from your bank account on payday |
It's not a difficult process, and it helps you pay bills if you're in need to get cash fast.
Most apps let you take a short-term advance of $200 – $500. They also typically charge fees of just several dollars.
However, many platforms request a "tip" for using their service. Most of the time, these are optional.
Nevertheless, some apps, like Earnin, default to automatically charge a tip. In Earnin's case, it's $9. You can lower the tip, but most apps make it difficult to accomplish.
These tips and fees are deducted from the total amount you receive.
Keep in mind that you must pay the money back. Repayment funds are automatically withdrawn from your linked bank account if you don't pay the advance back on your own.
What are the Risks of Early Wage Access Apps?
Receiving advance access to wages is largely harmless on the surface. It helps you pay bills and keep creditors at bay.
But, these apps are not without risk. Here are some concerning issues to consider.
They Are a Temporary Solution
It's not uncommon to face a financial emergency where having additional funds is immensely helpful. Many people face these situations, especially if they lack a steady income.
Unfortunately, a paycheck advance is often like putting a bandage on a gaping wound.
Regularly accessing a paycheck advance reveals a larger issue is at work. You likely aren't earning enough, need to kill spending, or both.
Rather than shame yourself, take action to solve the issue.
There are many ways to earn more money. Or, if spending is the issue, try to cut your monthly bills.
Then, use those funds to help you stop living paycheck-to-paycheck.
It Can Create a Relentless Cycle
Needing a one-time cash advance is nothing to be ashamed of. Many people experience this reality at some point.
But, like payday loans, using a cash advance app can create a cycle of never-ending borrowing. This makes it difficult to get on a budget or pursue long-term goals.
Worse yet, the apps tend to target those earning minimum wage or people of color. This makes it harder for people in either category to build financial momentum.
If you're struggling to make ends meet, these apps only make it worse. Read our guide on how to stop living paycheck to paycheck to identify where to start to create breathing room.
Fees and Interest
Borrowing money isn't without cost. Cash advance apps promote themselves as an easy way to take advantage of a financial safety net.
Sadly, that's simply not the case. Most apps are riddled with minor fees, membership costs, and tips that add up.
For example, a $100 cash advance loan taken out five days before your paycheck may result in a $5 fee.
That seems insignificant, but the New York Times calculated that to be an annual percentage rate of 365 percent.
If you take out multiple cash advances, the fees only increase.
Those predatory interest rates are worse than what you will find at payday lenders. What's worse is that, like BNPL companies, there is minimal regulation.
Regulatory agencies are looking into cash advance apps, and there could be some movement on that front. But, since they do not technically provide loans, there is little regulatory oversight.
You Lose Control
Losing control of your finances is scary. When you give earned wage apps access to your bank account, it can cause lingering issues.
These platforms will withdraw the necessary funds from your account when it's time to repay the money you borrowed. This may result in a worse situation if you're not careful.
It Can Cause Overdrafts
A final problem with earned wage access apps is that they can cause your bank account to go negative if you're not prepared.
These products need to recoup the advance they gave you. If this withdrawal takes place before you receive your paycheck, your account may not be able to sustain it.
This will likely result in overdraft fees from your bank. Plus, if you habitually take out advances, it can cause you to incur multiple fees.
How Do Cash Advance Apps Make Money?
Earned wage access products are a big business. They like to tout themselves as an interest-free way to access income early.
However, the devil is in the details. These apps can make money in various ways, including:
Tips
Membership fees
Subscription fees
"Instant" access fees
The fees associated with cash advance apps add up to big money. In fact, according to Consumer Reports, Americans took out advances of $9.5 billion in 2020.
That's up from $3.2 billion in 2018. With so much money being requested by people in need of immediate cash, companies have plenty of opportunities to profit from fees and tips.
Alternatives to a Paycheck Advance
Regularly using an early wage access app is representative of a larger issue. If that describes you, the situation is not hopeless.
There are ways to break the cycle today and move towards long-term success.
Get Help
Getting help is the first step you should take when facing a financial dilemma. Perhaps you need to earn more or spend less.
Now is the time to take a real look at your finances. MIT has a helpful calculator you can use to determine an adequate income for where you live.
Use that to ascertain what you need to do financially. As you look at your short-term needs, think of what you can do to get assistance.
Consider some of the following options:
Contact your creditors to ask for a lower rate or delayed payment
Ask your bank to waive an overdraft fee
Contact your utility provider to see if they can offer relief on your bill
See if there are local organizations that can provide assistance
You can even ask a family member for a short-term loan if you feel it won't harm the relationship.
In short, exhaust your efforts so that you can start to get back on track.
Grow Your Emergency Fund
An emergency fund is the best tool to avoid using paycheck advance apps. A fully-stocked emergency savings account should have three to six months of living expenses.
It will take time to get there, but it's essential to start saving now. Even if you can only afford to save $20 a month, do it.
Set a goal to save $100, then $250, and then $1,000. Use that as a launchpad to reach three months of savings.
Starting small is the best way to gain the confidence you need to grow your emergency fund.
Look for ways to save money in your daily life, and put those savings in a separate account.
Keeping your emergency fund in its own account will keep you from raiding it when you don't need it.
CIT Bank is an excellent choice that requires just $100 to start.
Benefits
Logo
CIT Bank - start your emergency fund
$100 minimum deposit requirement

Open a high yield savings account or money market with $100!

Get a Side Hustle
If you can't cut your expenses any further, earning extra income is your next best option. First, ask for extra hours at your day job.
If your boss says no to your request, a side hustle is your top option. There are countless ways to make money on the side.
Many opportunities require minimal skills, and some even pay weekly.
Delivery gigs, like DoorDash, are a great way to earn extra cash. You can choose your own schedule, and it only takes several days to get approved to start working.
Dasher pay varies depending on numerous factors. Even if it's a short-term solution, the extra cash can be an excellent boost to your budget.
Read our guide on the best same day pay jobs to supplement your income.
Benefits
Logo
DoorDash
Earn cash and create your own schedule!

Deliver food with just a car or scooter. Get started today!


Get a Low Interest Loan
A personal loan should be a last-ditch solution to your cash needs. This is only an option if you have good credit and can avoid a high-interest rate loan.
Yes, this is taking on debt. But, if you can commit to stopping the cycle of taking out advances and you have no savings, then a personal loan is an acceptable solution.
Here are some of the top companies to consider for an unsecured loan.
You should only pursue a personal loan if you have no savings, have exhausted all opportunities to increase your income, have cut your spending as much as possible, and can get a rate below ten percent.
Bottom Line
Wage advance apps market themselves as a solution to your money needs. If you only use this type of app once and it doesn't cause financial strife, that's fine.
But, it's easy to turn taking advances into a semi-regular occurrence. This results in borrowing from your future self to scrape by in the present.
Finding short and long-term solutions to your money problems are much better options to get back on track financially.
How do you manage your finances when in a pinch and need quick funds?
*Earning more on certain types of orders (ex. alcohol): Earn more per order as compared to restaurant orders. Actual earnings may differ and depend on factors like number of deliveries you accept and complete, time of day, location, and any costs. Hourly pay is calculated using average Dasher payouts while on a delivery (from the time you accept an order until the time you drop it off) over a 90 day period and includes compensation from tips, peak pay, and other incentives.
*Get paid instantly (DasherDirect): Subject to approval
*Cash out daily (Fast Pay): Fees apply
*Start Dashing today: Subject to background check and availability
*Dash anytime: Subject to availability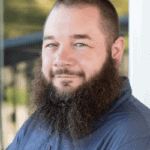 I'm John Schmoll, a former stockbroker, MBA-grad, published finance writer, and founder of Frugal Rules.
As a veteran of the financial services industry, I've worked as a mutual fund administrator, banker, and stockbroker and was Series 7 and 63-licensed, but I left all that behind in 2012 to help people learn how to manage their money.
My goal is to help you gain the knowledge you need to become financially independent with personally-tested financial tools and money-saving solutions.