Financial struggles are an inevitable part of life. Finding ways to save money each month can help you get through times when cash is tight.
Thankfully, there are relatively easy ways to lower your monthly expenses that can add hundreds of dollars to your budget.
If you want to decrease your bills with minimal sacrifice, this guide will give you some ideas.
What Are the Best Ways to Save Money Every Month?
It is simple to trim your expenses with minimal effort. The key is to watch your spending to identify opportunities to save.
From modifying daily habits to reducing monthly bills, simple changes can have a big impact on your budget.
If you're looking for inspiration, our guide shares 35 money-saving ideas to improve your finances. Pick a few, and you'll be surprised at how quickly your monthly savings will add up.
1. Cut the Cord
Cutting the cord on cable is one of the best ways to save money every month. The average household spends over $200 per month on cable.
With the availability of cable alternatives, there's no need to spend that much money. A streaming service can save you at least $100 per month.
Streaming providers also have no contracts, allowing you to leave whenever you want. Here are the top live TV streaming services to cut the cord on cable or satellite.
If you don't know where to start, take our free quiz to see which service is best for you.
2. Review Your Cell Phone Needs
Similar to cable, switching to a no-contract phone plan is a terrific way to start saving money monthly. Analyzing your needs could help you save up to $100 per line per month.
If you're commonly on Wi-Fi, you can switch to a smaller carrier without sacrificing reliability.
Tello is an excellent option that offers plans as low as $10 per month. If you need unlimited data, you can get that for as little as $29 a month.
| Plan | Monthly Cost | Data | High-Speed Data | Hotspot Data |
| --- | --- | --- | --- | --- |
| Economy | $10 | 1GB | 1GB | 1GB |
| Value | $14 | 2GB | 2GB | 2GB |
| Smart | $19 | 5GB | 5GB | 5GB |
| Unlimited | $29 | Unlimited | 25GB | 25GB |
All plans include unlimited talk and text. Tello is on a reliable nationwide GSM network. You can bring your own phone to Tello or buy one from the company.
Visible is another terrific choice that offers unlimited plans for just $25 a month. It's on the Verizon network, so it's a reliable and budget-friendly option.
3. Get Rebates on Your Grocery Shopping
Couponing is usually on any list of money-saving tips. However, if you don't want to spend time clipping coupons, you can save money at the grocery store by using a cash back app on your phone.
Fetch Rewards is an app that lets you get cash back on purchases. After you shop, scan your receipt so the app can identify any items that have rebates.
You can also pre-select items that have rebates before you shop.
Once you reach a balance of 3,000 points ($3), you can redeem earnings for free gift cards to your favorite retailers.
4. Automate Saving
A common problem when it comes to saving is that we often forget to do it. One of the best ways to save more money every month is to automate your savings at a no-fee bank.
This lets you reach your savings goals without thinking about it and can be a big part of trying to save $500 a month or more.
A money market account with CIT Bank is an excellent solution. It requires a minimal $100 opening balance.
You can automate savings on a weekly or monthly basis. The CIT Bank Money Market Account has the same FDIC protection as a savings account, is fee-free, and pays 1.55 percent on your cash.
If you can electronically deposit at least $200 monthly, you can qualify for their Savings Connect product. This pays 4.65 percent on your cash, with the same $100 minimum opening deposit.
If you don't have an emergency fund yet, opening an account is your first step towards becoming financially stable.
Read our guide on how to build an emergency fund to learn more.
Furthermore, consult our guide on a penny doubled for 30 days to learn the importance of starting early and the power of compound interest.
Benefits
Logo
CIT Bank - start your emergency fund
$100 minimum deposit requirement

Open a high yield savings account or money market with $100!

5. Find Coupon Codes When Shopping Online
Online shopping is convenient, but it's easy to waste money if you don't take the time to compare prices.
While coupon codes help you avoid wasting money, they don't always work. Capital One Shopping is an excellent resource to avoid that problem.
The free browser extension works on your behalf to find discount codes or savings on items you purchase. It works in the background as you shop to identify active promo codes.
When it locates one, it applies it and reduces the total in your shopping cart.
Benefits
Logo
Capital One Shopping
Save more when you shop!

Snag better prices automatically on the things you buy with valid discount codes.


6. Start a Side Hustle
If you want to save money fast, your best bet might be a side hustle to earn extra money. There are countless side jobs you can start to make cash in your free time.
Delivery driver jobs are among the best because you can often earn $20+ per hour, giving you a great way to boost your savings.
DoorDash is our favorite app to deliver for since you can deliver meals from restaurants, food from the grocery store, or dozens of other possibilities.
DoorDash driver compensation depends on various factors, including tips and items delivered.
You can set your own schedule and receive payouts weekly. If you need funds immediately, you can transfer earnings to your bank account via Instant Pay for a minor fee.
Read our guide on the best side hustle ideas to pursue if you need to earn extra cash.
Benefits
Logo
DoorDash
Earn cash and create your own schedule!

Deliver food with just a car or scooter. Get started today!


7. Try the 52-Week Challenge
If saving money every month is challenging for you, it might be best to start small. Doing this can give you the confidence to amplify future savings efforts.
This is where the 52-Week Challenge helps you establish positive money habits. You start by saving $1 in week one, then $2 in week two, and this continues until you save $52 in week 52.
You will save $1,378 by the end of the year. If you fear you'll forget to do the weekly transactions, automating your savings is an excellent option. This way, you will save money without doing manual work.
Chime is a perfect option for this since they have no minimum balance requirements or monthly fees.
Read our review of alternatives to Chime to identify similar choices and avoid bank fees.
8. Get Cash Back at the Pump
Rising gas prices can make it exceedingly difficult to reach your savings goals. Cheap gas isn't readily available, but there are ways to reduce spending.
Thanks to apps like Upside, you can get a rebate back every time you visit the gas station.
Upside works similarly to Ibotta but specializes in fuel purchases. Upon installing and opening the app, you can use it to locate participating retailers in your area.
You visit the station, fill up your car, and take a picture of the receipt. The app gives users up to $0.25 back on each gallon of gas. In some cases, you can earn up to $0.35 back.
Use the code FRUGALRULES25 to qualify for the rebate.
You can withdraw your rebates via PayPal once you reach $15 in savings or $10 if you want a gift card or bank transfer.
Read our Upside app review to learn more.
9. Meal Plan
Food waste takes a big bite out of any budget. The average family wastes nearly $2,000 in food annually. That's money going directly into the trash.
Meal planning helps you avoid this waste and save up to $150 each month since you buy only what you need. If you're new to meal planning, $5 Meal Plan is a good resource to use.
This app helps you with meal ideas and maps out exactly what you need to buy. The service provides a 14-day free trial. If you don't find it helpful, just cancel it without incurring any cost.
10. Track Your Spending
One of the best ways to save money each month is by taking the time to create a budget and tracking your spending. This lets you identify where each dollar goes so that you can find ways to reduce your spending.
If you struggle to monitor large and small expenses, tracking is the best way to reach your monthly goals. This is especially true if you're on a fixed income.
Read our guide on how to save money on a low income to identify ways to cut costs.
While you can track your spending manually, automation simplifies the process.
Tiller is a service that does this for you. It connects to your savings or checking account and puts all of your transactions in a Google Sheet or Excel for you to analyze.
The service is free for 30 days, then costs $6 per month.
Benefits
Logo
Tiller - manage your finances easily
Cost: $79/year

Enjoy a 30-day free trial when you sign up with Tiller. Automatically get your daily transactions synched into a Google Sheet.


11. Negotiate Lower Bills
Unused subscriptions can be a drag on your monthly budget. If you have services you don't use, negotiating lower rates or eliminating them altogether is a great way to lower your monthly bills.
*Related: Are you struggling to pay your monthly bills? Read our guide on what to do if you can't pay your bills to learn the actions you need to take to get on top of your expenses.
Taking the time to call providers may score you a one-time discount or monthly savings. Unfortunately, it takes time to negotiate or cancel services. This leaves money on the table instead of in your wallet.
If you hate negotiating, Rocket Money is a free service that will do it for you. Rocket Money keeps 40 percent of whatever savings they win for you.
Read our review of Rocket Money to learn more.
12. Lower Debt Payments
Credit card debt and other high-interest debt can keep you from reaching financial freedom. The interest alone can eat up a lot of your budget.
Refinancing or consolidating debt can help you lower your interest payments and even pay it off faster. This can save you thousands of dollars over the life of your debt.
Check your rate at SoFi to see how much you can save. You can get a loan as small as $5,000 with rates as low as 8.99 percent.
Benefits
Logo
Sofi - Fixed Personal Loans with Autopay
Cost: 8.99% to 25.81% APR*

No fees required. Secure a low rate on loans and kill debt.

13. Find Cheaper Auto Insurance
Comparing rates from multiple insurers is one of the best things you can do to reduce expenses. Reports indicate that 40 percent of drivers have not compared rates in at least three years.
If that's you, you could be leaving hundreds of dollars a year on the table. The best way to find cheaper auto insurance is to compare rates.
The Zebra is a helpful resource that lets you compare up to several dozen insurers simultaneously. The site claims you can save up to $440 by using their tool to compare rates.
You can use the savings you claw back on auto insurance to apply toward other needs in your budget.
14. Refinance Student Loan Payments
Similar to high-interest debt, student loan debt can restrict financial mobility. When you refinance student loans to an income-driven repayment plan, you could save hundreds of dollars each month.
Before you pursue this option, make sure you won't sacrifice any protections offered in your original loan. If not, do some research to see what kind of rate you can receive.
Check your rate at SoFi to see how much you could save each month. They give you a personalized rate within two minutes without impacting your credit score.
Read our review of SoFi to learn more.
15. Open Multiple Bank Accounts
Have you ever wanted to sign up with more than one bank to take advantage of different savings products?
If the idea of managing statements and accounts from multiple financial institutions stopped you, take a look at Raisin.com.
This platform can help you find the high-yield savings products you want while managing your financial transactions from a single account.
You'll find high-yield savings accounts, money market accounts, and CDs. You may even decide to switch banks because a competitor offers better products than your current financial institution.
You don't have to lose sleep worrying about your money either. All of the financial institutions in the Raisin platform are FDIC-insured.
16. Consider Term Life Insurance
Life insurance is essential to protect your loved ones. However, many people often fall for whole life insurance.
Whole life insurance is considerably more expensive than term life. The latter is adequate for most people.
Savings depend on your situation, but term life is often five to 15 times cheaper than whole life insurance. You can even compare rates online instead of dealing with a salesperson.
Ladder Life is a terrific resource. They sell term life policies that often don't require a medical exam. Ladder sells a variety of coverage options, from ten to 30 years.
17. Save Your Spare Change
Most lists of tricks to save money tell you to save your spare change. While this is an effortless way to save money, why not grow that change instead?
You can do that with Acorns. This micro-investing app rounds up all your purchases and invests the money in a low-cost portfolio of your choosing once you reach a $5 balance.
Think of it as using your spare change to grow your net worth. The app has other money-saving features, including banking services and a shopping extension that earns you rewards on your shopping.
Benefits
Logo
Acorns - Invest Your Spare Change
Get a $5 Bonus

Acorns rounds up your purchases and invests your spare change!


18. Skip the Gym Membership
Gym memberships are great to help you stay in shape, but they can be expensive. The average person with a gym membership wastes $40 per month because they don't use it.
Instead of a pricey gym membership, use free workout apps to save money by exercising at home.
If you want to lose weight, you can even make money shedding extra pounds with a service like HealthyWage.
Read our review of HealthyWage to learn more.
Benefits
Logo
HealthyWage - Win up to $10,000!
Cost: Varies

Bet on yourself. Choose how much weight you want to lose and how much money you want to wager.


19. Refinance Your Mortgage
Refinancing your mortgage can potentially save you several hundred dollars a month. Although we're in a rising interest rate climate, you might be able to bank some savings.
However, this is likely only the case if it has been multiple years since checking rates.
LendingTree is a helpful website that lets you compare up to five lenders. If you have a local mortgage broker, contact them to see how much you could save.
Read our guide on how to budget for buying a house if you're new to real estate and need to prepare your finances.
20. Monitor Your Electric Bill
Do you want to save on utilities but think it is impossible? Managing your energy consumption is one of the top things you can do every month to save money.
Your provider may offer an energy audit to help you identify savings opportunities. Or, you can sign up for a level pay plan to ensure you won't have surprise swings in your bills.
Another way to save money on your energy bills is to buy a programmable thermostat. Reports indicate you can save up to 30 percent on energy bills this way.
21. Cut Your Own Hair
Getting a haircut is expensive, especially if you require styling. Make it a habit to cut your own hair to save hundreds each year.
I've cut my own hair for nearly two decades as a means to save money, and it's simple to do.
An affordable kit from Wahl is a perfect tool to cut your hair. Combining that with a pair of good scissors can save you a lot of money.
22. Cut Down on Youth Sports
Organized sports are a significant cost for many families. Exercise and learning teamwork are important, but they can be done for less.
CNBC reports indicate 50 percent of families spend $100 to $499 per child on youth sports. Another 20 percent spend $1,000 per month.
If you're struggling to save money each month, this is an easy area to reduce spending.
23. Join a Warehouse Club
A warehouse club may seem contradictory to people who want to start saving money. However, Costco and Sam's Club often offer significant savings for members.
Savings on groceries aside, both retailers offer discounts on anything from travel to home services to prescriptions and more.
Read our guide on Costco and Sam's Club to learn which is best for you.
24. Buy Used
Waste doesn't just impact food costs. It also affects how much we spend on items like clothing.
If you have a growing family, consignment stores offer savings of at least 50 percent on what an item would cost new. Also, don't be afraid to ask for a discount if you're paying with cash since they may offer one.
Furthermore, you can sell clothes you no longer need to defray costs.
If you don't like to buy used, you can also consider a discount store to buy items for around your home. Read our guide on the best online dollar stores to find one that fits your needs.
25. Reduce Eating Out
Going out to eat is a fun activity, but it's also costly. The average family spends $250 per month dining out, but it's easy to spend more.
This is particularly true when dealing with rising food costs due to inflation.
When it comes to how to save money, cutting down on eating out is an easy option to try. Reducing the number of times you dine out by just one meal could save $50 a month for other needs in your budget.
26. Lower Your Car Payment
Similar to other debts, a car loan can be a big chunk of your budget. The average car payment is over $500 per month, which can wreak havoc on your finances.
If you have several years left on your payment, consider shopping around for better rates available through refinancing.
Like refinancing a mortgage, be aware that rates have increased. Your savings may not be as significant as a year or two ago.
27. Shop for Cheaper Internet Services
Having internet access at home is a necessity. However, it's also costly. Rates can vary widely depending on where you live.
Call your current provider to negotiate a lower price. If that doesn't work, switch to a competitor that has a lower rate.
Read our guide on how to get internet without cable to identify a lower-cost service.
28. Stop Smoking
Reports indicate the average smoker spends nearly $2,300 to $4,700 per year on cigarettes. This cost depends on where you live and is based on smoking one pack a day.
If you are a smoker, that's roughly $190 to $390 per month you could save if you stopped smoking.
The recurring savings is just one part of the equation. You will also save significant money on medical bills by improving your health.
29. Earn Free Amazon Gift Cards
It's easy to overspend on Amazon because convenience is their entire business model. You need to be careful not to have this spending impact your budget.
Gift cards are an awesome way to offset your spending. You can earn these with Pinecone Research. This paid survey site lets you make money by taking surveys and testing products.
You won't amass wealth this way, but it's an easy strategy to spend less on items you do purchase.
Benefits
Logo
Pinecone Research
Earn $3 per survey!

Get paid for your opinion. Earn points to redeem for cash or merchandise.


30. Take Your Lunch to Work
Do you want to save more money each month? Taking your lunch to work is an effortless way to do that.
Instead of spending $30 or more per week on takeout, bring leftovers or a sandwich and pocket the savings.
31. Make Your Own Bottled Water
According to The Water Project, the average person spends $100 per year on bottled water. Although it may feel like a necessary expense, there are ways to save and still have purified water.
Buying a water filter can eliminate the need to purchase bottled water. You can even buy a Nalgene water bottle to take with you when you travel since you'll recoup the savings quickly.
32. Save Your Raise
Have you been fortunate enough to receive a raise at work recently? Instead of looking for ways to spend the money, save it.
If you must spend it, use it towards things like eliminating debt so that you can reduce how much you pay in interest.
33. Find Lower Prescription Prices
Medicine can be expensive. Fortunately, there are ways to save on prescription medication.
GoodRx is a free app that lets you find lower drug prices. According to their site, the app is accepted at over 70,000 pharmacies nationwide and can often save you significant money on your medication needs.
The app claims to help you save up to 80 percent on prescriptions. It's free to use, so there's minimal harm in trying it to cut costs.
34. Use the Library
One of the best ways to save money is by using the library. Depending on where you live, your library will carry movies, music, and books.
If there's a book or movie you want, check with your local library first before spending $20+ on it.
35. Organize Your Bills
Life is busy, and it's easy to forget a bill. This likely results in fees.
If you have multiple bills you pay each month, create a system to manage them.
This can be as simple as using Google calendar to set reminders to pay bills. Plus, it can have the added benefit of analyzing your spending habits to identify other opportunities to save.
How Can I Save Money Every Month?
It can be overwhelming to save when you don't know where to start. If you're living paycheck-to-paycheck, you might feel as if you have to cut back on everything.
This can lead to frustration and setbacks. To avoid any feelings of negativity, you want to identify one or two monthly bills you can reduce to see if you can live with the changes.
Start with this list to find money-saving opportunities. Rinse and repeat until you find several areas to save.
This will build the confidence necessary to help you reach your financial goals.
What is the 30-Day Rule?
The 30-Day Rule is a simple way to manage your spending. If you're shopping and find something you want, wait 30 days to purchase it.
If you forget about the item during that time, it's likely you can live without it. However, if you still want the item at the end and can afford it, you can purchase it.
This is a fantastic tool to use if you're struggling to spend less than you earn and want to avoid using your credit cards for the purchase.
Even if you're financially stable, it's a good tool to use to avoid mindless spending.
How Much Should I Save Each Month?
Personal finance is personal for a reason, so there's no one-size-fits-all approach to a specific amount you should save each month.
However, the 50/30/20 budget is a wise approach if you're trying to determine how to save money each month. Here is how it works:
Spend 50 percent of your budget on necessities like housing and food
Spend 30 percent of your budget on discretionary spending
Allocate the remaining 20 percent to savings
Let's take the example of earning $3,000 per month after taxes. Following the 50/30/20 model, you would allocate $1,500 towards needs, $900 towards discretionary items, and the remaining $600 towards savings.
Your situation may differ. You may need to save more, or you may not be able to save 20 percent of your income. Regardless, starting is the key to achieving your goals.
If you think creating a budget is difficult, read our guide on how to create a budget to learn how to start.
Bottom Line
There are many clever ways to increase monthly savings. All you have to do is give some of these ideas a try.
While they won't all apply to you, you can combine multiple options and save several hundred dollars each month.
Don't let the fear of missing out on things hold you back from saving money. Most of the items on our list let you reduce expenses without making substantial sacrifices.
What are some of your favorite ways to save money?
*Capital One Shopping compensates us when you sign up for Capital One Shopping using the links provided.
*Earning more on certain types of orders (ex. alcohol): Earn more per order as compared to restaurant orders. Actual earnings may differ and depend on factors like number of deliveries you accept and complete, time of day, location, and any costs. Hourly pay is calculated using average Dasher payouts while on a delivery (from the time you accept an order until the time you drop it off) over a 90 day period and includes compensation from tips, peak pay, and other incentives.
*Get paid instantly (DasherDirect): Subject to approval
*Cash out daily (Fast Pay): Fees apply
*Start Dashing today: Subject to background check and availability
*Dash anytime: Subject to availability
*Personal Loan Disclaimer: Fixed rates from 8.99% APR to 25.81% APR reflect the 0.25% autopay interest rate discount and a 0.25% direct deposit interest rate discount. SoFi rate ranges are current as of 05/19/23 and are subject to change without notice. Not all applicants qualify for the lowest rate. See Personal Loan eligibility details. Lowest rates reserved for the most creditworthy borrowers. Your actual rate will be within the range of rates listed and will depend on the term you select, evaluation of your creditworthiness, income, and a variety of other factors. See APR examples and terms.
Loan amounts range from $5,000– $100,000. The APR is the cost of credit as a yearly rate and reflects both your interest rate and an origination fee of 0%-6%, which will be deducted from any loan proceeds you receive.
Autopay: The SoFi 0.25% autopay interest rate reduction requires you to agree to make monthly principal and interest payments by an automatic monthly deduction from a savings or checking account. The benefit will discontinue and be lost for periods in which you do not pay by automatic deduction from a savings or checking account. Autopay is not required to receive a loan from SoFi.
Direct Deposit Discount: To be eligible to potentially receive an additional (0.25%) interest rate reduction for setting up direct deposit with a SoFi Checking and Savings account offered by SoFi Bank, N.A. or eligible cash management account offered by SoFi Securities, LLC ("Direct Deposit Account"), you must have an open Direct Deposit Account within 30 days of the funding of your Loan. Once eligible, you will receive this discount during periods in which you have enabled payroll direct deposits of at least $1,000/month to a Direct Deposit Account in accordance with SoFi's reasonable procedures and requirements to be determined at SoFi's sole discretion. This discount will be lost during periods in which SoFi determines you have turned off direct deposits to your Direct Deposit Account. You are not required to enroll in direct deposits to receive a Loan.
NOTICE: The debt ceiling legislation passed on June 2, 2023, codifies into law that federal student loan borrowers will be reentering repayment. The US Department of Education or your student loan servicer, or lender if you have FFEL loans, will notify you directly when your payments will resume For more information, please go to https://docs.house.gov/billsthisweek/20230529/BILLS-118hrPIH-fiscalresponsibility.pdf https://studentaid.gov/announcements-events/covid-19
If you are a federal student loan borrower you should take time now to prepare for your payments to restart, including the opportunity to refinance your student loan debt at a lower APR or to extend your term to achieve a lower monthly payment. Please note that once you refinance federal student loans you will no longer be eligible for current or future flexible payment options available to federal loan borrowers, including but not limited to income based repayment plans or extended repayment plans.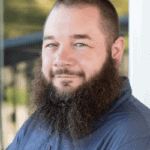 I'm John Schmoll, a former stockbroker, MBA-grad, published finance writer, and founder of Frugal Rules.
As a veteran of the financial services industry, I've worked as a mutual fund administrator, banker, and stockbroker and was Series 7 and 63-licensed, but I left all that behind in 2012 to help people learn how to manage their money.
My goal is to help you gain the knowledge you need to become financially independent with personally-tested financial tools and money-saving solutions.