15 Awesome Money Saving Websites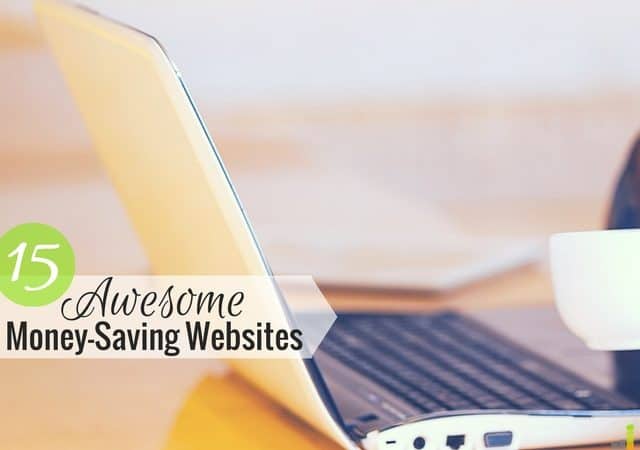 As I said in my initial Frugal Hacks post I'm wanting to discuss different ways we save money in our house on a day to day basis. Money saving websites are a big part of that effort. Now, I'm not talking about money saving tips sites as we have that covered for the most part. When I talk about money saving sites I'm meaning ones that directly allow me to either save or make money – which is ultimately what we should really be trying to do every day.
Money Saving Websites Help You Grow Your Money
I love money saving websites, especially ones that have Amazon coupon codes, because they help us grow our money. That is done through either allowing me to save money on something I'd be buying anyway or make extra money by buying something because of some sort of kickback they provide. In essence, money saving sites allow you to do some comparison shopping from home. This all allows for us to keep more of our money in our pockets and thus do something more profitable with it. With that in mind, I've come up with this list of awesome money saving websites we use in our home on a regular basis to help us save money.
Personal Capital
I've been using Personal Capital a lot more recently. If you've not heard of Personal Capital, think Mint with investing thrown in. Not only do they allow you to track your spending and banking accounts but Personal Capital also offers a free portfolio review feature. This allows you to see how your portfolio matches up in terms of expenses and find lower cost alternatives. If you're serious about growing your net worth then Personal Capital is a must have!
Amazon Subscribe & Save
I've spoken about Amazon Subscribe & Save in my Amazon vs. Walmart post. The basic gist is if you buy something on a regular basis you can set up a regular interval to receive said item and get up to an additional 15% off. While you do have to be an Amazon Prime member, we love it as you pay as you go and can cancel at any time. That's also not to mention that it saves us time and money.
topcashback.com
TopCashBack.com is a newer player in the cash back shopping portal space. What makes TopCashBack different is they pass all commissions back to you – in some cases up to 70 percent cash back. My favorite part of TopCashBack is they return 8.5 percent of any purchase from Amazon.com to you in cash. Amazon already offers great deals, getting cash back on top of that makes the savings even better!
Magnify Money
Magnify Money is a newer money saving website we use in our home. The main purpose behind Magnify Money is they hate bank fees as much as we do. They allow you to compare hidden fees on things like credit cards and other bank products. I used this feature as we were deciding on a high-yield online savings account option for cash we're putting away for our new-to-us car. If you hate bank fees and want more of your money to work for you then Magnify Money is a money saving website you'll want to check out.
Swagbucks
Like TopCashBack above, Swagbucks is a cash back shopping portal that allows you to earn money through your normal shopping. Swagbucks also allows you to earn cash back through using their search engine and filling out surveys. You can start using Swagbucks and earn a $5 sign-up bonus. If cash back isn't your thing you can also redeem rewards for Amazon gift cards.
RetailMeNot
Whenever I'm buying something online RetailMeNot is my first stop in order to see how I can save money on my purchase. Thus, it's a no-brainer to use. The deals you can find vary, but I have been able to save up to 30 percent and more in many cases. That's cash we get to keep!
Red Laser
I almost always check the Amazon app when I'm out shopping, but my second stop is Red Laser. Red Laser is a money saving app that allows you to compare prices across many online retailers. It suggests other complimentary items, along with their prices, in the event you don't want to pony up on the main item. Amazon usually wins, but it's all about the options.
GROUPON/LIVING SOCIAL
Nearly everyone has heard of Groupon and Living Social. We don't use them as much anymore, but will still snag a deal from them every once in awhile. We use them specifically for date night ideas to save a little money.
Pronto.Com
Pronto.com is a newer money saving website, but I have found it to prove quite helpful. Pronto is really a tool you'll be using if you buy much off of Amazon as it compares prices against Amazon. Like CamelCamelCamel, Pronto also offers a browser extension to make it easy to use.
FreeCycle
We've not used FreeCycle before, but I know many who have and it's a great way to save money from the proclaimed 7 million people who use it. The purpose behind FreeCycle is to swap, or get for free, items that would normally be tossed in the garbage can. You can find anything from clothes to furniture and everything else in between.
Morningstar
When I'm considering a new investment, Morningstar is often my first stop. What makes Morningstar a money saving website is they offer an excellent breakdown of expenses for any fund you can imagine and lay out clearly what it costs to own a specific fund. You can find this on other sites, but Morningstar is considered by many to be the standard.
DealUpa
Part of the reason why we don't use Daily Deal sites much anymore is because we get enough junk in our email. DealUpa is a great alternative to that. DealUpa aggregates those deals for you, ranks them, and then sends you one email. If you like the idea of scoring a deal without bloating your inbox, DealUpa is a money saving site to check out.
ConsumerReports.org
If you have a relatively large purchase you're considering in the near future, ConsumerReports.org is a solid money saving website to consider. We get the magazine and have had a membership to the site in the past. They offer a variety of pricing options, as low as $20 a year, which gets you access to more in-depth reviews of many items. As I like to buy quality items that will do their job, Consumer Reports is a great tool to have.
Brad's Deals
You've likely heard of Brad's Deals, but if not, think RetailMeNot with a bit of a personality. I love Brad's Deals as they hand pick deals that are seemingly unbelievable in the amount they can save you. I don't use them as much anymore, but it can be a great resource if you're looking for a particular item you like but don't want to spend the money.
Fat Wallet
Nearly everyone has heard of Fat Wallet, and for good reason. I love Fat Wallet as they have everything from ways for you to get cash back deals to money saving coupon codes. That doesn't even begin to cover their awesome forum community either.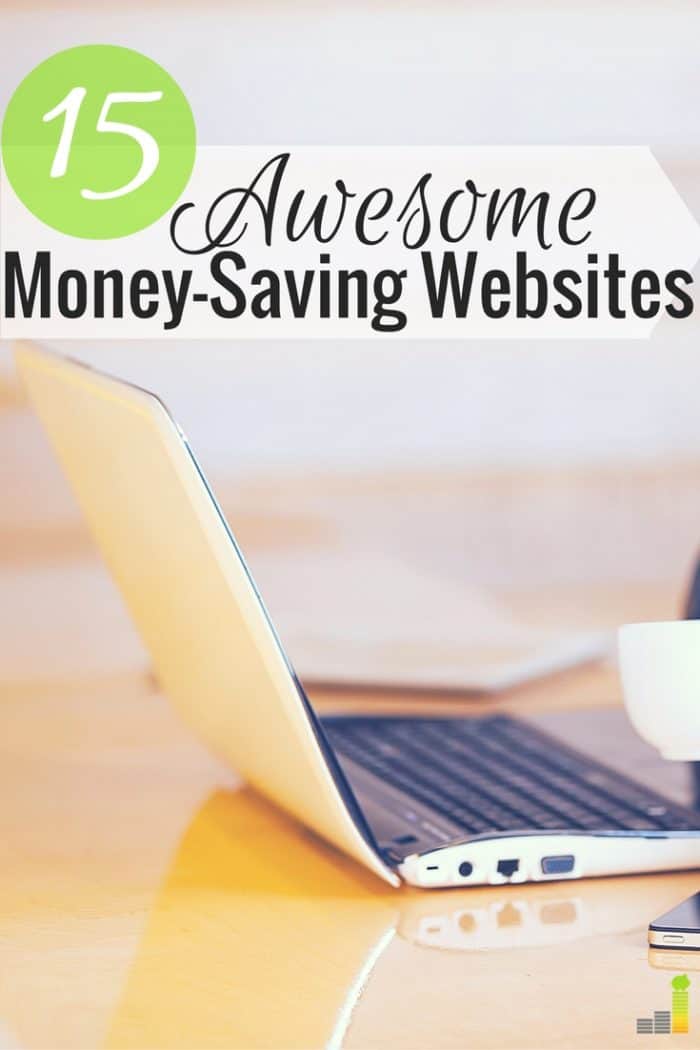 Bonus Options
FREE SHIPPING. ORG
I hate to pay for shipping! In fact, I'm often tempted to spend more to get out of paying for it. Of course, I snap myself back into reality though. 🙂 FreeShipping.Org is a hands down winner in my opinion as they offer a searchable database to find free shipping codes for thousands of retailers. If you do much online shopping, be sure to check them out.
CAMELCAMELCAMEL
Don't let the odd name fool you, CamelCamelCamel is a handy money saving tool to have in your pocket. What I like about this website is that they allow you to track historical pricing for Amazon and alert you when prices go down as well as when you should buy. CamelCamelCamel offers a handy browser extension to make life simpler for you.
If you do much shopping, banking, or pretty much anything else online these days it only makes sense to take advantage of some of the money saving tools out there. Not only can they save you money, but they can also help you make money as well.
What are some of your favorite money saving websites? How far will you go to save money when shopping online? What's the best deal you've scored online?
Save
The following two tabs change content below.
I'm the founder of Frugal Rules, a Dad, husband and veteran of the financial services industry. I'm passionate about helping people learn from my mistakes so that they can enjoy the freedom that comes from living frugally. I'm also a
freelance writer
, and regularly contribute to GoBankingRates, Investopedia, Lending Tree and more.
Latest posts by John Schmoll (see all)