Money saving websites are an integral tool to help you stretch your monthly budget and focus your spending on what you value. They let you save money at your favorite stores, put money into savings, and more.
If you want to lower your bills, our guide shares the top money saving apps to use to keep more cash in your pocket.
What Are the Top Apps to Save Money?
Cutting costs is an essential part of improving your financial health. Apps and websites make it simple to save money on anything with minimal effort.
As a preview, here are the leading choices to consider.
| App | Best For |
| --- | --- |
| Capital One Shopping | Active coupon codes |
| Ibotta | Saving money at the grocery store |
| Chime | Reducing bank fees |
| Acorns | Saving spare change |
Here are the best websites that help you save money.
1. Capital One Shopping
Capital One Shopping is a free browser extension that helps you save money online. It does this in a variety of ways but primarily allows you to identify active coupon codes when shopping online.
When you add products to your online shopping cart, the app searches the internet for promo codes or better deals at other stores.
If they find one, they apply it to your item or send you to the other retailer to purchase.
They even have an app you can use when shopping on the go. Other features include:
Universal product search
Price drop alerts
Loyalty credits
Trending deals
Cost: Free
Pros: Helps you find active coupon codes, loyalty credits can be used to redeem gift cards
Cons: No cash back option
Read our review of Capital One Shopping to learn more.
Benefits
Logo
Capital One Shopping
Save more when you shop!

Snag better prices automatically on the things you buy with valid discount codes.


2. Ibotta
Coupon clipping is a popular way to reduce your expenses. However, not everyone likes to clip coupons, or you may prefer using your phone to save.
If that's the case for you, Ibotta is a fantastic app to help you save money. The app works primarily as a tool to save money on groceries.
You simply scan receipts once you finish your shopping. The app then locates available cash back rebates and applies those to your account.
Additionally, you can use the app to look for rebates before you go to the store to help you earn cash back. It also works with over 300 online retailers to get rebates on your shopping.
It you want a comparable app that gives you rebates on gas, Upside is one worth considering to reduce fuel costs. Read our Upside app review to learn more.
Cost: Free
Pros: $5 back after your first purchase, can cash out once you reach a $20 balance
Cons: Generic items have low rebates
Read our review of the Ibotta app to learn more.
3. Rocket Money
If you're like our family, life is busy. This makes it easy to overlook negotiating bills or canceling services you no longer use.
Ultimately, that leaves money on the table that could go to other needs.
Rocket Money is a helpful resource to alleviate that problem. When you sign up for a free account, Rocket Money goes to work to find opportunities to cut costs.
If the app identifies a bill to cut or a service you don't use, it acts on your behalf to reduce costs. It also monitors any subscriptions you sign up for to ensure they don't automatically renew without your knowledge.
Cost: Free
Pros: Automates negotiation, helps you find services you don't use and cuts those expenses
Cons: Keeps 40 percent of any savings they earn for you
Read our review of the Rocket Money app to learn more.
4. Acorns
Automatic savings apps can be an easy way to grow your emergency fund or increase your savings. Acorns is an investment app that connects with your debit card to do just that.
As you make purchases, it rounds up each one and deposits it into your Acorns account. You then use those funds to invest in a goals-based portfolio of your choosing.
The app offers exchange-traded funds (ETFs) from Vanguard and BlackRock to create your portfolio. This is a great way to use your spare change and grow it for the future.
Acorns also has a variety of other investment-related accounts to help you save for future needs.
Cost: $1 per month
Pros: Invests your spare change, lots of tools to help you grow your money
Cons: It's not free
Read our review of Acorns to learn more.
Benefits
Logo
Acorns - Invest Your Spare Change
Get a $5 Bonus

Acorns rounds up your purchases and invests your spare change!


5. Rakuten
Rakuten, formerly known as Ebates, is a helpful app to use if you want to save money shopping online.
Unlike Capital One Shopping, Rakuten doesn't look for coupon codes. Instead, it helps you earn rewards in the form of rebates.
As opposed to going directly to Target's website, for example, you shop through the Rakuten platform. They partner with Target, and you get a cash rebate on your total bill.
You may occasionally find coupons, but it's primarily an online deals site to get cash back on purchases. Rakuten works with over 2,500 retailers, and you can earn up to 40 percent back on purchases.
This feature is also helpful when doing back-to-school shopping and you have multiple items to purchase.
Cost: Free
Pros: Easy to use to earn rebates, get up to 40 percent cashback
Cons: Rebates are only paid out quarterly
Read our Rakuten app review to learn more.
6. Fetch Rewards
If you like coupon apps, Fetch Rewards is another tool to use to find money saving deals. The app works a lot like Ibotta.
You go to the store and make your purchases. Once done, you take a picture of your receipt with your phone. Then, the app locates available rebates.
*Related: Want other choices to save money shopping? Here's our guide on the best coupon apps to use to save money.*
You can redeem earnings once you reach $10 (10,000 points), unlike the $20 threshold with Ibotta. Unfortunately, you can currently only redeem your earnings via gift cards to popular retailers.
Cost: Free
Pros: Easy way to get rebates on your purchases, you earn 3,000 points with the code FETCH2K
Cons: Earnings can only be redeemed for gift cards
Read our review of Fetch Rewards to learn more.
7. Tiller
If staying on top of your spending is a challenge, Tiller is another helpful budgeting app that assists in managing your money.
Many people struggle with keeping tabs on their spending. Tiller solves that problem for you by connecting to your bank account and putting all of your transactions into a Google Sheet.
From there, you can identify areas where you can spend less so you can keep more money in your pocket. While you can do this manually, automating it makes it much simpler to manage.
There is a cost to use the service. If that is a concern, read our guide on the top free budgeting apps to use if you don't want to spend money.
Cost: $79 per year, after a 30-day free trial
Pros: Automates tracking your spending, lets you see how you're spending your money
Cons: You must pay to use the service
Benefits
Logo
Tiller - manage your finances easily
Cost: $79/year

Enjoy a 30-day free trial when you sign up with Tiller. Automatically get your daily transactions synched into a Google Sheet.


8. Trim
Trim is a bill negotiation app that works similar to Rocket Money but with some tweaks. It connects to your bank account, then goes to work to analyze your spending.
The app will cancel any services or subscriptions it finds that you don't use. They will verify with you that it's ok to act before proceeding.
Additionally, Trim negotiates lower prices on services you want to keep.
It even includes a debt payoff calculator for those who are actively attacking debt. Read our guide on how to pay off debt fast if you prefer to do it yourself.
This service is free to use, but they keep 33 percent of any savings they earn for you. If you opt for the premium tier, it includes access to a high-yield savings account and daily transaction monitoring.
Trim Premium costs $99 per year.
Cost: Free, but they keep 33 percent of any earned savings
Pros: Easy to use, financial management tools like debt payoff calculator and budget assistance
Cons: No mobile app, you sacrifice 33 percent of savings
9. Steady
Saving money is great, but there's a limit to the amount of cutbacks you can make. Sometimes it's not a spending problem you may have, but an earning issue.
If you need to pair earning more money with finding good deals and discounts, Steady is an awesome app to use. Steady helps you find side hustles in your area and directs you to real jobs that you qualify for.
The app takes it a step further by allowing you to monitor the money you earn via those side hustles.
Better yet, it helps you identify potential tax deductions you are eligible for when working as an independent contractor.
Cost: Free
Pros: Great way to find side gigs, potential to earn sign-up bonuses for some jobs
Cons: You must apply for each job
Read our review of the Steady app to learn more.
10. Swagbucks
Swagbucks is one of the best websites to help you save money. It works a lot like Rakuten to help you earn cash rebates by shopping through its online portal at over 2,800 participating retailers.
That is just one way to save money with Swagbucks. The platform is a get-paid-to site that pays you to perform various tasks, including:
Taking short surveys
Watching sponsored videos
Completing short tasks
Using their search engine
You earn SB points for each task you complete, which you can redeem for cash or gift cards to popular retailers. Rewards are redeemable once you reach a $5 balance.
Cost: Free
Pros: Easy way to save and earn money, can start using as young as 13
Cons: Many tasks aren't lucrative
Read our review of Swagbucks to learn more.
Benefits
Logo
Swagbacks - get cash back on your purchases
Get a $5 bonus!

Earn points doing small tasks - paid surveys, watching videos, even shopping! Redeem earnings for cash or gift cards.


11. RebatesMe
RebatesMe is another helpful deal site that lets you earn rebates on your online shopping. The site partners with over 4,000 retailers to pass savings onto customers.
Like Rakuten, you go to the RebatesMe platform to start shopping. If you prefer to shop on your phone, it also has an app you can use.
Once you reach a $10 balance, you can redeem earnings via cash or gift card.
Cost: Free
Pros: $30 promo to open a new account (must accumulate $10 in cashback to earn), easy to use
Cons: $4.99 monthly fee if you have 12 months of account inactivity
12. Simplifi
Not all money saving websites or apps help you find great deals on items you purchase. However, there are online tools that can still be a good way to reduce spending.
Simplifi, by Quicken, is one such tool. This is a budgeting app that helps you create a spending plan for your money.
It also lets you create watchlists to monitor your spending so that it doesn't get out of control.
The app doesn't necessarily motivate you to save money, but it does provide a lot of resources to help you reduce your monthly bills.
Cost: $39.99 per year, after a 30-day free trial
Pros: Watchlists and spending plans help you improve your finances
Cons: You must pay to use the service
Read our Simplifi by Quicken review to learn more.
13. Groupon
Groupon is one of the best savings apps to use and a terrific way to lower your entertainment costs. The platform was a forerunner in the daily deal space.
You can purchase anything from discounted movie passes to an affordable vacation package on the site. The site touts the ability to save up to 70 percent off the retail cost of an item.
Visit the "Coupons" section of the site to find promo codes to use on purchases at well-known retailers.
Read our guide on Groupon alternatives if the site doesn't work for your needs.
Cost: Free
Pros: Wide variety of savings opportunities, no cost to use
Cons: May not always have something you're looking for
14. $5 Meal Plan
If you struggle with saving on your grocery needs or meal planning, $5 Meal Plan is an excellent tool to help you manage both. The resource guides you through creating meal plans for your family.
But, it doesn't stop there. It provides recipes to make the meals and helps you with comparison shopping at the store so that you don't overspend.
You receive five dinner recipes each week. The service claims you can prepare all of the meals in 20 minutes or less, so it saves you time as well.
Cost: $5 per month, after a 14-day free trial
Pros: Walks you through the entire process of meal planning, helps you save money at the store
Cons: Only provides one lunch and breakfast recipe a week
15. Honey
The Honey app is another tool that helps you find the best prices on items you buy online. Like Capital One Shopping, Honey is a free browser extension that works in the background as you shop online.
When you put items in your shopping cart, it searches for active promo codes and discounts. Then it applies them to your purchase.
Another helpful feature of Honey is that it allows you to see the price history of a product. This is useful if you can wait on an item or believe a better price will arise in the future.
Cost: Free
Pros: Easy to use, works on all major browsers
Cons: Rebates are only redeemable via gift cards
Read our Honey app review to learn more.
Benefits
Logo
Honey - find active rebate codes
Earn free gift cards!

This popular browser extension finds active discount codes to help you save money shopping online.


16. GasBuddy
Finding cheap gas is an essential part of saving money. As gas prices rise, GasBuddy is one of the best online tools to save money.
The app works with over 150,000 gas stations in the United States. It helps you identify cheap prices near you.
Better yet, if you use their free debit card, you can receive up to $0.25 off per gallon at participating locations.
*Related: Need a cheap place to make copies? Read our guide on the cheapest places to make copies near me to find the best options to save money.*
If you're a premium member, the discount is up to $0.40 off per gallon.
The app also has a rewards program to help you save on other gas station purchases or earn rewards to apply to your next gas purchase.
Cost: Free, or $9.99 per month for the premium plan
Pros: Trip cost estimator, rewards program to save more at the pump
Cons: Must have premium membership for the best benefits
17. Chime
Cash back sites aren't the only way to save money online. Chime is another terrific tool to use to manage your money and reduce expenses.
Chime is a financial app that works to keep more money in your pocket. It has no monthly fees and offers a nationwide network of 60,000+ fee-free ATMs for you to use.
The institution helps you increase your savings in a variety of ways, including:
Rounding up purchases and putting the balance in your Chime savings account
Free bill pay
Splitting the bill, which lets you divide bills when you are out with friends
Two days advanced access to your paychecks when direct deposited into your checking account
Chime is only available online and doesn't have physical branches.
Cost: No monthly fees
Pros: Fee-free ATM network, tons of features
Cons: Online only
Read our review of Chime to learn more.
Should You Only Use Free Money Saving Websites?
It may seem counterintuitive to spend money on a money saving app. The goal is to save more money, so why would you want to spend cash to make that possible?
As with anything in personal finance, it depends on your particular goals. For example, a tool like Tiller may be a great solution if you're struggling with staying on top of your finances.
If that doesn't describe you, then spending on the service is not worth it.
Before you use any of these money saving websites, it's essential to identify your saving and spending habits. This will help you determine what online tools to use.
If they're free, then terrific. But, if a paid platform delivers increased value, it might be worth using.
Bottom Line
Saving money is a simple way to improve your finances. There's no need to spend more than you should.
If reducing expenses is a challenge for you, try a few of the apps on our list to make it easier.
What are some ways you like to save money every month?
*Capital One Shopping compensates us when you sign up for Capital One Shopping using the links provided.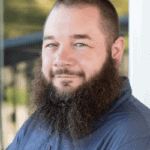 I'm John Schmoll, a former stockbroker, MBA-grad, published finance writer, and founder of Frugal Rules.
As a veteran of the financial services industry, I've worked as a mutual fund administrator, banker, and stockbroker and was Series 7 and 63-licensed, but I left all that behind in 2012 to help people learn how to manage their money.
My goal is to help you gain the knowledge you need to become financially independent with personally-tested financial tools and money-saving solutions.