It's easy to get caught in the trap of having no money left at the end of the month. If you regularly encounter this situation, there is a way out.
You can save money on a tight budget and become financially stable. Even if you set aside $20 monthly, it will make a difference.
If that amount seems impossible, this guide shares the top ways to save money each month.
How to Save Money on a Limited Budget
It can be a struggle to make ends meet each month when you have a low income. Following some money-saving tips can improve your financial stability.
Here are 13 helpful strategies to use if you don't have a starting point in mind.
1. Cut the Cord on Cable
The average cable bill is over $200 per month. If you're living paycheck-to-paycheck and paying close to that amount each month, canceling your cable contract is an easy way to save money.
Live TV streaming services help you replace cable, and many of them carry local channels, sports, and popular lifestyle networks. This is one of the best ways to save money at home.
You can cut the cord and easily save at least $100 per month. That's money you can use to quickly grow your savings account or put towards other needs without sacrificing your favorite shows.
Here are the top streaming services that provide live TV. Many of them offer free trials to test the platform.
If you don't know which to pick, try our free quiz to determine which is best for your needs.
2. Lower Your Auto Insurance Rates
When you are thinking about how to save money on a tight budget, comparing car insurance can be an effortless way to lower your monthly bills.
If it has been over a year since you compared rates, you're likely overlooking an opportunity for cheaper premiums.
*Related: Need to save money on tires? Check out our guide on the best tire deals online to save big money.*
You should research rates every six to 12 months, which fits many policies. Calling different insurers to inquire about rates can be overwhelming, but don't let that hold you back.
The Zebra is a terrific resource to use if you don't want to go through the hassle of doing the work. You provide them with your information, and they give you quotes from multiple carriers within minutes.
The site researches rates from several dozen insurance companies and can often save you hundreds of dollars a year. That's money you can put toward other areas of your budget.
3. Eliminate Bank Fees
Banks love to charge fees. Reports indicate the average American pays over $300 a year in bank fees. These can include any of the following:
Overdraft fees
Minimum account balance fees
Monthly maintenance or service fees
Insufficient funds
Out-of-network ATM
If you have been charged any of these fees over the last year, you should find a bank that works for you. This can be important if you are trying to save when money is tight.
Chime is one potential solution. It is a mobile-first banking app that offers lots of money management tools, but with no monthly fees and access to over 60,000 fee-free ATMs.
You may also be eligible for up to $200 in free overdraft protection.
They offer many perks, such as round-ups that automatically round up debit card purchases and transfer the money to your savings account. This is one of the most clever ways to save money when you spend.
Read our review of Chime to learn more.
CIT Bank is another top choice with various savings account options, some with competitive rates.
Read our review of CIT Bank to learn more about that option.
4. Switch to a Cheaper Cell Phone Plan
According to recent reports, the average cell phone bill is roughly $120 per month. If you're spending near that amount, you're overlooking an easy way to save money monthly.
Opting for a no-contract carrier lets you get coverage from major providers like Verizon for a fraction of the cost. Tello is one option to consider.
The carrier has flexible plans starting at just $10 per month. If you're on Wi-Fi a lot, they're a good carrier to use to save money without sacrificing quality.
Read our review of the best cheap cell phone plans to see how Tello compares against other top no-contract carriers.
| Service | Cost | Data | Mins. | Text | Network | Go to Site |
| --- | --- | --- | --- | --- | --- | --- |
| Tello | $14 | 2GB | No limit | No limit | GSM | See Plans |
| Visible | $25 | Unlimited | No limit | No limit | Verizon | See Plans |
| Twigby | $15 | 1GB | No limit | No limit | Verizon | See Plans |
| Mint Mobile | $15 | 5GB | No limit | No limit | T-Mobile | See Plans |
| Xfinity Mobile | $15 | 1GB | No limit | No limit | Verizon | See Plans |
5. Automate Your Savings
Being able to pay yourself first is a key tenet to getting rich, but it's easy to forget when you have a small income. Automating your savings is a fantastic way to avoid overlooking this strategy.
Most banks let you establish automatic weekly, bi-weekly, or monthly transfers into your savings account. You can even have your employer transfer money into your interest-earning account each pay period.
For instance, transferring $20 each week results in $1,040 in yearly savings for your financial goals. Your deposits can also earn interest, which helps.
This is a great way to build an emergency fund or other savings priorities, and you can open a different bank account for each goal.
CIT Bank is a good option to maximize your savings, from automation to setting aside found money.
*Related: Do you want to save a lot of money this year? Read our guide on how to save $10,000 in a year to beef up your savings account.*
They have a $100 minimum account balance requirement and allow you to establish transfers at whatever interval you like. There are no monthly fees, and you can earn a competitive interest rate on your savings.
Read our guide on one penny doubled for 30 days to learn the importance of starting early and the power of compound interest.
Benefits
Logo
CIT Bank - start your emergency fund
$100 minimum deposit requirement

Open a high yield savings account or money market with $100!

6. Make Money on the Side
A lot of advice on how to save money focuses solely on cutting expenses. Analyzing your spending habits is an excellent way to achieve financial stability, but you can only cut so much. Sadly, this is particularly true when inflation makes most prices rise.
When you're struggling to save, earning extra money on the side can be a good option. You should devote your earnings to your savings goals and not needless spending.
Read our guide on the top choices to make money without a job if you have suffered a job loss and need to bring in cash.
If you pair a side hustle with reduced spending, you will be amazed at how quickly you can increase your savings.
One awesome possibility to earn money on the side is DoorDash, and it's often viewed as the best delivery app to work for. You work on your own schedule, delivering food from restaurants to customers.
DoorDash driver pay varies depending on numerous factors. Pay is released weekly.
Read our DoorDash driver review to learn more.
Benefits
Logo
DoorDash
Earn cash and create your own schedule!

Deliver food with just a car or scooter. Get started today!


7. Cancel Unused Subscriptions
Unused memberships and subscriptions can be a giant money drain. You may love the gym, but if it has been over a year since you've gone, you're wasting money.
The same idea is true with monthly subscriptions you no longer use. Getting rid of services is a simple way to save money every month to put towards other needs.
Rocket Money is an easy-to-use resource that helps you eliminate these recurring expenses and spend less. They analyze your spending to find services you don't use and cancel them for you.
They also negotiate on your behalf with service providers. This finance app is free to use, but they keep 40 percent of the amount saved if they secure savings for you.
Yes, you could make the calls yourself. However, if you're not going to put in the effort, the service will do the work for you to quickly reduce your expenses.
Read our Rocket Money review to learn more.
8. Get Rebates at the Grocery Store
Grocery shopping is something we all must do, but it's helpful to stretch your budget at the store. While couponing takes time, you can still cut your grocery bill with a shopping app like Fetch.
Unlike most receipt-scanning apps, you don't have to activate shopping offers or print coupons. Instead, Fetch lets you take a picture of your receipt after shopping and identifies available rebates from name brands.
It can also track online purchases by linking your email. The app links directly to your shopping account with participating retailers, including Amazon and Walmart.
You can cash out via gift card after reaching $5 (5,000 points) in your account. Additionally, you can earn 2,000 bonus points by entering promo code FETCH2K upon joining.
Read our Fetch Rewards review to learn more.
9. Start a Budget
Budgeting can be divisive since many people think it means you can't enjoy life. That is a myth. A budget helps you track your spending and identifies where you might be overspending.
*Related: Mobile budgeting apps like Mint are a great way to stay on top of your finances. Read our guide on the best Mint.com alternatives to identify the top options.
In essence, budgeting gives you the freedom to spend money in line with your goals. It gives every dollar a purpose, which is helpful when you're aiming to save money on a tight budget.
One of the easiest ways to make a budget is by using Tiller. This budgeting app syncs with your bank accounts to track your spending and savings. You can make a personalized spending plan using several budgeting strategies.
Tiller is free to use for the first 30 days and then costs $79 per year.
Read our guide on how to create a budget to learn where to start.
10. Save Money When Shopping Online
Shopping online is an easy way to avoid the store and find deals. However, nothing is worse than looking for a coupon code only to find none that work.
Capital One Shopping is a helpful browser extension and mobile app that searches for active discount codes when you are shopping online. If the extension finds one, it automatically applies it to your purchase.
The rebate app also compares prices from several online merchants so you can avoid overspending on items. You can even earn rewards points when shopping online to redeem for gift cards at participating retailers.
If you don't want to use the extension, you can save by shopping at online dollar stores to cut costs. Read our review of the best online dollar stores to identify the top one for you.
11. Establish Goals
Creating and following goals are essential parts of saving money on any level of income. However, transforming your vision into a reality can present a unique challenge when your earnings are limited.
It may feel like your efforts will be fruitless, leading you to inaction. Nevertheless, goals are an excellent way to counteract that emotion, especially if you make them visual.
For example, if you want to save for a vacation, find pictures of your dream destination. Use that to motivate you to reduce your spending and know that each dollar saved takes you one step closer to that goal.
Creating short-term and long-term goals is wise since there are many solutions to spending less than you earn. You may start by making daily, weekly, and monthly goals in addition to saving up for a one-time expense.
12. Insource as Much as You Can
If you are struggling to save money on a tight budget, you want to reduce spending on things you can do yourself. This helps you increase savings, and you may learn something new along the way.
Common examples include:
Cleaning your house
Cooking more meals at home
Cutting your own hair
Mowing your own lawn
Oil changes on your car
Don't be afraid to look for other activities you can DIY. While this will help you in the short term, it will show you that you're capable of saving loads of money in the long run by completely eliminating certain monthly bills.
13. Avoid Credit Cards
Credit cards are a helpful tool to manage your money when you earn a variable income but have to make an expensive purchase before payday.
When they are not used wisely, they can destroy your budget as they have high interest rates. In addition to interest, it can take years to pay off consumer debt if you only make the minimum monthly payment.
It's tempting to use a credit card to pay for a need or simply buy something you want. Doing this once might be inconsequential, but you will incur interest when you don't have the funds to repay the purchase.
Sadly, if you do this repeatedly, you will end up in debt. The situation becomes worse as it can impact your credit score. This can cost you when you have a legitimate need to borrow funds.
How Can I Save Money When Struggling?
While saving money when you are struggling financially can be a challenge, it is possible. The feeling can be overwhelming, especially if you often can't pay your bills, but don't let it stop you from taking action to save.
Here is how you can save money when struggling:
Look at your finances for the past month to see your spending
Identify which of those expenses were needless
Cut those costs and identify other expenses you can live without
Ask a friend or family member to keep you accountable
Research available energy assistance programs in your area
It may feel impossible to reverse course, but it's doable when you start saving money. Just take one step at a time, and soon you will be saving money by making simple changes.
If you can combine the above steps with earning extra income, that will catapult your efforts to live below your means.
Nevertheless, if you're truly struggling, research assistance programs in your city that can provide some relief.
How Can I Save the Most Money on a Budget?
You can increase your savings by following a budget that's aligned with your goals. Budgeting is personal, so it pays to adjust it to your needs and wishes.
It's vital to know where each dollar goes to ensure you stay on track. Tiller is a helpful resource that works with Google Sheets to help you track your spending.
There are various budgeting methods you can follow, but the 50/30/20 budget is a good method to structure your budget. This is how it works:
Spend 50 percent of your budget on needs like housing and food
Spend 30 percent of your budget on discretionary spending
Allocate the remaining 20 percent to savings
For example, if your paycheck is $5,000 per month after taxes, you would spend $2,500 on the first category, $1,500 on the second, and the remaining $1,000 for savings.
Again, you want to personalize this and focus on saving as much as possible. Doing so helps you build wealth and avoid unnecessary spending.
How Can I Save $1,000 Fast?
It is possible to save $1,000 relatively quickly based on your income. First, you want to examine your budget and cut everything you can temporarily live without.
Next, you want to supplement your income with side hustles to shorten the time it takes to amass $1,000. The two combined will help you reach your goal, but keep in mind it may not be sustainable over time.
If you can, use the $1,000 to start an emergency fund so you are covered in the event you encounter future unexpected expenses.
Bottom Line
It may feel impossible to budget when broke, but it's essential not to let that feeling hold you back. The most important step is to take action and start saving.
Starting will build the confidence necessary to continue. As you learn better financial habits, look for other ways to reduce needless spending. The above list merely scratches the surface of opportunities to save.
Why do you think it's easy to rationalize not saving when on a lower income?
*Capital One Shopping compensates us when you sign up for Capital One Shopping using the links provided.
*Earning more on certain types of orders (ex. alcohol): Earn more per order as compared to restaurant orders. Actual earnings may differ and depend on factors like number of deliveries you accept and complete, time of day, location, and any costs. Hourly pay is calculated using average Dasher payouts while on a delivery (from the time you accept an order until the time you drop it off) over a 90 day period and includes compensation from tips, peak pay, and other incentives.
*Get paid instantly (DasherDirect): Subject to approval
*Cash out daily (Fast Pay): Fees apply
*Start Dashing today: Subject to background check and availability
*Dash anytime: Subject to availability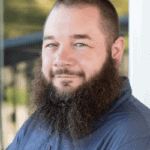 I'm John Schmoll, a former stockbroker, MBA-grad, published finance writer, and founder of Frugal Rules.
As a veteran of the financial services industry, I've worked as a mutual fund administrator, banker, and stockbroker and was Series 7 and 63-licensed, but I left all that behind in 2012 to help people learn how to manage their money.
My goal is to help you gain the knowledge you need to become financially independent with personally-tested financial tools and money-saving solutions.