You know the feeling. Payday is more than a week away, you're low on cash, and you need a small loan to carry you through until your next paycheck. Cash advance apps like EarnIn can be a terrific solution for your situation.
EarnIn is a helpful resource that gives you access to up to $100 of your next paycheck within minutes. It also has no hidden fees. However, there may be a better option for you.
This guide shares the top EarnIn app alternatives to get money into your checking account so that you can pay your bills.
What Are the Best Cash Advance Apps Like EarnIn?
Selecting a cash advance app that lets you borrow money instantly requires due diligence. Each platform operates a bit differently, and some offer resources to help you manage your money. You may also incur a minor fee or low interest rate to receive cash.
Each app on our list is available in the Google Play or Apple App Stores. Plus, every option can send you funds to cover you until your next payday.
Here are the best alternatives to the EarnIn app to borrow money instantly.
1. Dave
Dave is a personal finance platform that allows users to request a cash advance without a credit check. It also doesn't charge late fees.
The platform's ExtraCash feature allows users to access instant cash of up to $500 if they satisfy eligibility requirements.
There is a $1 monthly membership fee. This is required if you need to get money instantly. Dave also gives you the option to leave a tip.
When you request funds, you'll agree to a repayment date. In some instances, you can qualify to receive a paycheck advance within minutes.
Unlike other apps like EarnIn, Dave doesn't require you to link a direct deposit to your Dave spending account.
Pros:
Fast access to cash advances
Optional tipping
Access to banking services, such as a debit card
Cons:
Monthly membership fee
Fee attached to same-day funding
If you need quick cash frequently, the Dave app is worth trying.
2. Empower
Empower is one of the more all-inclusive EarnIn app alternatives. Formerly known as Personal Capital, the app allows users to manage their finances.
It is one of the best apps to get a complete view of your finances. You can use it to sync your accounts, from your checking account to your brokerage account to your mortgage.
The platform is a great resource for keeping tabs on your net worth and is free to use. Empower even allows users to access money from their paychecks two days early.
No credit check is required, but the company looks at your earned income and account activity when deciding how much you can borrow.
You must use their Empower card to receive money. There is an $8 monthly membership fee to use the card, but there are no late fees.
The card has other helpful features, such as free ATM withdrawals and cash back rewards. The cash advance limit with Empower is $250.
Pros:
No interest or fees
Get money up to two days before your paycheck
Receive up to $250
Cons:
Account activity and earnings influence what you can receive
$8 monthly subscription fee
Check out our Empower review to learn more.
3. Klover
Klover is one of the more unique EarnIn app alternatives. It doesn't charge a fee unless you request instant cash. Plus, it doesn't offer the option to tip like the Dave app.
The Klover app earns its money by leveraging your anonymized financial data. To be clear, the app doesn't sell your personal information. Instead, the data is used for advertising purposes, which is all anonymous.
Like other apps on our list, there is no credit check to receive funds. You can get up to $200 before your next pay period.
To qualify, you must connect your bank account. You must also be able to prove a minimum of three direct deposits from the same employer over the previous two months.
There is no fee to receive funds within one to three business days. If you need cash immediately to avoid using overdraft protection at your bank, there is a fee of $1.99 to $14.98
Pros:
No fees
Receive up to $200
Early access to paychecks received via direct deposit
Cons:
Immediate funds require a minor fee
Your information is used for marketing purposes
4. Albert
Albert is another useful resource to use if you're looking for loan apps like EarnIn. It is an all-encompassing financial services platform that lets users watch their budgets.
Additionally, Albert lets you access money from your paycheck up to two days early. There is no credit check requirement to qualify for an interest-free cash advance.
The key requirement to get cash is having an active checking account for at least 60 days. You must also be able to prove that you have received a direct deposit in that account to qualify. There is no minimum balance fee.
A steady job is required for a minimum of 60 days, and you need proof you have funds in your bank account 24 hours after you receive your paycheck. A cash advance of up to $250 is possible.
There is no fee to receive money, but there is a $6.99 fee to get instant cash.
Albert also offers a paid level called Genius. Genius subscribers receive a debit card and live expert help with their finances. The debit card has helpful features like fee-free ATM withdrawals and cash rebates.
There is an $8 monthly fee to access Genius benefits.
Pros:
Receive up to $250
No required monthly fees
Early access to paychecks received via direct deposit
Cons:
You must pay the monthly membership fee to access many of its features
Interest rates on the savings accounts are low
If you don't mind paying to use budgeting apps, Albert is one of the better alternatives to the Dave app.
5. Brigit
Brigit is one of the top money apps like EarnIn if you want access to various personal finance tools.
You can request cash up to $250. Like other payday loan apps, they may initially start you with a lower amount.
To qualify to use the platform, you must have an active checking account with at least three regularly scheduled direct deposits from your employer. You also need a positive balance in your checking account.
Additionally, you must repay the loan amount when you receive your next paycheck.
Brigit does provide repayment extensions with a good history. Depending on your balance, this may cause an overdraft fee with your bank, so limit your use of this feature.
Unfortunately, Brigit charges a $9.99 monthly fee to use the platform. You may find the app worth the cost since it has many helpful tools. However, you can use other free budgeting tools to stay abreast of your finances.
If you don't need those features from money-borrowing apps, it's best to consider free offerings to manage your budget.
Pros:
No interest on your cash advances
It's possible to create automatic advances
Works with over 5,000 banks
Cons:
Expensive monthly membership fee
Initial advance is low
If you need a holistic cash app and don't mind fees, Brigit is worth trying.
6. MoneyLion
MoneyLion is a powerful app that offers paycheck advances. The platform has a plethora of tools that help you manage your finances. Included are credit builder and bill pay features.
The company requires you to get paid via direct deposit and to connect your bank account to their platform. The account must be active for at least 60 days, and you must receive regular direct deposits from your employer.
Your bank account must be positive if you want to qualify to borrow money. The initial cash advance limit typically can't go over $25.
As you establish a good history with MoneyLion, you can increase your borrowing limit up to $250.
There is no fee to take a cash advance, but there is a minor cost if you need funds instantly. To access some of its more premium features, you must use its banking feature called Roar.
Using Roar lets you get early access to up to $1,000 from your paycheck. A Roar account does have some minor fees and reasonable interest rates on any borrowed funds.
Pros:
Numerous helpful tools to manage your finances
Ability to receive more than $250
Credit builder loans
Cons:
Must have a Roar account to request a higher cash advance amount
Fees are possible if you use the Roar account
If you need more than a paycheck advance app, such as help getting a handle on your spending habits, MoneyLion is worth considering.
7. Varo
Varo is a lot like the Chime app. However, they charge a minor fee based on the funds you request.
The bank offers cash advances via its Varo Advance program. This allows you to receive instant cash of up to $250. If you need to avoid overdraft fees, this can be a helpful resource to stay afloat.
This is particularly helpful when you need a quick turnaround time to avoid a penalty. Unfortunately, you can only take a cash advance of $20 initially.
Advances incur no fees. You must pay between $4 and $15 on all future requests.
A Varo checking account and debit card are needed to utilize the service. The company deposits your cash advance into that account. Other eligibility requirements include receiving at least $1,000 in direct deposits over the last month.
The platform automatically deducts the amount you owe directly from your Varo checking account when you receive your next paycheck.
Pros:
No fee on cash advances of $20 or less
Varo is a bank with a full suite of features
No minimum credit score requirement
Cons:
High fees in relation to other apps like EarnIn
Cash advance limit is low
Varo is worth trying if you want a new bank that offers cash advance options.
8. Branch
When you're looking for alternatives to the EarnIn app that works directly with your employer, Branch is worth considering. The service works with employers to give employees up to 50 percent of their next paycheck.
You can request funds for free, but you must wait three business days to receive the cash. If you need money now, you can receive funds the same day for a minor fee.
The service includes a feature known as CashFlow. This lets you get a snapshot view of your payments and expenses. Such information can be helpful if you need to better monitor your finances or improve bad credit.
You can also utilize alerts to help you stay informed of low balances to avoid overdrawing your bank account.
Branch only works with partnering employers. Ask your human resources department to see if your employer works with the Branch app.
Pros:
Possibility of receiving 50 percent of your paycheck
Non-immediate advances are free
Helpful resources to better manage your money
Cons:
Only works with participating employers
Small fee for immediate funds
The Branch app is worth considering if you want to run your advances through your employer.
9. Vola
Vola is another helpful app to avoid waiting for your next pay period to receive money. The app offers a somewhat higher initial advance of up to $300, which is more than other platforms on our list.
It's also possible to receive funds within five hours of requesting an advance.
The main eligibility requirements are having an active bank account and a minimum average balance of $150. Additionally, you don't need to show proof of direct deposits to qualify.
However, you must sign up for their monthly plan of $4.99 to request funds.
Another unique feature is their scoring model, known as the Vola Score. The highest you can score is 100. The higher your number, the lower your fees and the more funds you can request.
Pros:
Easy to qualify
Ability to receive up to $300
The higher your Vola Score, the more you can borrow
Cons:
You must pay a monthly fee to receive funds
Lack of clarity on monthly pricing
If you want an easy way to request a paycheck advance, Vola might be worth trying.
Bottom Line
Apps like EarnIn are a useful resource to use if you need money quickly and can't wait until payday. In most cases, you can receive cash within several days.
It's best to view cash advance apps as a temporary resource to get back on track financially. If you need to use them more frequently, take the time to review your finances and discover where you can cut back or increase your earnings.
How often do you need money before payday?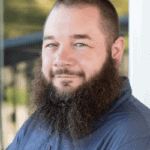 I'm John Schmoll, a former stockbroker, MBA-grad, published finance writer, and founder of Frugal Rules.
As a veteran of the financial services industry, I've worked as a mutual fund administrator, banker, and stockbroker and was Series 7 and 63-licensed, but I left all that behind in 2012 to help people learn how to manage their money.
My goal is to help you gain the knowledge you need to become financially independent with personally-tested financial tools and money-saving solutions.