It happens to the best of us. You need money now but still have a week or more until you receive your paycheck.
This may cause you to feel overwhelmed by stress about how you're going to manage your bills, but you need to make a plan to get quick cash now. Thankfully, there are numerous ways to get money right away.
Our guide shares a few of the top options that don't require taking out a payday loan.
What Are the Best Ways to Get Fast Cash?
Being short on money can be panic-inducing at best. Fortunately, there are choices to alleviate the situation and find a path forward to cover your basic needs.
Here are 19 of the best options to consider if you need money quickly.
1. Deliver Meals With DoorDash
A side hustle is a fantastic choice if you need fast cash. Unfortunately, you may have to wait longer than you want to get funds.
Driving with a delivery app company like DoorDash is an excellent solution. The sign-up process is simple. You can start accepting deliveries once you complete an application and pass a background check.
It's possible to deliver restaurant meals by car, scooter, or bike in some cities. DoorDash Driver pay varies depending on numerous factors, including tips. Plus, you can work when it's convenient for you.
Pay is released weekly via direct deposit, but you can get paid today with Fast Pay for a minor fee. Read our DoorDash driver review to learn more about this opportunity.
DoorDash is just one of the delivery apps you can drive with in your spare time. Consult our guide on the top delivery app gigs to identify other opportunities.
2. Sell Unused Electronics
Do you have old devices or phones you no longer use? You can sell those items to cover an unexpected expense.
Sites like Gazelle are a great choice to sell old devices and phones. They buy virtually anything and provide prepaid postage to mail in your device.
While places to sell used electronics are helpful to use, you may need money immediately. In that case, taking your device to a local ecoATM kiosk is a suitable alternative.
3. Start a Side Gig as a Dog Sitter
Do you want a flexible side hustle that doesn't involve driving apps? Dog walking or boarding is a fun way to make extra money.
Rover is a top choice to walk dogs for money. The app connects you with owners looking for assistance caring for their fur babies.
Payment is released two days after you complete a gig, and it's possible to earn at least $1,000 as a dog walker. You can also promote your services on social media to attract more clients.
Read our Rover dog sitting review to learn more.
4. Sell Unused Gift Cards
Selling gift cards that still have cash value is a good way to get cash now. Sites like Gift Card Outlets purchase unused gift certificates from sellers.
Payment amounts can vary, but it's possible to receive up to 90 percent of the face value. If you need to mail your card in, it may take several days to get your money.
However, some cards can be transferred digitally. In this case, you can expect to receive funds within the next business day.
5. Pawn Something
Sometimes you need money now. If you're in a tight spot and have something you can sell, consider taking unwanted items to a pawn shop.
Make sure not to pawn items that have sentimental value. For example, I pawned my high school class ring while paying off debt and now wish I had chosen something else.
Other things, like appliances, are good to pawn or sell for fast cash. Read our guide on how to sell used appliances for cash to learn more.
6. Take Out a Paycheck Advance
If you have emergency needs that require money, ask your employer if you can request a payroll advance. In many cases, there is no charge to do this.
If your employer doesn't offer this, an app like Dave could be a solution. Dave lets you borrow money against your next paycheck. You can borrow up to $500.
When you take a cash advance, you agree to a repayment date that works on your terms. There is no credit check or late fees. However, you must pay a $1 monthly fee to take a cash advance.
If that's not a deterrent for you, it's possible to receive money in your checking account the next business day. Read our guide on the best cash advance apps to learn more.
7. Babysit Children in Your Neighborhood
Babysitting is one of the best ways to get fast cash today. Payouts are typically released immediately after completing the gig and often in cash.
Better yet, when the children are asleep, you can focus on other at-home side hustles to pad your savings account.
You can post on your social media profiles that you're accepting gigs. Don't overlook telling friends you're open to taking on new clients.
Care.com is another excellent resource that you can use to find jobs. The site allows you to get testimonials to help you further build your portfolio of clients.
In Omaha, the average pay for a babysitter is $15 an hour. If you live in a larger city, it's possible you can earn more. You can even charge extra for each additional child.
8. House Sitting
Watching someone's home while they're traveling is another fantastic way to earn extra money if you need cash now.
Similar to babysitting, you receive payment immediately after completing the gig. In some cases, you might even receive some payment upfront.
Tasks vary from simply sleeping in the house to small jobs like watering plants or taking out trash.
Pay varies depending on the location and tasks you complete. You can inform friends via your social media profile of your availability. Using Care.com is another good option.
9. Consolidate Your Credit Card Debt
Credit card bills can be overwhelming, especially if you're struggling to make monthly payments. Consolidating those bills into one payment can help provide relief.
Balance transfer credit cards are a good way to take advantage of consolidation. They often let you roll all your payments into one and lower your interest rate to zero for up to 18 months.
Not only does this let you save money on interest, but it may also provide some relief to your budget.
Be aware that if you don't repay the debt in full within the allotted time, you might be charged interest on the entire amount you transferred.
Here are some top offers to consider if you're in the market for a balance transfer card.
10. Complete Small Tasks Online
Freelance work is one of the best ways to earn extra money. You don't necessarily get the money the same day you do the work, but it is a good way to supplement your income.
Fiverr is a great resource for finding freelance gigs. You earn $5 per gig and can do anything from writing a thank you note for someone to designing a landing page and everything in between.
While $5 is not much, income opportunities increase with add-ons.
You must wait 14 days for payments to clear once you complete a gig. This won't get you money quickly, but it can be a good source of revenue over time.
Fiverr pays out via check, direct deposit to a bank account, and PayPal.
If you need quick cash and Fiverr isn't timely enough, you can also find local gigs on Craigslist.
11. Take Surveys
Many surveys for money sites aren't worth your time, especially if you need quick cash. Survey Junkie is different. You receive points every time you complete a survey. Each point is worth $0.01.
Payouts vary depending on the survey length and topic. Each survey pays between 100 and 300 points, but some pay up to 4,500. Once you reach 1,000 points, equal to $10, you can cash out via PayPal or gift card.
Survey Junkie is helpful if you need to monetize your spare time. You won't earn a lot, but it can be one more thing you use to boost your emergency fund.
12. Sell Plasma
Donating plasma is an age-old way to make money in one hour. I sold plasma while dealing with debt to increase my payments and hold me over to my next payday.
Think of donating plasma as a good alternative to short-term loans if you need money immediately. Depending on your weight, you can typically donate plasma two or three times per week.
Most centers pay at least $30 per donation. In some cases, you can make up to $50. Over the course of a month, it's possible to earn up to $400 via plasma donation.
Read our guide on how to donate plasma to learn more about this opportunity to earn short-term cash.
13. Negotiate a Bill
One of the best ways to get money today is to negotiate a bill to get a lower price. It instantly frees up cash to apply toward other areas of your budget. Unfortunately, negotiation requires you to call service providers.
Luckily, there are apps for that. Rocket Money is a helpful platform that securely connects to your financial accounts to analyze your expenses. When it notices recurring charges, it works to negotiate a lower price.
While this may require some sacrifice, it's better than taking a personal loan to get money.
It will also continue monitoring your bills to help you save even more money in the future. If the app secures savings, it keeps part of the amount saved in the first year. You keep the rest.
Read our Rocket Money review to learn more.
14. Rent a Room
A spare bedroom in your house is an excellent income resource. You can rent it out through Airbnb.
Airbnb lets you rent out part or all of your house to travelers. You can even rent the couch in your living room if you live in a high-demand city.
Travelers might be on a work trip or traveling for pleasure and want to stay somewhere that feels more "homey" than a hotel.
There are many factors that dictate how much you can make renting your room or house through Airbnb. The biggest contributor is where you live. The higher the demand for your location, the more you can charge.
You can also charge more if you offer certain amenities. Pay is typically released to you 24 hours before the guest checks in, so it's a good choice if you need fast cash and want to avoid risky loans.
It's also a relatively passive income idea you can use to bolster your finances.
Read our Airbnb host checklist guide to learn how to maximize earnings.
15. Pursue Community Loans or Assistance
Community organizations often provide financial assistance to people in need. This can range from loans with flexible repayment terms to other short-term options.
If you need help paying rent or have other pressing needs, this can be a good option. Organizations range from local churches to non-profits. Do a quick internet search to identify options where you live.
Some agencies may even provide resources to help you locate a part-time job or tools to help you get on a budget. If they do, take advantage of what you need to get back on your feet.
16. Take a Loan From Your Retirement Account
If you truly need money now, taking cash from your retirement account is one option to make ends meet. You can borrow from either your 401(k) account or IRA accounts.
Keep in mind that every account type handles loans differently. For example, you can borrow from an IRA once annually, but you must repay it within 60 days.
Many, though not all, 401(k) plans allow for loans. You typically have five years to repay it. However, the loan may qualify as taxable income if you make late payments.
Unless your need is a one-off large expense, it can be better to pursue other options.
17. Take a Credit Card Advance
Do you need quick cash and have a credit card that is in good standing? If so, taking a cash advance from your credit card is a legitimate choice to get funds. Plus, it's cheaper than a payday loan.
There are some things to keep in mind about a cash advance, including:
You may pay a fee of up to five percent of the total amount
Interest begins accruing immediately, which could pose a problem if you have a higher interest rate card
It may negatively impact your credit score if it dramatically increases your credit utilization rate
It may be a red flag to creditors
If you only need the funds for a one-time situation and you plan to repay the money within the next billing cycle, there's minimal harm in taking a cash advance from your credit card.
However, if that's not the case, you may want to pursue other alternatives that won't harm your good credit history.
18. Sell Old Clothing
If you need fast cash now, selling old clothes is one opportunity that doesn't require a job or side gig. This lets you get a one-time influx of funds without using a line of credit at your bank or trying to borrow money online.
Many people have clothes they don't wear. If that's you, you can turn that clothing into cash.
You can take old clothes to local consignment stores and have them sell your clothes for you. Other good alternatives include online sites like Poshmark, Plato's Closet, or eBay.
Facebook Marketplace is another excellent option if you want to keep it local and avoid fees.
19. Become a Tasker
Do you have handyman skills? Can you run errands for people near you? If so, you can find local gigs through TaskRabbit.
TaskRabbit has an easy online application process. Once approved, you can start accepting jobs.
The platform has hundreds of gigs, from helping people mount a TV to shopping for groceries for customers to more technical gigs.
TaskRabbit lets you set your rate and hours, and the app handles all payments. Payouts are disbursed weekly to your bank account. This is terrific if you need money immediately and want a legitimate side hustle.
Read our guide on the top apps like TaskRabbit to identify other possibilities.
Quick Cash Options to Avoid
If you do an internet search for ways to get money now, you will see numerous opportunities. Unfortunately, many of these choices are rife with problems.
Here are some options to avoid:
Payday loans: Thankfully, payday loans face more regulation now than in years past, but they can still be problematic. They often charge notoriously high interest rates and burdensome fees if you experience delayed payments. Try to avoid payday loans.
Auto title loans: These loans market themselves for people who need access to a fast cash loan. Unfortunately, you must give the lender the title to your car. If you miss payments, they can seize your car.
Installment loans: You may see the option to take out an online loan that allows you to make regular payments. They even market themselves as an option that lets you get a loan with bad credit. Avoid this type of online loan as it often has interest rates as high as 400 percent.
It's best to use one of the other choices on this list. If those don't work for you, consider using a side hustle app to find gigs in your area to make money.
Bottom Line
If you need money right now, it's easy to get stressed out. Having a surprise bill to pay increases that stress. Analyzing your finances is a good idea once you get the cash you need.
Consider why you're in a pinch. Look for ways to save money and grow your emergency savings. If you find that you need to supplement your income, choose one of the above side gigs to make ends meet.
What are some other legit ways to make money quickly?
*Earning more on certain types of orders (ex. alcohol): Earn more per order as compared to restaurant orders. Actual earnings may differ and depend on factors like number of deliveries you accept and complete, time of day, location, and any costs. Hourly pay is calculated using average Dasher payouts while on a delivery (from the time you accept an order until the time you drop it off) over a 90 day period and includes compensation from tips, peak pay, and other incentives.
*Get paid instantly (DasherDirect): Subject to approval
*Cash out daily (Fast Pay): Fees apply
*Start Dashing today: Subject to background check and availability
*Dash anytime: Subject to availability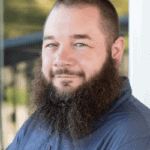 I'm John Schmoll, a former stockbroker, MBA-grad, published finance writer, and founder of Frugal Rules.
As a veteran of the financial services industry, I've worked as a mutual fund administrator, banker, and stockbroker and was Series 7 and 63-licensed, but I left all that behind in 2012 to help people learn how to manage their money.
My goal is to help you gain the knowledge you need to become financially independent with personally-tested financial tools and money-saving solutions.