Losing your job can be devastating both financially and emotionally. It's easy to allow it to become destructive, but that often makes the situation worse.
Worrying about job loss in challenging economic times is normal. While it's important to remember that time will heal what you're experiencing, you need to have a plan.
Our guide shares how to get back on your feet if you lose your job.
What Should You Do After You Lose Your Job?
It is rarely a good thing to be laid off or lose your job. While it's important to know why it happened, you also need to move on and find another employment opportunity.
Here's what to do when you're laid off from work and need to get back on your feet.
1. Take Inventory
Panic is inevitable after losing your job. You may wonder what you did wrong or how you're going to put food on the table.
It's natural to feel this way. To deny yourself these feelings often results in lying to yourself.
However, as you come to grips with your new reality, it's essential to determine why this happened. Now is the time to identify any potential learning opportunities to take with you for the future.
Did you lose your job because your company was experiencing tough times? Or, was it a skill you lacked that your employer needed?
There's not much you can do about the need to cut costs. But, if it was a skill you lacked, this presents an opportunity to develop a new skill.
Regardless, it's important to grant yourself some grace. Job loss occurs for many people, and it's a natural part of life.
Remind yourself of that, then make a commitment to move forward in your job search.
2. Review Your Final Paycheck
After a firing or layoff, it is vital to review your final paycheck. It may include items you may not normally see.
You may notice additional compensation for earned vacation or sick time, commissions, or back pay. If you received a severance package, you might also see funds for that.
This extra money can be helpful in extending the time before you'll need to tap your emergency fund. Your paycheck may also be less than what you typically receive.
Whatever you do, don't just let your pay hit your bank account and forget it. Analyze it because it will likely direct your course of action for your finances.
If you have any questions or if something is missing, contact human resources at your former employer. They will be able to address any of your concerns.
3. Determine When Benefits End
If you're like many Americans, you receive benefits like health insurance through your employer. According to Kaiser Health, nearly 155 million non-elderly people receive health coverage through their employers.
If you're one of those people, it's essential to know how long your coverage will remain in effect. In most cases, it's until the end of the month. However, it could be as soon as you leave.
Your former employer may also extend it for a length of time as a part of a severance package.
Determine the exact date it ends, especially if you or a family member need care or a prescription filled.
You will receive a mailing for the Consolidated Omnibus Budget Reconciliation Act (COBRA) soon after your end date. This lets you extend coverage for a certain length of time.
You may want to take advantage of this, but keep in mind that you must pay the entire cost.
Other benefits to keep an eye on include the following:
Dental insurance
Vision insurance
Voluntary life insurance policies
Retirement plans
Every employer is different, so it's vital that you determine when all benefits you regularly use will end and look for ways to replace them if necessary.
4. Get Real With Your Finances
It can be difficult to manage your money after a job layoff, but it's not impossible. If you don't have a new job immediately lined up, it's important to take a realistic look at your finances.
You need to evaluate your monthly bills and find ways to aggressively reduce unnecessary expenses. Not doing so will have a direct impact on how much you must pull from your savings account.
Now is the time to create a budget if you haven't already done so. It should focus largely on essentials, including shelter, food, utilities, and transportation.
If you have loans or credit card debt, contact your lenders to inform them of your job loss and ask what programs they have to relieve payments during this time.
It's challenging to budget with a limited income, but it can be done. Paying closer attention to your finances now will only help you get back on your feet in the long run.
5. File for Unemployment
If your job loss was of no fault of your own and you don't know when you'll receive a new job, it's time to file for unemployment benefits.
Don't feel shame for doing this. Unemployment benefits are there for a reason.
Each state has its own requirements for who is eligible for unemployment, so benefits will vary.
The Department of Labor is a good resource to use to determine what you might receive. You won't get benefits immediately, so it's important to file as soon as possible.
Additionally, you may want to consider a side hustle or part-time job to supplement your income. One good option is DoorDash. It lets you deliver restaurant meals on a flexible schedule.
DoorDash driver pay varies on several factors like tips and items delivered. Pay is weekly, or you can withdraw earnings instantly for a small fee.
Read our DoorDash driver review to learn more.
Just be careful since you can only earn a certain amount before it reduces your unemployment benefits. Ask the Department of Labor in your state to determine that amount.
Benefits
Logo
DoorDash
Earn cash and create your own schedule!

Deliver food with just a car or scooter. Get started today!


6. Make Daily Connections
Staying connected and getting the word out that you're looking for work is vital after losing your job. Now is not the time to stay idle. It's time to act.
After taking inventory of your situation, you want to develop a routine in your job search. Take the time to update your resume to ensure you're putting your best foot forward.
Set a goal to make at least one professional connection daily. You can do this by reaching out to a headhunter or attending networking events.
Using LinkedIn should be a daily habit since it is a fantastic resource to make connections and learn more about companies.
Yes, you can use an online job board like Indeed to apply for jobs. However, it's the personal connections you make that often are most rewarding.
7. Move Your 401(k)
The most important thing to take from your old job is your 401(k). It's easy to forget your retirement plan when you leave your job, but it can be costly.
An old employer may move you into more expensive funds. Alternately, they may charge additional fees that will eat into your retirement savings.
Unfortunately, many Americans ignore doing anything with their old 401(k) plans. According to Yahoo Finance, nearly $1.4 trillion was left behind in old 401(k) plans as of June 2021.
If you have a 401(k) at your former employer, now is the time to move it. You have multiple options, from moving it to the 401(k) plan at your new employer to opening a rollover IRA with an online brokerage.
Just remember not to cash out your 401(k). Otherwise, you will likely forfeit a significant amount of the money in taxes.
If you need the funds, look for other ways to make money or seek unemployment benefits. You can read our guide on how to make money without a job to identify top choices.
Bottom Line
Losing a job can be traumatic. It's important to remember not to give up and just take one day at a time.
Once the initial shock is over, make an action plan to manage your finances and start your job search. Doing so will help guide you to the next stop in your career.
What is the first thing you'd recommend doing after losing a job?
*Earning more on certain types of orders (ex. alcohol): Earn more per order as compared to restaurant orders. Actual earnings may differ and depend on factors like number of deliveries you accept and complete, time of day, location, and any costs. Hourly pay is calculated using average Dasher payouts while on a delivery (from the time you accept an order until the time you drop it off) over a 90 day period and includes compensation from tips, peak pay, and other incentives.
*Get paid instantly (DasherDirect): Subject to approval
*Cash out daily (Fast Pay): Fees apply
*Start Dashing today: Subject to background check and availability
*Dash anytime: Subject to availability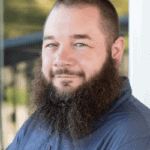 I'm John Schmoll, a former stockbroker, MBA-grad, published finance writer, and founder of Frugal Rules.
As a veteran of the financial services industry, I've worked as a mutual fund administrator, banker, and stockbroker and was Series 7 and 63-licensed, but I left all that behind in 2012 to help people learn how to manage their money.
My goal is to help you gain the knowledge you need to become financially independent with personally-tested financial tools and money-saving solutions.