The holidays are creeping up on us again. They can be stressful, especially if you're tight on cash.
Not knowing how you'll pay for presents is anxiety-inducing. Fortunately, there are ways to make extra money before Christmas.
Better yet, most of these opportunities don't expire when St. Nick arrives. You can use them to make ends meet throughout the year.
Legit Ways to Make Extra Money Before Christmas
Thanks to side hustles, it is easier than you might think to earn Christmas spending money.
If you have a few extra hours each week, you can make money on the side to help with holiday shopping and avoid debt.
| Job | Avg. Hourly Pay | Pay Frequency |
| --- | --- | --- |
| Uber | Varies | Weekly + instant |
| Instacart Shopper | $20 | Weekly + instant |
| Rover | $13 | Weekly |
| Babysitting | $10+ | Varies |
Here are some of the top choices to earn cash this holiday season.
1. Deliver With Uber Eats
If you want to work with multiple courier apps, driving with Uber Eats is a fantastic choice to earn more money as an independent contractor.
The company operates similarly to DoorDash and is in 10,000+ cities throughout 60+ countries worldwide.
You must be at least 19 years old to drive with Uber Eats. In addition, your car must be no older than 20 years and have a minimum of two doors.
As long as you have at least one year of driving experience, a government-issued ID, and valid auto insurance, you can deliver meals once you are approved by the service.
The income potential with Uber Eats varies. You can also earn tips.
Pay is weekly, but you can request an instant cash out for a $0.50 fee. The fee is waived if you use the Uber Debit Card.
If you don't want to deliver food or would like to earn more, you can drive with Uber as well. This lets you drive riders to a chosen destination.
*As of 7/18/22, Uber is migrating to a combined Driver & Delivery program that will allow a user to select how they want to earn with Uber, i.e., driving, delivering, or both! This consolidated program will be named Uber "One Earner." Under this new model, whether a user lands on a Driver or a Delivery page, they'll have the option to self-select which type of earning opportunity they want.
Learn more: Jobs like Uber Eats
Earning potential: Varies
2. Deliver Meals for DoorDash
One of the best side hustle ideas to earn extra money for Christmas is to work for an on-demand food delivery service. Courier jobs are an increasingly popular side gig and offer flexible schedules.
DoorDash is a leading delivery gig app that focuses on meal delivery from local restaurants. When you become a Dasher, you pick up meals from restaurants and deliver them to customers.
The on-demand delivery app pays drivers weekly, but there is an option to cash out instantly for a small fee. Plus, you can set your own schedule.
Pay varies and can depend on things like expenses and delivery times. Like other delivery app jobs, you keep 100 percent of your base pay and tips.
You must be at least 18 years of age, pass a background check, and have a valid driver's license to deliver for DoorDash.
If you need money for Christmas, this is a terrific opportunity since people order more meals as the holidays approach.
Learn more: DoorDash Driver Review
Earning potential: Varies
3. Work for Instacart Shopper
Grocery delivery is a convenient way for people to manage their shopping needs. It also creates a side gig opportunity by letting you deliver groceries to earn extra cash for Christmas.
Instacart Shopper is the largest grocery delivery app and is available in over 6,000 cities nationwide.
*Related: If you're looking for other food delivery jobs, read our guide on apps like DoorDash driver to find additional income opportunities.
You accept orders through the platform, go to the designated grocery store, buy the groceries, and deliver them to customers.
As an Instacart Shopper, you earn a commission based on the size of the order. Plus, you keep 100 percent of your tips.
Shoppers must be able to lift up to 30 pounds and meet other requirements common amongst delivery gig apps.
If you want a good-paying gig, being a Shopper is one of the better $20-an-hour jobs that don't require a degree.
Learn more: Instacart Shopper review
Earning potential: $15 – $20 per hour
4. Become A Dog Walker or Dog Sitter
There are apps to make money on the side that go beyond delivering food. If you're an animal lover who wants to earn extra money before the holidays, you can supplement your income by walking or boarding dogs.
Many dog owners are willing to pay contractors to walk their dogs while they are at work. Plus, you can earn even more if you can board dogs in your home when their owners travel.
The Rover dog-sitting app is an excellent resource if you want to find gigs near you and connect with local clients. It lets you create a profile to showcase your experience and locate jobs.
Rover claims that you can earn up to $1,000 per month through its platform, making it one of the top high-paying apps in the animal care niche. This income can go a long way to help with Christmas expenses.
Learn more: Best dog walking apps
Earning potential: Up to $1,000 per month
5. Be a Carpool Driver
Are you a stay-at-home parent who wants a part-time side hustle? Driving for HopSkipDrive is a terrific way to earn cash on the side.
As a CareDriver, you use the app to drive school children to their various extracurricular activities. If you do the same for your children, this can be a fantastic way to monetize that time.
HopSkipDrive has extensive requirements, including a rigorous background and driving check. CareDrivers must be at least 23 years old and have a minimum of five years of caregiving experience.
Furthermore, your car can't be more than ten years old. Pay is released instantly via the Cash App.
Learn more: Best driving apps to make money
Earning potential: Up to $50 per ride
6. Fill Out Online Surveys
A part-time job isn't the only way to earn money for the holidays. If you want to start earning money right now, you can also take surveys for cash to pad your wallet.
While you won't get rich with paid surveys, they're an easy way to earn Christmas money with minimal effort.
You can take surveys on your phone when you're waiting for an appointment or watching TV at night. It's easy to fill them out when you have free time since they don't take long to complete.
Survey Junkie is our favorite online survey site since you can redeem earnings once you reach a $10 balance. Earnings can be redeemed via PayPal or gift cards to popular retailers.
Furthermore, Survey Junkie pays at least $1 per survey.
Learn more: Survey Junkie review
Earning potential: $50+ per month
7. Search the Web
If you don't want to take surveys for money, micro-jobs are an excellent alternative to earn extra cash for Christmas.
Get-paid-to (GPT) sites like Swagbucks let you earn money for your search activity. When you set Swagbucks as your default search engine, you earn points to get gift cards or cash.
Your search activity isn't the only way to earn money either. Swagbucks offers numerous micro jobs you can do to earn cash, including:
Using their online shopping portal
Watching sponsored videos
Playing online games
Completing various online jobs
Reading sponsored emails
Swagbucks gives users a free $10 when they open an account. You can redeem earnings starting as low as $1 for an Amazon gift card.
There is a $10 minimum to redeem earnings for cash.
Like other survey sites, you can complete easy jobs in your free time. This makes Swagbucks a fantastic option to earn cash for Christmas expenses and make money from your phone.
Learn more: Swagbucks review
Earning potential: Varies
8. Start A Blog
Blogging is one of the best small business ideas to earn extra income and make money online. It may not earn you loads of cash before the holidays, but it can be lucrative in the long run.
You can start a blog about any topic. Keep in mind that finance, health, and relationships tend to be the most profitable niches.
Blogging allows you to earn cash in various ways, including display ads, affiliate marketing, and sponsored campaigns.
You don't need to be a technical wizard to start a website. For just $2.95 per month, which is a 67 percent discount from its standard price, you can create a site with Bluehost.
Bluehost will launch the site for you and provide 24/7 support for any technical issues.
Learn more: How to make money blogging
Earning potential: Varies and is unlimited
9. Test Products at Home
Market research companies pay significant sums of cash to learn consumers' opinions about products. If you're looking for ways to make extra money, you can test products at home.
Pinecone Research is a paid survey site, but it specializes in product testing. The company sends you the product. Then, you test it and provide your feedback by completing a survey.
This won't earn you loads of cash, but it's a good opportunity to help with Christmas expenses.
Learn more: Pinecone Research review
Earning potential: Up to $75 per product test
10. Get Paid to Lose Weight
What better way to earn Christmas spending money than to improve your health? Believe it or not, you can earn cash while you get fit.
HealthyWage is a weight loss app that lets you bet on yourself to lose weight. You can compete against yourself or join a team challenge.
The app doesn't offer a meal plan, but it will give you tools to improve your health.
If you give up on your goal or don't reach it, you lose the money you bet. However, reaching your goal can be quite lucrative.
Learn more: Ways to get paid to lose weight
Earning potential: Average winnings are $1,400 per person but can be as high as $10,000
11. Babysit
When you're looking for quick ways to make money, babysitting is a classic side hustle to pursue. As the holidays approach, there is more demand for babysitters.
If you enjoy spending time with children, this is an excellent opportunity to make extra money for holiday shopping.
You can advertise your services on social media or through word of mouth.
Alternately, you can use a site like Care.com if you need help finding local gigs. The platform lets you create a profile to get reviews and expand your reach.
Learn more: N/A
Earning potential: $12+ per hour
12. Sell Used Electronics
Do you have old electronics that you no longer use? If they're still in working condition, you could be sitting on hundreds of dollars.
You can sell those items and make easy money. While it's possible to find buyers for used electronics locally, it's usually best to sell items online.
SellCell is our top choice to sell electronics. They are a marketplace that connects users with 30+ companies that buy back used devices.
Related: Do you have items besides electronics to sell? Read our guide about the best apps to use to sell your stuff online to learn how to make more from your used items.
You can sell various items, including:
Phones
Tablets
Laptops
Cameras
Game consoles
Upon accepting an offer, the company sends you a shipping label. You then send the platform your items. When they receive them, they pay you via check or PayPal.
Learn more: Best sites to sell used electronics for cash
Earning potential: Varies
13. Write Articles for Money
Freelance writing is one of the top work-from-home gig economy jobs to earn cash before the holidays. You don't need a specialized degree, and you can make money from home.
Many businesses outsource writing needs, and some assignments pay extremely well. Content can include blog posts, white papers, speeches, and more.
If you don't know where to start as a freelance writer, check out our friend Holly Johnson's free webinar, Earn More Writing.
Learn more: Ways to get paid to write articles
Earning potential: $100+ per article
14. Become A Proofreader
All content written by freelance writers needs to be edited. Content that's incorrect or has poor grammar can cost companies significant money.
This creates at-home jobs for proofreaders to make extra money on the side.
A proofreader reads through various forms of content to ensure everything is correct. You won't copyedit, but proofreading is the final step before content is published to verify there are no errors.
Like writing, you don't need a specialized degree to proofread. You can also work remotely since all you need is a laptop and an internet connection to complete work.
Not sure where to start as a freelance proofreader? Check out our friend Caitlin Pyle's free workshop, Proofread Anywhere. In it, she shares how to attract clients and grow your business.
Learn more: How to become a proofreader
Earning potential: $25+ per hour
15. Use A Rewards Credit Card
Credit cards can be a helpful tool to manage your finances if you pay them in full each month. At the end of the year, many rewards cards offer rewards categories at stores you might shop at for gifts.
You can amplify your earnings by selecting a card that offers a bonus or travel rewards. This is in addition to any rewards you can potentially earn from your normal spending.
If you manage credit cards wisely, this is a terrific way to maximize your spending. Here are some top choices you might want to consider for your needs.
Learn more: N/A
Earning potential: Varies
16. Get Cash Back on Your Shopping
What better way to get Christmas spending money than to receive cash back on your online purchases? You can do this with a rebate site like Rakuten (formerly known as Ebates).
Rakuten works with over 2,500 online retailers and gives you cash back when you make a qualifying purchase.
You shop online as you normally would. Then, after you make a purchase, your account will be credited with a rebate, depending on your purchase category.
Rakuten also has an easy-to-use app if you're shopping on the go.
As a bonus, you receive a $10 cash bonus when you open an account.
Learn more: Rakuten review
Earning potential: Up to 40 percent cash back on purchases
17. Be a Tasker
Online side hustles from home aren't the only opportunity to earn extra income. If you have mechanical or technical skills, you can try making money doing odd jobs in your city.
TaskRabbit is the top platform to find handyman jobs near you. Money-making opportunities you can find on TaskRabbit include:
Cleaning
Delivery services
Furniture assembly
Heavy lifting
Home repair (electrical/plumbing work)
Moving help
Wait in line
Yardwork
Painting
Similar to other gig economy apps, you create your own hours. You can also set your own rates.
Pay is distributed weekly. You get to keep 100 percent of your earnings, including tips. The platform manages payments, so there is no exchange of cash with customers.
If you want to make money around town, TaskRabbit is a must-use resource.
Learn more: Apps like TaskRabbit to make money
Earning potential: Varies, though 15 percent of Taskers earn up to $7,000 per month
18. Do Work on Fiverr
Fiverr is the ultimate resource to make extra money before Christmas. You can earn cash by offering nearly any service, from writing a thank you note to programming a website.
Services start at $5. However, the real earning opportunity is in the add-ons you can offer because those have no set price.
Similar to other app-based job options, you will want to land a few clients who give good ratings to increase your chances of success.
Fiverr is free to join, and you can make money without leaving your home once you start accepting gigs.
Learn more: Best side hustle apps
Earning potential: Varies
19. Get Rebates on Your Groceries
As the holidays approach, you will likely spend more money at the grocery store. Similar to shopping online, you can also receive rebates on your grocery shopping with Fetch Rewards.
You can select rebates on items you plan to purchase before heading to the store. It's also possible to scan your receipt after shopping to find additional rebates.
While you won't earn much, this is a nice way to reduce spending at the end of the year.
Unfortunately, the app doesn't offer cash rebates. You can only redeem earnings via gift cards. While disappointing, you can give the gift cards as presents or use them on something you want to purchase for yourself.
Learn more: Fetch Rewards review
Earning potential: Varies
Bottom Line
This list only scratches the surface of ways to make extra money for the holidays. Some options may only score you a little extra pocket change, but others can add up to good money.
Don't overlook combining multiple opportunities to increase your earnings. Additionally, as you plan for next year, aim to save money for Christmas each month so that you can avoid debt.
What are some of your favorite gig jobs to earn cash?
*Earning more on certain types of orders (ex. alcohol): Earn more per order as compared to restaurant orders. Actual earnings may differ and depend on factors like number of deliveries you accept and complete, time of day, location, and any costs. Hourly pay is calculated using average Dasher payouts while on a delivery (from the time you accept an order until the time you drop it off) over a 90 day period and includes compensation from tips, peak pay, and other incentives.
*Get paid instantly (DasherDirect): Subject to approval
*Cash out daily (Fast Pay): Fees apply
*Start Dashing today: Subject to background check and availability
*Dash anytime: Subject to availability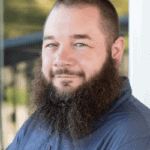 I'm John Schmoll, a former stockbroker, MBA-grad, published finance writer, and founder of Frugal Rules.
As a veteran of the financial services industry, I've worked as a mutual fund administrator, banker, and stockbroker and was Series 7 and 63-licensed, but I left all that behind in 2012 to help people learn how to manage their money.
My goal is to help you gain the knowledge you need to become financially independent with personally-tested financial tools and money-saving solutions.