Many people dream about landing work-from-home jobs. The idea of making money working from home while wearing your pajamas is more of a reality today thanks to the plethora of opportunities available online. However, not all are worthwhile. you have to wade through a lot of crap to find the best legitimate work-from-home jobs.
Sure, you can make extra money taking online surveys, but they really only provide pocket change and aren't enough to support a family. Beyond that, the work-from-home culture is filled with multi-level marketing (MLM) "opportunities" and companies expecting you to pay them to take advantage of their online jobs from home.
Sill, there are plenty of legit online jobs. I'm proof that there is opportunity in the work-from-home space. Working from home has changed my life.
My wife and I run our own business and earn far more than we ever did at our 9-5 jobs. Plus, we're not stuck in a fabric prison.
I want to share some of the best part-time work-from-home job opportunities available today. Many of these free legitimate work-from-home jobs pay a good salary, especially as you gain experience and attract more clients.
These are not minimum wage retail jobs and they prove there is opportunity out there – if you're willing to put in the work.
The Truth About Real Jobs from Home
Legitimate online jobs are great, but it's important to have clear expectations and understand what you are signing onto upfront.
Many people think that you can lounge around, work only a few hours per week and live in a lap of luxury when you work from home. That is simply not the case.
Working online is like any other traditional job. You get out what you put in.
If you're motivated to work hard and think outside the box, you can make a great salary. If you don't put in that hard work, you'll have to look elsewhere to earn income.
Work-From-Home Jobs to Avoid
As mentioned, not all work-from-home jobs are created equal. There are several niches you want to avoid:
Anything requiring a fee
An MLM business – those are simply pyramid schemes
Anything related to stuffing envelopes or assembling products at home
You might be told that any of the above "jobs" will make you money. They will earn you mere pennies on the dollar, while most of your money goes to a very select few above you.
The best work-from-home jobs aren't pyramid schemes or something that requires you to buy products. They're real jobs that let you earn good money doing something you're skilled at or enjoy – or even both.
Look for legitimate work-from-home jobs with no fees. They're far more likely to result in a satisfying career that will provide for the needs of you and your family.
You can make money online from home but it takes time and work. Don't expect to get rich quick as you will be disappointed.
But, with time it can grow to a great source of income, which is only limited by your imagination, skill level and willingness to put in effort.
Each situation is different, but it's best to try and start earning income on the side while still working your day job. Think of it as a part-time job.
If you begin to see increasing income, a growing client base and more, that will help ease your transition into working full-time online from home.
What Do You Need to Work from Home?
Depending on the job, you may need very little to work from home. If you have an administrative job, (which many of these home-based work jobs are) then you will need very little.
Here are some of the things you will need to work from home:
A fast, reliable internet connection
A devoted work environment
Self-discipline
You may find that you need additional things – such as blue light filtering contacts from Coastal or the Krisp background noise canceling app. But, this list covers most of what you'll need for many legit online jobs from home.
The ability to stay disciplined cannot be understated. You likely won't have a boss telling you what to do or when to do it, so self-discipline is an important trait to possess.
Do you want to earn side income, but want to get out of the house? You can do that too, and still have freedom to work on your own schedule by working for on-demand delivery apps.
Here are the best side hustle apps to deliver food for, some paying upwards of $20 when you include tips:
There is ample opportunity to make money on the side, you just have to find what you enjoy and go with it.
Should I Start My Own Business?
Work-from-home jobs typically come in one of two forms – you either work for another company, or you start your own business. Neither is inherently better than the other, and you can make a great salary regardless of which one you choose.
However, there are some important considerations to keep in mind. Starting your own business means everything is on you, including:
Client work
Training
Expenses
Schedule
They're all up to you. You may like that, or you may not. Working for another business from home will provide a more solid framework. You need to choose which is best for you and pursue it.
You also don't need to start a business right away. Many of the home-based jobs below let you begin by working for a business but can turn into an opportunity to start something on your own in the future.
You don't have to start your own business just to earn money from home. You may find you never do – and that's fine.
Here's our list of the best legitimate work-from-home jobs.
1. Teach From Home
Do you have a college degree, at least one year of teaching experience and a laptop? You may be able to make money teaching English online from home.
Teaching from home is one of the best legit work-from-home jobs for moms as you can work around your schedule. You get to help students around the world teaching English as a second language (ESL), or some other topic in certain cases.
Like many home-based jobs, online tutoring does have its scam artists. However, there are plenty of legitimate sites out there that let you make good money as an online tutor.
If you'd rather not deal with online gigs, you can also tutor students in person and still make a good, reliable part-time income.
How much can you make as an online teacher?
Depending on your area of expertise, you can make good money as an online teacher. According to Glassdoor, the average salary for an online tutor is roughly $26,000 per year.
Of course, that will vary based on your location, years of experience and field of knowledge. Many of the top online resources will allow you to make $20+ an hour as an online tutor.
Resources for Online Teachers
There are many resources out there to get a job as an online tutor. EF Education First is one of the top options, paying $20 per hour in many cases.
It only requires you to have a computer, a college degree, or be in enrolled in your final year of college. They also provide lesson plans and other support needs.
Some of the other top online tutoring websites are:
Some sites may require you to get a certification, such as ESL, so don't be afraid to make that investment.
2. Virtual Assistant
Think of a virtual assistant (better known as a VA) as a jack-of-all trades. A VA supports business owners so they can focus on growing their business.
You don't have to be technically-inclined to be a VA, but it can help in giving you more services to offer. Some of the more common tasks a VA may be responsible for are:
Managing email
Handling invoicing and bookkeeping
Customer service
Editing
Newsletter management
Social media management
This list just scratches the service. There are many other things a VA may be able to do. It largely depends on your skill set and the needs of your clients.
If you don't know where or how to start, this course is a good way to learn the tools and resources you need to start a VA business.
A VA can be a legitimate work-from-home job for moms looking to schedule their day around school, or simply someone who enjoys working behind the scenes and wants to work from home.
How much can you make as a Virtual Assistant?
Many virtual assistants earn $15 – $20 per hour when they start. This may vary based on your location, as well as your skill set.
As you gain more experience and grow in particular skill sets, you can typically make $30+ per hour. On Upwork, for example, the average salary of a VA is $18 – $35 per hour, which gives you an idea of how much you can earn as a VA.
Resources for Virtual Assistants
As with any legitimate work-from-home job, resources are necessary to succeed. The most important factor is knowing where to find good VA jobs. You can find VA jobs in various places, such as:
FlexJobs – Use the promo code "JOBS" to receive 50 percent off
Word of mouth
Online job boards
If you'e asking yourself, "what are the jobs hiring near me?" any of the above three are a good route to take.
You don't need a degree or specific strength to become a VA. You need to have a willingness to work, learn, and grow your skill set to make money as a VA.
Such was the case of my friend Kayla, who started working as a VA several years ago and now earns over $10,000 per month as a virtual assistant.
If being a VA is of interest to you, you can sign up for her course (aptly named 10kVA) to help give you the tools to become a successful VA and work from home.
In the course, Kayla shares how she grew her business and provides actionable steps to get your foot in the door, grow your skill set, raise your rates and more.
You can also read our guide on how to make money as a virtual assistant to learn helpful tips to learn where to start with this opportunity.
3. Blogger
My Mom still thinks it's crazy that I earn my income from blogging. Heck, I'm still baffled at times. I'm obviously partial to blogging as a legit work-from-home job, since I've run a blog for six years.
*Related: Are you looking for a new job online? Read our review of sites like Indeed to learn about the top job boards to use.
Like any other home-based job, it does take time to make money from blogging. There is also stiff competition in the blogging niche. Reports indicate there are millions, if not hundreds of millions of blogs today.
You will be fighting to have your voice heard, but blogging is still a terrific way to earn money from home – if you put in the time and effort.
What makes blogging such a good online job opportunity is the number of areas you can use your blog to launch into to make money:
Public speaking
Affiliate marketing
Sponsorships
Freelance writing
Writing a book
These are just a few of the ways you can make money blogging. Just remember, it takes time to earn a full-time income blogging.
How much money can you make as a blogger?
Making an income from blogging can be erratic, especially when you first start. I went several months where I didn't make a dime from blogging, but over time it grew to something sustainable. However, it did take a lot of work.
What I love about blogging (and many of these real work-from-home jobs) is the limitless income potential they offer. There are bloggers who make several hundred dollars each month to those who make six figures per month.
Many of the above areas I mentioned allow you to make money blogging. Find what works for you, where opportunity exists and make a go of it.
Resources for Bloggers
In order to make money blogging, you obviously need to start a blog. If you're not technically inclined, the best way to do this is with Bluehost.
For $2.95 per month, Bluehost will install your site with one click, give you your domain name free for a year and get you ready to start your blog. They also provide 24/7 support.
If you're interested in becoming a blogger, check out our guide on how to start a blog to get some ideas of what's needed to grow a blog.
Having a website is a necessity to make money blogging. It really doesn't take much technical know how to start a blog and make money; it just takes effort and a willingness to learn.
Thankfully, Bluehost makes it simple to launch a site. Having a website is a great way to attract clients from a variety of niches as it can serve as a portfolio site, allowing you to display your work and experience.
4. Proofreader
Do you have a knack for grammar or a degree in English? Do you enjoy reading or making things better? Working as a proofreader is one of the top legit work-from-home jobs because you can make a good salary and all you need is a computer.
How can you work as a proofreader? It's quite simple. Every piece content you read, whether it's an ad or a newspaper article, needs to be edited. Examples of content that a proofreader edits include:
Blog posts
White papers
E-books
Books
Resumes
Transcripts
Like many of these other legitimate jobs from home, you can be a generalist, or you can have an area of expertise – allowing you to charge more. Designating an area of expertise provides diversity and potentially greater ability to earn more money from home.
It sounds daunting to launch a proofreading business, but it can be done. Proofread Anywhere is an excellent resource to help you learn how to start a profitable proofreading business.
For a limited time only, if you choose to buy the course, use the code "SKILLS" to receive $150 off the total cost.
How much can you make as a proofreader?
Potential earnings for a proofreader vary based on your location and area of knowledge. Glassdoor reports the average salary for a proofreader is just over $36,000 per year though that's working full-time.
*Related: Want a part-time job with benefits? Check out our guide on the best part-time jobs with benefits to help stretch your budget.*
It's not uncommon for proofreaders to make at least $20 per hour, if not more. With a little effort, this is an excellent way to make 100 dollars a day to put towards your budget.
If you build a good client base, this can be a great way to make money from home.
Resources for Proofreaders
You can get proofreading jobs through sites like FlexJobs or Upwork. Simple word of mouth can work as well.
However, it can take a bit of work to get your foot in the door and make connections that lead to proofreading gigs.
Our friend Caitlin Pile has a free informational course that shares the skills you need to become a top-notch proofreader. She also shares where to find clients to help you start working from home as a proofreader.
5. Landlord
Earning an income as a landlord is the one job listed here that requires a significant investment. If you have the know-how, desire and ability, don't let this hold you back from pursuing being a landlord.
Being a landlord has two main benefits:
It allows you to diversify your investments
It's one of the best passive income ideas, so long as your properties don't require a lot of work
You don't even have to own properties in your city. We know people who own properties around the country, and they have a property management company or family member deal with situations when they arise.
This requires some work and trust but can be a great way to make income from home if you have the ability.
How much can you make as a landlord?
You can make a significant income as a landlord. It's not unheard of to make six-figures as a landlord.
However, it does take a lot of work, and it may come with significant downsides – especially if you manage the property on your own. Your income as a landlord largely comes down to health of the property and location.
The better those are, the more you can make.
If you don't want to deal with the hassle of renters, you can invest in commercial and residential real estate with Fundrise with as little as $10. Check out our Fundrise review to learn more about the platform.
RealtyMogul is another good option to invest in real estate. You need to have $1,000 to start, but its fees are lower than Fundrise.
Where can you find renters?
Finding renters can be challenging for landlords. When your property is vacant, it's not earning you money – it's costing you money.
You must determine if you want long-term renters, or short-term. With long-term, you want to advertise the property in your local area. For short-term rentals, Airbnb is a great option to get renters.
Read our Airbnb hosting tips guide to learn what you need to do to list your property and make more money.
6. Work for TaskRabbit
TaskRabbit is a unique home-based job. You will work from your home, but the work you perform will be outside your home – in your neighborhood and other parts of your hometown.
If you're handy, have the free time or simply like helping people around your neighborhood, TaskRabbit is a great way to start your own side business.
The possibilities are endless and ultimately depend on the needs in your area, and your skills.
How much can you make on TaskRabbit?
Can you really make money doing odd jobs around town? Yes, you can! Like any of these legit online jobs, the income is limitless.
At least 15 percent of Taskers make at least $6,000 – $7,000 per month, which is a good salary.
As with many other work-from-home jobs, your income with TaskRabbit depends on your availability and skill set.
Resources for Taskers
TaskRabbit pairs jobs and clients with those who have the matching skill set. You want to provide great service and get referrals.
You get the freedom to select the jobs you want and can typically set your rate. By being flexible and skilled, you can develop a consistent stream of income with TaskRabbit.
7. Website Designer
A great web design can do wonders for small and large businesses. If you have web design skills, this is a killer job to do from home. We have numerous friends who work from home as a web designer, and they make great money at it.
I don't have the skills or patience to design a website, so I must hire out anything design-related. I'm not alone either as many hire out web design jobs.
Learning how to design websites does take work, and possibly some certifications, but it's a great way to make a salary if you have the necessary skills.
How much can you make as a website designer?
Website design is one of the higher paying legit home-based jobs on our list. Salary.com reports the median salary of web designers is just under $75,000.
Of course, that can vary based on your skill set, experience and location. If you deliver quality designs, that rate can go even higher.
Resources for Web Designers
Like many of the other jobs listed, so much of this job comes down to getting clients. That can be a challenge in the beginning, but there are many resources to find clients, such as:
You can also take courses on Udemy to grow your skill set and make more money.
8. Freelance Writer
Freelance writing is one of my favorite work-from-home jobs near me, and for good reason. My wife started freelance writing over a decade ago, and it's what allowed us to start our business.
Many companies and websites need content. This content can be anything, like:
Blog posts
E-books
White papers
Sales materials
Ads
Press releases
Marketing materials
Social media content
Speeches
You don't need a special degree to become a freelance writer; just experience in a particular area and the ability to write complete sentences.
If you're in the right industry, writing can turn into helping clients with strategy, which can often pay more.
How much can you make as a freelance writer?
Time and ability are the main constraints and enablers in making money as a freelance writer. You can make as little as $25 – $50 per blog post for a one-person blog to hundreds, or thousands of dollars from larger companies.
If you continue to build your client base and area of knowledge, it's not unheard of to make a six-figure salary as a freelance writer.
Resources for Freelance Writers
There are many places to find freelance writing jobs. We work with web designer friends to get writing clients. You can find jobs on Craigslist, and there are dozens of job boards to find writing jobs when you're starting out, such as:
If you're new to freelance writing, check out my friend Holly's course – Earn More Writing to get started. She makes six figures a year from writing and provides great resources to help get you started.
Read our guide on how to start writing articles for money to learn more.
9. Technical Support Representative
Do you have good technical know-how and like helping people? You can work from home as a technical support representative.
In this role, you will work for another business, typically a larger company, from home. You will use your computer and a phone to help clients from all over the world with their technical support needs.
You may need to go through some training on the product/service to qualify for this role. Once you have that familiarity, you turn your home workspace into a virtual call center to help people.
How much can you make as a technical support representative?
Rates for technical support reps vary quite a bit, based on the company and the difficulty of the product you're helping service. Glassdoor reports the average salary for a technical support rep is just over $35,000 – which is a decent salary.
Like other legitimate online work-from-home jobs, this salary can vary quite a bit. Being available and having advanced technical know-how is a great way to bump up that salary.
Resources for Technical Support Representatives
Larger companies often hire remote technical support representatives. You can check the jobs sections of their websites or browse sites like FlexJobs to find jobs.
You can also broaden your skill set by taking courses on Udemy or enrolling in local, and free courses meant to help people master different technical products.
10. Work on Fiverr
Fiverr seems like an odd choice for part-time jobs from home, but it works.
Fiverr operates very simply. You offer a service, any kind of service, and charge $5 for it. Here are some sample gigs you can pick up on Fiverr:
Write a jingle
Write a thank you note
Design a landing page
I've hired numerous people using Fiverr, and it's typically a fast way to get a simple job checked off my list. If you're just wanting to get your feet wet in working from home, Fiverr is an option to gain some confidence making money online and explore whether this choice is right for you.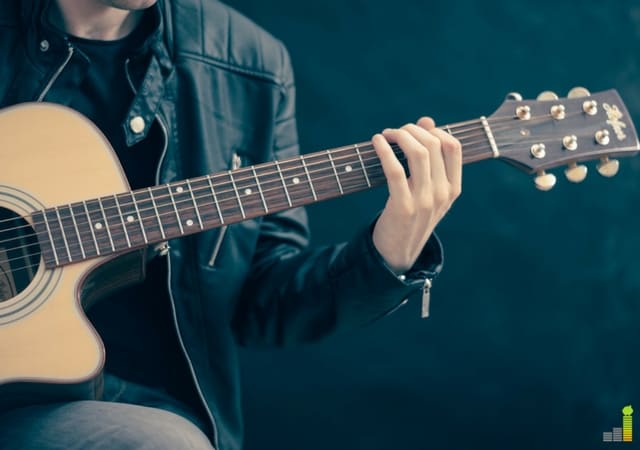 How much can you make on Fiverr?
"How can you make money on Fiverr?" you ask? You may think you'd be working day and night to make a living with Fiverr. Yes, if you were only making $5 a job, it would be difficult to earn a sustainable salary.
The real income comes from the add-ons. The $5 is a loss leader in hopes of the client paying more for a more specialized service. Each freelancer I've hired through Fiverr offers add-ons that are substantially more than $5.
The cost of the add-ons can vary wildly in price but are a great way to increase income potential.
Resources for Fiverr
The key to making more money on Fiverr is to be active and get referrals. Those, along with add-ons go a long way in helping grow your business on Fiverr.
Offering more add-ons requires getting educated in new things. You can accomplish this by taking a course on Udemy or finding other ways to add specialized skill sets to your online portfolio.
11. Online Reseller
Do you have an eye for a deal? You may not realize it, but being an online reseller is one of the more unique legitimate work-from-home jobs.
The idea behind an online reseller is fairly simple. You spot a deal at the store, let's say Target, and you think it's underpriced.
You buy the item, go home and list it on Amazon – using the Amazon FBA service. The item sells and you make a profit on the sale.
Yes, it does sound simple, but it requires you to buy the item and outlay the cash. We would never recommend an online job like this if you have a spending problem or can't afford to purchase items to flip.
However, if that does not describe you, being an online seller can be a great way to work from home. By using Amazon FBA, Amazon handles shipping, customer service and refunds – you just provide the product.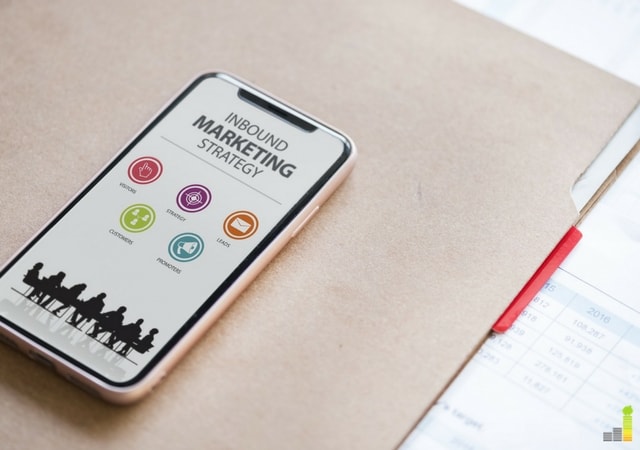 How much can you make as an online reseller?
As with most other legitimate home-based jobs, the income you make from operating an Amazon FBA store varies and depends on the effort you put into it.
It's not unheard of to see online resellers make six-figures per year. Of course, it took them time to get to that level.
Resources for Online Resellers
If you have an eye for a deal and like the idea of operating an Amazon FBA store, you want to check out The Selling Family.
They offer a free 7-day course that teaches you everything you need to know about operating a store and the tricks you need to be successful.
You can also set up a virtual storefront through either Sellfy or Shopify to sell products to consumers. Both apps help you set up a website and manage all the administration of running the business, and they use drop shipping to send products so you don't have to manage inventory.
Check out our guide on how to make money with Shopify to see if it's the right work-from-home job for you.
Work-From-Home Jobs FAQ
What kind of work can I do from home?
You can do almost anything from home. The industry, for the most part, doesn't matter. You can work an entry-level job, or something more advanced. The possibilities are endless.
What are the highest paying work-from-home jobs?
Most of the jobs in our post pay $20+ per hour. If you have more advanced technical skills, you can make well beyond that salary. It's not unheard of to make six figures working from home.
What do I need to do about taxes?
This depends on if you work for a company, or are a contractor. If you work directly for a company, they will likely handle taxes as a part of your paycheck. If you're a contractor, you will be responsible for taxes.
You will likely want to consult a CPA about your specific situation to know what you should withhold. We keep back 35 percent of everything we make to pay our taxes.
This goes into a devoted savings account, so we have the funds available at tax time.
What kind of experience do I need to work from home?
This varies depending on the type of work you do. Some jobs, like customer service work, may not require specialized skills. Other, more technical jobs, will require some level of experience.
You Can Make Real Money with Real Online Jobs
Work-from-home jobs used to be thought of as pure fantasy. I remember when the niche was made up solely of pyramid schemes or letter stuffing gigs. Nearly each one of those were, and still are scams.
The internet has blown a lot of that up, making legitimate work-from-home jobs more of a possibility. Yes, there are still scams out there, but there is a lot of opportunity for the taking.
If you think these legit home-based jobs mean you'll be sitting on the beach and having drinks with little umbrellas…think again.
You can make great money with many of these work-from-home jobs, sometimes even life-changing kind of money, but it takes the same work and time as any "real" job would take in the corporate world.
Working from home can be a great thing. It has changed my life. Just make sure it's right for you and is not a way to try to get rich quick. Otherwise, you will be sorely disappointed.
If you put in the work and find opportunity, it can be an excellent way to bring balance to your life.
What are some other legit work-from-home jobs you've seen be successful? If you run your own business, how do you keep yourself disciplined to be productive? What are some of the craziest work-from-home job opportunities you've seen?