Earning free money online usually sounds a bit scammy, but it's not. In fact, there are numerous legitimate ways to get free cash.
Opportunities to make money without an actual job range from getting a bonus from a cash back app to donating plasma.
You won't get rich quickly, but many of these options are a terrific way to earn some quick cash.
Ways to Get Free Money Right Now
Thanks to the gig economy, there are many opportunities to earn extra cash with minimal time and effort. You can even monetize things you're already doing to earn a side income.
Not all opportunities are worth your time, so we've ranked the top choices to maximize your efforts. Here are the 17 best ways to get free money right now.
1. Swagbucks
Swagbucks is one of the top choices to get free money online. The get-paid-to (GPT) site offers new users a $5 welcome bonus when they open a new account.
In addition to the free cash, you can earn money by completing a variety of online tasks. These include:
Taking paid surveys
Using their search engine
Taking the time to watch videos that are sponsored
Playing games online
Using their online shopping portal
Every task pays out different amounts. You can redeem your earnings for cash once you reach 2,500 SB points, which equals $25.
However, you can also redeem points for free gift cards from hundreds of retailers starting at just 100 SB points, which equals $1.
If you don't mind taking online surveys or completing small tasks while watching TV, Swagbucks is an excellent rewards site to use.
Read our review of Swagbucks to learn more.
Benefits
Logo
Swagbucks
Get $10 when you sign up now!

Earn free gift cards and cash rewards taking surveys, shopping and more.


2. Earn Cash Back With Ibotta
Shopping at the grocery store often is an expensive experience for many families. Using a rebate app like Ibotta is a fantastic way to get cash back for shopping at the store.
Ibotta gives new users a $5 bonus when they upload their first receipt to the app. Think of the platform as a digital coupon finder.
Before going to the store, you search for and claim discounts in the app. Alternately, you can scan your receipts after you shop, and the app identifies available rebates.
The mobile app doesn't just work at your local grocery store. You can use it when shopping online to earn rebates at over 350 popular retailers.
As you claim rebates, Ibotta credits your account with the amount received. Once you reach a $20 balance, you can redeem your points for rewards or cash.
Read our review of Ibotta to learn more.
3. InboxDollars
InboxDollars works similarly to Swagbucks, though it specializes in online surveys. New users can earn a $5 bonus when they join.
Like other micro-task sites, you can earn cash in numerous ways, including:
Watching sponsored videos
Downloading coupons
Reading sponsored emails
Using their search engine
Additionally, if you refer a friend, you receive $1 plus 30 percent of their earnings.
You must earn at least $30 to redeem your earnings for cash or gift cards. First-time users can redeem their rewards at the $15 threshold.
Read our InboxDollars review to learn more.
4. Get Free Cash Back on Your Gas With Upside
Upside is a helpful money-saving app to reduce your pain at the gas pump. The app works like Ibotta but specifically focuses on gas stations and restaurants.
You can earn $0.25 per gallon back on fuel purchases, though sometimes this goes as high as $0.35 per gallon. Use the promo code FRUGALRULES25 to qualify for the rebate.
After installing the app on your phone, you use it to identify local gas stations offering rebates. Once you find one that you like, you claim the offer, pump your gas, and upload the receipt.
The earnings are then credited to your account. You can cash out to your PayPal account once you reach $15 or $10 if you do an automated transfer to your bank account.
The app functions similarly for local fast-food restaurants and grocery stores, but it specializes in gas stations. We've successfully used the app for some time to earn cash back at the pump.
Read our Upside review to learn more.
5. Get Rebates on Your Shopping With Rakuten
Rakuten is a fantastic resource to save money when shopping online. The money-making app also pays new users $10 after making their first purchase of $25 or more.
This browser extension works with over 2,500 popular retailers to give users rebates. Instead of going directly to your chosen retailer, such as Target, you shop directly through Rakuten.
The platform partners with the retailer, allowing you to earn up to 40 percent cash back in some instances. However, earnings tend to be closer to five to ten percent of your total purchase.
Rakuten also allows you to earn free cash back on travel and dining purchases.
The one drawback to claiming earnings is the frequency. While you can redeem earnings once you reach $5.01, this platform currently only pays out quarterly.
Rakuten is best used as a secondary option to other services, although it's still a legit way to get free money.
Read our review of Rakuten to learn more.
6. Sign Up for A New Credit Card
A credit card may seem like an odd choice to get free money. However, credit cards can be an excellent way to earn money for something you're already doing.
There are numerous credit cards that offer sign-up bonuses for getting a new card and meeting a spending requirement. You can often redeem these for cash, travel rewards, or merchandise.
My family and I have done this for years as a way to supplement our travel budget. Keep in mind that this only works if you stay debt-free and pay your cards in full each month.
Here's a list of some of our favorite card options to get started.
7. Capital One Shopping
I hate searching for coupon codes when buying something only to learn that the one I'm using is expired. The Capital One Shopping browser extension solves that problem.
When you're shopping online, the extension provides helpful notifications letting you know if the item is available for cheaper elsewhere.
You also earn loyalty credits when shopping through the Capital One Shopping portal.
These can be redeemed for gift cards to various retailers, not cash. Nevertheless, that's still free money.
Read our Capital One Shopping review to learn more.
Benefits
Logo
Capital One Shopping
Save more when you shop!

Snag better prices automatically on the things you buy with valid discount codes.


8. Earn Cash Testing Products With Pinecone Research
Pinecone Research is one of the best survey sites, but it's available on an invite-only basis. The platform gives new users a $3 bonus, or 300 points, when they join.
While the surveys pay well, the more lucrative option is to test products with Pinecone. They provide you with a product, you test it out, and then you complete a survey on it.
You can earn up to $75 per product test.
Pinecone Research has no minimum redemption amount, so you can get quick money and not have to wait to reach a threshold.
They also have bi-weekly and quarterly cash drawings for additional earnings, up to $500 and $4,500, respectively. Read our Pinecone Research Review to learn more.
Benefits
Logo
Pinecone Research
Earn $3 per survey!

Get paid for your opinion. Earn points to redeem for cash or merchandise.


9. Get $5 Free Cash From Acorns
Investing in the stock market is vital to wealth creation. Acorns is a micro-investing app that starts you with a $5 bonus to purchase free stock when you open an account with at least $5 and link a debit card.
The app rounds up purchases to the nearest dollar and invests the difference. For example, if you spend $4.13 on a gallon of milk, it will round up to $5 and invest the remaining $0.87.
Acorns has several investment portfolios to choose from based on your age and appetite for risk.
If you need additional resources, Acorns includes fee-free checking and lots of research tools to help on your investing journey.
Read our Acorns Review to learn more.
Benefits
Logo
Acorns - Invest Your Spare Change
Get a $5 Bonus

Acorns rounds up your purchases and invests your spare change!


10. Get Free Rewards From Fetch
Fetch Rewards is a lot like Ibotta, but it also allows you to get rebates on generic products. Best of all, Fetch gives new users a bonus of $2 when joining.
The app operates like Ibotta in that you can upload receipts after buying items at the store. Upon doing so, Fetch will identify active rebates.
Ibotta lets you search for rebates before shopping. Fetch doesn't require that, so it could save you time vs. using Ibotta.
It's possible to withdraw earnings once you reach a $5 balance. Unfortunately, you can only redeem points for gift cards and not cash.
You can use the code FETCH2K to earn 2,000, which is equal to $2, when joining.
Read our review of Fetch Rewards to learn more.
11. Earn Money on Your Shopping With MyPoints
MyPoints is another free money app like Swagbucks. It operates primarily as a shopping portal that gives you a $10 bonus after making a $20 purchase within 30 days of account opening.
In addition to shopping online, you can make free money with the following tasks on MyPoints:
Downloading coupons
Watching sponsored videos
Using their search engine
Each opportunity pays a different point amount, and you can redeem earnings for cash or gift cards once you reach 3,500 points. This equals $20.
If you have a gamer in your home, you can even earn credits to use on Roblox. Read our guide on ways to get free Roblox gift card codes to learn more.
12. Trim Your Bills With Rocket Money
Paid survey sites or small task apps can be a great way to earn beer money, but they may not interest you. In this case, trimming your bills is a fantastic way to multiply your efforts.
Apps like Rocket Money help you streamline your finances to ensure you're not overspending. After opening an account, the platform goes to work to identify potential savings.
If it finds a service you're overpaying for or one you no longer use, it negotiates on your behalf or cancels it. They will verify with you on the latter to make sure that you don't want it before canceling.
You can start with a seven-day free trial, and they do keep a small portion of your savings if they win for you.
Rocket Money also offers a variety of budgeting tools to help you stop living paycheck-to-paycheck.
Read our Rocket Money app review to learn more.
13. Use Drop to Get Points on Purchases
Drop is another shopping app that lets you earn cash back on purchases. New users receive a $5 upon account opening.
The twist with Drop is that you connect your credit or debit card, and then you select your favorite retailers. When you shop at those stores, you receive rebates on your purchased items.
Not only does Drop work at the store, but you can also earn cash back with the following purchase categories:
Dining out
Entertainment
Travel
Unfortunately, you can't withdraw earnings for cash, only gift cards. They do offer free cash drawings for active users, though.
Read our guide on the top ways to earn free Paypal money if you prefer cash.
14. Earn Free Money with Your Car
Does your car sit unused for a large portion of the day or week? If so, you can turn that idle time into cash with HyreCar. It's easy to set up an account and list your car for free through their app.
Depending on the make, model, and age of your car, you can earn up to $720 per month renting your vehicle, according to their website.
HyreCar manages the entire rental process, so all you need to do is meet with the renter to give them the car. If you want a fairly passive way to make money, this could be a good option.
HyreCar does keep a portion of the rental fees as commission, but they offer rideshare insurance at no extra cost to you.
15. Use RebatesMe to Earn Money
Similar to Rakuten, RebatesMe helps you earn cash back while shopping. Each online purchase from any of their 4,000 stores earns you money.
You can earn a $30 bonus once you reach $10 in accumulated cash back. Plus, the site promotes the ability to earn up to 40 percent in rebates with participating stores.
When you browse, you'll get pop-up reminders if there are coupons or cash back opportunities available for that store. You can even earn double cash back with some stores, but it changes daily.
16. Donate Plasma
Donating plasma is a classic way to get money now. Blood plasma is in high demand for many individuals, and it's possible to earn up to $400 per month.
I did this a lot when I was paying off debt to get quick cash. Opportunities vary depending on the plasma donation center, but you should expect to earn between $20 and $50 per visit.
This isn't a long-term option to earn additional income, but it can be good to meet a short-term need. You can combine it with other online side hustles to maximize your earnings.
17. Get Free Money From the Government
Are you missing a tax refund or fear you left money in a long-lost bank account? If so, it's still possible to claim that money by visiting Unclaimed.org.
The site allows you to search by name to see if you have unclaimed money. Possibilities include tax refunds to security deposits owed to you by a previous landlord and everything in between.
Other opportunities for free money from the government can vary. You can get anything from energy to rental assistance. It's best to ask your local officials to identify avenues to get assistance.
How to Get Free Cash Fast FAQs
Free money scams can be rampant when you search for them online. Here are some common questions readers have about such opportunities.
How Can I Avoid Free Money Scams?
There are numerous opportunities to get free money. However, there are plenty of scammers that like to take advantage of unsuspecting individuals.
You should approach any chance to earn money for free with suspicion.
Not all choices are bad, but it's critical to do your due diligence before pursuing any opportunity.
Here are several things to watch out for before attempting to earn free cash:
Do not pay any upfront fees
If it sounds too good to be true, it likely is
Protect your Social Security Number and only provide it to trustworthy individuals
Make sure you only use .gov and .edu domains when searching for government assistance
The best way to avoid free money scams is to trust your gut. Scam artists thrive on making themselves look legitimate. If something doesn't feel right, it's likely best to forego it.
How Can I Make Money Right Now?
The best choices to make money immediately are through a sign up bonus, a bonus to buy a product, or cutting a bill.
You can read our guide on ways to get money today for other choices. If the need is more long-term in nature, you may want to consider a side hustle to help supplement your income.
How Can I Get Free PayPal Money?
Many of the money-making opportunities on our list allow you to withdraw earnings to PayPal or Venmo. Apps like Ibotta, Swagbucks, or most survey sites are excellent choices to get PayPal money.
Redemption amounts vary, but many are in the $20 range. Price drop apps and shopping portals tend to only offer gift cards for cashing out.
How Can I Get $20 Right Now?
Not every situation is alike, and you may need money instantly. The best way to get $20 right now could be to sell an item you no longer need.
You can consult our guide on sites like Craigslist to find the top choice to sell your items locally and get money today.
Other possibilities include selling plasma or combining several sign up bonuses to earn $20 quickly.
Bottom Line
Every situation is different. You may need extra money to pay off debt, or you might want to pad your budget.
Free money often comes from doing something you were already planning to do. In most cases, it makes sense to take advantage, especially if you can stack several to increase your earnings.
Be realistic with any option. None of them will radically change your life, but they can bring added freedom or fun.
*Capital One Shopping compensates us when you sign up for Capital One Shopping using the links provided.
What's your favorite way to earn money on the side?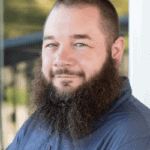 I'm John Schmoll, a former stockbroker, MBA-grad, published finance writer, and founder of Frugal Rules.
As a veteran of the financial services industry, I've worked as a mutual fund administrator, banker, and stockbroker and was Series 7 and 63-licensed, but I left all that behind in 2012 to help people learn how to manage their money.
My goal is to help you gain the knowledge you need to become financially independent with personally-tested financial tools and money-saving solutions.