How To Find Free Money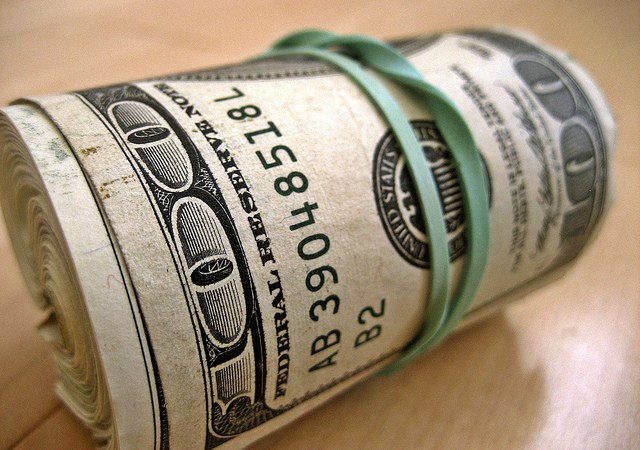 The following is a contribution from Thomas at I Need Money ASAP! If you'd like to contribute to Frugal Rules, please contact us.
Do you know that feeling when you find a $20 bill in an old jacket? Now, imagine what it would feel like to find $100 or $1,000 or even $10,000? By looking online you might be able to find lost or unclaimed money, which is sort of like finding free cash! Money can be held for as long as decades by financial institutions in your family's name. So why not search for everyone you know and try to claim any free money that might be due you now?
There are many people out there who need money but don't realize that they could have old bank accounts, utility bill deposits, or tax refunds being held in trust for them. There are literally millions of dollars being held in trust for people around the country who may need cash now. Amounts vary wildly and could be anywhere from ten dollars to ten thousand dollars.
Some of the largest unclaimed amounts are for investments, particularly mutual fund investments. Small amounts that were invested with mutual fund companies are then forgotten about. These amounts grow slowly over time and can sometimes reach substantial sums. One of the largest payments ever made was over $4 million dollars from an old brokerage account.* (Editor's note: While these incidents of finding large amounts of money are pretty rare, a few years ago I followed up on a notice in our local paper by the City saying residents should check for any unclaimed amounts due them and found $150 waiting for me, so it pays to check!)
Ways you Can Find Free Money Now
Search By State
Unfortunately there isn't one central database where you can search for unclaimed money (which is probably why most people don't do it). You need to search each state individually. It's recommended that you search every state in which you've previously lived. Find each individual state's unclaimed property program by using the NAUPA website (National Association of Unclaimed Property Administrators)
IRS Refunds
The IRS holds undeliverable refund checks. If it's taken longer than 21 days to get your tax refund check then it could be that the IRS was unable to deliver it. You can search their site to find out if you're owed any money.
Old Banks and Credit Unions
As banks close, shutdown or go out of business their unclaimed deposits are held by the FDIC (Federal Deposit Insurance Corp). If you've banked at a financial institution that has closed or gone out of business, you might have funds being held for you.
Use the FDIC website to search for this free money now. Similar to banks, there could also be unclaimed funds available for you if you've ever banked at a credit union. To find out if you have any unclaimed funds visit the NCUA website.
Old Treasury Bonds
Did you know that there are millions in unclaimed treasury bonds waiting to be cashed? Every year there are over 25,000 payments that are unable to be made. To find that free cash visit the government's Treasury Direct website and use their Treasury Hunt tool.
Unclaimed Pensions
If you or a loved one have worked for a company that's gone out of business, you might still be able to claim a pension from their insurance company. The Pension Benefit Guaranty Corporation is a government corporation that insures some company pensions. To find out if you or someone you know has an unclaimed pension visit the PBCG website for details.
HUD/FHA Refund
If you or someone you know has ever had an FHA insured mortgage then you may be eligible for a refund from HUD/FHA. According to the HUD.gov website the refund could come in two forms:
Premium Refund – You may be eligible for a refund of a portion of the insurance premium if you:
acquired your loan after September 1, 1983
paid an up-front mortgage insurance premium at closing and
did not default on your mortgage payments.
Distributive Share – You may be eligible for a share of any excess earnings from the Mutual Mortgage Insurance Fund if you:
originated your loan before September 1, 1983
paid on your loan for more than seven years and
had your FHA insurance terminated before November 5, 1990.
To find out if you're owed a refund from HUD/FHA you can search their database.
International
If you're not from the US you can still find free money by using your local bank/goverment websites:
UK: British Bankers Association my lost account service
A Word of Caution
As you consider all of this, watch out for scammers pretending to be government officials. They'll want you to pay fees to access your money. They'll claim to be from real or even made up government agencies. They might even send you letters or emails on "official" letterhead.
Usually scammers ask you to send money in the form of fees or taxes to release some amount of held money. If you are asked to wire money, provide personal financial information or are promised a pre-paid debit card, just say 'no' as it is most likely a scam.
Hopefully by using the sites and following the tips above, you'll be able to locate some "found" money. If you do find some free money please come back and let us know in the comments below.
Good luck!
This article was written by Thomas from i need money ASAP! Thomas is a husband and new father who's been late on rent and bills before. Through his blog he wants to help everyone who needs money ASAP!
Photo courtesy of: 401kcalculator
The following two tabs change content below.
John is the founder of Frugal Rules, a dad, husband and veteran of the financial services industry whose writing has been featured in Forbes, CNBC, Yahoo Finance and more.
Passionate about helping people learn from his mistakes, John shares financial tools and tips to help you enjoy the freedom that comes from living frugally. One of his favorite tools is Personal Capital , which he used to plan for retirement and keep track of his finances in less than 15 minutes each month.
Another one of John's passions is helping people save $80 per month by axing their expensive cable subscriptions and replacing them with more affordable ones, like Hulu with Live TV.
Latest posts by John Schmoll (see all)