If you want to know how to cancel DIRECTV, it's not the horror story it might seem. We canceled our service with the satellite company in November 2015 and learned that it's fairly straightforward to get out of a DIRECTV contract.
Yes, you will likely need to pay an early cancellation fee as there is a cost to cancel DIRECTV. However, there are ways to avoid that. We show how to cancel your contract in six simple steps.
To preview, here are the steps:
Call the Retention department
Say you want to cancel the service
Explain why you want to cancel
Send back the receiver and remote
Call to confirm the equipment was received
Pay your final bill
It really is that simple to leave DIRECTV. Add that to the number of cable alternatives available today, and it makes little sense to stay in a contract.
How to Cancel DIRECTV
It is simpler than you might think to terminate your DIRECTV contract. Here's how to do it.
1. Call Customer Service
It is not possible to cancel DIRECTV online. Instead, you must call their retention department at 1-800-228-2020 to get out of your contract.
When the call connects, input your account information to be routed to a representative. Customer service can only do things like discuss your bill. They can't cancel your contract.
2. Say You Want to Cancel Your Contract
Once you reach a retention representative, tell them you want to cancel your subscription.
*Related: Do you want to cancel cable or satellite, but not sure which streaming service to choose? Try our free quiz to see which service will best fit your needs.*
Know how much time is left on your contract. Be prepared to discuss the early cancelation fee.
3. Explain Why You Want to Get Out of your DIRECTV Contract
The representative is going to do their best to keep you from canceling your DIRECTV service. They will do any of the following:
Offer unadvertised discounts
Give you NFL Sunday Ticket free for a year
Ask you to switch some services and receive a bundle discount
If you're set on canceling, simply explain why you want to get out of your contract. It's not their business, but give them a reason.
For example, tell them you're switching to a streaming service to save money. Sling TV and fuboTV are two excellent replacement options.
Remember that the representative is only doing their job, so be friendly, yet firm. Don't agree to a deal only to stay in your contract and spend more money, as the deal they offer will eventually expire.
4. Send Back the Receiver and Remote
When you wrap up with the representative they will explain that you're required to send back your receiver and remote but not the dish. The company will send a box for you to send back the equipment.
The box is prepaid, and you can drop it off at the post office or request it to be picked up at your house.
Once you receive the box, it must be returned within 21 days. If DIRECTV does not receive the box within that time frame, they will charge you for both items.
Those fees can cost several hundred dollars, depending on the type of receiver you have.
Pro tip: track the shipment so you can see when DIRECTV receives the equipment!
5. Call to Confirm the Box Has Been Received
It may seem like a straightforward request to cancel DIRECTV, but mistakes are common. When you see that the company received your equipment, call customer service to confirm they have it and that your contract is canceled.
You can reach customer service at 1-800-531-5000. Representatives are available from 8:00 a.m. to 1:00 a.m. EST seven days a week.
The representative will likely offer one last promotion to encourage you to come back. Instead, kindly explain your decision to get out of your contract is final.
If you have any questions on your final bill, now is the time to ask. Ask the representative to walk you through the bill if you are confused about anything on it.
6. Pay Your Final Bill
The last thing to do to cancel DIRECTV is to pay your final bill. The billing is less than clear – especially when trying to break your contract. Watch your final bill to make sure it's correct.
Know the exact day you called to cancel your DIRECTV contract, as the rates are based on that date.
After you mail your final payment, you're free. Congrats!
What is the Easiest Way to Cancel DIRECTV?
It is not possible cancel DIRECTV online or via email. The only way to cancel your account is to call the retention department at 1-800-228-2020 and and speak with a representative.
Customer service can't cancel your plan, you must speak with a retention representative. They are available 8:00 a.m. – 5:00 p.m. EST Monday through Friday.
What Does it Cost to Cancel DIRECTV?
Cable and satellite TV providers can be notorious for requiring contracts. Fees are often a part of breaking the contract. As such, there are two fees to pay when you cancel your DIRECTV plan:
Deactivation fee
Early termination fee
The deactivation fee is $15 and cancellation fee is $20 per month remaining on your contract. For example, if you have six months left on your subscription, it's $15 + $120, for a total of $135 to cancel.
How Much is the Early Cancellation Fee?
Now that you know how to get rid of DIRECTV, let's talk about the early termination fees.
The company does not like to divulge the amount of the fee. After going through the process to get out of our DIRECTV contract, I know exactly why they don't want to make it public – because people would realize they'd save significant money by canceling their contract.
The DIRECTV early cancellation fee is always $20 per month, on a pro-rated basis, for each month remaining on your DIRECTV contract.
They also charge a $15 deactivation fee.
We had a little over six months remaining on our contract and had to pay $142.70 to cancel our contract. Thanks to our instant monthly savings, we recouped this cost in two months.
How to Cancel Without Early Termination Fee
Many people want to know if you can get out of the DIRECTV early cancellation fee. There are ways to eliminate the need to pay the fee, such as:
Saying you're moving to a country where DIRECTV doesn't operate
Saying you're moving into an apartment building that doesn't allow satellite dishes
Experiencing constant outages
Saying you're joining the Peace Corps
Canceling for a deceased family member
Lest you think it's easy to avoid the DIRECTV early cancellation fee, the company does often require proof of any of the above reasons. You may want to lie to use a reason, but the company regularly deals with people trying to avoid the fee.
One other possibility, depending on how long you've had service, is if they announce a rate increase. They typically do this at the end of the year, in November or December.
In that case it may be possible to cancel DIRECTV without penalty.
Top Replacement Options
You will likely find it necessary to subscribe to a live TV streaming service after you leave DIRECTV. There are numerous choices available. Some offer a near cable-like experience, while more are bare bones.
Here are the top-rated live TV streaming services to manage your entertainment needs.
Most of the services offer a free trial. Take advantage of those to test out platforms to find one that meets your needs.
Even the most expensive services equate to only a third of the average cost of cable. There is opportunity for significant savings.
Summary
A growing number of people are trying to learn how to cut the cord on cable. However, 83 percent of homes in America still pay for some sort of cable television plan, according to the International Business Times.
Worse yet, reports indicate that many people now pay over $200 per month on cable. That's a significant expense that's easy to slash.
It does take some work to cancel DIRECTV, but with a few simple steps you can break free of the contract and save money each month.
If you have cable, what's keeping you from cutting the cord?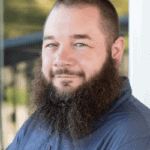 I'm John Schmoll, a former stockbroker, MBA-grad, published finance writer, and founder of Frugal Rules.
As a veteran of the financial services industry, I've worked as a mutual fund administrator, banker, and stockbroker and was Series 7 and 63-licensed, but I left all that behind in 2012 to help people learn how to manage their money.
My goal is to help you gain the knowledge you need to become financially independent with personally-tested financial tools and money-saving solutions.