Amazon Fire TV Stick Review: What Channels Does The Device Offer?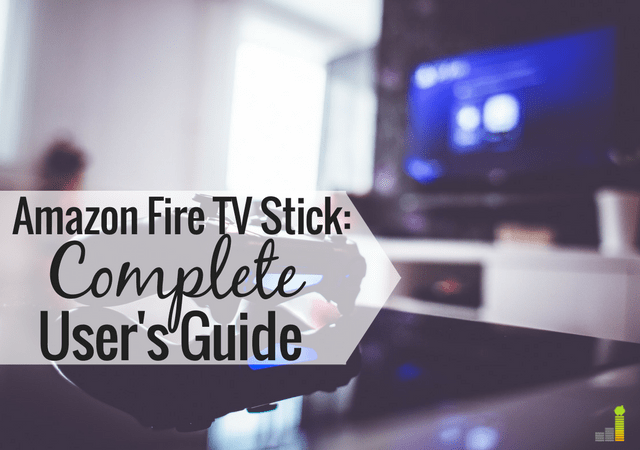 The Amazon Fire TV stick is the device from the online giant to help people cut the cord. Many want to know the Amazon Fire Stick channels list and whether or not it's a suitable choice for their needs before cutting the cord. We canceled DirecTV four years ago and the Fire TV Stick has replaced much of the content we watch. As Amazon Prime members, we receive access to their original content, plus movies, and more. This Amazon Fire TV Stick review shares our experience using the dongle.
The Amazon Fire Stick is the second of two streaming options by the online retailer. The other is the Fire TV, which is a set top version with more features.
Here's our Amazon Fire TV review if you prefer a set-top box option with a few more upgrades. The Fire Stick is a dongle you can insert into a smart TV.
What is the Amazon Fire TV Stick?
The Amazon Fire Stick is a plug and play dongle device that lets you to stream shows on your TV. The Firestick is available for a one-time cost from Amazon.
The dongle is a small, USB sized device that provides access to a wide variety of apps and services.
**Looking for deals on Amazon devices? Visit the Amazon device deals page to see how much you can save on all their devices this holiday season.**
The Fire Stick comes with a simple, but powerful remote you can use to access Amazon's media content, from movies and TV shows to music. The dongle won't replace all of your content, but it lets you access content from numerous streaming providers as well as Amazon content.
Before I move on with the Fire TV Stick review I do want to mention that Amazon has two generations of the device. We have the first one, which does not have the voice remote and delivers a bit lower picture quality (1080p).
The first generation Fire Stick typically costs a bit less than the second generation device.
The second generation differs in a few ways, such as:
It has a voice remote
Improved picture quality
A few other minor differences
Both operate the same way, and the Fire TV Stick channels list is the same on both.
What Comes With the amazon Fire TV Stick?
The Fire TV Stick is simple to use. As you can see from the picture, it comes in a small box from Amazon and contains the following items:
Fire TV Stick
Remote (voice-activated for second generation, or non-voice activated for the original)
Power Adapter
Batteries
Quick start guide
It's not only easy to use, it's simple to set up. We've had bad experiences in the past setting up wireless routers and other pieces of technology that claim to be easy to set up but then require us to spend an hour or two on the phone with a customer service rep in Malaysia to work correctly.
The Fire Stick is the complete opposite. You take the Fire TV Stick out of the box, put the batteries in the remote and connect the USB cable to the dongle and then to your TV.
I recommend, as does Amazon, to plug it in to a surrounding outlet as they provide updates to it that you will not get if you simply plug the stick into the TV.
Do keep in mind the cord is relatively short; thankfully, we have an outlet within reach.
Once I got the Fire TV Stick out of the box, we were watching a video within five minutes. The time could be less than that, but Amazon has a short intro video that walks you through how to install and use it.
The video also provides you an option to sign up for Amazon Prime if you're not currently a member.
Amazon does allow you to sign up for a free 30-day trial of Prime by purchasing the Fire Stick if that's something you want to consider.
Amazon Fire Stick Channels List
If you want to cut the cord on cable, replacing your favorite channels is significant. As a whole, the Amazon Fire Stick channels list does not disappoint.
The features aren't too shabby either, but you most likely want the dongle for its viewing capabilities. Here is the list of the Amazon Fire TV stick channels.
Amazon Fire TV Stick Channels List
Netflix
Crackle
HBO NOW
Watch ESPN
Watch HGTV
Watch Food Network
BBC News
Disney Junior
MLB TV Premium
Showtime
A&E
YouTube
Vimeo
iHeart Radio
Spotify
History Channel
NBA Game Time
PBS Kids
Bloomberg TV
Huff Post Live
And, of course, Amazon Prime videos
It's important to note that HBO Now does cost $15 per month, though they do offer a free 30-day trial to test it out. We've added it since cutting the cord and it works great.
Amazon also offers Showtime and Starz as other add-on features for $8.99 per month if you like those channels. If you want to know more about the Amazon Fire Stick channels list, or have a question about it you can contact Amazon support.
You can reach them at 888-280-4331, or contact them via live chat in your Amazon account.
It is important to note that the Fire Stick will not replace all your content needs, but it does go a long way with its list of channels. The best option for a cable-like experience is to choose one of the best alternatives to cable TV – all of which you can connect to with the Fire TV Stick.
Our favorite option is Hulu with Live TV. The service offers 60+ channels for $54.99 per month. This gives you access to popular networks like ESPN, HGTV, Lifetime, History Channel and more.
Get a free 7-day trial of Hulu Live to see how the service works for you.
**Additional tip: Love NFL football but don't know how to watch your favorite team without cable? Here's how to watch NFL games without cable and still catch all the action!**
Fire TV Stick Features
The Amazon Prime app is the only app that is loaded on the Fire Stick, but it's convenient to add others. You can add other apps through the Amazon App store if you like.
Beyond the channels you can watch, the Fire TV Stick also has numerous games you can play. In most cases, you will need the Amazon Fire TV game controller to play these games.
We've not used the game feature, but know it's popular for many.
Other popular Amazon Fire TV Stick features include the following:
Controlling it by voice via the Echo
Using your phone as a remote
Sending music to your Bluetooth headphones
We've not used these features, but it makes the Fire Stick that much more robust.
Having used the Fire Stick for four years, I can tell you that you don't need to have a Prime membership to buy and use it. Yes, it does add to the features, but there are plenty of options available through the standard apps.
You can also add apps through the Amazon App store including being able to access Netflix, Hulu, and your Amazon video library.
I've not used any of the other similar options out there like the Roku streaming stick, but they all work relatively similarly. We like the Amazon Fire TV Stick as we view Amazon content and are so familiar with the site.
What to Like and Not Like About the Fire Stick
I have really enjoyed our experience with the Fire TV Stick. The price alone has made it worthwhile.
There are a few other things to really like about the Amazon stick, such as:
Incredibly simple to use. You can get the dongle set up and ready to go in less than five minutes. You can't beat that.
Fast platform. The platform is fast and we have rarely been disappointed. It's responsive and allows you to get to the content you want without needless hoops to jump through.
A huge amount of content available. Whether or not you are an Amazon Prime member, there is a lot of content available on the Fire TV Stick. If you do have Prime, then you'll be even more impressed with the available content as it competes quite well with Netflix in my opinion.
Many have asked about receiving local channels since cutting the cord.
We use the Mohu Leaf 50 to get local channels and it works great. Since we canceled DirecTV, getting content is important. The Fire Stick won't let you down in that department.
Again, it is important to know that the Amazon Fire TV Stick will not replace all of your channels, it offers access to the previously mentioned channels and apps – you may need other resources to access all the channels you want.
It's also important to point out that in some cases the chosen channel or app will ask for the login information for your cable provider. I have found that the login details for your internet provider will work at times, but it's completely dependent on the channel/app and your provider.
Simple to use remote. The remote, while on the smallish side, is simple and easy to use. It's easy to move around the on screen platform through the remote and when you need to type things in it's very responsive.
We've not used the voice remote, but have read that it works just as well for those who want Alexa integration.
Great wireless coverage. Our router is at the other end of the house, on a different floor, and picks it up at full strength.
X-Ray Feature. Do you watch a show or movie and wonder where you've seen an actor or actress before? The X-Ray feature allows you to identify favorite actors or songs in shows and find them in other shows or movies.
Excellent storage capacity. The Fire TV Stick offers 8 GB of internal storage vs. 2 GB from the Chromecast.
Cons
One click ordering. You may like one-click ordering, though we prefer not to have it in our house due to having young children. You can disable that through setting the Parental Controls, so it's not that much of a hassle.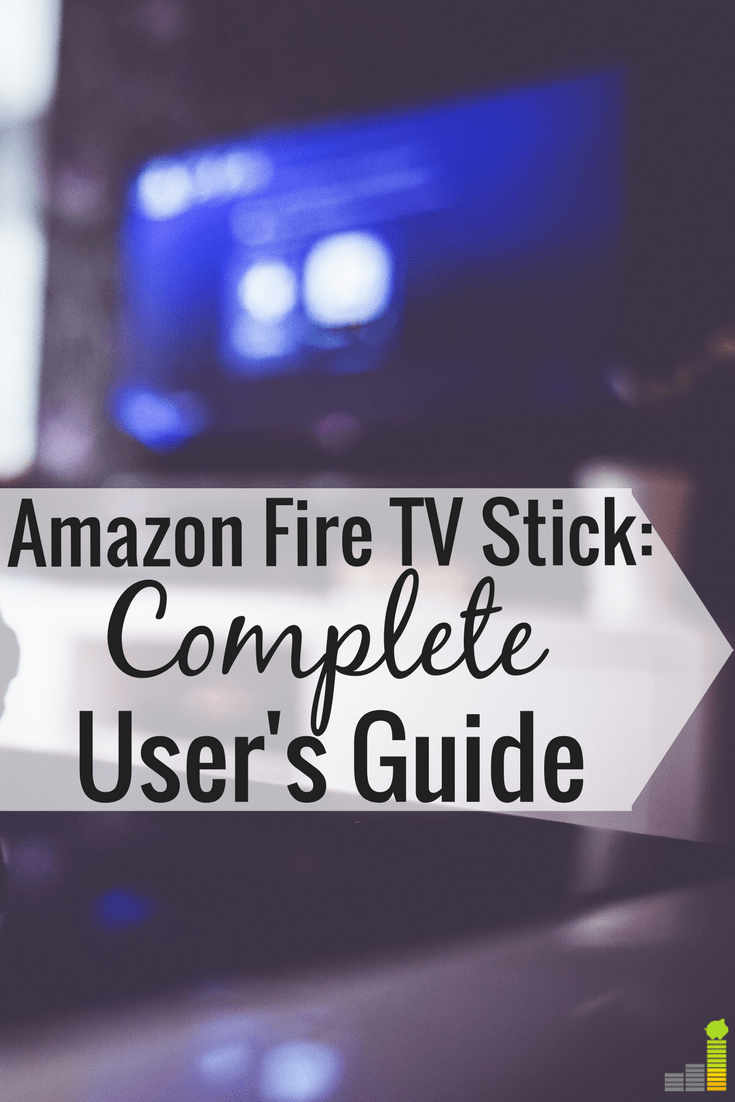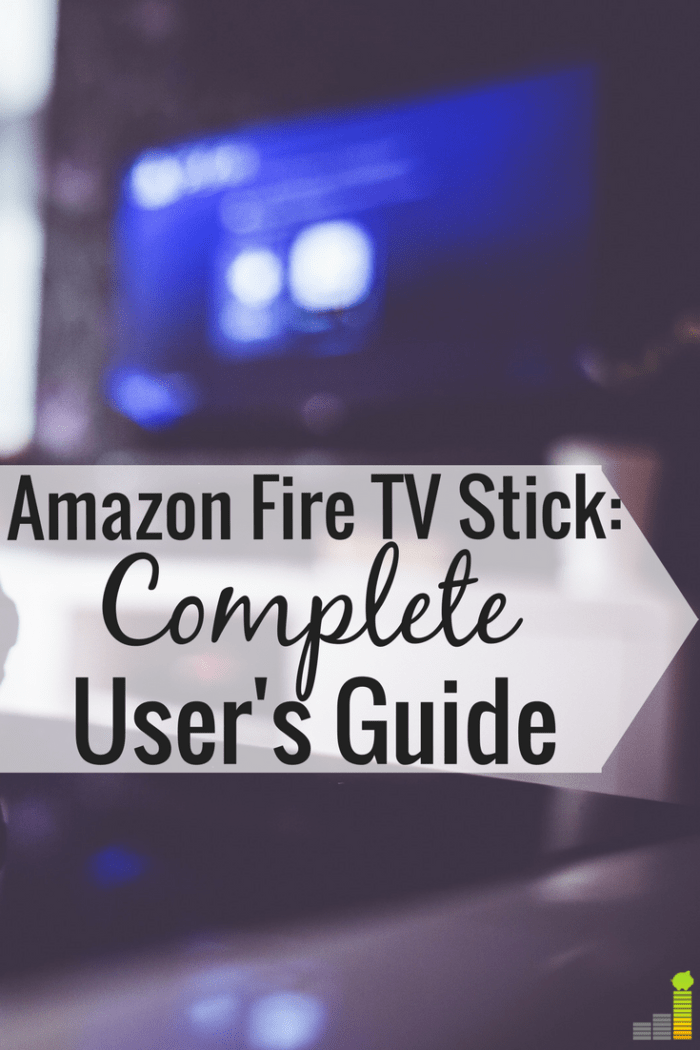 Fire TV Stick FAQs
I've received a lot of questions over the years about the Amazon Fire TV Stick. I've put some of the common questions below, along with answers.
What internet speed do I need to use the Fire TV Stick?
Per Amazon, you need a speed of at least 3 Megabits per second to use the Fire Stick for SD content. If you want HD content, then you need at least 5 Mbps.
Do I need a Fire Stick to access streaming platforms?
That depends on your TV. Some smart televisions let you access Sling TV, Hulu, and others directly from their platform. Others require a dongle like the Fire Stick.
Check with the manufacturer of your TV to see what's needed.
Do I need multiple Fire TV Sticks?
That depends on the needs of your family. It is plug and play so you can get by with one. We have two, one for each TV we own. Plus, this lets us take one with us with when we travel.
Does the Fire TV Stick offer closed captions?
Yes, the Fire Stick provides closed captioning.
Can I watch YouTube on Amazon Fire Stick?
Google and Amazon had a spat in late 2017, and Google threatened to remove YouTube viewing capabilities. Thankfully, the spat was short-lived.
Here's what you need to do to watch YouTube on the Fire TV Stick:
Click the search box in the Fire TV Stick platform and type "Firefox"
Select Firefox for Fire TV
Click "Get"
This downloads the Firefox browser, which allows you to watch YouTube all you wish.
How many devices can I stream on Amazon simultaneously?
You can have as many Fire TV Sticks as you wish, but Amazon only allows you to stream content simultaneously on two devices.
Can I watch all cable channels, or pay-per-view events on the Fire Stick?
The short answer is no. There are services available that let you jailbreak a Fire TV Stick and receive unlimited content. Many argue that is stealing content, and it's not something we've attempted to do personally.
Can I access everything on the Amazon Fire Stick channels list?
Yes, each dongle comes with access to all of the same Fire TV Stick channels. a handful may be pay options (like HBO Now), but many of the others are free to use.
Is there a monthly fee for Fire Stick?
No, there is no monthly fee for the Fire TV Stick. You pay a one-time charge to buy the dongle and nothing else.
Can you watch normal TV on the Amazon Fire Stick?
Yes, you can watch normal TV with the Fire Stick. You can either access channels through a variety of streaming providers, or watch content directly from one of the loaded apps.
Can you get local channels with an Amazon Fire Stick?
No, unfortunately you're unable to access local channels with the Fire TV Stick. Like mentioned earlier, the Mohu Leaf is what we use to access local channels.
Here's a list of the best digital antennas on Amazon – all let you access local channels.
Can you buy the Fire TV Stick at Walmart?
Unfortunately, you can't buy the Fire Stick at Walmart. They do Roku devices, but not the Amazon Fire Stick.
Where can I buy an Amazon Fire Stick near me?
If you want to know 'where can I buy a Fire Stick near me?' and frustrated that Walmart is not an option, don't fret. You can buy the Amazon Fire TV Stick at various retail stores, including:
Best Buy
Fred Meyer
Fry's
Gamestop
Meijer
Nebraska Furniture Mart
Shopko
Staples
Target
Of course, you can also buy the device directly on Amazon if you wish.
What are the best Fire Stick apps for shows and movies?
You can customize your Fire Stick by adding apps to watch content. You don't truly need many of them as the dongle is already robust.
There are many available Fire Stick apps for shows and movies, just make sure not to stream copyrighted content as it could cause you legal problems.
Can you record shows with the Fire Stick?
No, the Fire Stick does not have a DVR to record content. To record shows, you will need the Fire TV Recast and that works with the Fire TV or Echo Show to record shows.
Keep in mind, this only records over-the-air shows from major networks, and not shows on a streaming provider. You can read our Fire TV Recast review to learn how the DVR works.
Amazon Fire TV Stick Review – Our Take
We've used the Amazon Fire TV Stick for four years and really enjoy it. We use it all the time at home, and travel with it when we know we'll have access to a TV.
There is a ton of content available through the device and some of it isn't free – like Netflix, if you already subscribe to one of those services you'll find the Fire TV Stick seamlessly integrates with your TV watching habits.
We love that we can travel with it and use it on any TV we like. We use the Khanka Travel Case to keep the dongle, remote, and adapter safe and in one place when we travel.
There are plenty of other cord cutting options, like the Roku streaming stick and Hulu Live, that can save you significant money each month.
If you're an Amazon Prime member, the Fire Stick can maximize the value you receive from the membership. Amazon has a library thousands of titles large and growing daily.
The other feature I like is that you can use the dongle on any TV in your house. If you have multiple TVs you can simply pull it from one and plug it in another without a problem – as well as a new feature that allows you to take it with you when you travel.
The Fire TV Stick won't replace all the shows you watch, but with the wealth of content they do have, it goes a long way towards getting you there while allowing you to cut the cord on cable.
If you're currently paying $110+ per month for cable, the dongle and many other services can help you save tons of money without giving up what you want to watch.
Do you still have cable? What cord cutting options have you tried and come to like? How much do you spend for your cable or other cord cutting options per month?
The following two tabs change content below.
John is the founder of Frugal Rules, a dad, husband and veteran of the financial services industry whose writing has been featured in Forbes, CNBC, Yahoo Finance and more.
Passionate about helping people learn from his mistakes, John shares financial tools and tips to help you enjoy the freedom that comes from living frugally. One of his favorite tools is Personal Capital , which he used to plan for retirement and keep track of his finances in less than 15 minutes each month.
Another one of John's passions is helping people save $80 per month by axing their expensive cable subscriptions and replacing them with more affordable ones, like Hulu with Live TV.
Latest posts by John Schmoll (see all)