Amazon Fire TV Stick Review – A Cord Cutting Solution?
Posted on June 21, 2017 by John Schmoll in
Reviews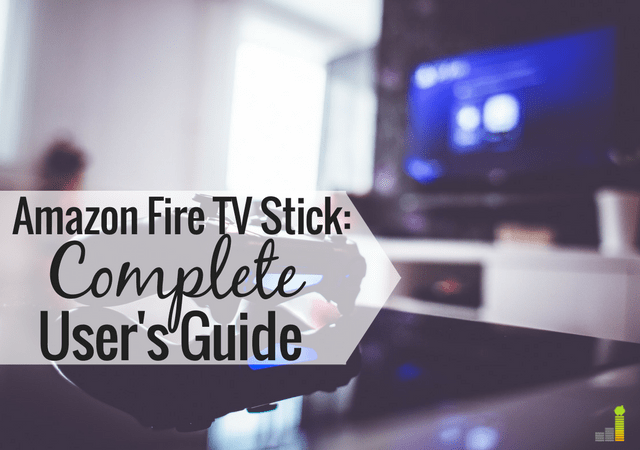 The Amazon Fire TV stick is another in a growing line of cord cutting options for those who want to slash their cable bill. We canceled DirecTV 18 months ago and the Fire Stick has replaced a lot of the content we watch as we're Amazon Prime members. This Amazon Fire Stick review shares our experience using the device.
The Fire Stick is actually the second of two streaming options by Amazon. They first introduced the Amazon Fire TV as a set top box that streams content and costs $69. Here's our Amazon Fire TV review if you prefer a set-top box option with a few more upgrades.
What Comes With the Fire TV Stick?
The Fire TV Stick is incredibly easy to use. As you can see from the picture below, it comes in a small box from Amazon and contains the following items:
Fire TV Stick
Remote
Power Adapter
Batteries
Quick start guide
It's not only easy to use, it's very simple to set up. We've had bad experiences in the past setting up wireless routers and other pieces of technology that claim to be easy to set up but then require us to spend an hour or two on the phone with a customer service rep in Malaysia to work correctly. The Fire Stick was the complete opposite.
You take the Fire Stick out of the box, put the batteries in the remote and connect the USB cable to the dongle and then to your TV. I actually recommend, as does Amazon, to plug it in to a surrounding outlet as they provide updates to it that you will not get if you simply plug the stick into the TV. Do keep in mind the cord is a somewhat short; thankfully, we have an outlet within reach.
Supercharge Your Savings Today!
Start earning more on your savings right now with 
CIT Bank
. They pay 1.85% interest on your money market balance, which is 15 times the national average, and charge no fees, which helps you save more money faster.
Enjoy quick and easy access to your money, which is FDIC insured up to $250K. Start saving today with as little as $100!
Once I got the Fire TV Stick out of the box we were watching a video within five minutes. In actuality, the time potentially could be less than that, but Amazon has a short intro video that walks you through how to us it as well as an option to sign up for Amazon Prime if you're not currently a member.
As an aside, Amazon does allow you to sign up for a free 30-day trial of Prime by purchasing the Fire Stick if that's something you want to consider.
Fire Stick Features
If you want to cut the cord, features are going to be a big thing for you. As a whole, the Fire Stick does not disappoint when it comes to features. The first thing most are concerned with are the channels you receive. Here is a list of the channels available through the Fire TV Stick:
Netflix
Crackle
HBO NOW
Watch ESPN
Watch HGTV
Watch Food Network
BBC News
Disney Junior
MLB TV Premium
Showtime
Hulu Plus
A&E
YouTube
Vimeo
iHeart Radio
Spotify
History Channel
NBA Game Time
PBS Kids
Bloomberg TV
Huff Post Live
And, of course, Amazon Prime videos
I will add that the HBO Now feature does cost $15 per month, though they do offer a free 30-day trial to test it out. We've added it since cutting the cord and it works great. Amazon also recently added Showtime and Starz as other add-on features for $8.99 per month if you like those channels.
Additionally, if you're looking for a no-contract cable option, Hulu with Live TV is a great option.
They offer 60+ channels for $39.99 per month. Get a free 7-day trial of Hulu Live to see how the service works for you.
**Additional tip: Love NFL football but don't know how to watch your favorite team without cable? Here's how to watch NFL games without cable and still catch all the action!**
The Amazon Prime app is the only app that is loaded on the Fire Stick, but adding the others is relatively simple. You can also add other apps through the Amazon App store if you like, and is fairly straightforward to do.
Beyond the channels you can watch, the Fire TV Stick also has a number of games you can play but many require the Amazon Fire TV game controller, to play them.
Having used the Fire Stick for two years now I'd say you don't need to have a Prime membership to buy and use it. Yes, it does add to the features of course, but there are plenty of options available through the standard apps and those available through the Amazon App store – you can still access things like Netflix, Hulu and your Amazon video library.
I've not used any of the other similar options out there like the Roku, but here is a visual from the Amazon site that covers the differences in what each offers to get a flavor of how the Fire TV Stick stands out.
What to Like and Not Like About the Fire Stick
I have really liked what I've seen from the Fire Stick over our time using it. The price alone has made it worth it. There are a few other things to really like about the Amazon stick, such as:
It's incredibly simple to use. You can get the dongle set up and ready to go in under 10 minutes. You can't beat that.
Fast platform. I was curious as to how fast the platform would be and have not been disappointed. The platform is super fast and ultra responsive.
A huge amount of content available. Whether or not you have Amazon Prime, there is a lot of content available on the Fire TV Stick. If you do have Prime, then you'll be even more impressed with the available content – it competes quite well with Netflix in my opinion. Many have asked about receiving local channels since cutting the cord. We use the Mohu Leaf 50 to get local channels and it works great. Since we canceled DirecTV, getting content has been important. The Fire Stick won't let you down in that department. It is important to keep in mind that the Amazon Fire Stick will not replace all of your channels, it gives access to the previously mentioned channels and apps – you may need other resources to get all the channels you want. It's also important to point out that in some cases the chosen channel or app will ask for the login information for your cable provider. I have found that the login details for your Internet provider will work at times, but it's completely dependent on the channel/app and your provider.
Simple to use remote. The remote, while on the smallish side, is simple and easy to use. It's relatively easy to move around the on screen platform through the remote and when you need to type things in it's very responsive. Amazon recently introduced a new Amazon Fire TV Stick with voice remote that's a great addition for those wanting something more advanced.
Great wireless coverage. Our router is at the other end of the house, on a different floor, and picks it up at full strength.
New X-Ray Feature. The newly added X-Ray feature allows you to identify favorite actors or songs in shows and find them in other shows or movies.
Excellent storage capacity. The Fire TV Stick offers 8 GB of internal storage vs. 2 GB from the Chromecast.
Not everything is perfect with the Fire Stick, though there are only a few things I don't like, such as:
Limited voice search. It is available but you must download a smart phone app to use it. That being said, the new voice remote option is a great way to solve this problem.
One click ordering. You may like one-click ordering, though we prefer not to have it in our house thanks to having young kids. You can disable that through setting the Parental Controls, so it's not that much of a hassle.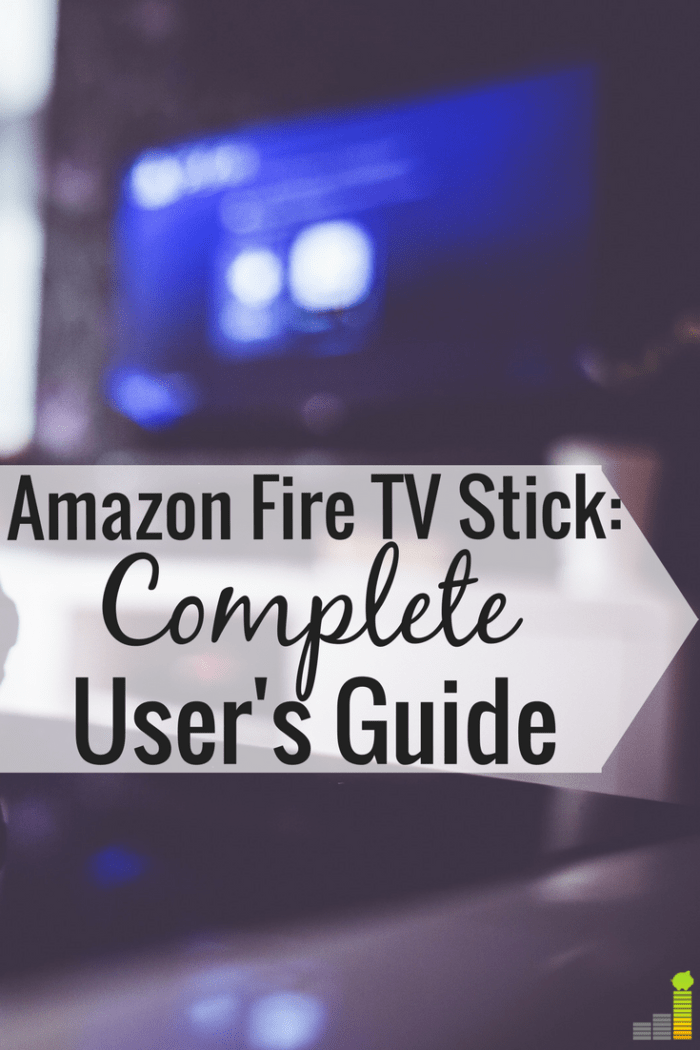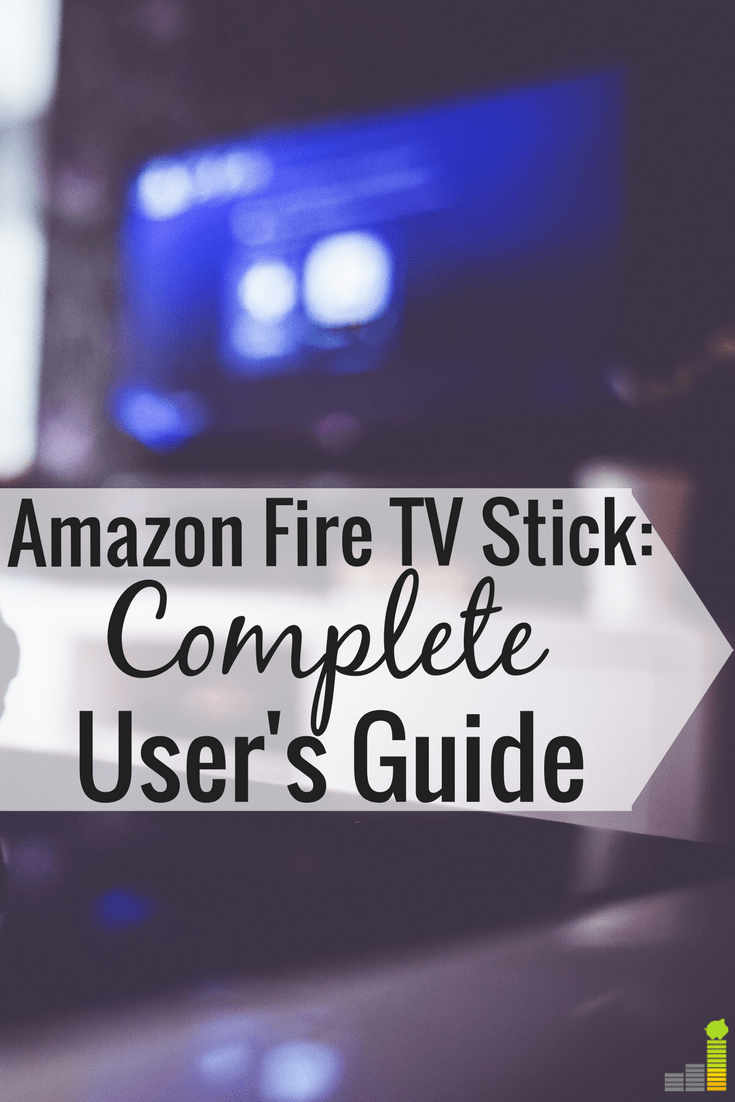 Amazon Fire TV Stick Review – My Take
We've been using the Amazon Fire TV Stick for two years now and are really enjoy it. Since cutting the cord we've begun to use it a lot more and really like its simplicity.
There is a ton of content available through the device and while a good bit of it isn't free – like Netflix, if you already subscribe to one of those services you'll find the Fire TV Stick seamlessly integrates with your TV watching habits.
We also like that we can travel with it and use on any TV we like. We've bought the Khanka Travel Case to keep the dongle, remote and adapter safe and in one place.
That being said, there are plenty of other cord cutting options, from the TiVo Roamio if you want a DVR without a monthly fee, to the Roku streaming stick and Hulu Live that can save you significant money.
If you're an Amazon Prime member the Fire Stick can really maximize the value you receive from the membership. Amazon has a library thousands of titles large and growing daily.
The other feature I really like is that you can use the dongle on any TV in your house. So, if you have multiple TVs you can simply pull it from one and plug it in another without a problem – as well as a new feature that allows you to take it with you if you travel.
The Fire TV Stick, won't replace all the shows you watch, but with the wealth of content they do have, it goes a long way towards getting you there while allowing you to cut the cord on cable. Now if I can just get my football I'd be set. 🙂
Do you still have cable? What cord cutting options have you tried and come to like? How much do you spend for your cable or other cord cutting options per month?
The following two tabs change content below.
John is the founder of Frugal Rules, a dad, husband and veteran of the financial services industry whose writing has been featured in Forbes, CNBC, Yahoo Finance and more.
Passionate about helping people learn from his mistakes, John shares financial tools and tips to help you enjoy the freedom that comes from living frugally. One of his favorite tools is Personal Capital , which he used to plan for retirement and keep track of his finances in less than 15 minutes each month.
Another one of John's passions is helping people save $80 per month by axing their expensive cable subscriptions and replacing them with more affordable ones, like Hulu with Live TV.
Latest posts by John Schmoll (see all)