25 Ways to Start Paying off Debt NOW
Posted on December 22, 2018 by Laurie in
Debt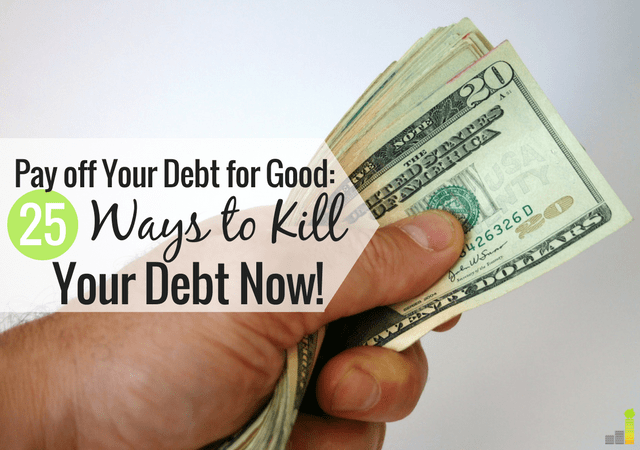 Sometimes when a person considers finding ways to start paying off debt, the journey they're facing seems too overwhelming to even begin. However, the journey of 1,000 miles begins with a single step. By taking that one simple step you begin to build confidence to continue, and before you know it you have serious momentum.
It's easy to delay attacking debt because you feel like you have so much to do that you don't know what to do first – much less have confidence that you'll be successful. Below are 25 ways you can start paying off debt today and achieve financial freedom.
Simple Ways to Start Paying off Debt NOW
Each of the below opportunities may not work for you, or provide a smaller return. Don't let that stop you. Find five or six of the below ways to pay off debt and use them to your advantage. Before you know it you will build the momentum needed to kill your debt for good.
1. Sell something. Most of us have houses, garages, and storage areas filled with things we were sure we'd love forever, but haven't looked at in months or years. Using a discerning eye, look through your stuff and see what you can sell that would gain you some cash to put toward debt.
Use a Facebook club, send email to family and friends, post on Craigslist or use a site like Gazelle to sell old electronics and other items you no longer use.
Take the earnings and throw it at your debt. This can be a great one-time way to pay extra towards your debt.
2. Start a change jar. Set a jar on your dresser to collect all of your loose coins at the end of the day. You'll be amazed at how quickly you'll have accumulated a decent amount of money to put toward debt. To give your goal extra "oomph", put $1 or $5 bills in the jar to accelerate your paying off debt efforts.
To help break the cycle of debt you can open a savings account so you have that to fall on in an emergency. Barclays pays 2.20 percent, with no minimum balance (that's more than 22X the national average) and is a great option to start down the path of financial stability.
3. Consolidate your debt. The less money you pay in interest each month, the more money you'll be putting toward debt balances each month. You can do this by taking out an unsecured personal loan to achieve significantly lower rates and have only one bill to deal with each month.
Some providers, like Lightstream allow you to cut rates by half, or more, allowing you to save significant money on interest payments.
Avant is another good option, if you have average to bad credit (a score of at least 580) and allows you to get funds within one business day.
You can also compare lenders to find the best rate and fit possible. Even Financial lets you compare up to 17 lenders to find the best personal loan for your needs. It takes less than a minute to fill out the application, and within a few minutes they provide possible matches.
4. Get a side hustle. Pick up a second job delivering pizzas or doing something else that works with your schedule. Or start your own side hustle.
You may think you don't have the talent to start a side hustle. Don't give into that lie! There are many opportunities available, you just have to be willing to try them.
You can even make money while watching TV by taking short surveys.
You won't get rich, but can be a good way to earn money in your free time to pay off debt. Here are some of the best paid survey sites to make money in your spare time:
Survey Junkie: This is our favorite survey site since they pay you cash straight to PayPal, and you can redeem once you hit $10.
Pinecone Research: This site pays $3 per survey and you can choose between PayPal, Amazon or restaurant gift cards for your payment. They also pay to do product testing.
Inbox Dollars: Earn money for taking surveys, watching TV, or making purchases online. Get $5 just for signing up.
Here are 24 ways to earn extra money to pay off debt to give you some ideas to start. Think outside the box and devote your earnings to killing your debt.
5. Re-work your budget. Or get a budget if you don't already have one. Look at your budget line-by-line and consider dropping anything that isn't a necessity.
If you don't know how to make a budget, it's not as difficult as it seems.
6. Lower or eliminate your TV bill. Drop the spendy satellite package and pick one of the best TV streaming services to slash your bill. Or trade it in altogether for Netflix or an Amazon Fire TV Stick. 
Check out the Amazon Fire TV channels list to see what kind of content you can expect with the device.
7. Cancel unused subscriptions. There's no sense to have a lot of memberships or subscriptions when paying off debt.
You can use Trim, a free tool that analyzes all subscriptions and memberships to find ones you don't use, cancels them and you bank the savings. Trim can even negotiate bills for you to save more money.
8. Transfer your credit card balance to a 0% APR card. Like #3 above, using a balance transfer credit card can be a great way to start killing your debt. Most balance transfer cards offer a period of 0% interest for 12 – 18 months.
Find one that works for you and keep your payments the same to slash your debt. Click here to find such cards to help you pay off debt faster.
9. Get a cheaper cell phone plan. Plans at Republic Wireless start as low as $15 per month, Find a plan that works for you and throw the savings at your debt.
10. Shop around for lower insurance rates. Do some comparison shopping on car and homeowners insurance rates. You may be surprised at how much you can save and put towards debt.
*Related: Need to rebuild your credit? Check out our guide on credit builder loans to see if they're a viable alternative.*
Studies show nearly 40 percent of drivers, for example, have not compared rates in over three years. If you're a part of that group you could be overlooking savings.
Esurance is one great option. The average driver saves over $350 per year when they switch. That's money you can put directly towards your debt!
11. Start using the envelope system. There's something about paying in cash that makes the reality of how hard you worked for your money set in. Use this to your advantage to help you cut spending.
12. Reduce housing costs by downsizing, or getting a roommate or renter. Consider selling your house for a less expensive one, refinancing your mortgage if the rate is high or getting a roommate or renter. If you currently rent, look for cheaper housing.
If you own, compare rates at LendingTree to find the lowest rate possible.
13. Learn how to grocery shop wisely. Make a menu plan and shop in a way that will help you save money on groceries.
Are you paying too much for cable?
Cut the cord on your overpriced cable contract today! Save big by switching to Hulu With Live TV. Get 60+ channels, DVR, locals, ESPN, HGTV, Disney, CNN, Fox News and more for only $44.99/month.
Get your 7-day free trial now
!
If you don't know where to start with menu planning, check out $5 Meal Plan. They provide you with sample meal plans with tasty recipes that will help you save at the grocery store.
14. Reduce transportation costs. See if there's a way you can bike or walk to work, carpool or use public transportation in order to save on auto expenses.
15. Bring a bag lunch to work. Find some great recipes online and start bringing your lunch to work.
16. Check into an off-peak energy usage plan. Many energy companies offer big discounts for those who choose to use the majority of their energy during set off-peak hours. Contact your energy company and see if their off-peak plan fits your lifestyle.
Buy a programmable thermostat, here are the best ones on Amazon, to help regulate your energy usage as it's one of the best ways to save money each month.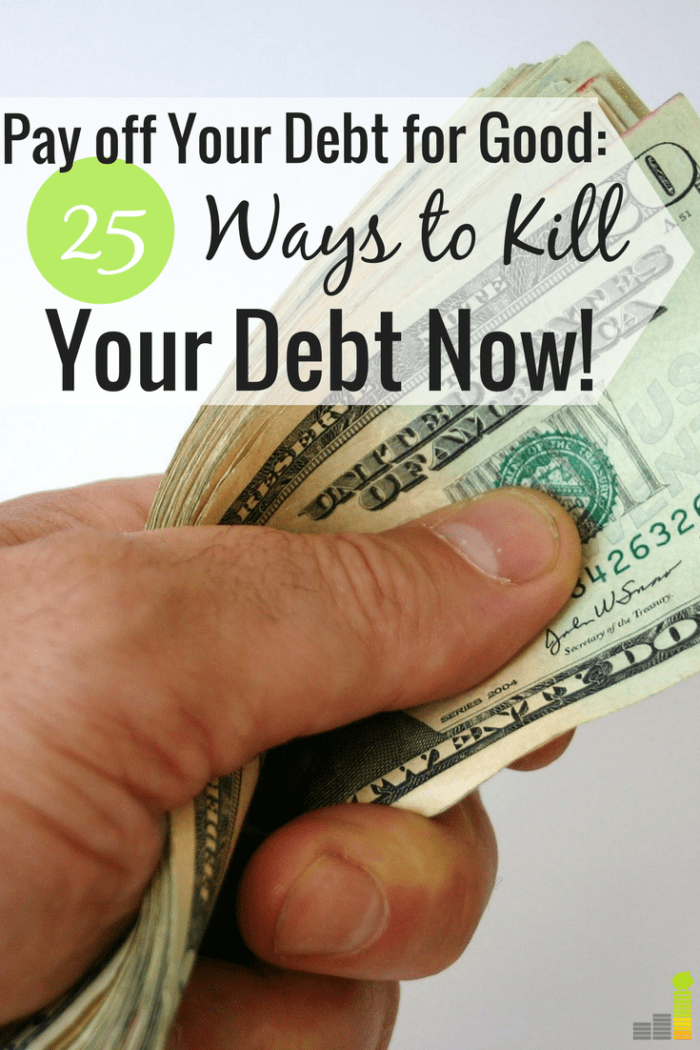 17. Sell your car and get a cheaper, reliable one. Do you have an average car payment – like $500 average? Get rid of that big car payment and buy an older, reliable car.
18. Reduce food costs by cutting out the junk food purchases. Stop buying the chips and other processed food that can take a huge chunk out of your grocery budget. Start researching healthier, more frugal snack and meal options.
19. Learn to do appearance maintenance stuff like manicures, pedicures and haircuts at home. You can save hundreds of dollars a year by skipping the salon and learning to do appearance maintenance at home.
If that's not an option, cut down on the number of times you go to the salon or find a cheaper salon. (Editor's note: Mrs. Frugal Rules has cut my hair at home for years and is a great way to save money on haircuts.)
20. Stop eating out and picking up takeout. Have a great menu plan in place so you're not tempted to stop and eat out. If time is a factor, spend Sundays making and freezing meals to use throughout the week.
21. Commit to putting all extra/unexpected money toward debt. Any tax refunds, overtime pay, bonuses or other money that you didn't expect to have goes directly toward debt.
22. Trade in costly entertainment choices for free ones. Skip the movie theater and have a movie night with air-popped popcorn at home. You can even use the best places to watch free movies online and not pay a dime.
Trade in the professional sports games for a nice hike in the woods. Make a list of free entertainment to keep yourself busy at little or no cost.
23. Learn to do home repair/maintenance items yourself. Use online resources to avoid having to pay a repair or maintenance company when possible and fix things yourself instead. These are skills that, once learned, you can use to make money too.
24. Lower alcohol or soda expenses by drinking water instead. Alcohol and soda purchases drain a budget fast. Work to cut down on consumption of these expensive items and drink more water.
25. Stop buying coffee shop coffee and make it at home. My husband drinks at least two cups of coffee a day, nearly ever day, but it only costs us about $20 a month. How?
We save money on coffee by purchasing bulk coffee beans, grinding them at home, and adding in a store-bought creamer for that sweet touch.
You can become debt free this year!
Many want to pay off debt, but think it's impossible. Please don't give into that lie. With some sacrifice and work it is possible to pay off debt for good this year.
Look for savings opportunities and earn extra income to truly make progress. You may be tempted to give up along the way. That's a natural feeling. However, when you keep your eye on the goal and commit to your plan debt freedom is possible.
Additional resource: If you're looking for a simple way to track your spending to identify extra money to pay off debt, then check out my favorite tool – Personal Capital. Completely free, it allows you to track your spending, monitor your bank and investment accounts and watch your net worth grow plus many other tools. 
Open a free Personal Capital account today!
What tools do you use to pay off debt faster? What would be the first thing you'll do when you're debt free? How are you going to achieve debt freedom this year?
The following two tabs change content below.
Laurie is a wife, mother to 4, and homesteader who blogs about personal finance, self-sufficiency and life in general over at
The Frugal Farmer
. Part witty, part introspective and part silly, her goal in blogging is to help others find their way to financial freedom, and to a simpler, more peaceful life.