Merely hearing the word "recession" causes most people to react with utter fear. I was a stockbroker during the Great Recession of 2008 and saw how dreadful it was for investors.
While that fear is palpable, and we can't predict the future, there will always be economic booms and slumps.
The good news is they do not last forever. However, that does not always quell anxiety. Thankfully, there are things you can do now to better position your life and finances.
If you want to know how to survive a recession, this guide arms you with the steps necessary to weather the storm.
What is a Recession?
A recession is when a country has two consecutive quarters of negative economic growth. This economic contraction in a country's gross domestic product (GDP) often results in a few issues.
Those are:
A rise in unemployment rates
Trade activity declines
It becomes more difficult to borrow
Put simply, GDP represents the total monetary value of all finished goods and services made within the country. In an economic recession, production and spending slow down.
This sounds complicated, but it's simple. During a recession, the economy shrinks and causes many to feel about their finances.
How to Prepare for a Recession
It is always essential to stay on top of your finances, and it's even more important before an economic downturn. Contractions do provide opportunities for the diligent, but it's not without risk.
Here is how you should prepare for a recession to keep your financial house in order.
We know that all periods of economic contraction eventually end. They often result in a significant expansion in the economy.
Unfortunately, that doesn't make living during the period any easier. It's still difficult for most. Here's what you can do to prepare for a recession so you can stand on both feet once it's over.
Create A Financial Plan
The best step to begin alleviate financial stress is to craft a plan for your money. You need to get real with your income and expenses and see where every dollar is going.
Here is how to do that.
Track your spending: Write down your net pay and everything you buy. The amount doesn't matter as you want to know your spending habits.
You may need to analyze your bank account to do this. Write everything down you spend for a month, or use a spreadsheet to monitor your spending.
This first step is vital to recession-proof your finances and create a plan of attack.
Analyze your spending: After tracking your spending for a month, take an honest look at what you see. Identify optional expenses and ones you can't live without.
If you can live without something, consider cutting it or finding a lower priced alternative. Cable TV is one such example.
If you're spending $200, or more, a month on cable or satellite you can slash that cost. Read our guide on the top alternatives to cable to find a cheaper solution.
You can use a budgeting app like You Need A Budget (YNAB) if the idea of analyzing your spending is overwhelming.
If you find the platform isn't for you, there are YNAB alternatives that may fit your needs better and some are even free to use.
Prioritize essential expenses: As you begin to cut you want to prioritize what Dave Ramsey calls your four walls. This is groceries, shelter, transportation, and utilities.
These are essential regardless of if money is tight. All other expenses should come after you pay for these needs.
Look for ways to cut them, if possible. Then, view all other spending through the prism of if you truly need it and, if so, find ways to reduce the cost.
Read our review of Dave Ramsey's baby steps philosophy to further understand how the formula works.
These steps are what make the framework of living on a budget. If you're new to the idea, read our guide on how to create a budget plan to start.
Grow Your Emergency Fund
Having money set aside for emergencies is always important, but even more so before a recession.
As you identify opportunities to save money through your financial plan, put the savings in your emergency fund. You may want to use the pay yourself first budgeting style and save until it hurts as you may need the funds in the future.
There is no telling how long an economic downturn will last, so you want to save as much as possible. You want to save three months of living expenses at a minimum, it's best to amass six months.
That amount can seem overwhelming, but don't let it stop you. Set a goal to save $500, then $1,000, then one month of living expenses.
Use those smaller goals as a motivator to help you reach the larger goal. If you need ideas to cut costs, read our guide of over 30 ways to save money each month to find some opportunities.
Don't just let the funds sit in your checking account. You want to put them in a high-yield savings account that will allow your cash to earn interest.
Rates are still low, but they are increasing thanks to inflation. CIT Bank is our top-rated institution to house an emergency fund.
They have various account options, with low minimums of just $100. They also pay very competitive rates.
Benefits
Logo
CIT Bank - start your emergency fund
$100 minimum deposit requirement

Open a high yield savings account or money market with $100!

Attack Your Debt
High-interest debt, especially from credit cards can be stifling, especially during a recession. It makes life more difficult and you may find it more challenging to manage your monthly bills.
As you create your financial plan, write out all of your debts. This isn't to feel ashamed of the indebtedness, but to help you see where you stand.
Then, you want to plan an attack to kill the debt. Two leading philosophies are the debt avalanche and debt snowball.
Here is how the debt avalanche works.
| Step | Action |
| --- | --- |
| 1 | List your debts by balance size |
| 2 | Make extra payments on the higher interest rate debt |
| 3 | Pay the minimum on all other debts |
| 4 | Repeat the process until you become debt-free |
Here is how the debt snowball works.
| Step | Action |
| --- | --- |
| 1 | List your debts by balance size |
| 2 | Make extra payments on the smallest balance |
| 3 | Pay off the smallest balance |
| 4 | Apply extra payments to the next smallest balance |
| 5 | Repeat the process until you become debt-free |
Pick the one you like best and use it to reduce the indebtedness.
Furthermore, as interest rates increase in our current climate it may be more difficult to pay off debt. If that's your case transferring to a 0 percent balance transfer card may alleviate some stress.
If you're dealing with jobs and not sure you can pay your bills this month, notify the lender and see what assistance they might be able to provide.
Continue to Invest
When you see the stock market go on a wild ride, the last thing you may want to do is continue investing.
Many investors struggled with the same issue during the Great Recession of 2008 and 2009.
However, if you're able, you want to continue to saving for retirement and invest in the stock market
A shrewd investor knows lower prices help you take advantage of deals if you invest during a recession.
This allows you to dollar-cost average, allowing you to invest in good companies for lower prices.
They also see that a long-term view is necessary for success. Staying out of the market, when you're able to be in it, will result in a significant loss in returns.
If you're new to investing or fearful of navigating the market during tumultuous times, Betterment is a terrific platform to consider to find investment opportunities.
Betterment helps manage your investments cheaply and assists in formulating a plan based on your risk tolerance.
Alternately, real estate may be a good choice to create a diversified portfolio of investments.
Crowdfunding lets you invest with small amounts of money and real estate often isn't correlated to the stock market.
Fundrise is our favorite platform, but there are numerous reputable platforms to use. Here are our favorite ways to invest in real estate, with as little as $10.
Diversify Yourself
An economic recession can often lead to layoffs as companies pull back on hiring. If you have lost your job, or fear a reduction or layoff, now is the time to diversify and invest in yourself.
Doing so may be easier said than done, but those that diversify themselves are better able to weather an economic collapse.
If you're still at work, volunteer to take on new responsibilities. Ask to job shadow in a different area. Devote some free time to learning a new skill.
You never know how that will help you in the future.
Are you currently out of work? Look for ways to bring in income by researching the best side hustle apps to earn money.
DoorDash is one excellent opportunity to make extra money. DoorDash driver compensation depends on various factors, including tips and time of day you deliver. You can also work a flexible schedule.
If you need help finding a side hustle, the Steady App is a free tool to use to locate good-paying jobs in your area.
The moral is to not stay static. Look for ways to grow yourself professionally, as well as additional income streams.
Benefits
Logo
DoorDash
Earn cash and create your own schedule!

Deliver food with just a car or scooter. Get started today!


Reanalyze Your Housing
One final step to prepare for a recession is to reanalyze your housing. Housing is often the largest expense for most. If you can save money in this area, it will help you immensely.
Here are a few ways to save on housing:
Get a roommate if you don't have one
Ask your landlord if there's a way to save on rent
Refinance your mortgage
While the first two are easier, don't overlook refinancing if rates are lower than your current mortgage. Ask your lender what rate you might receive for refinancing.
Like cutting your expenses, take any savings, and put it in your emergency fund.
One note on moving, lenders are usually more risk averse during a recession. They will likely have stricter requirements, and the market is liable to not be as liquid.
Keep this in mind as you consider a move.
How Long Does an Economic Recession Last?
Each global recession is different. The recession of 2008 lasted for 18 months, and it took roughly four years for the Dow Jones Industrial Average to return to its pre-recession highs.
The NEBR reports the average recession lasts for 11 months. But each one varies.
Even during the worst periods of economic collapse, there were investing opportunities that had gains, and the stock market returned.
That's why having a long-term view of investing is so crucial during these times as economic growth will reurn.
What Happens During A Recession?
Each contraction is different, but there are several hallmarks true in most periods of economic contraction. Here's what typically happens in a recession:
Spending by companies and consumers slows
Banks and creditors loan less money and require stricter lending standards
Hiring slows
Stocks decline
Layoffs occur, often en masse
As we have seen over the past few months, the effects of a recession are quite scary. People see their livelihoods lost, investment gains diminished, and a general sense of uncertainty.
However, as the economy begins to recover, the above situations start to change. While difficult to believe during times of restriction, it is possible to survive a recession, but it does take planning.
Recession vs. Depression
As you ask yourself, "Is a recession coming?", you may see talk wondering if we're going to enter an economic depression.
When you look at a recession vs. depression, there are several differences, the most important being that an economic depression is a period of sustained and severe downturn in our GDP.
The only depression our country has experienced was the Great Depression which began in 1929. There is no way to know currently if our current situation will develop into a depression.
The best thing you can do is recession-proof your finances now and work to become financially stable. Anything true of a recession is true of an economic depression.
Thus, be pro-active now to shore up your finances.
Bottom Line
There are few things you can control in life. Experiencing a global economic collapse is at the top of that list.
No one can tell you when the recession began, or when it will end. If they do, they're not a person to trust.
Now is the time to have a long term view and be vigilant with your finances.
How much are you able to save each month? What's one area you're struggling with and want to improve?
*Earning more on certain types of orders (ex. alcohol): Earn more per order as compared to restaurant orders. Actual earnings may differ and depend on factors like number of deliveries you accept and complete, time of day, location, and any costs. Hourly pay is calculated using average Dasher payouts while on a delivery (from the time you accept an order until the time you drop it off) over a 90 day period and includes compensation from tips, peak pay, and other incentives.
*Get paid instantly (DasherDirect): Subject to approval
*Cash out daily (Fast Pay): Fees apply
*Start Dashing today: Subject to background check and availability
*Dash anytime: Subject to availability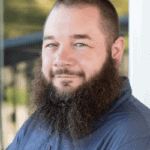 I'm John Schmoll, a former stockbroker, MBA-grad, published finance writer, and founder of Frugal Rules.
As a veteran of the financial services industry, I've worked as a mutual fund administrator, banker, and stockbroker and was Series 7 and 63-licensed, but I left all that behind in 2012 to help people learn how to manage their money.
My goal is to help you gain the knowledge you need to become financially independent with personally-tested financial tools and money-saving solutions.