Most people could use some extra money, but it can be difficult to find ways to earn cash on the side. Luckily, delivery gig apps are a terrific side hustle to make money in your spare time.
Instacart Shopper is one option that lets you earn cash by delivering items to people. There are other jobs like Instacart Shopper that let you earn money as well doing food and grocery delivery.
What Is an Instacart Shopper?
Instacart is an app that people use to shop for their groceries online and have them delivered. As a contractor, you use the Instacart Shopper app to view orders, fulfill shopping requests at the grocery store, and deliver items to users.
You can even text customers as you're shopping so they have your phone number in case a problem arises with the order.
Choosing to shop for and deliver items as a full-service shopper also means you can receive tips to increase your earnings. This makes the platform one of the best side jobs for quick cash.
To be a full-service shopper, you must meet the following requirements:
Be at least 18 years old
Have consistent access to a reliable vehicle
Ability to pass background check
Be able to lift at least 30 pounds
Have a valid driver's license and insurance
Own a newer smartphone (iPhone 5.0 or Android 4.4 or later)
Pay varies as a shopper for Instacart. According to the Instacart site, you can expect to earn in the $15 range.
Shoppers who are fast workers and receive tips can make $20 per hour. Read our guide on the best times to do Instacart to learn how to increase income.
What is Similar to Instacart Shopper?
While making money with Instacart Shopper jobs is an excellent side hustle, there are other delivery apps that you can try. Test out multiple platforms and stick with the ones you like best.
Each of the apps mentioned also have similar requirements to start working as an independent contractor.
Here are the top food delivery jobs like Instacart Shopper that offer you a chance to get paid to deliver food.
1. DoorDash
While DoorDash differs from Instacart delivery jobs because it doesn't deliver groceries, it is an excellent food delivery app.
Customers can order from popular restaurants in their city and a Dasher will deliver the meals.
If you sign up to become a DoorDash driver, you can deliver meals via car, scooter, or bike. Read our guide on ways to make money with your bike or scooter if that's a possibility for you.
When driving for DoorDash, you can accept or reject any food delivery jobs that you see. It's possible to see what the delivery is worth and if you'll receive a tip before accepting any order.
Dasher pay depends on numerous factors like tips and items delivered. Any tips you receive are 100 percent yours to keep. Similar to other side job apps, DoorDash offers promotions to help you increase earnings.
Dashers are paid weekly via direct deposit. The app also lets you create your own schedule as there are no set hours.
Certain times throughout the week are more popular and offer more pay than others. These include nights and weekends.
Read our DoorDash vs. Instacart Shopper comparison to learn how they compare for drivers.
2. Uber Eats
While Uber Driver is already has a platform to drive people around town, it also offers meal delivery as another way to make money with your car.
Instead of driving people, you deliver meals to customers. If you're already driving with Uber, you can do Uber Eats as well to earn more money.
Similar to DoorDash, you see deliveries and choose which ones you want. You'll also see what the pay will be if you accept.
The service offers promotions during busy periods to help drivers increase earnings.
You can create your schedule and make money per delivery. Uber Eats lets you keep any tips you earn. Drivers receive payment every Monday.
Thanks to their name recognition, Uber Eats is one of the best delivery app jobs to work for in the space.
*As of 7/18/22, Uber is migrating to a combined Driver & Delivery program that will allow a user to select how they want to earn with Uber, i.e., driving, delivering, or both! This consolidated program will be named Uber "One Earner." Under this new model, whether a user lands on a Driver or a Delivery page, they'll have the option to self-select which type of earning opportunity they want.
3. Rover
Pet sitting sites like Rover allow gig economy workers to earn cash by taking care of animals. This is perfect for people who love working with pets.
Similar to other Instacart alternatives, you complete a short application to start working for Rover. The company asks about your experience caring for animals to learn if you know how to work with pets.
Upon approval, you create a profile page, schedule, and desired rate. You manage everything through the app and can have former customers provide testimonials to help you attract more customers.
Rover also offers $1,000,000 in protection and 24/7 support, including vet assistance.
According to their site, you can earn $1,000 per month if you walk an average of five dogs per week.
Read our review of the best dog walking apps to learn more.
Benefits
Logo
Rover - earn up to $1,000/mo. walking dogs!

Rover offers $1,000,000 in protection, 24/7 support, and vet assistance.



4. Shipt Shopper
Shipt Shopper is one of the closest grocery shopping jobs similar to Instacart. The Shipt app works with retailers and stores like Target, H-E-B, and Walmart.
If you have those stores in your area, you'll most likely be able to sign on as a Shipt driver.
When you're a personal shopper for Shipt, you can choose your hours and schedule. It's important to note that you will have to schedule your hours five days in advance even if you plan on it being a part-time hustle.
The great thing about Shipt is that you can choose to shop at whatever grocery store you want. For example, if you only want to shop at Target and deliver within that area, you can do so.
Related: Are you looking for other side gigs that pay fast? Read our guide on jobs that let you get paid today that anyone can do.
You can also choose to travel a few extra miles to accept a gig.
Shoppers for Shipt can earn up to $20 per hour. After completing 100 shops, it's possible to earn $22 per hour.
Read our Shipt Shopper review to learn more about this opportunity.
Benefits
Logo
Shipt
Earn up to $22 per hour

Deliver anything with just a car from nearby stores. Get started today!


5. Postmates
Postmates is a terrific on-demand driver app to use if you like flexibility. Not only can you deliver meals with Postmates, but you can deliver anything from alcohol to office supplies.
You can use a car, bike, or scooter to make deliveries with Postmates.
*Related: Read our detailed guide on Uber Eats and DoorDash to learn how the two delivery giants compare for drivers.
Earnings vary depending on your city and the type of job. Postmates provides pay rates on its website. For example, delivery drivers in Chicago will earn:
$1.45 per pickup
$.70 per dropoff
$.07 per minute
$1.01 per mile
Postmates claims you can earn up to $25 per hour with their service, though reports indicate it's closer to $18 per hour in many cities.
Payments are distributed weekly, usually on a Wednesday or Thursday. Postmates was recently acquired by Uber. Read our Uber Eats vs. Postmates review to learn which is best for drivers.
6. Grubhub
Grubhub is a lot like DoorDash and Uber Eats. Originally an online provider of restaurant menus, Grubhub is now one of the best alternatives to Instacart shopping.
As a delivery driver for Grubhub, your earnings are based on mileage and time. You earn the mileage rate for both the distance it takes to pick up meals as well as delivering to customers.
*Related: Read our detailed guide on Grubhub vs. DoorDash to learn how the two delivery giants compare for drivers.
The base rate is $3.25 per order and $0.50 per mile you drive. This is in addition to tips.
Online reports indicate many drivers earn at least $20 per hour with this app. This payout makes Grubhub one of the highest-paying delivery app gigs.
7. Favor
Favor is a newer food delivery service and is primarily available in Texas. However, the service is growing. If you live in one of their cities and qualify as a driver, you can start right away.
The app allows customers to order local cuisine, not just food from chain restaurants.
You can also deliver groceries and other items with Favor. This makes Favor similar to the Postmates Fleet app.
Drivers can choose their schedule and receive guaranteed pay between $10-$18 an hour. They also get to keep 100 percent of the tips they earn.
8. TaskRabbit
If you don't want to limit yourself to delivery jobs, TaskRabbit is a perfect alternative to shopping for Instacart Shopper. As a Tasker, you can do virtually anything for customers.
Tasks can include responsibilities from running errands to local stores for someone to fixing something in a person's home.
Upon having your application approved by TaskRabbit, you create a profile page and list your skills. Once you set up your profile, you can start accepting tasks.
You can also list rates. Keep in mind that clients have the option to determine the amount they want to pay for the assistance they need.
When you're ready to find work, open the app to select nearby jobs. Pay varies based on the type of work you do.
TaskRabbit manages all payments, so no cash exchanges hands. You keep 100 percent of your earnings and receive payments weekly.
9. Amazon Flex
Amazon Flex is a service that lets contractors assist Amazon by delivering packages to people. As a Flex worker, you pick up packages from a local Amazon location and deliver them to homes.
With Amazon Flex, you can create your own schedule. However, the service only accepts drivers in cities where they need help. As a result, there may be limited availability in some locations.
*Related: Looking for other delivery gigs? Read our guide on jobs similar to Amazon Flex to learn about more opportunities.*
Amazon Flex claims drivers can earn between $18 and $25 per hour. This is based on the size of your car and the number of deliveries you make.
You can also earn money delivering items for Amazon Fresh or Prime Now if they are available in your area.
How to Increase Earnings as a Food Delivery Driver
Many delivery driver apps claim that you can earn $20 or more per hour with their service. Unfortunately, these payouts are not always possible.
You may find a lot of people deliver meals in your area. Or, it may be tougher to earn money because you live in a smaller town.
That doesn't mean it's impossible to make good money with delivery driver apps. There are ways to increase earnings, such as:
Driving on nights or weekends when pay is typically higher, read our guide on other ways to make money on the weekends if you're looking for other side hustles
Providing excellent customer service
Not overlooking lunch hours to increase earnings, especially if you live in a larger city
Accepting multiple deliveries at once, if the app allows it
Working fast since some apps give bonuses for completing more orders
Signing up for multiple services to find the best-paying driver gig
You likely won't replace your day job, but many driver apps offer an excellent way to supplement your income.
Consult our guide on ways to make money in one hour if you want to learn how to use delivery apps to earn quick cash.
How to Deliver Without Your Own Car
You may think it's impossible to do gigs like Instacart Shopper if you don't have your own car. Fortunately, you can rent a car through HyreCar and still earn money.
With HyreCar, you rent from other car owners to suit your schedule and needs. The good news is that renting from them won't eat up everything you earn.
The service also offers rideshare car insurance if you need it. If you prefer to have your own coverage, The Zebra is an awesome resource that lets you simultaneously compare several dozen insurers.
Summary
There are numerous apps like Instacart Shopper that allow you to make extra money on the side via food or grocery delivery. Remember that with most opportunities, you're an independent contractor. This provides flexibility but also puts withholding taxes on you.
Based on where you live and your availability, you can often earn $20 or more per hour. That kind of income can go a long way to help you meet your financial goals.
What's your favorite way to make money on the side?
*Earning more on certain types of orders (ex. alcohol): Earn more per order as compared to restaurant orders. Actual earnings may differ and depend on factors like number of deliveries you accept and complete, time of day, location, and any costs. Hourly pay is calculated using average Dasher payouts while on a delivery (from the time you accept an order until the time you drop it off) over a 90 day period and includes compensation from tips, peak pay, and other incentives.
*Get paid instantly (DasherDirect): Subject to approval
*Cash out daily (Fast Pay): Fees apply
*Start Dashing today: Subject to background check and availability
*Dash anytime: Subject to availability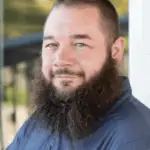 I'm John Schmoll, a former stockbroker, MBA-grad, published finance writer, and founder of Frugal Rules.
As a veteran of the financial services industry, I've worked as a mutual fund administrator, banker, and stockbroker and was Series 7 and 63-licensed, but I left all that behind in 2012 to help people learn how to manage their money.
My goal is to help you gain the knowledge you need to become financially independent with personally-tested financial tools and money-saving solutions.