How to Invest in the Stock Market With Little Money
Posted on January 5, 2018 by John Schmoll in
Investing
Do you want to know how to invest in the stock market with little money, but don't think you can or don't know where to start? I spoke with many investors in the same situation in my days as a stockbroker and help people everyday with the very same situation. Many believe you can't invest in stocks with little money and they allow that to keep them from investing.
I love helping people who are just starting to invest with little money as they're taking the first steps to grow their wealth. The challenge many often face though is the belief they can't afford to start investing in the stock market.
We all come from different situations. Some may be working to pay off credit card debt and have very little money to spare. In that case, you want to lower your interest rates so you can pay it off as soon as possible.
Click here to compare balance transfer cards that offer 0% APR for up to 18 months and kill your debt for good so you can start investing sooner.
Others may have more resources but spend it foolishly on things that bring little value and, as a result, they feel like they can't afford to invest.
Nearly anyone can invest in the stock market with little money, you just need to know the available options to invest. That's not to mention the fact they also need to see the need to start investing and that even with little money that it'll make a difference for their future.
As this is a part of my how to invest in stocks series, please feel free to check out some of the other posts in that series as each one builds on previous articles:
With that out of the way, let's discuss how to invest in stocks with little money.
here's how you can start investing with little money today
A common misconception among many is that you need to have tens of thousands of dollars to invest in the stock market. While more is certainly better, a lot of money is not a requirement in order to invest in the stock market.
Opening an online brokerage account is often the best way to get started if you're investing with $500 or less, especially if you do not have access to a 401(k) through your employer.
If you're looking for an online broker, you can check out my online brokerage page to find brokerages that I either personally use or have extensive experience with. Many online brokers start out with a minimum opening balance of as little as $500, or nothing at all, which is tough to beat.
Below are some of the brokers that allow you to open accounts with $500 or less – with the minimums to open an account to each:
As you can see, there are numerous options to trade stocks with little money – some that will even do the investing for you. You can also invest directly with specific mutual fund families, but you may be held back to many thanks to the minimum they require to open an account. There are many ways to invest in the stock market with little money, you just have to find the best fit for your situation.
If investing in the stock market isn't your thing, you can also invest in commercial or residential real estate with little money. You can invest through Fundrise with as little as $500, when you open an account.
Automation Can Be Your Best Friend
One of the most common excuses I heard from those saying they couldn't afford to invest in the stock market during my stockbroker days was that they commonly forgot to deposit money into their account. I understand that, life is busy and it's easy to forget things, especially if it's not a priority.
This is where automation can be such a huge asset to those just starting out and those who have been investing for years alike.
Many online brokerages allow you to set up an electronic transfer between your account with them and your bank account. You can either transfer money in individual situations, or set up a regular transfer at an interval of your choosing. Using this feature allows you to build up cash that you can invest in the stock market.
Unless you're transferring a large amount over, try to avoid buying stocks with each transfer as it'll only cause you to spend more money in fees and commission. To avoid this, you can focus on investing the money once a month or quarter to cut down on costs.
A Quantifiable Goal Can Be Your Best Friend
A common issue I see with those saying they can't afford to invest in the stock market is they have no ownership of it. They have no skin in the game and thus don't see the need to begin investing. Regardless of what it is in life, if you don't truly want it, it's going to be difficult to work towards.
Investing in the stock market is no different. Saving for retirement can be such a nebulous thing to those three to four decades away that they can easily put investing in the back of their mind and lose sight of time. The risk is loss of time which means you lose out on growth.
This is why I find it so helpful to have something to work towards to help incentivize myself to push me to reach whatever goal I have. I did this several years ago when my wife and I wanted to go on a cruise for our tenth anniversary.
We wanted to spare no expense and thus needed to save like crazy for it. It may sound silly, but I put a picture of the ship we'd be on at my desk. Whenever I wanted to give up or not work to get a bigger bonus I'd look at the picture and I'd be motivated to start working for it again because I wanted it.
If you're struggling with wanting to invest in the stock market because a lack of funds, look for ways to not only motivate yourself but push yourself to find ways to find the cash to invest.
Don't Give Into the Excuse of Lack of Funds
I purposely left this issue to the end of the post. Too many times to count, I ask individuals why they are not investing in the stock market and am often told they feel like they don't have the money to start. I'll cede the point that there are some who find themselves in that case and I do not judge that by any means.
However, with apps out there like Stash Invest that allow you to start investing with as little as $5, I find it hard to believe the lack of funds excuse. Stash Invest, for example, gives you $5 when you open an account, so you literally can start with nothing and invest your spare change.
That being said, many are professionals who make a very decent salary but choose (I am largely guessing here) to not make investing in the stock market a priority. Worse yet, they use the belief that they have no money to spare as an excuse to not invest in the stock market.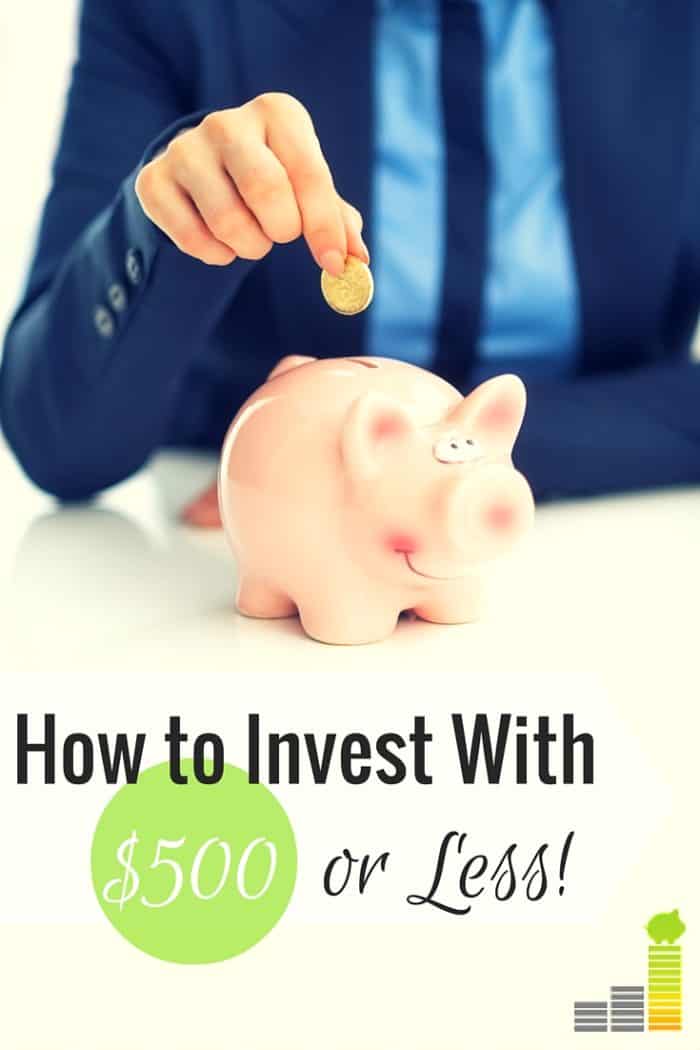 Ultimately, it comes down generally to a lack of priorities and not thinking about saving for retirement and instead only thinking of the present. If you're in this situation, I ask you to look at your spending habits and look for ways to cut your expenses.
I'll spare the list, as it has been rehashed here many times before, but look for ways you can trim the fat from your spending and put that money to work for you as opposed to being enslaved to it.
It may seem like a small amount, but finding something as simple as even $40-50 per month to invest in the stock market will do you wonders in the long run. If you want or need help to locate those areas to trim, we recommend Tiller as a resource to help track your spending.
Tiller lets you view all your financial transactions in one location, through automation. Tiller is a Google Sheets based service that automatically pulls all your banking and other financial transactions that helps you categorize your spending and find opportunities to save.
Tiller is free to use for the first month, then $5 per month thereafter.
Whatever your situation is, please take action to get started today as you don't want to look back years from now wishing you would've started earlier.
Additional resource: If you're looking for somewhere to invest with little money, you can open a Wealthsimple account with no minimum balance. Wealthsimple offers a great way to get started as well as allowing for instant diversification, not to mention promotions when you open a new account with them. 
Open a Wealthsimple account and get up to $100 cash back today!
The following two tabs change content below.
I'm the founder of Frugal Rules, a Dad, husband and veteran of the financial services industry. I'm passionate about helping people learn from my mistakes so that they can enjoy the freedom that comes from living frugally. I'm also a
freelance writer
, and regularly contribute to GoBankingRates, Investopedia, Lending Tree and more.
Latest posts by John Schmoll (see all)