Investing is an important part of improving your finances. Unfortunately, many people don't invest because they think it requires a lot of money.The reality is that you can invest $100 or less to start earning passive income.
When you learn that it's possible to invest with little money, you'll see how simple it is to begin growing wealth. This guide shares a few of the top options to pursue if you want to improve your financial health.
What Are the Best Ways to Invest $100 or Less?
Having a lot of money is not required to grow your wealth. It helps, but it's not the most important factor.
Giving your money more time to grow is the key driver when it comes to multiplying your money.
Here are the best ways to invest $100 or less.
1. Invest Your Spare Change With Acorns
Many people put off investing in stocks because they have limited resources. A micro-investing app like Acorns is a helpful tool to use in this scenario since it lets you invest with small amounts of money.
The platform lets you invest as little as $5 at a time in a diversified portfolio of stock and bond index fund ETFs. It does this by rounding up purchases to provide small amounts of money to invest.
For example, say you spend $44.25 to fill your car with gas. The app will round up your purchase to $45, taking the remaining $0.75 from your checking account to invest.
Each time you make a purchase, Acorns pulls the spare change over to your investing account. Once your account reaches $5, the app invests in one of the five low-cost investment portfolios you get to select.
You can also make one-time contributions from a linked bank account or by shopping at participating online and local merchants.
As a novice investor, you may appreciate that this app automatically reinvests dividends you receive and rebalances your portfolio to ensure it's on target with your goals.There is no minimum balance requirement, and you can invest through a taxable brokerage account or a tax-advantaged IRA retirement account.
The app costs $3 per month for a personal account and $5 per month for a family. New members can receive a $5 signup bonus.Read our Acorns review to learn more.
Benefits
Logo
Acorns - Invest Your Spare Change
Get a $5 Bonus

Acorns rounds up your purchases and invests your spare change!


2. Invest in Real Estate With Fundrise
Investing in real estate is one of the best ways to invest outside the stock market. But, many people believe you need a significant amount of money to take advantage of this opportunity.
Apps like Fundrise allow investors to invest in real estate with minimal funds. Specifically, this platform lets you start investing with as little as $10 in multi-family housing and commercial real estate.
Here is how Fundrise compares against similar platforms.
Typically, this traditional investment requires investing thousands of dollars at once. However, crowdfunded real estate platforms work with individuals who have limited funds as well as professional investors.
You invest in a managed real estate portfolio that earns quarterly dividends from tenant rental income. Additionally, you can earn long-term income through property appreciation.
Fundrise, like comparable platforms, requires a five-year commitment to avoid early redemption fees.
While you don't have the on-demand liquidity like real estate stocks, the return on your money can be more stable as the average annual return is from five percent to eight percent without fluctuating share prices.
It's free to join this platform, but an annual service fee of one percent applies.
Read our Fundrise review to learn more.
3. Grow Your Emergency Fund With CIT Bank
Adding cash to a high-yield savings account may not be the most exciting or traditional investment option, but it's one of the best low-risk ways to invest $100.
If you don't have an emergency fund or you want to boost your cash reserves, an excellent first step is to start saving money to invest.
Investing is necessary, but you need savings before you start since having minimal savings puts you at risk of accruing debt. This can negatively impact your net worth and financial future.
CIT Bank offers several FDIC-insured savings and money market accounts. You can open a bank account with a minimum $100 initial deposit.
Their Savings Connect account currently earns 4.65 percent. It does require an electronic monthly deposit of at least $200 to qualify for that rate.
If you cannot meet that qualification, they have other account options that pay competitive rates.
Read our CIT Bank review to learn more.
If you can't deposit $100 upfront, you may want to consider Chime. This financial technology app offers a high-yield savings account of two percent with zero minimum balance requirements.
Its free checking account also makes it easy to avoid bank fees.
Read our Chime review to learn more.
Benefits
Logo
CIT Bank - start your emergency fund
$100 minimum deposit requirement

Open a high yield savings account or money market with $100!

4. Invest in a Small Business
Small businesses can be one of the best investments if you already have a diversified portfolio and possess a high risk tolerance.
This investment sector is historically risky, although successful projects can earn an above-average return on your money.
For example, you can earn from ten to 25 percent potential returns versus the historical eight percent return in the stock market.
Mainvest makes it easy to manage risk as you can invest $100 or more into early startups through revenue sharing.
The business owner makes quarterly repayments plus a portion of the interest until the bond matures. This typically happens after three to five years.
There are many investment opportunities to compare. You will see the investment period and your potential income before pledging funds.
The platform doesn't charge any investor fees unless you fund your investment with a credit card or debit card.
Read our Mainvest review to learn more.
5. Buy Partial Shares of Stock With Robinhood
When it comes to individual stocks, many people like to buy shares of companies they know and use.This is a legitimate way to invest, but it will cost you hundreds or thousands of dollars if you want to invest in companies like Amazon or Chipotle.
If you can only invest $100 but want to pursue more expensive stocks, Robinhood is a suitable option. This investing app lets you buy fractional shares of stock and ETFs with as little as $1.
Additionally, it requires no minimum balance and charges no transaction fees. You will pay low fees for the optional Gold account to access advanced research tools and additional account features. Unfortunately, investors can only open a taxable investment account.
Right now, the service gives a free share of stock to those who open a new account.
Read our Robinhood review to learn more.
6. Use a Robo-Advisor
If you're new to investing, you might think you can't get help or advice about how to build a diversified portfolio. Fortunately, investment advice is no longer just for people with loads of money.
Thanks to robo-advisors, you can receive similar advice at a significantly reduced cost.
If you want to reduce fees even further, M1 Finance is a suitable solution. M1 has a similar philosophy to Betterment and is free to use.
The platform's minimum initial investment is only $100, and there are no annual management fees. You can invest in stocks or choose a pre-made expert pie of stocks that operates similarly to an index fund.Furthermore, M1 Finance allows you to open an IRA, invest in crypto, and more. They even have other tools to manage your finances, including banking services.
If you've just started exploring the stock market, a robo-advisor can help you invest with only $100.
Read our guide on the top Betterment alternatives to learn more about M1 Finance and identify other choices if the app doesn't work for you.
7. Pay Off Debt
Paying off debt seems like an odd way to invest your money, but wealth creation comes in two forms. The first is investing your money to earn dividends and interest.
The second is eliminating the interest you're paying due to debt. While getting out of debt may not feel like investing, it can be the better option to eliminate interest payments. This helps you avoid losing money in the long term by freeing up funds to eventually invest.
Both choices let you grow your net worth, which is the ultimate goal when deciding how to invest $100 or less.
If you have high-interest credit card debt, paying it off is particularly important because it will hold you back from reaching other goals.
One reliable way to eliminate debt is to take an unsecured loan to pay off your credit cards. This lets you slash rates and pay the debt off faster.
SoFi is an excellent option that lets you secure a low rate on debt consolidation loans. It has no required fees so that you can focus on killing debt.
Paying off debt is one of the best low-risk investments that will help you in the long run.
Read our guide on how to pay off debt fast to learn where to begin.
Benefits
Logo
Sofi - Fixed Personal Loans with Autopay
Cost: 8.99% to 25.81% APR*

No fees required. Secure a low rate on loans and kill debt.

8. Invest in Yourself
You may not think of investing in yourself as the ideal way to invest for the future. However, in reality, it's one of the best ways to invest with little money since you are your biggest resource to grow wealth.
There are countless ways you can invest in yourself with $100 or less. For example, you can learn a new skill to grow in your job or side hustle.Consider signing up for a course to learn something new.
Sites like Udemy provide access to thousands of courses you can take at your own pace, often costing as little as $10.
If there's something you've always wanted to learn, an online course is a great place to start.Alternately, finding books on Amazon to read is also a worthy endeavor to learn about different topics, including the best investing books.You never know what opportunities will be available to you once you learn a new skill.
9. Lend Money to Someone Else
If you have $100, a legitimate alternative investment option is peer-to-peer lending (P2P). With P2P, you help people seeking personal loans.These can be for anything from loan consolidation to remodeling a kitchen.
Borrowers can request up to $50,000 with a three-year or five-year repayment period. The interest rates depend on their creditworthiness.
Prosper is a leader in the P2P space. The online lending platform has no minimum balance requirement in non-retirement accounts.If you start with $100, you can separate the money into four loan notes of $25 per piece.You will receive monthly interest payments with a potential return between three and eight percent. While banks typically issue loans, you can earn more by lending directly to the borrower.
Similar to investing in stocks, diversifying your notes can protect you from loss. Borrower defaults are inevitable, so it's best to buy notes for multiple loans instead of putting all your cash in a single investment. Just be sure to watch out for get-rich schemes.
Should I Really Invest With Little Money?
It's wise to start saving and investing as soon as possible since you have more time to earn compound interest. You can even begin to create passive income, but the key is to start.Despite being small, these early gains reduce the amount of catch-up contributions you may need to invest later to accomplish your financial goals.Increasing your monthly contribution when possible is also helpful to have a larger portfolio balance. Having more cash also makes it easier to purchase different types of investments.If you have more than $100 to start with that opens up more opportunity. Read our review of ways to invest $500 to identify suitable alternatives.
Bottom Line
Many people believe you need thousands of dollars to start investing and creating wealth. That is not the case. There are numerous ways you can invest with $100 or less and build wealth.
Some options are more traditional, like investing in stocks, while others are less traditional, like helping fund a new business. These might not be risk-free investments, but all are legitimate possibilities to pursue.
Regardless, you can pursue any of these options today. While you won't see growth overnight, you can grow minimal investments into six figures with time and focus.
What is one thing that's keeping you from investing your money?
*Personal Loan Disclaimer: Fixed rates from 8.99% APR to 23.43% APR APR reflect the 0.25% autopay discount and a 0.25% direct deposit discount. SoFi rate ranges are current as of 3/06/23 and are subject to change without notice. Not all rates and amounts available in all states. See Personal Loan eligibility details. Not all applicants qualify for the lowest rate. Lowest rates reserved for the most creditworthy borrowers. Your actual rate will be within the range of rates listed above and will depend on a variety of factors, including evaluation of your credit worthiness, income, and other factors. See APR examples and terms. The SoFi 0.25% AutoPay interest rate reduction requires you to agree to make monthly principal and interest payments by an automatic monthly deduction from a savings or checking account. The benefit will discontinue and be lost for periods in which you do not pay by automatic deduction from a savings or checking account. Autopay is not required to receive a loan from SoFi. Direct Deposit Discount: To be eligible to potentially receive an additional (0.25%) interest rate reduction for setting up direct deposit with a SoFi Checking and Savings account offered by SoFi Bank, N.A. or eligible cash management account offered by SoFi Securities, LLC ("Direct Deposit Account"), you must have an open Direct Deposit Account within 30 days of the funding of your Loan. Once eligible, you will receive this discount during periods in which you have enabled payroll direct deposits of at least $1,000/month to a Direct Deposit Account in accordance with SoFi's reasonable procedures and requirements to be determined at SoFi's sole discretion. This discount will be lost during periods in which SoFi determines you have turned off direct deposits to your Direct Deposit Account. You are not required to enroll in direct deposits to receive a Loan.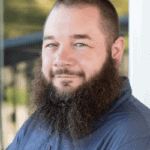 I'm John Schmoll, a former stockbroker, MBA-grad, published finance writer, and founder of Frugal Rules.
As a veteran of the financial services industry, I've worked as a mutual fund administrator, banker, and stockbroker and was Series 7 and 63-licensed, but I left all that behind in 2012 to help people learn how to manage their money.
My goal is to help you gain the knowledge you need to become financially independent with personally-tested financial tools and money-saving solutions.