6 Best Investing Books for Beginners
Posted on January 8, 2018 by John Schmoll in
Investing
A question I hear on a regular basis is: "what are the best investing books for beginners?" I'm always encouraged when I hear the question as it shows that the people asking want to learn how to invest and grow their wealth.
It can be difficult to narrow down what the best investing books are. Don't believe me? Go to Amazon and type in "investing books." The last time I checked there are just over 160,000 books. Talk about overwhelming to wade through.
Investing in the stock market can be difficult and finding the right book to start with can be difficult. Those that I'd consider the top investing books are the ones that break down difficult concepts in ways that beginner investors can understand. Having an investing book that is enjoyable to read isn't too bad either. 🙂
It's Difficult to Narrow Down the Best Investing Books for Beginners
Seeing as there are so many books to choose from, it can be difficult to determine which exactly are the best investing books for beginners. The investing books I typically recommend are those that promote a certain investing philosophy and not a get rich quick scheme. Many of the books I point to are those that promote a long-term, slow and steady type of approach to investing and nothing else.
When thinking over the best books on investing, I generally like to keep it to a short numbered list. As you look over my list you'll notice some that didn't make the list like One Up On Wall Street, The Essays of Warren Buffett or The Little Book of Common Sense Investing.
Start Investing Now to Grow Your Wealth
You can invest today with little money through Ally Invest.
Trades as low as $3.95
No minimum balance
Tons of free tools
If you've been wanting to start investing, check out Ally Invest!
That's not to say those books are not good. In fact, I highly recommend each one to many. I just wanted to keep my list relatively short. I will also mention that I've read all or significant chunks of each of the books on this list and own a few of them. Now on to the best investing books for beginners.
A Random Walk Down Wall Street
A Random Walk Down Wall Street
was written by Burton Malkiel back in 1973. Yes, that was over 40 years ago but his concepts still hold true today. In fact, I would list
Random Walk
as a must read book for both beginner and seasoned investors alike.
What makes Random Walk one of the best investing books is that it simplifies difficult material so anyone can understand it – without being dry. That can be difficult to do, but Malkiel does it in style and offers methods to follow that'll help you as you begin to invest in the stock market.
The Bogleheads' Guide to Investing
The Bogleheads' Guide to Investing
is a more recent book, written by Bogleheads founder Taylor Larimore in 2007.
There is also a companion book he wrote which focuses specifically on saving for retirement which I've heard is just as good. If you've not heard of Bogleheads, they are an homage to the founder of the investment firm Vanguard and share his beliefs.
What makes Bogleheads a top investing book is similar to what is found in Random Walk. He offers a simple and straightforward way to start investing. Larimore focuses on a number of things but really hammers home at the need to develop a long-term view to investing that focuses not on day-to-day swings of the market but your overall long-term health.
The Intelligent Investor
The Intelligent Investor
was written by Benjamin Graham in 1934.
The kicker is that it's not the oldest book on my list. Intelligent Investor is a must read for most investors as he, again, takes difficult ideas and boils them down to an understandable level.
What makes Intelligent Investor one of the best investing books for beginners is that he talks at length about how to focus on the long-term health of a company or holding as a way to limit your risk. Again, the idea is focusing on a long-term wealth building strategy and not chasing after short-term gains. Graham was Warren Buffett's mentor so you know he knew a little bit about what he was talking about. 🙂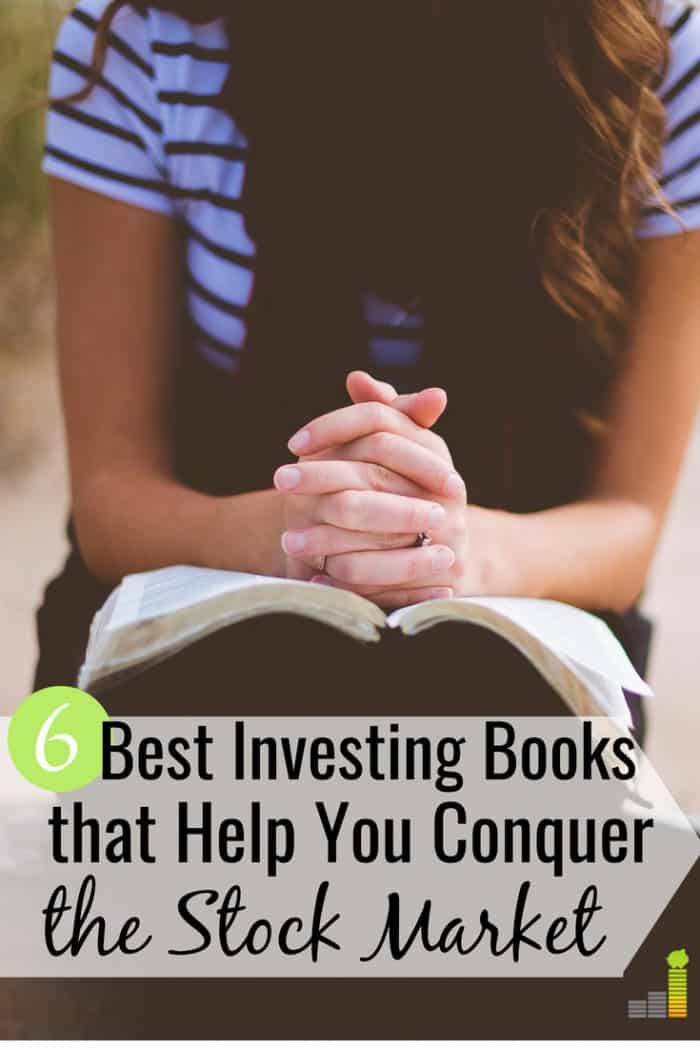 The Richest Man in Babylon
The Richest Man in Babylon
was written by George Clason back in 1926.
Richest Man isn't a true investing book, per se, but that shouldn't hold you back from reading it if you're a new investor. Clason writes the book in parable form set in, you guessed it, Babylon. The book itself is a collection of short pamphlets that financial institutions handed out in the 1920's and was bound together later as a book.
What I enjoy about Richest Man is Clason covers many basic ideals that anyone wanting to grow their wealth should seek to implement. Considered a classic, Richest Man is relatively quick to read through and should be something added to anyone's list.
Common Sense on Mutual Funds
I don't know that I'd necessarily consider Common Sense on Mutual Funds by John Bogle a true investing book for beginners as it's a little more advanced. However, I don't believe that should hold it back from a spot on this list.
I believe Common Sense is a top investing book because Bogle takes on an industry that we sink billions into – the mutual fund industry. Mutual funds can be great to invest in, but there are also many out there that charge crazy fees and make investing far too complex.
Not only does this result in lost money for investors but it makes investing difficult when it doesn't have to be. Instead, Bogle promotes a value based, broad portfolio approach as opposed to trying to beat the market.
If You Can
If You Can
was written by William Bernstein. This is the one book on my list I've not read, however I have read his classic
The Four Pillars of Investing
which I would highly recommend. That being said, I have perused the book and knowing his philosophy have no problem recommending it.
What puts this new book on my list of top investing books for beginners is that it's geared specifically for beginners and younger investors. As I've glanced through the book, Bernstein promotes a simple approach to beginning to invest in the stock market.
Essentially, he focuses on being with the market as opposed to chasing gains. Bernstein boils it down to a discipline that should be followed in order to attain long-term wealth that will continue to build on itself.
If you noticed throughout my list of best investing books for beginners they all tend to focus on the same idea – a long-term view of investing. That includes cutting fees, keeping things simple and not chasing gains. Follow that approach and you'll generally be happy you did. While investing in the stock market can be difficult, there is no need to make it more so.
Have you read any of these books? Are there any others you'd consider as the best investing books for beginners?
Additional resource: If you're looking for somewhere to invest with little money, you can open a Wealthsimple with no minimum balance. Wealthsimple manages your investments for you, focusing on low-cost ETFs to provide for proper diversification, not to mention promotions when you open a new account with them. 
Open a Wealthsimple account today!
The following two tabs change content below.
John is the founder of Frugal Rules, a dad, husband and veteran of the financial services industry whose writing has been featured in Forbes, CNBC, Yahoo Finance and more.
Passionate about helping people learn from his mistakes, John shares financial tools and tips to help you enjoy the freedom that comes from living frugally. One of his favorite tools is Personal Capital , which he used to plan for retirement and keep track of his finances in less than 15 minutes each month.
Another one of John's passions is helping people save $80 per month by axing their expensive cable subscriptions and replacing them with more affordable ones, like Hulu with Live TV.
Latest posts by John Schmoll (see all)