Sling TV is a good platform for budget-conscious TV enthusiasts who want to cut the cord on cable. However, you may have signed up for the service only to realize that it's not the right fit for you.
If that's the case and you're having trouble canceling your subscription, we know it can be frustrating. This guide shares how to cancel Sling TV in a few simple steps.
How to Cancel Your Sling TV Subscription Online
It is easy to cancel your subscription with this live TV streaming service. Here's how to cancel Sling TV online.
1. Sign In to Your Account
The first step is to access your account on a web browser. You can cancel over the phone, but it's quicker to do it online.
After you enter your username and password, your account will populate. This brings up your My TV page, showing what's trending and recommended for you.
2. Go to the Settings Icon Wheel
Once you are in your Sling TV account, you need to click on the Settings wheel icon in the upper right-hand corner of the screen.
This takes you to your account menu. The menu is where you can manage any account settings, including the ability to cancel or pause your subscription.
3. Click on Manage Account
This is where you can make any changes to your account. Changes can include anything from updating your payment information to purchasing an add-on for your paid Sling TV subscription.
Additionally, it shows your billing and subscription information. This is essential to know when canceling the service.
4. Select Cancel Subscription
You will see several options to choose from within your account page. You want to click on Cancel Subscription to begin the cancellation process.
Don't worry. This doesn't instantly cancel service.
5. Confirm Cancellation
The streaming service obviously wants to keep you as a customer. So, once you select the option to cancel your account, a pop-up window will appear.
This window gives you the opportunity to keep your subscription or move forward with canceling it. The window shows how pricing compares to some popular alternatives to Sling TV.
Assuming your mind is made up, just click on Cancel Subscription.
6. Provide Feedback
Most service providers want to know why you're leaving, and Sling is no different. Upon showing your cancellation confirmation, the site will ask for feedback.
Here you can tell them if you didn't receive your money's worth or if it was a technical issue. Select your reason and move forward.
7. Receive Confirmation Email
The last step is receiving your confirmation email. You should receive this within several minutes of canceling the service.
Keep this for your records, and watch your credit card statement to ensure there are no further charges.
How to Cancel Via Phone
Canceling on the website is easiest. However, if you're not near your computer or would rather speak with a real person to cancel, you can do that.
Here's how to cancel Sling TV over the phone:
Call customer service at 888-363-1777
Tell the agent you'd like to cancel your membership
Wait for the confirmation email to be sent to your email on record
The representative will try to get you to stay. They may offer an extended free trial or some other perk.
If you're committed, kindly tell them you no longer want the service.
Can I Pause My Sling TV Subscription?
Canceling is not the only option cord-cutters have if they want to save money. It is also possible to pause a Sling TV subscription.
If you're planning to travel or watch less TV for a while, you can pause your subscription for one, two, or three months. This is not something you will find available at Dish network, which is Sling's parent company.
You can initiate the pause from the same Manage Account area that you access for canceling.
The pause begins at the end of your current billing cycle. For example, if your next payment is due on March 30, it will begin on that date.
If you select one month, your DVR recordings will be saved. But, if you pause the service for two or three months, they will be deleted.
Just contact Sling TV when you're ready to restart your service if it differs from the date that is automatically selected.
Frequently Asked Questions
Do you have additional questions about canceling your service? Here are some common questions people have when leaving Sling TV.
Does Sling TV charge you to cancel?
There is no cost to cancel Sling TV. Like other live TV streaming services, there is no contract.
You can leave whenever you wish for no extra charge.
When will my subscription end?
Your paid subscription to Sling TV ends on the final date of your current billing cycle.
For example, if you cancel on March 10 and your billing cycle runs to March 20, you will have access to the service for the remaining ten days.
What happens to my DVR recordings?
Your DVR recordings can be accessed for the remainder of your subscription. In the example above, you can watch your recordings for the remaining ten days.
After that, you won't be able to watch any shows you recorded. This is what you will commonly find with other live TV services.
If you're uncertain about leaving, pause the service for a month to retain your recordings.
Can I get a prorated refund?
It is not possible to receive a prorated refund from Sling. Most cable replacements operate similarly.
This means that if you cancel halfway through your billing cycle, you won't get a refund for the remaining part of the month.
Will deleting the app from my device cancel my subscription?
Simply deleting the Sling TV app from your device is not sufficient to cancel the service. That only removes it from your device.
You must either use the website or call customer service to cancel.
Top Alternatives
It is not the end of the world to leave a streaming service provider. Here are the top Sling TV alternatives that might be a better fit for your needs.
Many, though not all, of the platforms offer a free trial. Take advantage of those to find the right service for you.
You can also take our free quiz to find the best app to get your favorite TV shows.
Bottom Line
It has never been easier to cut the cord on cable or satellite. However, not all no-contract streaming services will be the perfect fit for your viewing habits.
If you find that a Sling TV subscription isn't for you, it's simple to cancel. Follow the steps in this post and switch to a service that works better for you.
What's most important to you in a live TV streaming service?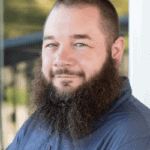 I'm John Schmoll, a former stockbroker, MBA-grad, published finance writer, and founder of Frugal Rules.
As a veteran of the financial services industry, I've worked as a mutual fund administrator, banker, and stockbroker and was Series 7 and 63-licensed, but I left all that behind in 2012 to help people learn how to manage their money.
My goal is to help you gain the knowledge you need to become financially independent with personally-tested financial tools and money-saving solutions.