I know it's not just me, but the past few weeks have been a whirlwind. Life is upside down, and when it does turn right side up again, life will look different. Let's face it, we're facing a new normal once things settle down. Countless people are having to change the way they work. If you're now doing remote work, you're wanting tips for working from home to help keep you on track.
I know how you feel. It's a challenge to do remote work from home. If you're like many and now have children at home, that can make completing work more difficult.
I have worked from home for the better part of a decade. My wife also works from home while also homeschooling our three young children. To say that life is hectic for us is an understatement.
Over the years I've learned how to work from home effectively and still achieve some semblance between life and work. It's not easy, but it is possible.
Top Tips for Working from Home
Doing online work from home isn't always easy. You encounter numerous distractions and it's difficult to learn how to manage your time since you're not in an office.
With a little planning and effort, staying on track with your work is achievable. Here are nine tips for working from home effectively while not going stir crazy.
1. Keep Your Morning Routine
What time do you wake up in the morning to go to work? You want to keep the same relative schedule while working from home.
Wake up at your normal time and do all the same things. This may be a challenge for some things, such as exercise. If your gym is not open, go for a walk, or exercise at home.
It's tempting to sleep in, or start a new schedule. While that's fine for a day or two, doing any more than that can throw you off and make it harder to get your work done.
2. Keep Your Regular Hours
What time is your normal work schedule? Do you work 9:00 – 5:00, or do you have a different schedule?
When you're doing remote work from home, keep your schedule as close to what it was when you worked in the office.
This is particularly important if you work on a team at your day job as you don't want to cause undue stress to your co-workers.
It's easy to let the day get away from you when you're working from home. I'm a big procrastinator, but giving into that causes time to slip through your fingers.
This can and will impact your productivity, so keep to a similar schedule at home.
3. Have a Dedicated Work Space
This was a challenge for me when I first began to work from home. My office was our dining room table. That was fine at first, but as our children moved beyond the crawling stage it quickly became an issue.
If you can find a dedicated room to do your work that's best. It doesn't matter if it's the guest room or not, but I find I'm more effective when I work in a room that has a door I can shut.
This helps reduce distractions and ensure I'm more productive. You will likely find the same to be true.
4. Reduce Distractions
Like a dedicated work space, if you're looking forworking from home tips for success, an easy one is to cut down distractions.
Yes, there are distractions in an office, but when you work from home you face unique distractions. Any of the following can derail your productivity:
TV
Social media
Your pets
Your spouse or children
None of the above are bad, especially the latter, but it's vital to reduce those distractions so they don't derail your work day. You know yourself best, so set boundaries to ensure you don't waste time.
You can even devote some of your lunch break to checking your social media accounts or watching a little TV to find a good work-life balance at home.
5. Bank Online
When you work from home, maximizing the time you have available helps you stay productive. One way to do that is to avoid making frequent trips out of the house each month for banking at a brick and mortar location.
If you haven't yet looked into online banking as an alternative, you could be losing even more than your valuable time. Some banks tack a monthly Service Charge onto your checking account.
However, BBVA Compass is one banking option that doesn't.
Although they do charge a $3 monthly paper statement fee, you can avoid paying it by choosing to receive online bank statements. You can even get a free BBVA Visa Debit Card.
But the benefits don't stop there. You can get cash back rewards with BBVA Compass to help you earn even more. That may make it one of the top tips for working from home.
6. Take a Lunch Break
I'm sure you have a lunch break at work. Set aside the same amount of time for lunch when working from home.
You can even schedule a lunch break to take with your entire family to spend time together and enjoy each other's company.
Take advantage of the flexibility you have as you may not have it when you return to your office.
Don't just stop at lunch. Take the same number of breaks as you would in the office. Get up from your desk and stretch.
You can even take a short walk around your neighborhood.
We're not built to be in front of a computer all day, so take advantage of your break time.
7. Be Social
No guide on work from home tips is complete without the admonition to socialize. Even as an introvert I struggle at times because of a lack of a social outlet.
Regardless of whether you're an introvert or extrovert, if this is your first time working from home you need to find a social outlet.
This is even more of a struggle when we hear constant, and necessary, warnings about social distancing. Here are a few ways to stay social when you work from home:
Suggest a video team meeting
Call a friend or family member
Talk with a neighbor, with a safe distance of course
We're social creatures, so it's important to socialize. Talk about the weather, what you're going to do on the weekend, or future travel plans.
It really doesn't matter, just make sure to socialize.
8. Get Away from the Screens
This was a real struggle for me when I first began to work from home. The TV is there and I can work while it's on, so why not keep it on during the day?
If you're like me, you're on your computer or phone all day for work. It's important to give yourself, and your family a break from the screens in your life.
That's not to mention the fact that the news is talking about one thing right now, only making you feel worse.
As a result, one of the most important working from home tips is to get away from the TV, and any screen, to be honest.
There are many things you can do to get screen-free time, including:
Play a board game with your family after dinner
Read a book
Bake something
Clean your house
Every day is obviously different, but carve out a few hours each day for screen-free time. It's good for you physically and mentally.
When you simply can't get away from the screens, make sure you still take care of your eyes. Stay hydrated, use proper lighting, and adjust your computer settings.
9. Don't Work on the Weekends
When you earn money working from home, it's easy to think you always need to work; even on the weekends.
I still find it a challenge to not work on the weekends, and that only happens when I make it a point to avoid work.
It's easy to justify doing work on the weekends. You think you'll only spend a few hours on your computer and that it's not a big deal.
This throws off balance and robs you and your family from time to reset for the next week. If you have a devoted office space, shut the door and leave it that way for the weekend.
You can even go as far as turning your computer off for the weekend. There's enough time during the week to finish work.
Don't sacrifice your free time on the weekend as it's often not worth it.
10. Be Lenient on Yourself
If you're new to working from home, be patient with yourself. This is even more important if your spouse is attempting to do remote work from home or you are attempting to homeschool your child(ren) for the first time.
There will be an adjustment period. It's not always easy to make that switch from doing work in an office to doing it at home.
It will take time, but that's fine.
We all face challenges as we adjust to this new "normal" and extending yourself some grace is vital to walking through it with reduced stress.
Options to Supplement Your Income
Whether you lost a job, or have a reduction in hours, many people want to know how to supplement their income.
Here are a few choices to earn extra cash to make ends meet during trying times:
Deliver Meals: The on-demand meal delivery space is growing, even more so during our current pandemic. People don't want to leave their homes, but they also want the familiarity of eating out.
DoorDash is a terrific platform to work for and earn money. You can create your own schedule and work when it's best for you. Earnings are paid weekly.
As long as you have an operating car, are 18 years old, and can pass a background check, you can deliver items for DoorDash.
Uber Eats is a suitable alternative that also allows you to drive people, when things return to normal.
Shop for groceries: Similar to the on-demand delivery space, doing personal grocery shopping for people is a big business. In today's climate, it's booming.
Instacart Shopper is the leader in the space. You can do the shopping and deliver groceries to people's homes.
With Instacart Shopper you can earn up to $20 per hour.
You need to have a newer smartphone, and a car, to deliver groceries through Instacart Shopper.
Shipt Shopper is another great way to make extra money delivering groceries. Read our review on what you need to do to become a Shipt Shopper.
Teach English online: Do you want to earn extra income and have a bachelor's degree?
If so, you can teach English online on the EF Education First platform and earn up to $20 per hour.
You teach students from all over the world in 30-minute class sessions, with a maximum of four students at once.
EF Education First handles all the curriculum, so all you need to do is teach.
Bottom Line
Working from home has changed my life. Over time, I've learned that it takes a lot of work to find a good work-life balance.
This is more pronounced when you're thrown into the situation for the first time.
Remember to be patient with yourself and those around you. With a little planning, and wise practices, you can work from home with little hassle.
What questions do you have about working from home? Did your office close to have you do remote work? What is the biggest challenge you're facing with at home work?
*Earning more on certain types of orders (ex. alcohol): Earn more per order as compared to restaurant orders. Actual earnings may differ and depend on factors like number of deliveries you accept and complete, time of day, location, and any costs. Hourly pay is calculated using average Dasher payouts while on a delivery (from the time you accept an order until the time you drop it off) over a 90 day period and includes compensation from tips, peak pay, and other incentives.
*Get paid instantly (DasherDirect): Subject to approval
*Cash out daily (Fast Pay): Fees apply
*Start Dashing today: Subject to background check and availability
*Dash anytime: Subject to availability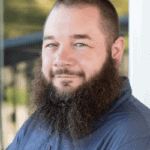 I'm John Schmoll, a former stockbroker, MBA-grad, published finance writer, and founder of Frugal Rules.
As a veteran of the financial services industry, I've worked as a mutual fund administrator, banker, and stockbroker and was Series 7 and 63-licensed, but I left all that behind in 2012 to help people learn how to manage their money.
My goal is to help you gain the knowledge you need to become financially independent with personally-tested financial tools and money-saving solutions.