Weight has always been an issue for me. Although I was active as a child and young adult, I struggled with weight loss. When I turned 40, I vowed that would no longer be the case.
After researching some of the top weight loss programs available, it was clear that Nutrisystem was the best choice for me. After 15 months on the diet plan, I lost 100 pounds!
However, it wasn't easy. In fact, it was one of the most difficult things I've ever done.
Your situation is likely different, and you may need to choose another diet meal delivery system to reach your weight loss objectives. If that's the case, this guide shares the top Nutrisystem alternatives to reach your goals.
Top Weight Loss Programs Like Nutrisystem
Not everyone has the same experience when working towards weight loss goals. It's essential to find a program that fits your dietary needs.
Diet delivery programs are also big business. According to reports, Americans spend over $70 billion annually in the weight loss market, indicating its popularity and availability of different plans.
While you can read our review of Nutrisystem, you may find that another service works better for your lifestyle and goals. Below is a preview of other services to help you get in shape.
| Company | Cost | Meals Included? (Y/N) | Sign Up |
| --- | --- | --- | --- |
| Nutrisystem | $9.99+/day | Yes | Try |
| Diet-to-Go | $8.90+/svg. | Yes | Try |
| Trifecta | $11.24+/svg. | Yes | Try |
| BistroMD | $9.49+/svg. | Yes | Try |
| HealthyWage | $25+/mo. | No | Try |
| Noom | $45+/mo. | No | Try |
| WeightWatchers | $3.30+/day | No | Try |
| Jenny Craig | $12.99+/day | Yes | Try |
Here are the seven best alternatives to Nutrisystem to start improving your health.
1. Diet-to-Go
One downside of weight loss companies like Nutrisystem is that many do not focus on encouraging you to eat vegetables. Diet-to-Go is a great meal delivery service if you prefer vegetable-heavy personalized meals.
The company customizes each meal to your specific fitness goals. Everything comes pre-measured for you, including the number of calories in each meal.
These heat and eat meals make it simple to manage your eating, which is helpful if you have a hectic schedule.
The system offers three meal types, including low-fat, low-carb, and diabetic-friendly meal options. Plans vary on the number of meals you receive, which is ten to 21 meals per week.
Diet-to-Go does not offer free shipping. Pricing starts at $8.90 per serving, making it a bit more expensive. You can choose either five-day plans or use their meals seven days a week.
Alternatively, Nutrisystem pricing starts at $9.99, $12.14, and $13.57 per day or $11.61, $13.19, and $15.18 for Nutrisystem for men.
Nutrisystem also offers Diabetes and Uniquely Yours plans.
The company is currently offering a 25 percent off your first week discount for new customers.
Pros:
Personalized meals
Meals rich in vegetables and whole foods
Meals created by nutrition specialists
Wide range of meal options
Offers delivery to your home
You have at least five weeks between meals to limit repeats
Cons:
Only offers weekly delivery
More expensive than other choices
Read our review of Diet-to-Go to learn more.
2. BistroMD
BistroMD is a lot like Diet-to-Go as it has dietitian-created meals to help you get fit. The diet program takes an additional step since all meals are doctor recommended, working in conjunction with trained chefs.
Users report meals are similar to Nutrisystem (if Nutrisystem used fresher ingredients). The company is similar to Blue Apron but with a focus on weight loss driven meals.
Another reason BistroMD is one of the better Nutrisystem competitors is the variety of meals you can choose with the plan. They offer standard, gluten-free, heart-healthy, diabetic, and menopause plans.
This is terrific for people who want to lose weight but need to customize it to their specific situation. Like Diet-to-Go, the meals are flash-frozen and single-serving.
You can choose either five or seven-day plans. BistroMD starts at $9.49 per serving, making it one of the more expensive Nutrisystem alternatives.
*For a limited time, Frugal Rules readers can get 40% off their first BistroMD order PLUS free shipping!
Pros:
Customized meal plans
Gluten-free and menopause specific options
Flexible weekly payments
Doctor and chef-inspired meals
Cons:
No free shipping
Limited snack options
Some plans can be more expensive than Nutrisystem
Read our review of the BistroMD meals to learn more about the service.
*Related: Are you looking for a more affordable diet meal plan? Take our free quiz to identify the best service for your needs.
3. Trifecta
Trifecta offers prepared meals that are organic and feature lean proteins, including top-quality cuts like grass-fed beef, chicken, and pork raised without hormones. They also offer wild-caught fish and seafood.
Trifecta is similar to Nutrisystem in that it offers dietitian-approved premade meals and meal prep ingredients for health-conscious eaters. The company uses all organic ingredients and sells only high-quality meats.
It provides plans for Whole30, keto, paleo, vegan, and vegetarian eaters. You can also purchase a clean eating plan with many allergen-free options. Trifecta sells breakfasts, lunches, and dinners.
You can order up to 21 meals per week. Every meal includes a source of animal or plant-based protein.
Some of their recent menu options include Salmon and Wild Rice as well as Chicken Pesto Pasta.
Trifecta meals can easily be reheated in a microwave, but you can also reheat them on the stovetop for improved taste and texture.
Trifecta is a terrific fit for people who are highly active or those who are trying to get fit.
Trifecta Nutrition prices vary based on your order size, meal plan, and type of meals you order (breakfast, lunch, or dinner). Meals start at $11.24 per serving.
New customers can currently receive 40 percent off their first order.
Trifecta is similar to Factor, which is another healthy meal delivery service. Read our Trifecta vs. Factor comparison to learn how the two companies differ.
Pros:
Convenient, premade meals
Made fresh, but can be frozen
Organic produce and humanely sourced meats and seafood
Offers a variety of plans
Free shipping
Cons:
May not be a good fit for picky eaters
More expensive than comparable services
Meals can get repetitive
Read our Trifecta Meals review to learn more.
4. HealthyWage
HealthyWage is one of the more unique alternatives to the Nutrisystem diet if you want to lose weight. It is not a meal delivery service. Instead, it's a service that helps users get healthy and achieve their fitness objectives.
What the company lacks in food it makes up for by motivating you to lose weight. In short, the platform pays you to lose weight.
It does this in one of three ways:
Losing weight
Maintaining weight
Referring friends
When you start with HealthyWage, you bet against yourself to get healthy. You do this by entering your goal weight and how much you're willing to bet.
The site then tells you what prize you can expect if you're successful.
If you prefer to work with someone on your journey, you can join a team challenge. This feature does cost $25 per month, but it's optional if you prefer to go it on your own.
According to the HealthyWage website, the average prize for successful weight loss is $1,400.
To qualify for any prize money, you must verify your weight via video, verification by a health or fitness professional, or by a participating WeightWatchers location.
If you're a self-starter, can follow a healthy diet, and are motivated by money, this could be a good option for you.
Pros:
Allows you to win money for losing weight
Work with others to lose weight
You can bet as little or as much as you want
Cons:
Read our HealthyWage review to learn more.
5. Noom
Noom, like HealthyWage, is not a diet program. It is a weight loss coaching app that helps you move towards living a healthy lifestyle. This may sound like a negative, but its approach is thoughtful.
Some weight loss plans fall short because people regain their lost weight over time. Noom helps users overhaul their health and lifestyle patterns to ensure they see lasting change.
The company does this by providing access to weight loss experts through its app. There are no meetings, and everything happens virtually through the platform.
They even provide meal options that help you focus on using fresh ingredients and wise portion sizes.
Whereas Nutrisystem is a meal delivery service to help you lose weight, Noom offers a coach that helps you make small changes to improve your health.
You get to work one-on-one with this coach, and Noom also provides access to a small group for members to encourage one another. This is all built around your goals.
The standard price for the service is between $45 and $59 per month. It often has annual plans as low as $199.
Pros:
Personal, individualized assistance
Work one-on-one with a health coach
Easy to use
Provides meal planning assistance
Changes behavior over time
Takes a psychological approach to losing weight
Two-week free trial
Cons:
Does not provide meals
Costs about $50 per month
If you want a personalized approach to becoming healthy, try the two-week free trial at Noom.
6. WeightWatchers
WeightWatchers is one of the more popular Nutrisystem alternatives on the market. The company has been around for years, and celebrities like Oprah Winfrey promote it frequently.
You can find WeightWatchers meals at many grocery stores, but most do not have meals delivered to their homes. Instead, WeightWatchers focuses on helping users learn how to make healthy lifestyle choices.
This approach includes things like portion control and following a healthy diet to reach your goals. No food is off-limits since WeightWatchers offers greater flexibility through its points-based approach to dieting.
This lets users complement meals with lean protein and low-calorie ingredients to achieve a balanced diet.
The company also offers local meetings to connect with others to share in your cumulative weight-loss goals.
If this approach is too personal for you, WeightWatchers has ample online resources and coaching to help you reach your goals.
Cost starts at $3.30 per week to use its app, $4.23 if you need a guided approach, or $5.96 per week if you want to attend face-to-face group meetings.
This is in addition to costs related to purchasing meals at the store. Read our analysis of Nutrisystem vs. WW to learn more about how the two services compare.
Pros:
Seeks to help you have steady weight loss
One of the most affordable diet plans
You have the freedom to eat what you want
Offers both in-person and virtual coaching
Cons:
Counting points is a bit tedious
Freedom can breed too much of a challenge with reaching your goals
7. Jenny Craig
Jenny Craig is one of the top meal plans like Nutrisystem. The company began in Australia but quickly grew in popularity once arriving in the United States.
Jenny Craig works like Nutrisystem in that it delivers meals to your door. It also adds a personal consultant to help you through your journey.
If you want direct coaching to motivate you along the way, this is a fantastic feature.
You receive six pre-packaged meals per day with Jenny Craig. The company has over 100 meals you can choose from, so there is no lack of choice.
However, the service has limited specialty diet options.
Jenny Craig offers a full array of community support to lean on for support. It also claims you can lose up to 16 pounds in one month through its Rapid Results program.
The one drawback to Jenny Craig is the price. Its Simple Meal plan starts at $12.99 per day, but it doesn't include dinners. Additionally, shipping is extra.
The Essential Meal Plan starts at $20.78 per day and includes dinners and free shipping. You do receive personal coaching as well, but it still may be cost-prohibitive for many to try.
Pros:
Wide selection of food items
Many menu items are frozen, making them more enjoyable
One-on-one coaching
Ability to lose weight quickly through its Rapid Results program
Cons:
Very expensive
Limited number of specialty diets
You may not want to work with a personal coach
Read our analysis of Nutrisystem vs. Jenny Craig to learn more about how they compare.
What is Similar to Nutrisystem?
Diet-to-Go is the most similar to Nutrisystem of the options on our list. Each diet meal company has a unique spin on encouraging a healthy lifestyle.
Diet-to-Go is also the closest to Nutrisystem in terms of cost, food delivery, and meal choices.
If you want a plan that works like Nutrisystem but also focuses on encouraging consuming meals rich in vegetables and whole foods, Diet-to-Go is a terrific alternative.
Which is Better: Noom or Nutrisystem?
Noom is strictly a coaching plan that helps you develop a lifestyle that's conducive to getting fit. This includes learning healthy recipes, small group encouragement, and psychological changes to dieting.
Nutrisystem is primarily a diet meal plan service. The company does provide some of the same encouragement aspects as Noom, but the focus is mainly on meals.
Nutrisystem is more expensive but is a great tool for expedited weight loss.
Both services are good and work, but which is best depends on if you need to follow a meal plan or want personalized guidance and accountability to reach your goals.
Bottom Line
There are numerous weight loss programs out there to help you shed pounds. Analyzing the different companies showed me how important it is to select one that fits your specific needs.
Losing significant weight isn't easy. Fortunately, with the right diet plan and effort, you can improve your health in a timely fashion.
What programs have you used to lose weight? How much is too much to spend to improve your health?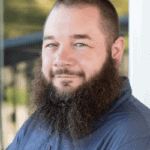 I'm John Schmoll, a former stockbroker, MBA-grad, published finance writer, and founder of Frugal Rules.
As a veteran of the financial services industry, I've worked as a mutual fund administrator, banker, and stockbroker and was Series 7 and 63-licensed, but I left all that behind in 2012 to help people learn how to manage their money.
My goal is to help you gain the knowledge you need to become financially independent with personally-tested financial tools and money-saving solutions.