Weight loss can be difficult, especially when you lead a busy life that involves balancing work, family obligations, and making dinner every night.
Fortunately, there are several meal delivery subscription services that provide diet-friendly options. Diet-to-Go is one company that is worth considering.
Our Diet-to-Go review can help you decide if this healthy meal kit service is a good fit for you.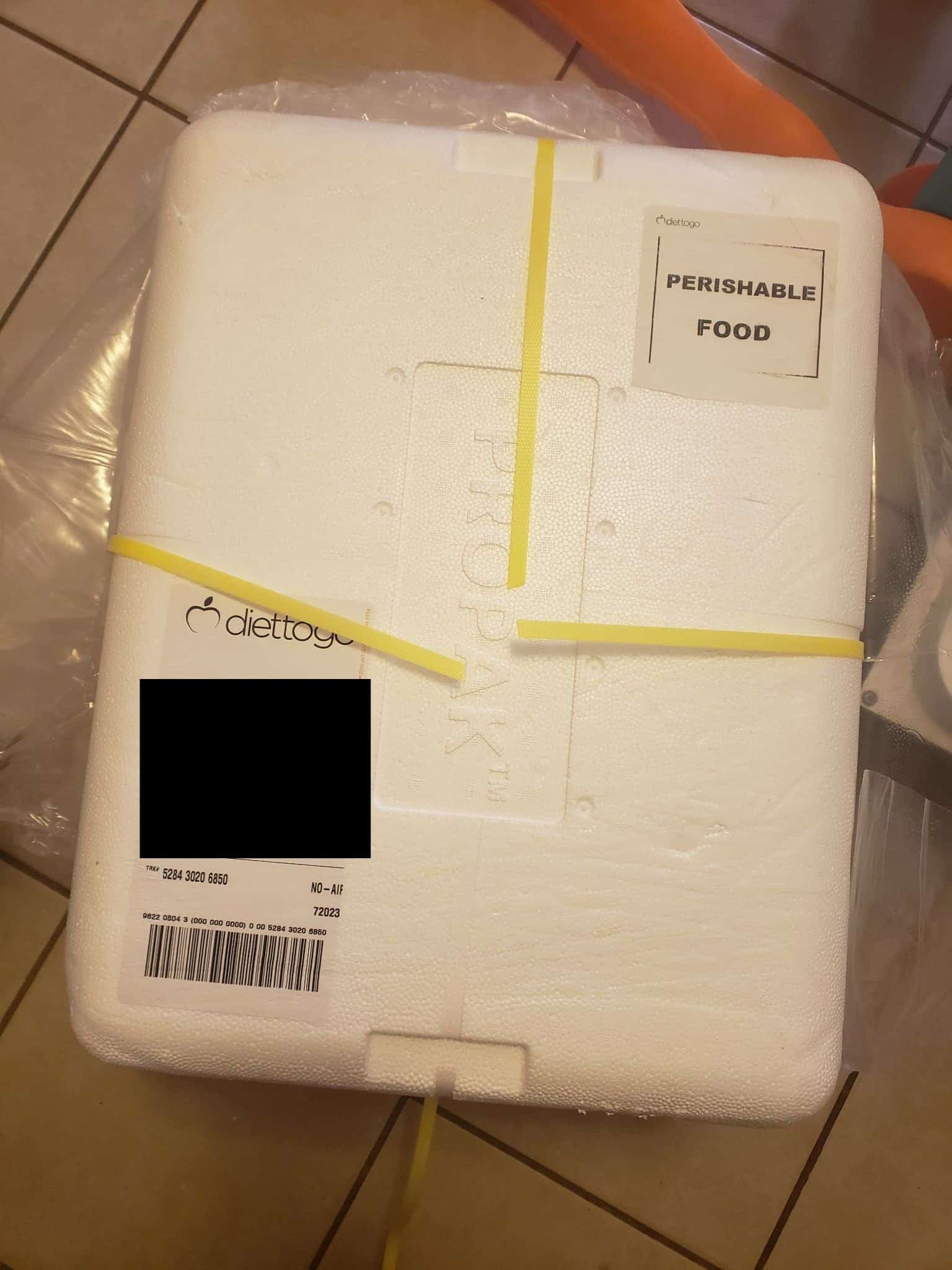 What is Diet-to-Go?
Diet-to-Go is a meal kit company specializing in calorie-controlled frozen meals to help promote weight loss.
Their meals have minimal prep time and are made from simple, fresh ingredients that are low in calories and sodium.
In addition to their meal delivery kits, the company also provides weight loss support from their team of registered dietitians and health coaches.
How Does the Service Work?
If you want to sign up for Diet-to-Go, the first step is to select your plan. They have many options for you to choose from, including:
Food type: Balance (no red meat or pork), Balance-Diabetes (diabetes-friendly), Keto-Carb30 (very low carb), or Vegetarian (plant-based plus eggs and dairy)
Meat preferences: Original or no seafood
Gender: Women (1,200 calories per day) or men (1,600 calories per day)
Days per week: Five days or seven days of meals
Meals per day: Two meals (lunch and dinner) or three meals (breakfast, lunch, and dinner)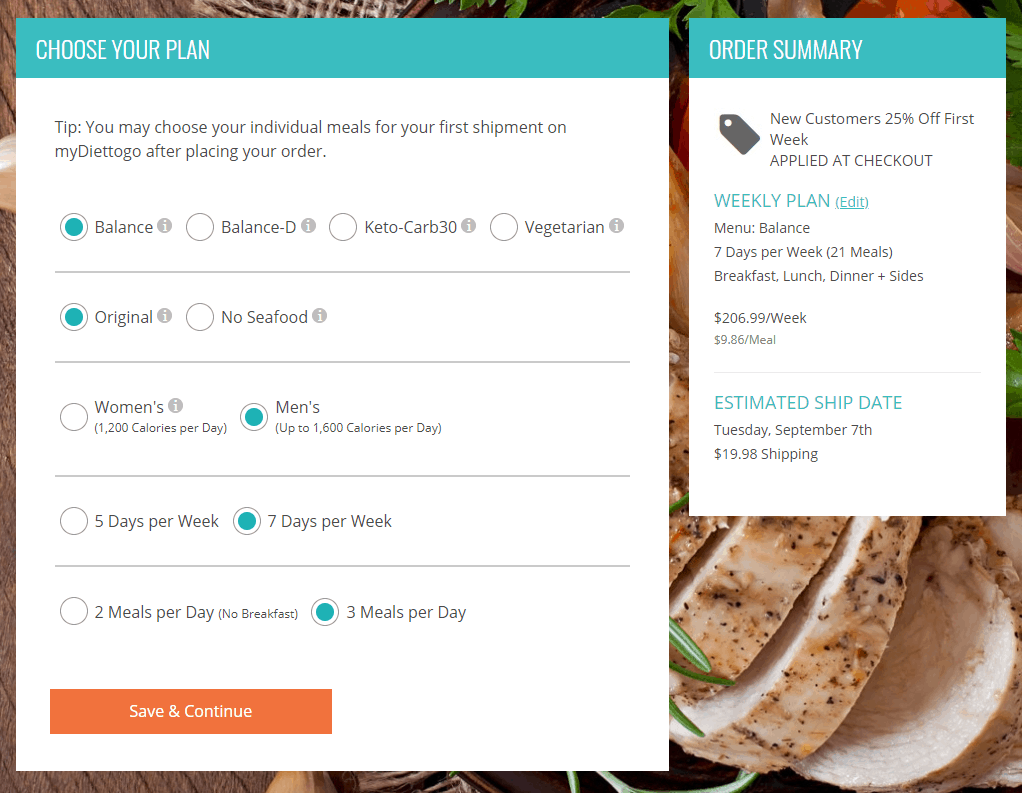 After you pay, you're able to choose your meals. Diet-to-Go auto-populates this section with their selections, but you can edit it.
Their weekly menu is a five-week rotating menu, so you'll have the same meal choices every five weeks. However, they offer several different meals per week to choose from.
In addition, customers have access to Diet-to-Go's member area. This has some additional weight loss resources.
Diet-to-Go is a subscription-based service, so you will receive weekly shipments and be charged every week until you cancel or pause your subscription.
While you can start a vacation pause on the website, you can't cancel your subscription. You'll have to call or email to cancel.
How Much Does Diet-to-Go Cost?
Diet-to-Go is not the most affordable meal kit on the market. Prices start at $8.90 per serving for their largest box and can cost up to $13.49 per serving depending on which box size you choose.
Smaller shipments are more expensive per meal.
Men are allotted approximately 400 extra calories per day through Diet-to-Go, so their meals are slightly more expensive.
Additionally, weekly shipping is an extra $19.98 per box.
Right now, new customers can receive 25 percent off of their first week.
| Plan | Total Cost with Shipping |
| --- | --- |
| 5-Day Lunches & Dinners (10 meals) - W | $146.97 |
| 5-Day Lunches & Dinners (10 meals) - M | $154.97 |
| 7-Day Lunches & Dinners (14 meals) - W | $189.57 |
| 7-Day Lunches & Dinners (14 meals) - M | $201.97 |
| 5-Day Full Program (15 meals) - W | $168.97 |
| 5-Day Full Program (15 meals) - M | $177.97 |
| 7-Day Full Program (15 meals) - W | $206.97 |
| 7-Day Full Program (15 meals) - M | $226.97 |
*Related: Are you looking for a more inexpensive diet meal plan? Try our free quiz to identify the best service for your needs.
My Experience Using the Service
Diet-to-Go was easy to order, and I was able to customize my meal selections with no issues. I chose the KetoCarb30 plan because it's closest to how I eat in real life.
My shipment arrived in an insulated cooler box with dry ice, and all of the meals were still fully frozen upon arrival.
The styrofoam packaging isn't very eco-friendly, but I plan to repurpose it as a planter.
Although I was excited to try these meals, they weren't my favorite taste-wise. I'm not a big frozen meal fan, and these were exactly what you'd expect from a low-calorie frozen meal.
I found that many of my meals were inconsistently heated after following package instructions for reheating.
Additionally, nearly all of my meals were pooled in water after being heated. This was unappetizing to me.
The food was on the bland side, especially the side dishes. Most lacked salt as well as other spices and seasonings.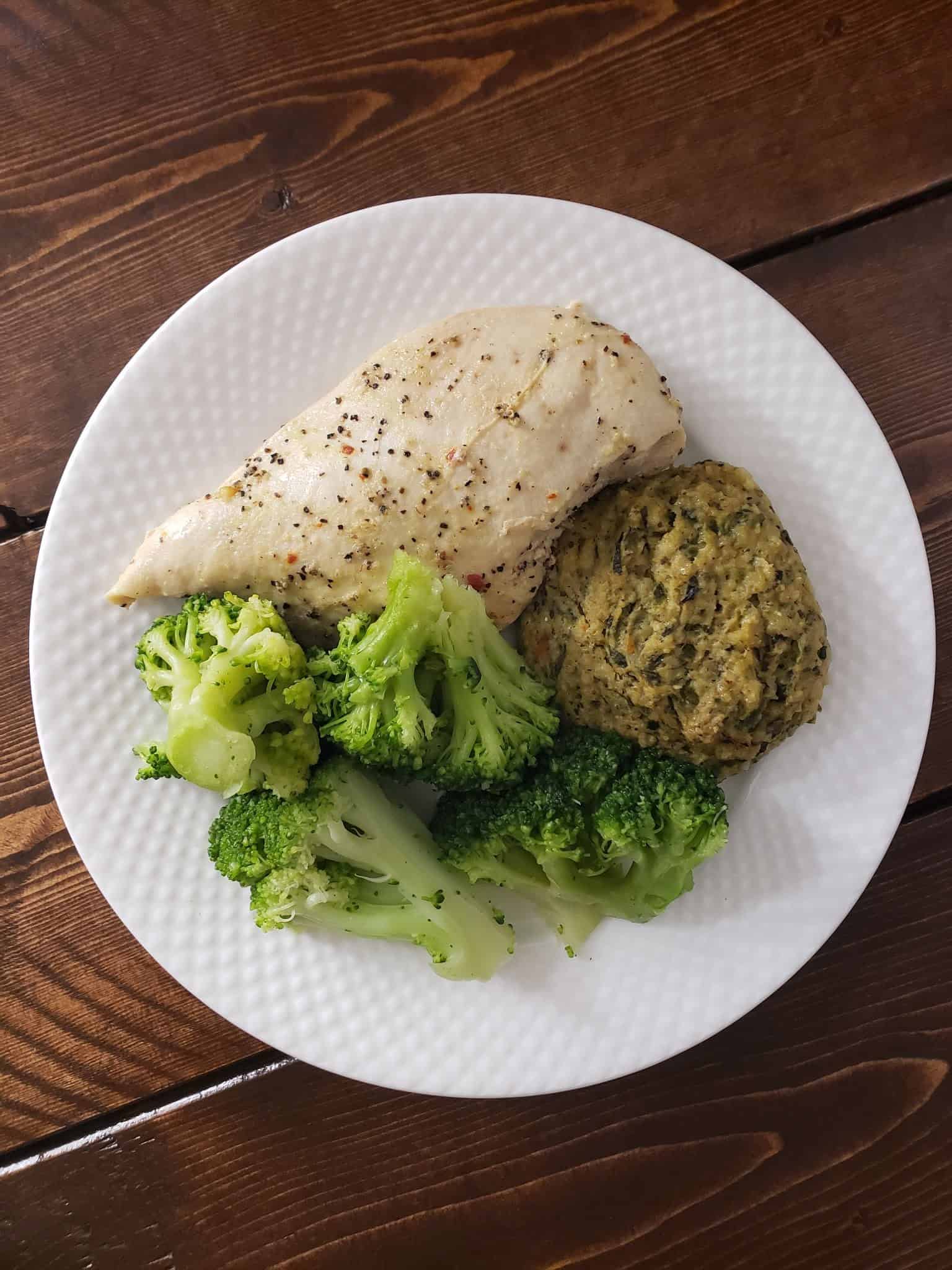 I was disappointed to find that Diet-to-Go doesn't offer an online cancellation option. You have to call or email them.
When I emailed them to cancel, their response was prompt and courteous.
Unfortunately, the vast majority of emails I received from them went straight to my spam box. Diet-to-Go is aware that this is an issue for most of their customers, and they try to let everyone know on their website.
The word "diet" tends to automatically trigger spam filters, which is likely why their emails are consistently hidden.
For the price, I personally wouldn't order Diet-to-Go meals again.
What Are Diet-to-Go Meals Like?
The Diet-to-Go menu consists of individual flash-frozen meals made with smaller portion sizes so that they have a low calorie count. This makes them appropriate for weight loss for almost anyone.
They're also free of MSG as well as other preservatives and are made from organic foods when possible. Some ingredients may contain artificial sweeteners, but they are few and far between.
You can store the heat and eat meals in the fridge or freezer, although meals kept in the fridge should be used within one week.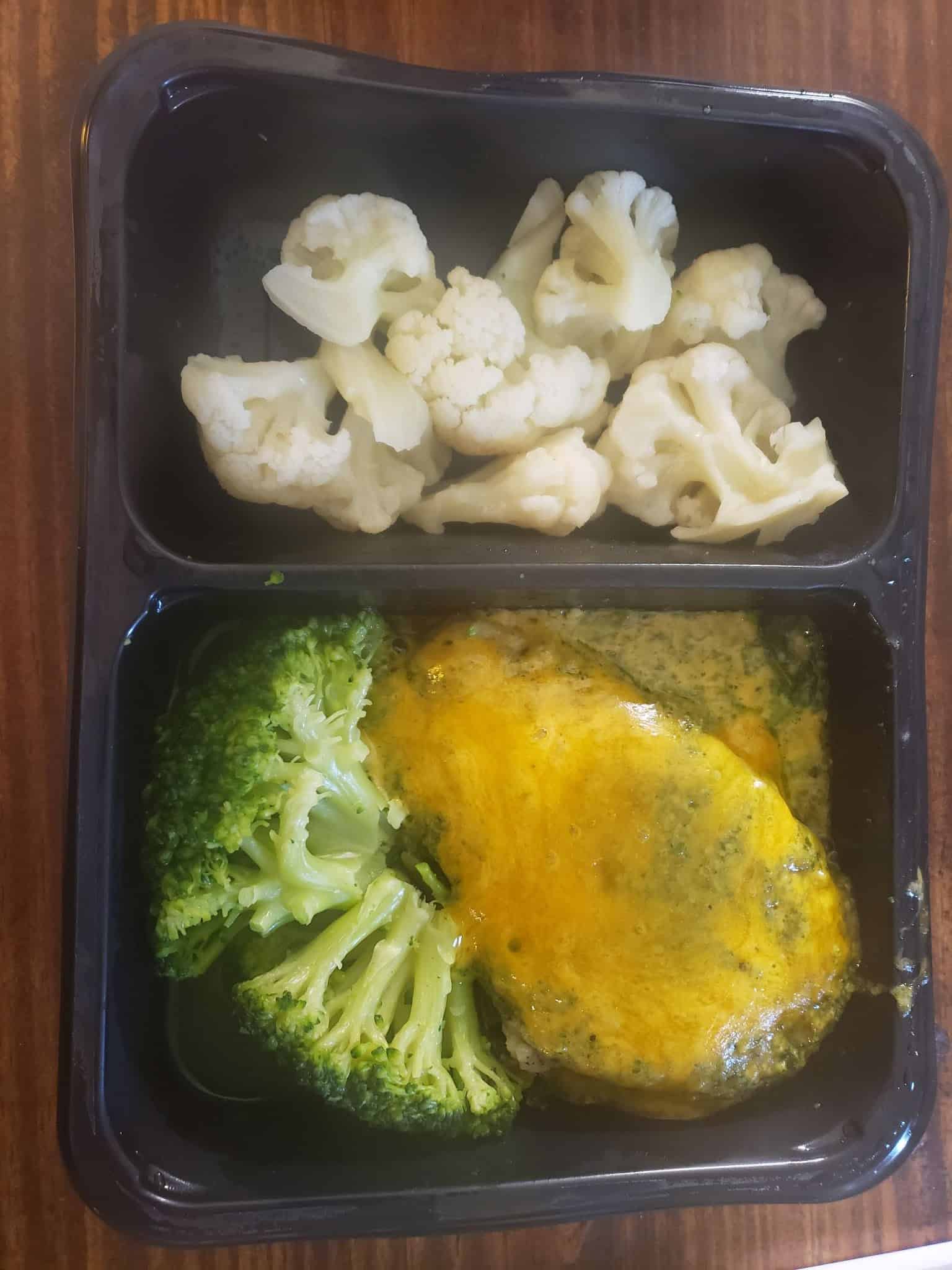 As a result of the flash freezing process, the meals tend to have water pooled in the tray after reheating. Removing your food from the tray and putting it on a plate helps reduce the water and makes the food look more appetizing.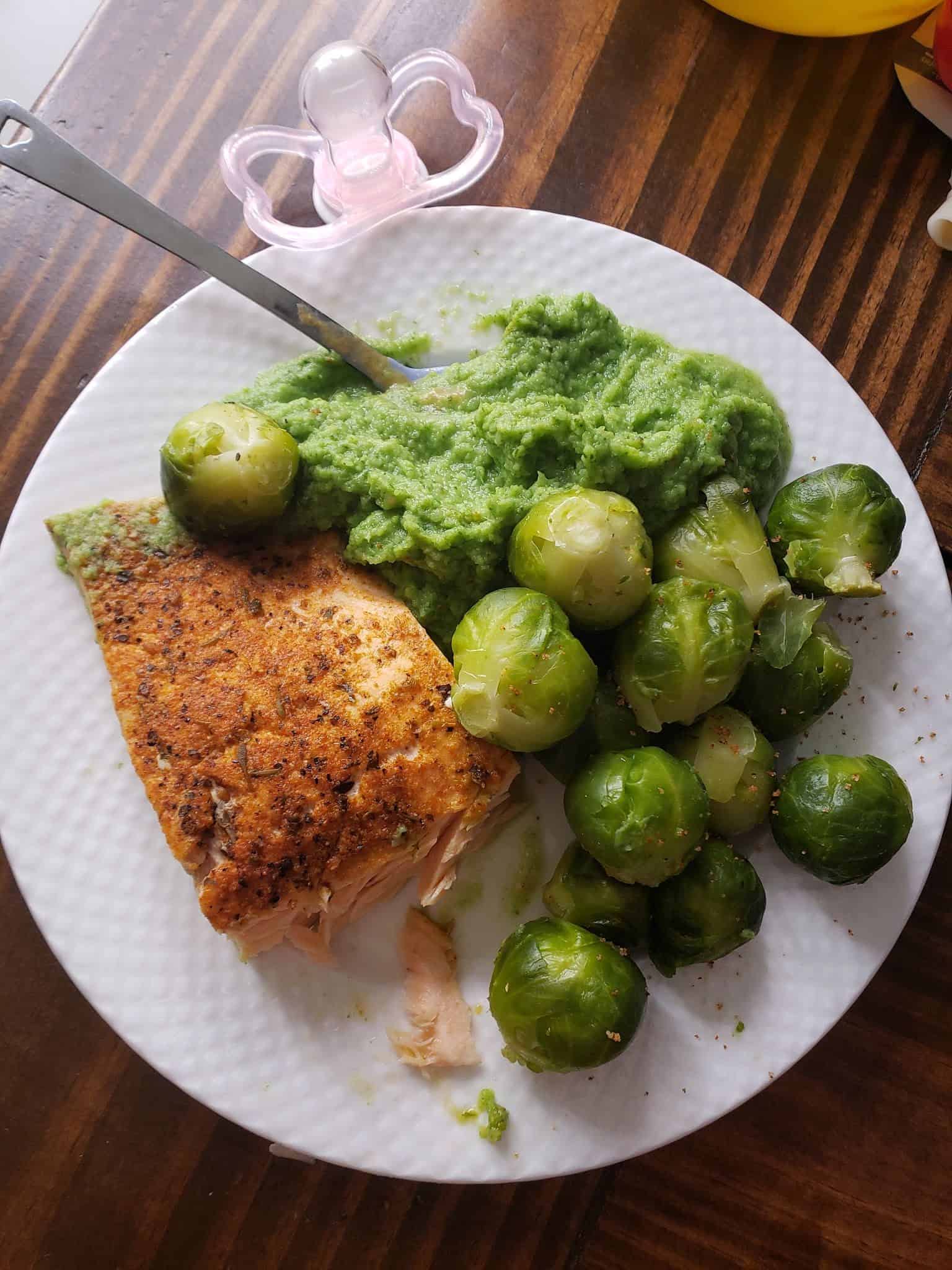 Additionally, Diet-to-Go meals are designed to be low in sodium. However, I found that many of the vegetables included in the meals were steamed and not salted or seasoned. This made them mushy and bland.
Who Should Use Diet-to-Go?
Diet-to-Go may be a perfect fit for you if you're looking for weight loss, structure, and convenience.
People With Weight Loss Goals
Diet-to-Go is a weight loss system, so it's extremely well-suited to people who are looking to get fit.
If you only eat three of their meals each day, you'll likely reach your weight loss goals.
Read our guide on other Nutrisystem alternatives to learn how it compares against the competition.
People Who Want Structure
This service is very structured, offering the meals you'll need to eat to lose weight and several online resources in the membership area of their website.
It's a good choice if you need routine and consistency.
People Who Want Convenience
These meals are very convenient. I found that most of the Diet-to-Go meals I received could reheat straight from the freezer in about five minutes, with some variation.
While they didn't taste spectacular, the convenience factor was definitely there.
Who Shouldn't Use Diet-to-Go?
On the other hand, Diet-to-Go may not be a good fit for you if you fall into one of these categories.
People On a Special Diet
If you're following a strict diet like vegan, gluten-free, or dairy-free, Diet-to-Go may not be a good fit for your dietary needs.
*Related: Are you looking for a reduced calorie meal plan that caters to specialty diets? Read our review of Trifecta Nutrition to see what they offer.
Although they offer vegetarian and keto-friendly meals, both of these menus may contain animal products as well as foods with gluten.
You may want to consider other meal delivery subscription services that can cater to your dietary restrictions, like Trifecta or Factor.
Budget Conscious People
Diet-to-Go meals are expensive, costing about $8.90 or more per serving or over $200 per week for the seven-day plan.
This is far too expensive for many people, especially if you still have to go grocery shopping for other family members.
Although they are less convenient, a cheap meal delivery service like EveryPlate or Dinnerly may be a better fit for people on a budget.
Pros and Cons
Here are the pros and cons of this diet meal service.
Pros:
Extremely convenient meals
Offers keto, vegetarian, and diabetes-friendly options
Helps with losing weight
Several weekly meal options
Cons:
Expensive
Reheated premade meals can be watery and bland
Most emails go to spam inbox
Shipping is an extra $19.98 per box
If you're trying to get fit, Diet-to-Go is a healthy meal delivery service worth trying.
The Competition
Here's how Diet-to-Go compares to other food delivery services.
| Company | Cost | # of Meals | Snacks? (Y/N) | Best For | Sign Up |
| --- | --- | --- | --- | --- | --- |
| Diet-to-Go | $8.90+/svg | 10-21/wk | N | Keto options | Try |
| Nutrisystem | $9.99+/day | 15+/wk | Y | Affordable meals | Try |
| BistroMD | $9.49+/svg | 10-20/wk | N | Quality ingredients | Try |
Nutrisystem
Nutrisystem is a long-standing and well-known weight loss program. It offers frozen meals and snacks that are low in calories in order to promote weight loss.
They feature programs for men, women, and people with diabetes.
*Related: Read our comparison of Jenny Craig vs. Nutrisystem to learn how the two companies stack up against each other.
Meal plans start at $9.99, $12.14, $13.57, or $13.93 per day. This is roughly the same as a single Diet-to-Go meal.
However, Nutrisystem relies more heavily on processed ingredients.
You can read our Nutrisystem review to learn more.
BistroMD
BistroMD is the most similar to Diet-to-Go. They both offer frozen, dietitian-created meals as part of a comprehensive weight loss program.
The service provides a gluten-free option but not a keto-friendly one.
I found BistroMD's food to be much more appetizing. It tasted like it was higher quality, and it never had the same water pooling issues that my Diet-to-Go meals had.
BistroMD's meal prices start at $9.49 per serving. Similar to Diet-to-Go, their shipping is nearly $20 per week.
*For a limited time, Frugal Rules readers can get 40% off their first BistroMD order PLUS free shipping!
Read our BistroMD review to learn more.
Diet-to-Go Review
Price

Menu Variety

Shipping

Food Quality

Specialty Diets
Diet-to-Go Review
Diet-to-Go is a healthy meal kit service offering premade frozen meals that are low in calories. If you want to get fit, the company helps you simplify the process.
Pros
✔️ Convenient
✔️ Helpful for losing weight
✔️ Numerous weekly meal options
✔️ Short prep time
✔️ Includes keto, vegetarian, and diabetes-friendly options
Cons
❌ No gluten free or vegan menu options
❌ Small portions
❌ More expensive than other services
Bottom Line
Diet-to-Go is a weight loss service offering expert support and frozen, ready-to-heat meals. They provide keto and vegetarian meal plans in addition to standard and diabetes-friendly options.
However, the food is expensive and doesn't quite live up to its price. Nevertheless, it may be a great option for busy people who are trying to lose weight with convenient meals.
SaVanna is a registered dietitian, freelance writer, and recipe developer. She's a regular contributor for Healthline Nutrition and Greatist, and she blogs about low carb meal planning at SaVannaShoemaker.com. When she's not writing about food and nutrition, she's brainstorming ways to make meals that are inexpensive, kid friendly, tasty, and healthy.