Choosing a weight loss plan requires careful consideration. Each company has a different strategy, and it can be difficult to get past the marketing jargon.
I found this to be true when I decided to get in shape. I looked at both Nutrisystem and WeightWatchers (WW). Each one had its benefits and shortcomings.
This article compares the two weight loss programs to help you decide which one is best for you.
Nutrisystem vs. WeightWatchers: How Do They Compare?
When comparing WeightWatchers vs. Nutrisystem, it's important to know that they share some similarities.
Both are two popular programs to lose weight. Plus, they both promote portion control as a way to reach your goals.
But that's where the closeness ends.
Here is how the two plans compare.
| Features | Nutrisystem | WeightWatchers |
| --- | --- | --- |
| Price | $9.99+/day | $4.25+/week |
| Packaged Meals? (Y/N) | Yes | No |
| Free Shipping? (Y/N) | Yes | N/A |
| Calorie Counting? (Y/N) | No | Yes |
| Standard Plans? (Y/N) | Yes | Yes |
| Money-back Guarantee | 7 Days | 14 Days |
| Personalized Coaching? | No | Yes |
| Specialty Diets? (Y/N) | Yes | No |
| Sign Up | Try | Try |
Nutrisystem stands out as a meal delivery service, while WW focuses on encouraging users to create their own meal plans by following a point-based system.
Overview of Nutrisystem
Nutrisystem is a 28-day service that delivers pre-packaged meals to your home. It began in 1972 to help people reach their weight loss goals.
The company no longer has physical locations to meet with registered dietitians. They operate solely online.
You can use their website to order meals and schedule appointments with weight loss counselors.
Nutrisystem focuses on balanced nutrition to help you get in shape. They're also a great service to use if short-term weight loss will help you get back on track with your health.
Most snacks and meals include the following:
50 percent smart carbs
25 percent fat
25 percent lean protein
You eat six small meals throughout the day to give you the energy you need. Exercise is also encouraged to help intensify your weight loss efforts.
Available Meal Plans
Nutrisystem is an excellent fit for people who appreciate customization. The company offers a wide variety of meals you can choose from based on your age, gender, and numerous other factors.
For example, I was in my late 30s when I signed up for the service and used Nutrisystem for men to reach my weight loss goal.
Nutrisystem has other plans for people who have dietary restrictions, including:
Menu items are typically low-sodium and have a lower glycemic to help further encourage healthy eating. This is particularly helpful for people with type 2 diabetes.
The basic plan has four meal plan choices. These include:
Basic
Uniquely Yours
Uniquely Yours Max+
Complete 55
Basic includes shelf-stable meals and snacks that are pre-selected. The two Uniquely Yours plans let you select frozen foods.
You also have the freedom to choose your own meals.
It's possible to purchase some menu items at your local grocery store, but you won't find everything that is available in their diet plans.
You must join their monthly service to get access to their packaged meals and snacks. By doing this, you can have everything delivered to your door every four weeks.
It's acceptable to supplement your diet with fresh vegetables, like broccoli and whole foods.
*Related: Are you looking for a more affordable diet meal plan? Take our free quiz to learn the best option for your needs.
How Many Calories a Day Can You Have on Nutrisystem?
The usual number of calories per day Nutrisystem recommends is 1,200 – 1,500. My weight loss counselor had me begin with 1,000 per day in my first week.
The idea was to move me to 1,500 beginning with the second week. I was struggling by day four, so they increased me to 1,500 a day.
Each person is different, so calorie needs will vary. Nutrisystem wants you to be successful, so it's important to utilize their support tools to create a plan that fits you best.
Personal Support
Personal support is one area where we find Nutrisystem lacking. You can utilize their dietitians but it's often not customized to your needs.
You do get an introductory call with a coach, but no one is assigned to you. If you need to chat with someone in the future, you can. However, it may not be the same person.
Fortunately, the Nutrisystem website has lots of tools and resources to help you stay on track. This includes a real-time forum of other people on their own journey to lose weight.
This is similar to what you receive at BistroMD, another diet meal delivery service that assists people with sustainable weight loss goals. Read our BistroMD review to learn more.
What Does a Month of Nutrisystem Cost?
Nutrisystem is one of the more costly diet meal plans, but it is cheaper than other plans, such as Jenny Craig.
The current cost of the basic plans start at the following prices per day.
| Plan | Cost Per Day |
| --- | --- |
| Basic | $9.99 |
| Uniquely Yours | $12.14 |
| Uniquely Yours Max+ | $13.57 |
You receive the same number of meals with all plans. Each plan has breakfast, lunch, and dinner, plus snacks.
There is no fee to begin Nutrisystem. The only cost is the monthly expense for your plan.
Nutrisystem regularly has promotions to reduce costs. The current deal is $30 off all meal plans.
If you join and determine the company isn't for you, Nutrisystem offers a seven-day money-back guarantee.
Pros and Cons
There is a lot to evaluate when considering meal delivery diets. Here's what to know about Nutrisystem:
Pros:
Tons of meal options
Fully customizable
Lots of online support
Nutritionally balanced
Easy to follow plans
Cons:
No personal coaching
More expensive than other diet programs
Food is often processed
Read our Nutrisystem review to learn more.
Benefits
Logo
Nutrisystem - lose weight and feel great
Cost: plans start at $9.99/day

Other plans start at $12.14 and $13.57 per day. Nutrisystem offers a seven-day money back guarantee.

Overview of WeightWatchers
WW is a weight loss plan that aims to encourage healthy eating habits. The company employs a bit of calorie counting using its SmartPoints system to allocate your eating for the day.
SmartPoints are based on two general factors, including:
Your age, gender, height, and weight
The calories, sugar, fat, and protein found in each food
ZeroPoints foods, such as low-glycemic fruits and vegetables, are not included.
Based on your plan, ZeroPoints foods vary but can include:
Beans
Brown rice
Eggs
Fruits with a low-glycemic index
Lean chicken
Oats
Tofu
The company began in 1963 and is now one of the most well-known weight loss programs in the space.
However, when looking at the two companies, one key area where WW differs is meals.
You don't receive ready-to-eat meals with WW. Instead, the company walks you through creating a plan that is customized to you.
This will likely include lots of low-calorie foods and healthy snacks to round out your diet.
Weight loss may not be as quick as on Nutrisystem, but WW claims to help you create a sustainable lifestyle for the long term.
Meal Planning
Unlike Nutrisystem, there are no meal plan options available through WW. You can purchase items from the WW lineup of products and services online, but you won't find a full meal plan.
Instead, WW empowers you to create a personal meal plan based on your situation and its SmartPoints system.
It's easy to choose from one of three WW plans when joining. Those are:
Green – has the highest number of points with over 100 ZeroPoint foods
Blue – has a moderate number of points with over 200 ZeroPoint foods
Purple – has the lowest number of points with over 300 ZeroPoint foods
You can eat anything you want on WW, but the company encourages members to stick to a certain point count.
Each person gets a set number of points they can consume daily, and you use that to plan your meals.
WW also suggests that you regularly exercise to enhance your efforts.
Like Nutrisystem, WW recommends users eat numerous small meals throughout the day. The goal is to be satisfied and learn how to use portion control to live a healthier lifestyle.
How Many Calories a Day Can You Have on WeightWatchers?
WW is not clear about how many calories you consume each day on their diet plan. Reports indicate that the average person on WW eats 1,500 a day.
But, WW says calorie consumption varies widely based on the needs of the individual. That is technically true, but it's also meant to promote their SmartPoints philosophy.
This creates flexibility, which is good. However, it can also encourage you to binge eat if the foods you consume don't have a high nutritional value.
Personal Support
WW is somewhat better than Nutrisystem for customized support. Users can find support in one of two areas, including:
The WW app
In-person workshops
The app gives you access to prerecorded coaching sessions. It also lets you locate points for specific foods.
You can even use the app to track eating and workouts as well as your meal plan.
Furthermore, the WW app has over 10,000 recipes to choose from to plan meals. The app is really meant to manage your entire experience from start to end.
In-person workshops are also available around the country, but those come at an additional cost.
If encouragement and direction are important to you, you may find the workshops to be worth the extra expense.
What Does a Month of WeightWatchers Cost?
WW is less expensive than Nutrisystem. But, WW does not provide fully prepared meals like Nutrisystem does.
This undoubtedly impacts the cost. WW plans range in price depending on what preferences and add-ons you choose.
Here are the pricing options for WW:
| Plan | Cost Per Week |
| --- | --- |
| Digital | $4.25 |
| Digital 360 | $5.38 |
| Unlimited Workshops + Digital | $7.81 |
| Personal Coaching + Digital | $8.65 |
Digital is best if you want to self-direct your diet journey. You should choose Digital 360 if you want a guided approach through the app.
This does offer some coaching, albeit entirely through the app.
Unlimited Workshops + Digital is best for someone needing in-person support. You can still use the app, but this option is for the person who wants face-to-face group meetings.
Personal Coaching + Digital is best if you want personalized accountability along with access to the app.
Pros and Cons
There is a lot to consider when choosing a weight loss program. Here's what to know about WW:
Pros:
Emphasizes exercise and long-term health
Freedom to eat what you want
Tons of resources available on the app
Possibility of in-person meetings
Personalized plans
Cons:
Can encourage poor eating habits or binge eating
You must still pay for food
Foods low in points don't always provide lots of nutritional value
You must pay for the most expensive plan to get personal coaching
If freedom and eating fresh food is essential to you, WW may be worth considering.
Which One is Better: WeightWatchers or Nutrisystem?
Choosing a diet plan is not always easy. Everyone has different goals and circumstances, so you must find a program that meets your needs.
If you want to lose more weight and need meals planned out for you, Nutrisystem is going to be the better choice.
It's also good for short-term weight loss if you're in a rut.
If you prefer freedom and the opportunity to get one-on-one support, WW is better. But, you must choose the most expensive plan to get that feature.
Plus, WW focuses on long-term wellness and wise meal planning.
Before picking a service, do your due diligence and consult a physician to decide which one is best for you.
Bottom Line
There is a lot to consider when looking at Nutrisystem vs. WeightWatchers for weight loss. Both can help you get fit, but which one you choose depends on the approach you want to take.
Nutrisystem is expensive but does much of the work for you. WW gives a lot of freedom, but you might find that you need more support.
Nutrisystem and WW are effective if you follow them, but you need to consider all of the features when comparing them.
What's most important to you when looking at a weight loss plan?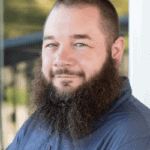 I'm John Schmoll, a former stockbroker, MBA-grad, published finance writer, and founder of Frugal Rules.
As a veteran of the financial services industry, I've worked as a mutual fund administrator, banker, and stockbroker and was Series 7 and 63-licensed, but I left all that behind in 2012 to help people learn how to manage their money.
My goal is to help you gain the knowledge you need to become financially independent with personally-tested financial tools and money-saving solutions.