Watching the Turner networks without cable used to be impossible. Thankfully, you have four affordable options that make it easy to watch NBA, MLB, March Madness, and more.
Scroll to see how to watch TBS without cable and catch all the latest games, as well as episodes of American Dad, Conan, and Miracle Workers.
Which Streaming Services Offer TBS?
Our family used to pay $110 per month for our DIRECTV contract. Since cancelling our subscription a decade ago, we're saving big money. In fact, the average cable bill is over $200 a month.
If you're ready to cut the cord and want to know how to watch TBS without cable, here are a few of the best ways to stream TBS online and save $100+ a month.
1. Sling TV
Sling is a fantastic streaming service and delivers an enjoyable experience for an affordable rate of only $40 per month.
The popular streaming platform delivers its channel lineup in two packages – Sling Blue and Sling Orange. You can stream TBS through either package.
There are a few differences between Sling Orange and Sling Blue, but watching TBS is not one of them. Sling Orange delivers 30 channels, including ESPN while Sling Blue offers 42 channels without ESPN.
Both packages also include TNT as well. If you want TruTV to stream March Madness games, you'll need to select Blue and not Orange.
You can tailor your channels and DVR capability with add-ons that run $6 to $11 per month.
Unfortunately, the service only carries ABC, FOX, and NBC in select markets. Not having CBS will cause an issue for March Madness.
Pairing the platform with Paramount+ is an excellent option to get everything you need for the NCAA men's tournament.
Sling doesn't currently offer a free trial, but it commonly runs money-saving promotions. One popular one lets you get half off the service for the first month.
Read our Sling TV review to learn more.
| Info | Data |
| --- | --- |
| Pricing & Packages | Orange - $40 / Blue - $40 / Orange + Blue - $55 |
| Channels | Orange - 30 (ESPN) / Blue - 42 / Orange + Blue - 50+ |
| Supported Devices | iOS, Android, Roku, Amazon Fire TV + more |
| Simultaneous Streams | Orange - 1 / Blue - 3 / Orange + Blue - 3 |
| DVR | 50 hrs. - Free / 200 hrs. - $5/mo. |
| On-demand library | Yes |
2. DIRECTV STREAM
DIRECTV STREAM, formerly AT&T TV Now, is one of the more expensive live TV streaming services. Still, the platform gives you access to TBS for about half the cost of cable.
DIRECTV STREAM's channel lineup includes:
Disney Channel, Disney Jr, Disney XD
ESPN, ESPN 2
Hallmark Channel, Hallmark Movies & Mysteries
USA Network
The DIRECTV streaming service has four plans. You need the base package, Entertainment, to get TBS.
That plan also includes TNT and TruTV. Higher end plans reach up to $164.99 a month, but that tier is a true cable replacement.
Read our DIRECTV STREAM review to learn more.
| Info | Data |
| --- | --- |
| Pricing & Packages | 4 packages. Entertainment - $80 / Premier - $165 |
| Channels | 65 to 140+ |
| Supported Devices | iOS, Android, Roku, Amazon Fire TV + more |
| Simultaneous Streams | 20 |
| DVR | No limit |
| On-demand library | Yes |
3. Hulu Live
Hulu with Live TV is like traditional Hulu, but with live TV. The live offering is much more of a cable-like experience, without the contract.
The service offers the most popular networks as well as a huge library of on-demand and original content. If you love Disney content, you also receive the Disney bundle as a part of your subscription.
It also gets you access to the TBS live stream, which includes the MLB playoffs and March Madness games.
*Related: Love college football? Check out our guide on how to watch college football games without cable to catch all the action without a pricey contract.*
You can move down to legacy Hulu and back up to Hulu Live whenever you want with no fees or penalties.
Not only does Hulu Live answer the question of how to get TBS without cable, it comes with the following features:
85+ channels of live content
Unlimited cloud DVR storage
Customizable profiles
An interactive, intuitive channel guide
Hulu's original content like The Handmaid's Tale
Unfortunately, Hulu Live does not offer a free trial to test the service.
Hulu Live's TV channel lineup is part of what makes it one of the best alternatives to cable TV available.
| Info | Data |
| --- | --- |
| DVR | No limit |
| Pricing & Packages | $76.99 - $89.99 (no ads) |
| Channels | 80 + locals |
| Supported Devices | iOS, Android, Roku, Amazon Fire TV + more |
| Simultaneous Streams | 2 - Free / unlimited - $9.99 |
| On-demand library | Yes |
4. YouTube TV
YouTube TV is one of the most popular live TV streaming services on the market.
A subscription is $72.99 a month and includes more than 100 channels like ESPN, ESPN2, ESPNews, and USA Network.
It's also one of the more simpler platforms to use. It has one plan, and few upgrade options.
You can watch TBS for free with YouTube TV's seven-day free trial and see if this streaming service is a fit for you and your family.
Additionally, the service includes other Turner networks like TNT and TruTV.
Read our YouTube TV review to learn more.
| Info | Data |
| --- | --- |
| Pricing & Packages | $72.99 |
| Channels | 100+ |
| Supported Devices | iOS, Android, Roku, Amazon Fire TV + more |
| Simultaneous Streams | 3 |
| DVR | No limit |
| On-demand library | Yes |
How to Watch TBS Online Free Without Cable
A live TV streaming service isn't always necessary for some, especially if there are only a few shows you just can't live without.
If that is the case, you can watch TBS online free without cable by simply purchasing episodes of your favorite shows.
You can buy entire seasons of your favorite shows from Amazon or another similar service, which can be a cheaper option than signing up for a streaming service.
Some shows may be available on Netflix and there are a few episodes available at no cost on the TBS app on Amazon Fire TV and the Amazon Fire TV Stick.
Can I Stream TBS for Free?
While TBS does have a live stream app, the only way to stream or watch the TBS live stream for free is with a key code from a cable provider.
You can try using a login from your Internet Service Provider (ISP), but there is not guarantee that it will work.
Can I Watch TBS on Apple TV, Chromecast, Fire TV, or Roku?
Yes, it is possible to watch the channel on any of these streaming devices.
All of the streaming services mentioned here have apps on AppleTV, Roku, Amazon Fire TV, and Chromecast. If you have an internet connection and a video streaming service, you're set.
Summary
There are many different ways to watch TBS without a TV provider on the streaming platform of your choice.
Try one of the ones mentioned here today and start saving money right now. Just think of what you could do with an extra $70+ per month!
What other channels keep you from cutting the cord?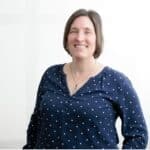 I'm Nicole Schmoll – a master's-educated professional writer, mompreneur, and co-founder of Frugal Rules.
As a freelance copywriter in Omaha, I still believe that writing is an artistic expression. Every time I strike the keys, I intend to evoke a response from my listeners. I left my full-time career as a senior copywriter for an insurance agency to start my own freelance writing business.
I love watching and writing about TV (and how to stream it!)