If you have young adults in your home, you probably know about Shein. The website is a popular resource for people to find fashionable clothing at a great price.
Shein is widely known for its fun clothing that you can purchase even with limited funds. However, there are ways to save money that will stretch your budget even further.
This guide shares simple ways you can earn free Shein gift cards to lower the price of your next shopping spree on the site.
What Are the Best Ways to Get Free Shein Gift Cards?
It is relatively easy to earn free Shein gift card codes, but you must be careful. There are many scams promising free money to use on the website that aren't legitimate.
Here are the top 11 ways to earn Shein gift cards for free.
1. Swagbucks
Swagbucks is one of our favorite apps to get a Shein gift card for free. The platform is a get-paid-to (GPT) site that lets you earn money for small tasks.
Ways to make money on Swagbucks include:
Completing surveys
Playing online games
Reading sponsored emails
Rebates from online shopping
Testing products
Using their search engineWatching sponsored videos
You can attempt multiple daily surveys if there are limited tasks or shopping offers available. It's also possible to earn points by referring friends and family to Swagbucks.
Swagbucks pays in cash or free gift cards, including Shein gift cards on occasion. The platform also gives you a $10 sign-up bonus when you open a new account and make a qualifying purchase.
Most brands require a minimum $5 balance for redemptions. This equals roughly 500 points. If Swagbucks isn't currently offering gift cards, you can redeem your points for PayPal money that you can use to shop on the Shein website.
Swagbucks is free to use. Anyone 13 or older can register for an account.
Check out our Swagbucks review to learn more.
2. Survey Junkie
Survey Junkie is one of our top-rated paid survey sites. The platform sends out daily survey invites. You can also earn points if you don't qualify for a survey.
The site claims to have more than ten million active members. Users can take surveys online using a computer or through an app they can download on their smartphones.
Payouts vary, but the average questionnaire is worth $1.
There is a low minimum redemption amount of $10 for Survey Junkie. You can redeem earnings via PayPal or Venmo. Earnings can also be claimed via gift cards, such as free gift cards to Shein.
If you don't like Shein, Survey Junkie is a fantastic choice to earn free Amazon gift cards.
Like other options, the platform is free to use. As long as you are at least 13 years of age, you can register for Survey Junkie.
Read our Survey Junkie review for more information.
3. Branded Surveys
Branded Surveys is one of the top choices for high-paying surveys that provide gift card rewards. Once you complete your profile, the site will match you with surveys from market research companies.
There are a few other ways to earn with the platform, including shopping at participating local businesses and taking daily polls.
Branded Surveys offers new users $1 when they open an account. This is equivalent to 100 points. Earnings are redeemable for free PayPal cash or gift cards once you reach $5 or 500 points.
If they don't offer free Shein gift cards when you redeem, take the PayPal cash and apply it to your Shein gift card balance.
You must be at least 18 years old to use Branded Surveys.
4. InboxDollars
InboxDollars is another popular GPT site that offers surveys for money. There are other ways to make money through the platform as well, including:
Downloading coupons
Playing games online
Reading sponsored emails sent by InboxDollars
Watching emails
InboxDollars uses an easy-to-understand points system. You know exactly how much you earn from each of the short online tasks, whether you choose cash or gift card rewards.
One downside to InboxDollars is its $30 redemption minimum. However, your first redemption can be done once you amass a $15 balance.
Fortunately, they make up for this high minimum by paying a $5 welcome bonus.
You can redeem earnings for free gift certificates, including free Shein gift card codes, and cash.
To open an account, you must be at least 18 years old.
Read our InboxDollars review for more details.
5. Shop With Rakuten
If you don't like to use micro-task sites, Rakuten is a fantastic option to earn free money when shopping online. The cash back rewards app gives you rebates when you use its browser extension or app while you shop.
Rakuten works with thousands of participating retailers to help you avoid paying full price on the items you purchase.
While this won't allow you to earn gift cards, it does help you get free money to use at popular online retailers. This is especially helpful if you don't want to spend time looking for Shein free gift card hacks.
Furthermore, the portal often offers Shein promo codes that let you receive cash back on purchases made on the site.
New members can receive a $10 bonus after they make a $25 purchase.
Read our Rakuten review to learn more.
6. LifePoints
LifePoints is another excellent choice to earn Shein gift cards. The survey site boasts that it has over five million active members. It offers questionnaires about movies and current events.
You have two options to complete questionnaires and earn rewards with the platform. When you're providing your opinion using your computer, you can use LifePoints-US-desktop.
If you want to earn cash and prizes with your phone, download LifePoints-US-mobile.
You won't earn more than $1 per completed survey. Rewards can be exchanged once you reach a $10 balance. This includes both cash and gift card codes.
Like other online survey sites, you can use cash to get free Shein gift cards if they are not offered at the time of redemption on LifePoints.
They also occasionally have product testing jobs to earn more money. Anyone 14 or older can open an account.
7. Kashkick
Kashkick is another popular platform for completing short tasks to earn money online. The site's main purpose is to offer paid surveys.
There are other ways to earn on the platform, including:
Claiming money-saving deals
Playing online games
Referring friends
Using its search engine
KashKick gives new users a $1 sign-up bonus for opening an account. You can redeem earnings once you reach a $10 balance.
One unique feature of KashKick is that they only allow you to redeem earnings via PayPal. While not a gift card, you can use the cash to get free Shein clothing.
8. MyPoints
MyPoints is another GPT site where you can get free Shein gift cards and discounts. Paid surveys are one way to earn on the rewards site, but they are not the only option.
Other ways to complete tasks online include:
Downloading coupons
Shopping online
Using their search engine
Watching videos
MyPoints is one of the best sites like Swagbucks because it offers many ways to make money online.
New users can get a $10 account opening bonus, but they must spend $25 through the MyPoints shopping portal to earn it.
Points can be exchanged for cash or gift cards, including Google Play points if you're a gamer. The minimum redemption amount for most brands is $5. This is a fantastic option for people looking to save money on purchases on the Shein website.
To open an account, you must be at least 13 years old.
9. PrizeRebel
PrizeRebel is another one of the top choices if you're looking for free Shein gift card hacks. It is a GPT option with various earning opportunities.
Potential ways to earn include:
Playing games online
Testing products
Completing small jobs
Referring friends
You can even take surveys online with PrizeRebel. The main downside of the site is that it doesn't offer a mobile app. You must access the platform via computer.
However, it requires minimal personal information to join. Simply provide your email address or Facebook account to register.
The site doesn't offer a sign-up bonus, but it has a low redemption minimum. You can redeem earnings for free codes for gift cards starting at $2 or PayPal cash starting at $5.
Users must be 16 or older to join.
10. Enter Shein Giveaways on Social Media
If you're not looking for ways to make money online, following the retailer on social media is a fun way to get free Shein gift cards.
The store often runs social media giveaways offering free Shein coupons and gift certificates. However, if you want an improved chance of getting free money, using apps that pay you to complete tasks could be a better choice.
Additionally, if you're looking for Shein coupons or discounts, you can visit their website to view current offers.
11. Use Shein's Rewards Program
One of the easiest tips and tricks to get a free Shein gift card is to earn rewards points directly from the retailer. The Shein rewards program offers points to devoted customers.
The loyalty program works similarly to other programs run by similar retailers. You can earn points for a variety of activities, including:
Making purchases on the Shein website
Verifying your email address
Entering giveaways
Accessing your account daily
This strategy does require you to shop to be effective. However, any points you earn apply to the remaining balance in your account to use for future purchases.
Furthermore, if you're searching for hacks to save money, you can combine this tip with other options to stretch your budget.
Frequently Asked Questions
Earning free Shein gift cards is a great way to cut costs. Readers often have questions to ensure promises for savings are legitimate. Here are some common questions readers have about earning free cash from Shein.
How Can I Get the $750 From Shein?
A wildly popular offer making rounds on the internet is the promise of a free $750 gift certificate from Shein. It is legitimate and isn't a gift card scam.
The offer comes from the Flash Rewards site. While it's a legitimate offer, it's not reliable.
It requires you to complete 20 different deals and actions. You can complete them all, but it takes significant effort.
Worse yet, the site is notorious for not making payouts. It's advisable to look for other ways to get free money to use on Shein.
What Other Ways Can I Save Money on Shein?
Like other retailers, there are various ways to save money on Shein. You can use several of the options on our list to receive free gift cards and rebates to use on the site.
Don't overlook following their social media accounts and joining their rewards program to save money.
Combining these methods helps you cut costs and potentially allows you to get free Shein clothing. Just make sure your time is worth the effort.
Finally, you can purchase discounted gift cards on sites like Gift Card Outlets to spend less. The site offers email delivery of codes so you can use them when you buy items on the website.
Is There a Way to Get Free Shein Gift Certificates?
There is no way to get a completely free gift card to Shein. All trustworthy choices require you to complete small tasks or make purchases.
While legitimate, you must do something to earn the gift card. Additionally, if you see any promotions of a Shein gift card generator, it's a scam.
It's wise to avoid scam offers since they're likely phishing for your personal information. Use the methods on our list to get what you want without being scammed.
Bottom Line
Many people want to know how to get free Shein gift cards. This isn't surprising given the fact that the retailer had over $30 billion in sales in 2022.
Using one of the legitimate strategies we mentioned can be a terrific way to save some money and get fashionable clothing. With a little effort, you can earn free Shein money and stretch your budget.
What's your favorite way to save when shopping online?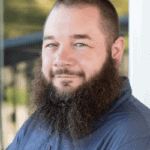 I'm John Schmoll, a former stockbroker, MBA-grad, published finance writer, and founder of Frugal Rules.
As a veteran of the financial services industry, I've worked as a mutual fund administrator, banker, and stockbroker and was Series 7 and 63-licensed, but I left all that behind in 2012 to help people learn how to manage their money.
My goal is to help you gain the knowledge you need to become financially independent with personally-tested financial tools and money-saving solutions.